I found a couple of these small unfinished trays on clearance at Michaels about a month ago for $1.99 each.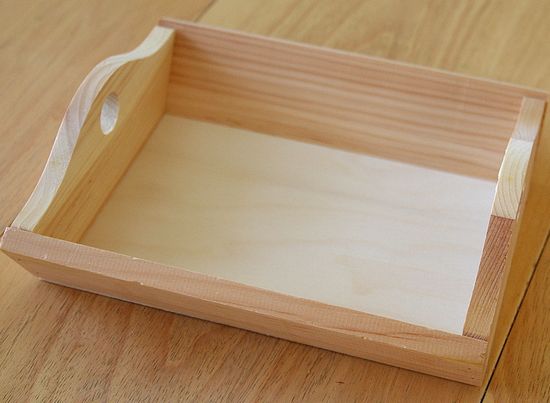 I thought one would make a perfect condiment tray for our kitchen table.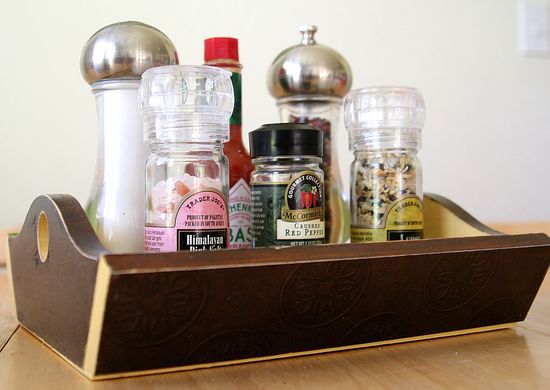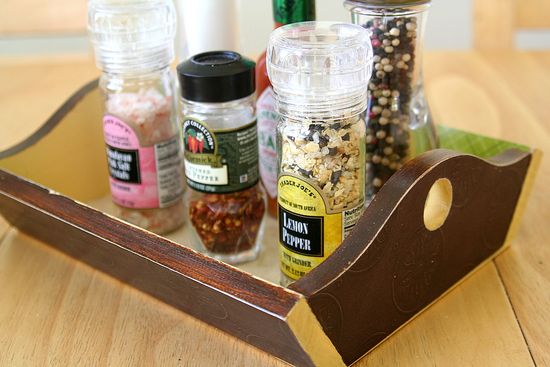 I used a combination of scrapbook paper with mod podge and paint to make this.
As with most of my mod podge projects, I took a fine piece of sandpaper and sanded all of the edges so you don't get those harsh paper edges and to blend the paint into the wood.  Then applied an extra coat of mod podge to the entire tray.
The best part is there is more room to add refrigerated condiments when we need them for meals and we can quickly move everything from indoors to outdoors when we eat outside on those warm spring/summer evenings now that daylight saving is here.