This creamy potato soup bread bowl is the perfect comfort food for cold nights and is made in 10-minutes.
Disclosure: This blog post was sponsored by Idahoan® Premium Steakhouse® Potato Soups in conjunction with the Mom It Forward Influencer Network.
On an average week I cook dinner 5-6 nights a week, but at least 2 of those nights are quick and easy meals, nothing elaborate because my youngest has martial arts right over what would normally be our dinner time.
I tend to alternate a lot of the kids' favorite dishes on those quick and easy nights, but then throw in something new once in a while too so I can encourage them to try new foods. And then, there's those 4 nights a month that my youngest two aren't home with me. My oldest is still home though so I can't just make cheese and crackers, as much as I'd like to sometimes, so those nights generally become 'quick and easy' nights as well. Soup is a go-to favorite, especially with warm crusty bread, grilled cheese sandwiches, or crackers. It's my go-to comfort food.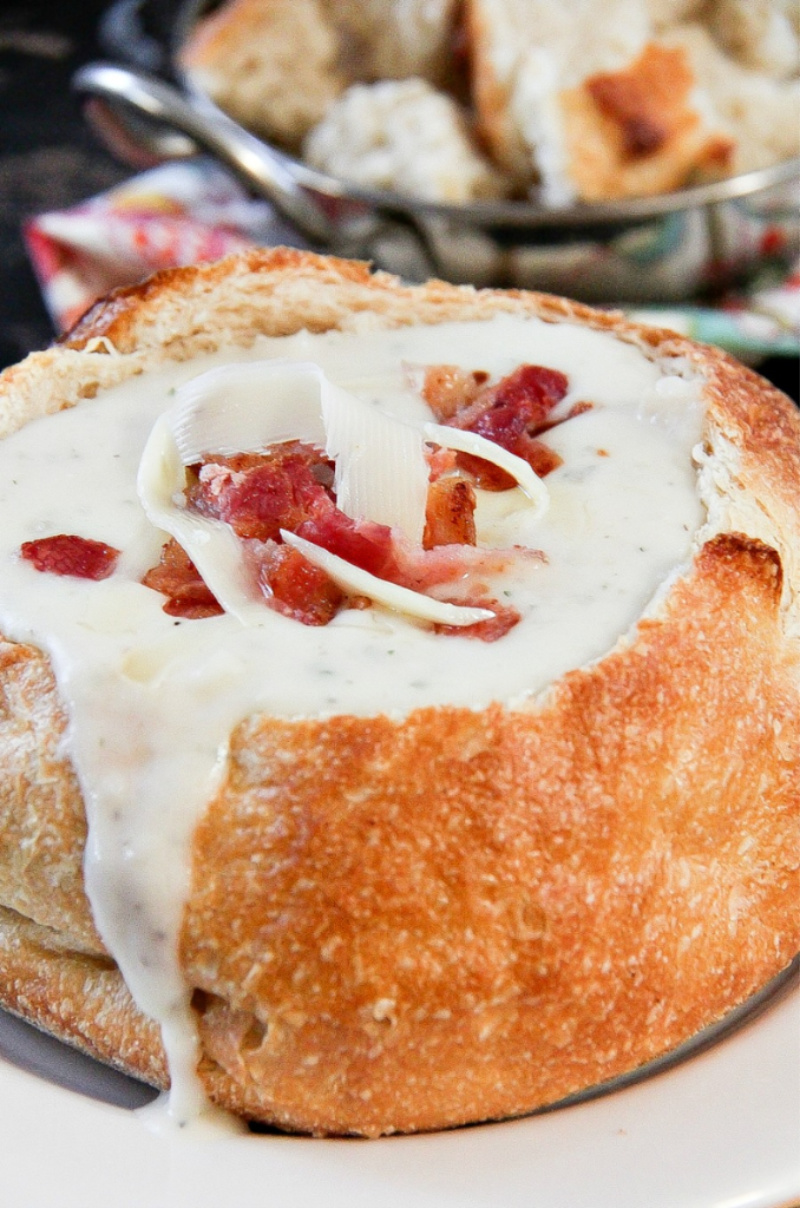 Did I mention quick and easy? Because I'm all about that. And this delicious, creamy, potato soup bread bowl cooks in 10 minutes.
Serving: Makes 2-4 bread bowls, depending on the size of your bread and how much of the center you remove.
Tip: It's perfect for sharing on a date night in front of the fire.
What You Need To Make A Creamy Potato Soup Bread Bowl
1-2 Baby Boule


1 slice bacon (per bowl)

Freshly grated Gruyere cheese
How To Make A Creamy Potato Soup Bread Bowl
Preheat the oven to 350F.
Cut the center out of the bread, leaving a well in the middle. Chop what you've taken out of the center into large chunks and place on a baking tray, with the bread bowl.
Bring 4 cups of water to the boil (according to the package directions). Cook bacon on a pan at the same time, and pop the bread into the oven. You pretty much have everything going at the same time.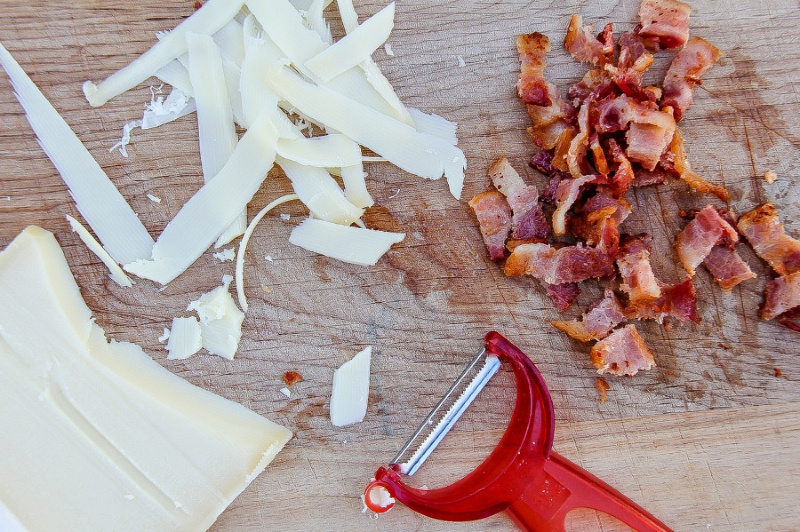 Continue following the package directions for adding the soup mix to the water, simmer for 5 minutes, stirring, and then let set aside for a further 5 minutes before serving. This gives you time to finish cooking the bacon, and chopping it into small pieces, and heating the bread so the crust is nice and crunchy.
Pour the soup into the bread bowl and and garnish with bacon and cheese.  Serve with the extra pieces of warm bread for dipping.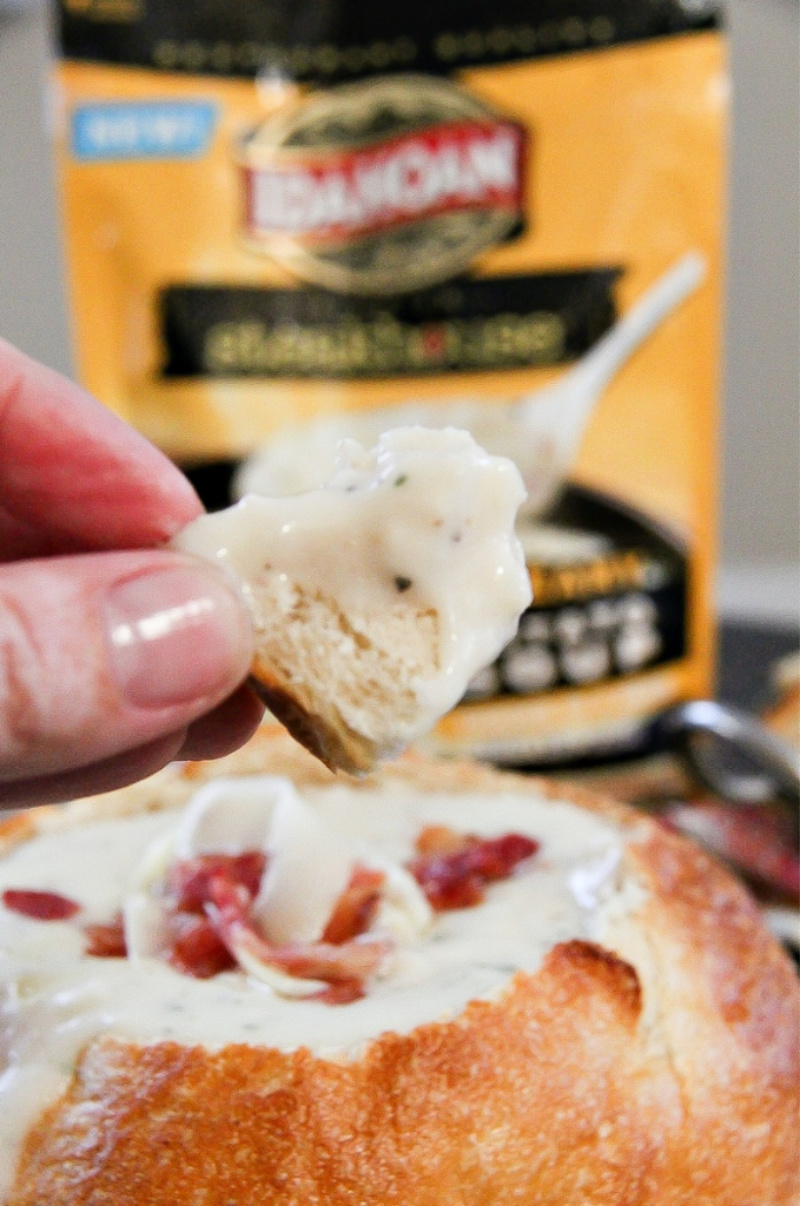 If you are after quick and easy comfort food, then this is the perfect meal for you, especially on these chilly winter nights.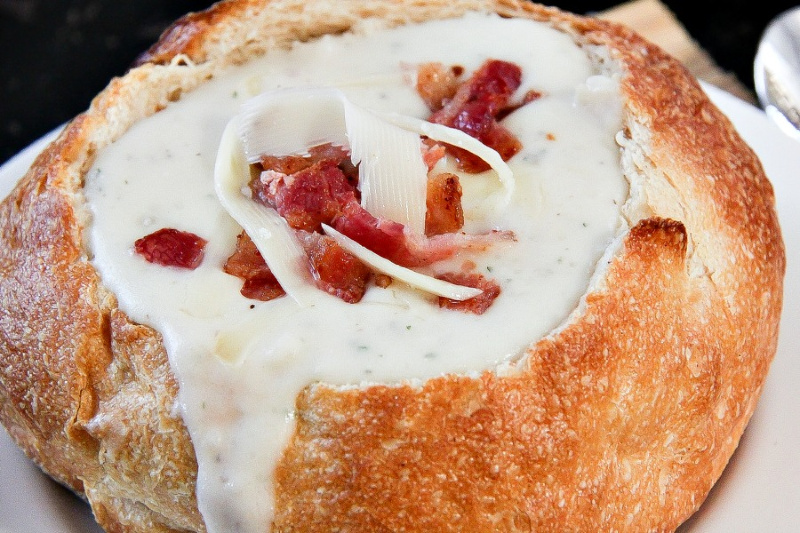 Idahoan Premium Steakhouse Potato Soups bring the steakhouse experience to your own home in minutes. Unlike other dry soups that take more than fifteen minutes to prepare by stove, with Idahoan® Premium Steakhouse® Potato Soups, you can conveniently just add water and prepare restaurant-quality soup in your kitchen within five minutes.
The Idahoan® Premium Steakhouse® Potato Soups deliver the flavorful, slow-cooked taste of restaurant-quality potato soup straight to your table, and are available in four delicious flavor:
Creamy Potato

Loaded Potato

Cheddar Broccoli

Three Cheese Chipotle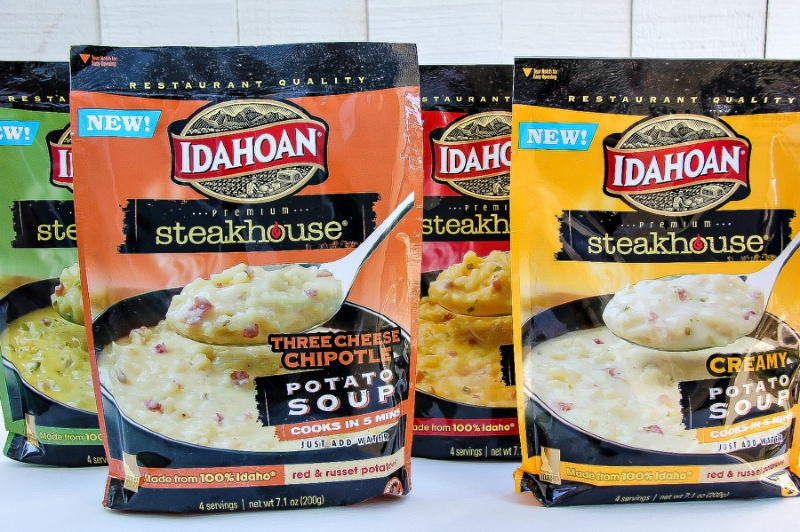 Learn more about Idahoan® Premium Steakhouse® Potato Soups here:
Website | Facebook | Twitter | Pinterest | Instagram
Pin this post for later:

Save
Save
Save
Save
Save
Save
Save
Save
Save