This gluten-free baked honey lemon chicken recipe is sure to be a hit for the whole family
Disclosure: This is a sponsored post written by me on behalf of ALDI.
My kids favorite take-out is usually orange or lemon chicken. But, with the little man being gluten-free he often can't eat it because sometimes the ingredients used are not, and so I've been trying to make more of their favorite dishes at home. Let's face it, there's also the added benefit of the money I'm saving by cooking at home instead of going out.
They absolutely love the orange chicken I make, so recently I decided to try a honey lemon chicken, and it was delicious.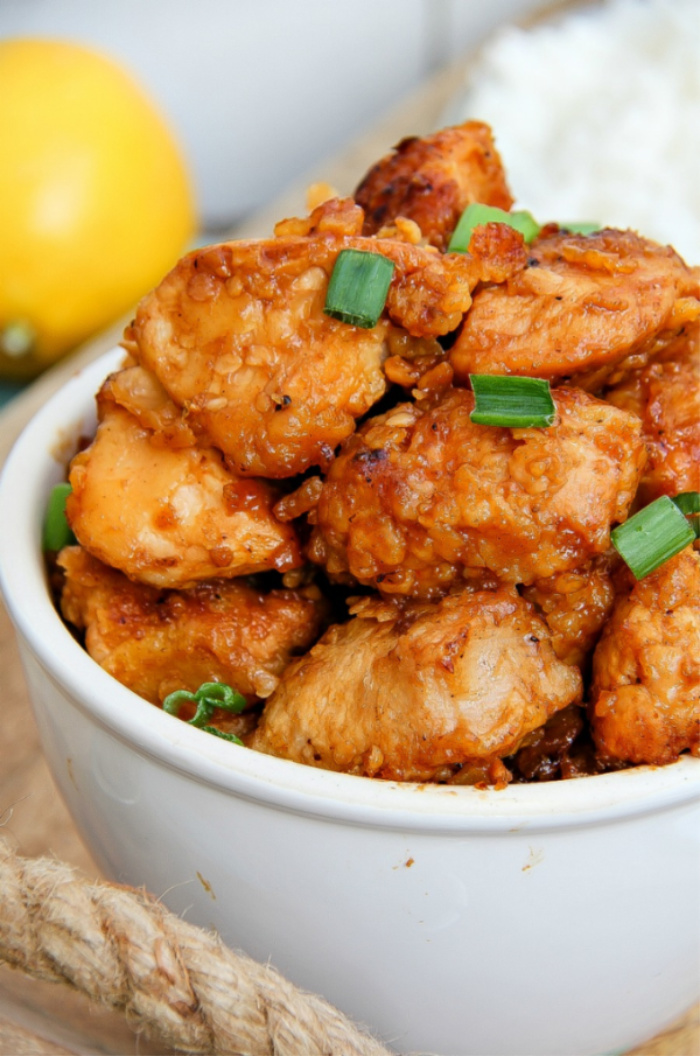 As I mentioned in my last ALDI post, we absolutely love that they offer a gluten-free brand liveGfree® which all of my kids like the taste of. So, I want to share a little about the products, and then I've included the recipe down below too.
Price Comparison: Aldi Brands vs National Brands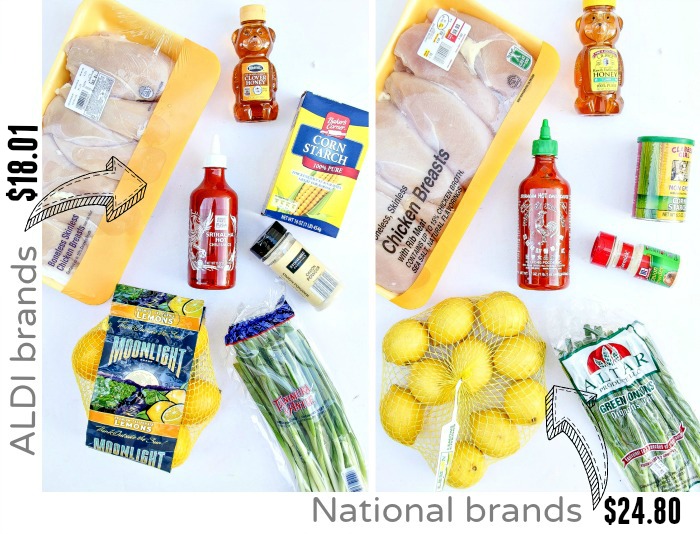 Chicken
liveGfree® – $1.89 per lb

[National Brand] – $1.99 per lb

Sriracha
Fusia Sriracha Hot Chili Sauce – $1.99
[National Brand] Sriracha Hot Chili Sauce – $2.93
Honey
Berry Hill Clover Honey – $2.95
[National Brand] Clover Honey – $4.32
Cornstarch

Baker's Corner Cornstarch (16oz) – $.89 cents

[National Brand] Cornstarch (6oz) – $.78 cents

Lemons
ALDI brand Lemons – $2.19
[National Brand] Lemons – $2.94
Green Onions

ALDI brand Green Onions – $.79 cents

[National Brand] Green Onions – $.94 cents

Onion Powder

StoneMill Onion Powder (4.75oz) – $1.19
[National Brand] Onion Powder (2.62oz) – $2.96
As you can see the cost of the ALDI products are considerably less expensive than the other brands, and by purchasing ALDI brands you save a lot of money to make the recipe I'm sharing below. To help shoppers save money, ALDI stores are 90 percent ALDI exclusive brands – with a few national brands mixed in. In the ALDI Test Kitchen, they sample and analyze their products so customers know they're getting the best selection of great food at a great price. *Price and availability may vary
Gluten-Free Baked Honey Lemon Chicken Recipe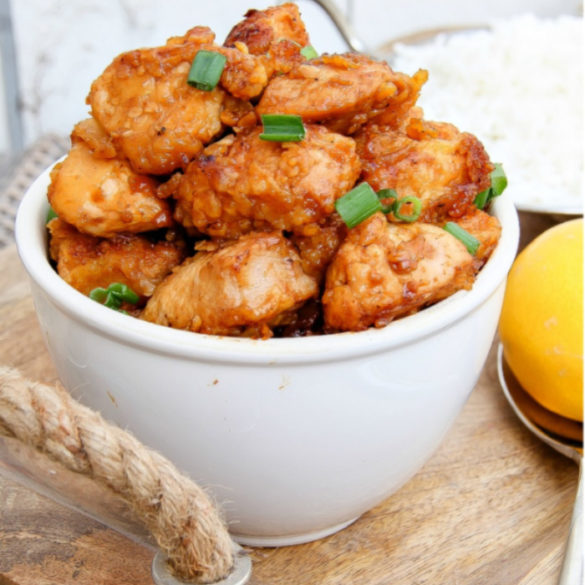 Ingredients
1lb Kirkwood Never Any! boneless chicken breasts
1 large egg
1/2 cup Baker's Corner cornstarch (and 1 tbs extra for slurry)
1 tbs SimplyNature brown sugar
1/4 cup lemon juice
1/4 cup Berry Hill honey
2 tbs gluten-free soy sauce
1 tbs crushed garlic
1 tsp StoneMill onion powder
1 tbs Fusia Sriracha
2 green onions
Instructions
Preheat the oven to 400F.
Lightly spray a baking dish with nonstick spray.
Combine the 1/2 cup of cornstarch and brown sugar in a bowl, and beat the egg in a separate bowl.
Dice the chicken, and then dip into the egg, and then into the cornstarch mixture. Place in the baking dish, and bake for 20 minutes.
While the chicken is baking whisk together the honey, sriracha, onion powder, garlic, and soy sauce.
Place 1 tablespoon of oil in a large pan. Remove the chicken from the oven and toss it into the pan to brown. Once browned, remove from the pan and set aside.
Pour in the sauce, bring to a boil, and then add a cornstarch slurry, stirring until the sauce is thickened.
Return the chicken to the pan and heat through for a couple of minutes stirring constantly to ensure the chicken is coated.
Transfer to a serving dish and sprinkle green onions over the top. Serve with coconut rice and green beans.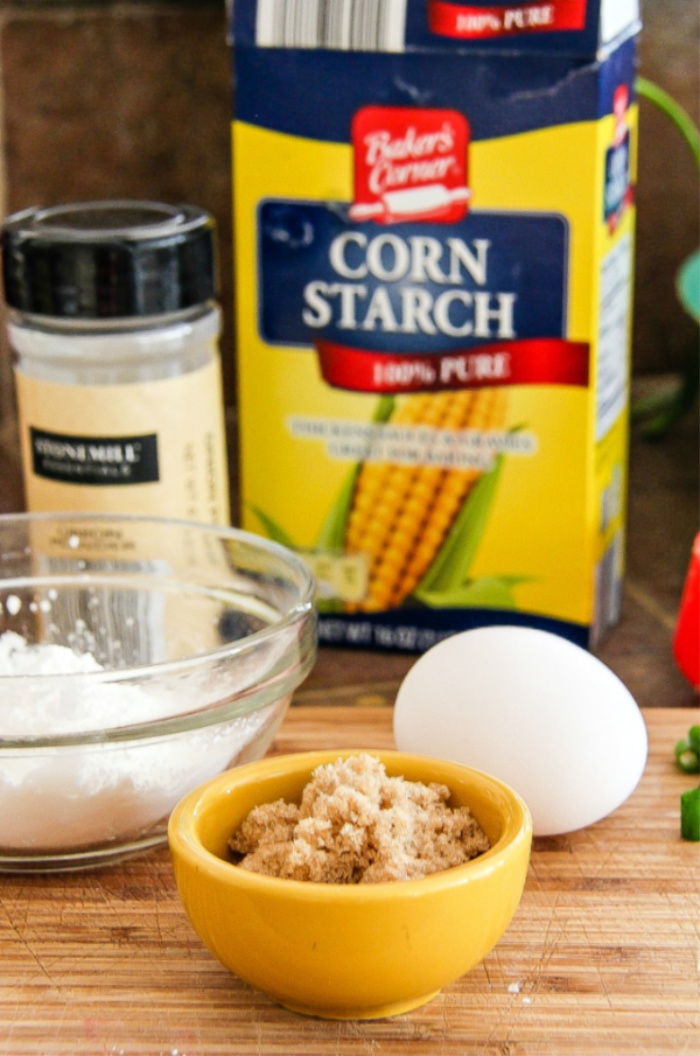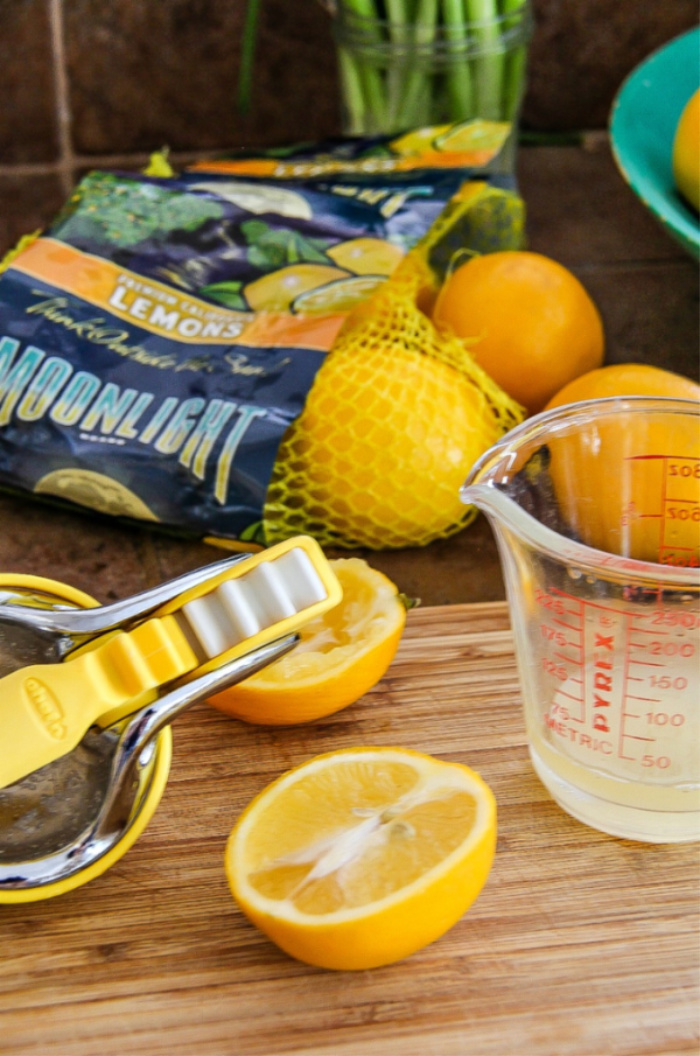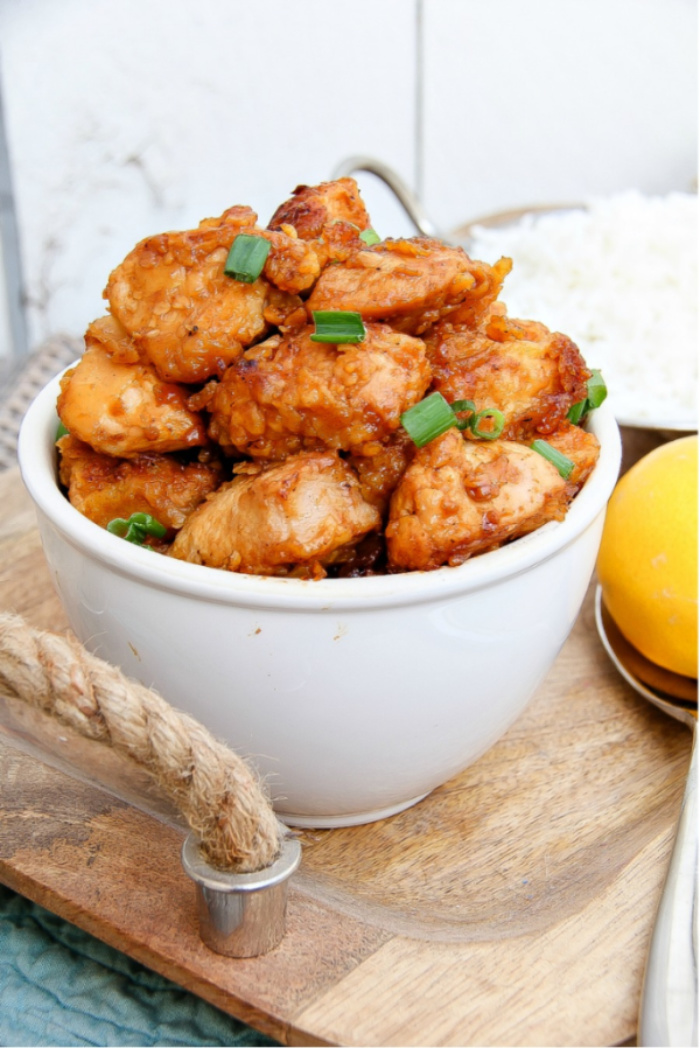 What are your favorite fall dishes? Have your own Try & Tell experience comparing the ALDI brands with their national brand counterpart. I'd love to hear your thoughts.
Enter the giveaway below and you could win a $200 ALDI gift card. And don't forget you can earn entries by sharing a photo or video of your ALDI Try & Tell experience, sharing your blog post on Twitter, and sharing the giveaway with your friends.
**NOTE: THIS GIVEAWAY HAS ENDED
Pin this post for later:
Save