Need a piñata football for a game day or sports party? We have two easy DIY football piñata tutorials to choose from to make last-minute.
Disclosure: This shop has been compensated by Collective Bias, Inc. and its advertiser, MARS. All opinions are mine alone. #ScoreAtCVS #CollectiveBias
Are you gearing up for a big game day celebration with family, friends, and neighbors?
I'm sharing a fun DIY football piñata tutorial today that's sure to be a hit at your party.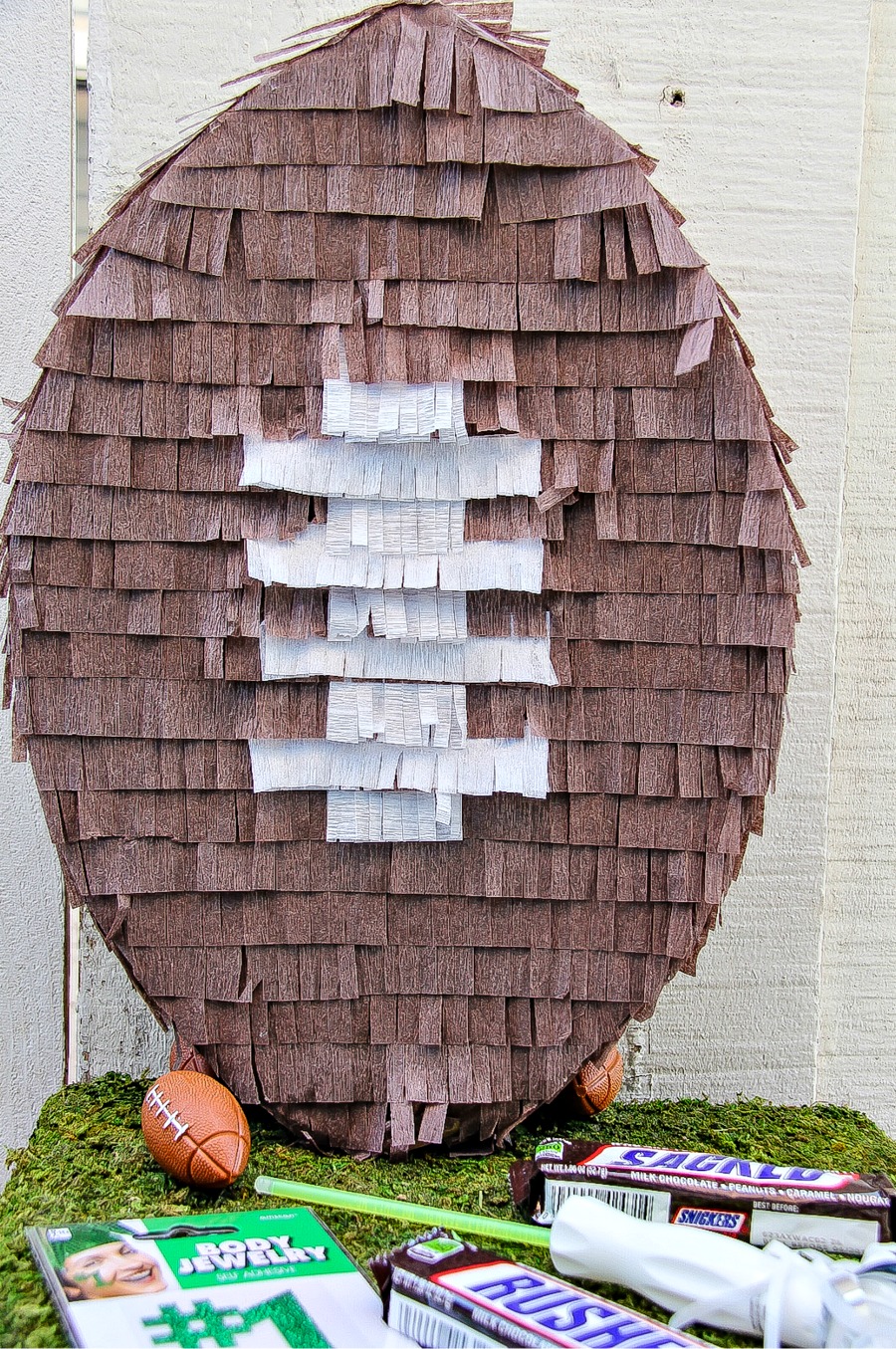 DIY
piñata

football

I make all of my own piñatas for parties. They are so easy, one-of-a-kind, and who doesn't love a piñata?
Supplies
cardboard
tape
crepe paper streamers – brown and white
glue
box cutter and scissors
Instructions
Sketch out a football shape on the piece of cardboard.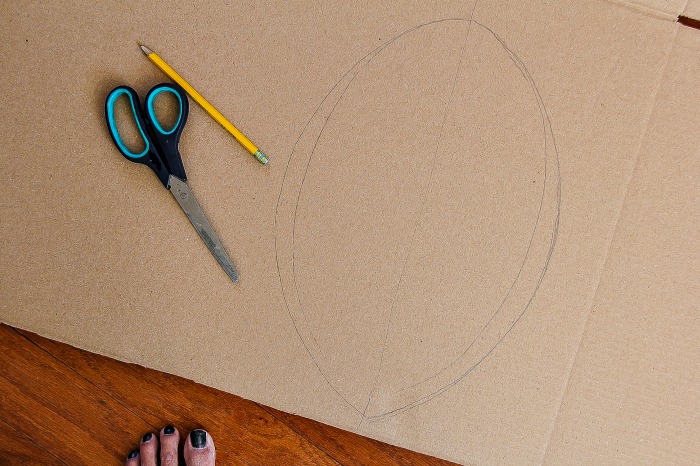 Cut out two matching pieces, and a couple of strips of cardboard approximately 2.5-3 inches wide.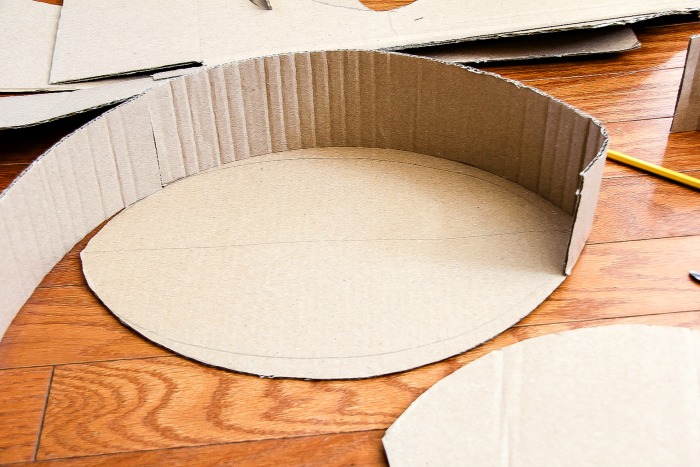 Using small pieces of tape, tape the long strips onto the top and bottom of the football until it creates an enclosed box.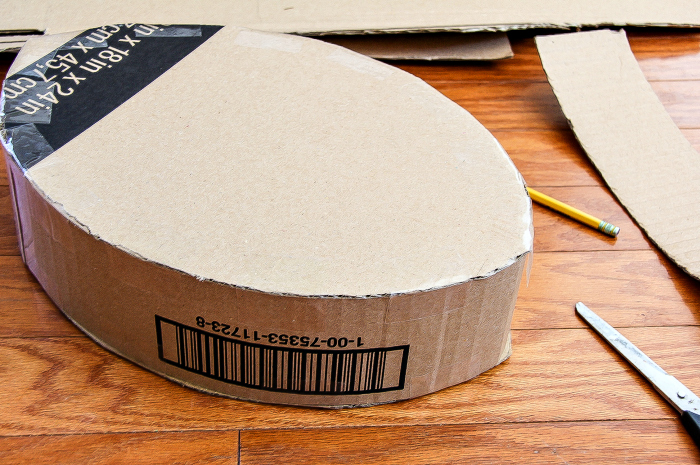 Cut a small flap into the top of one of the sides of the football with the box cutter. This allows you to fill your piñata with candy.
Cut strips of crepe paper streamers, cutting a fringe into each strip, and then glue it onto the piñata, starting at the bottom and working your way up.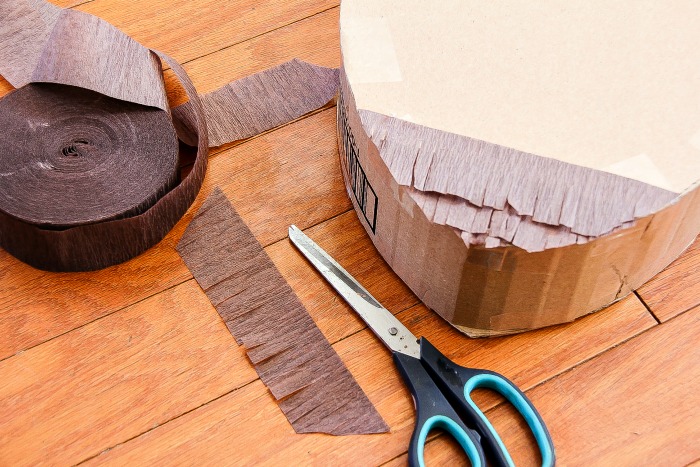 Once you've finished with the brown, cut a few white strips to make the stitching on the front of the piñata, and glue those into place too.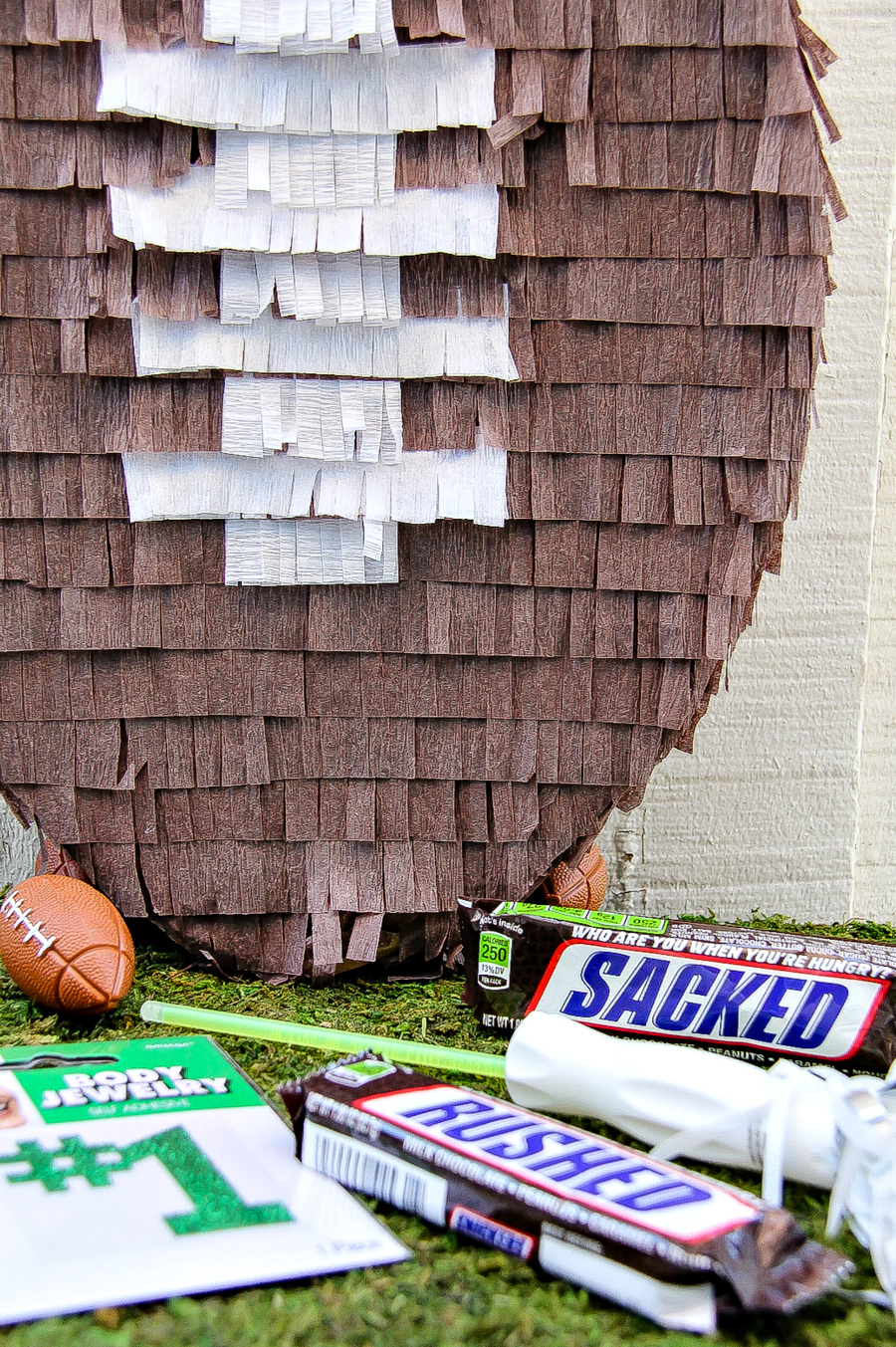 Filled your piñata with football-themed SNICKERS® bars and SNICKERS® Crisper, along with football bouncy balls, stickers, tattoos, balloons, whistles, crazy gear to wear during your party … the possibilities are endless.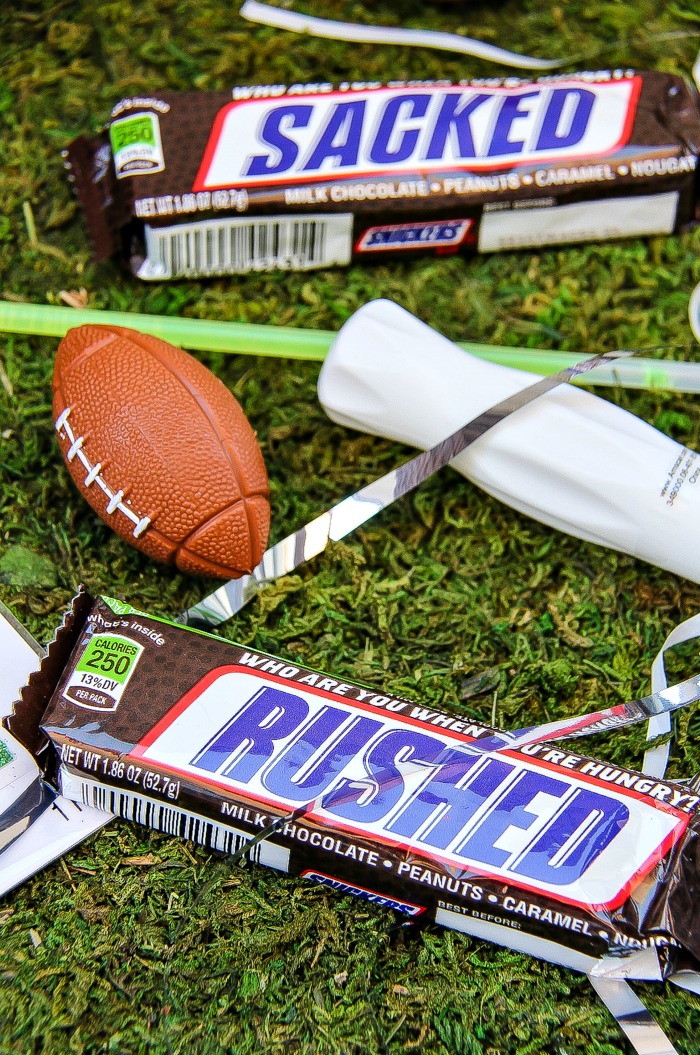 CVS can be a one-stop-shop for game day. Purchase your football-themed SNICKERS® bars and SNICKERS® Crispers, along with other fun items to fill your game day celebration piñata. Download a coupon to purchase SNICKERS® bars right here.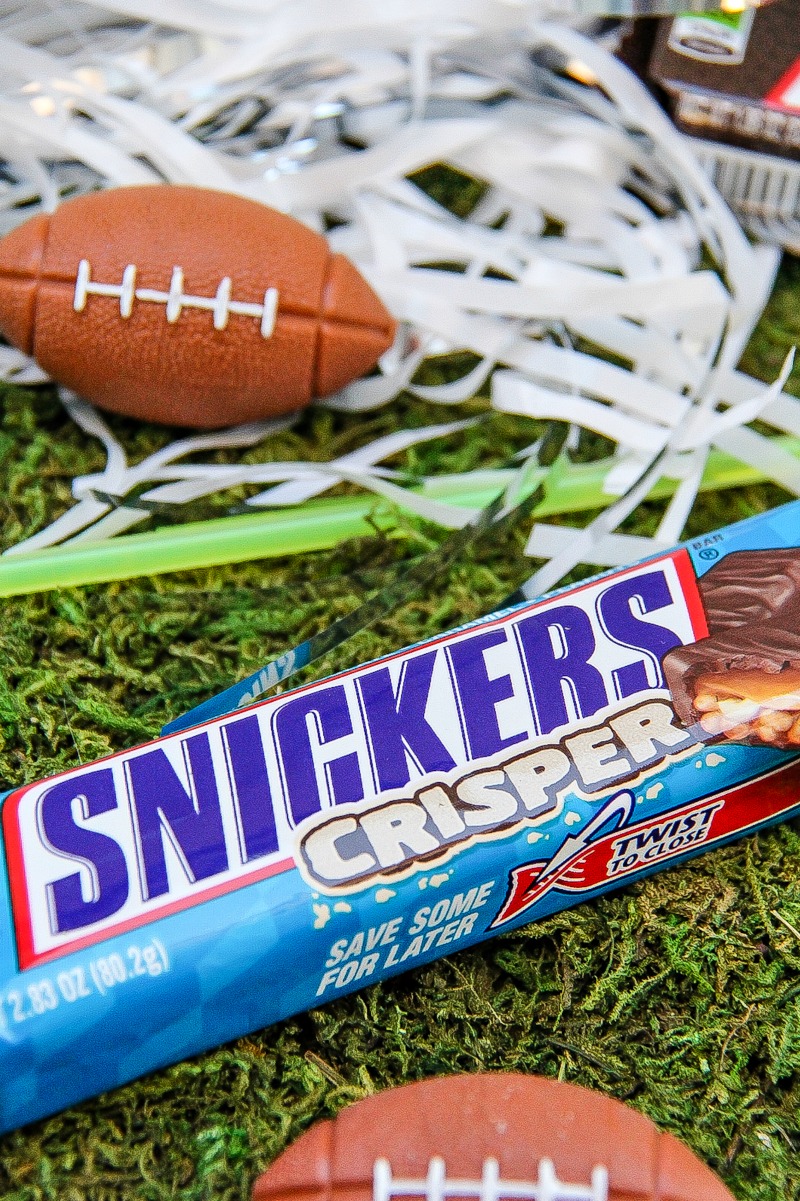 No brown streamers? No worries. Here's another football pinata made with tape that I made over at Jo-Lynne Shane's blog a few years ago using Duck Tape and there are even more great ideas on what to fill it with.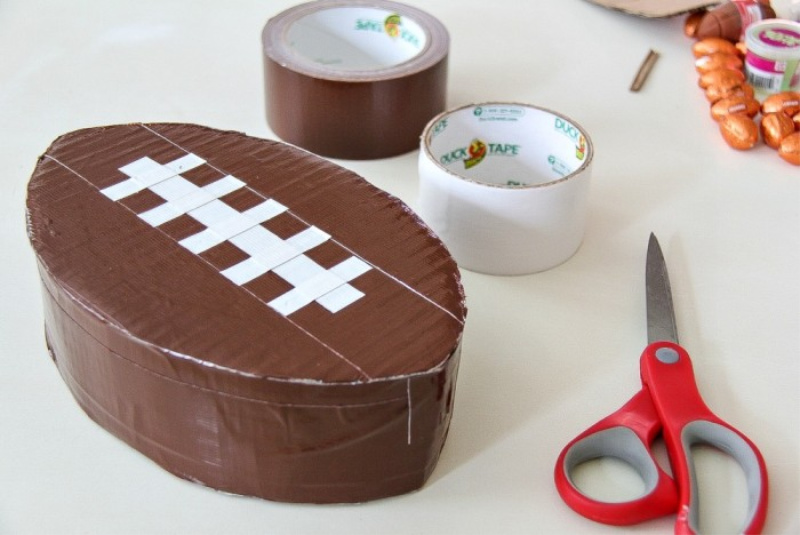 Pin this post for later: