With just three ingredients, you can make bones and graveyards that are perfect Halloween food ideas for your Halloween party this year.
This post is written by me on behalf of Tyson Foods, Inc. This shop has been compensated by Collective Bias, Inc. and its advertiser. All opinions are mine alone. #ClubBash #CollectiveBias
As you probably know by now (mostly because I repeat it often) I'm all about quick and easy, especially when it comes to entertaining at home. And Halloween is no different.
So, I want to share two very simple ideas for Halloween party treats with you that your guests are bound to love, and only require 3 ingredients each. I shopped for my food at Sam's Club, which is always a great solution when feeding a crowd!
Halloween food ideas
Lit'l Smokies Bones
This first one, graveyard bones, are tasty little treats that are so easy to make.
Ingredients
Hillshire Farm® Lit'l Smokies® smoked sausages
Puff Pastry
Ketchup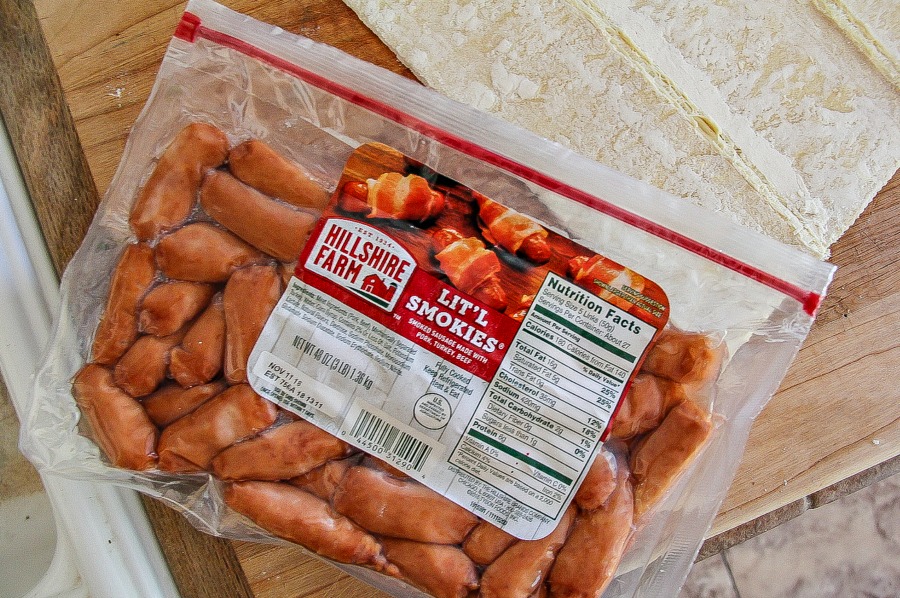 Instructions
Preheat the oven to 400F.
Note: one sheet of puff pastry makes 9 bones.
Slice a puff pastry sheet into nine equal pieces.
Pop Lit'l Smokies on each section.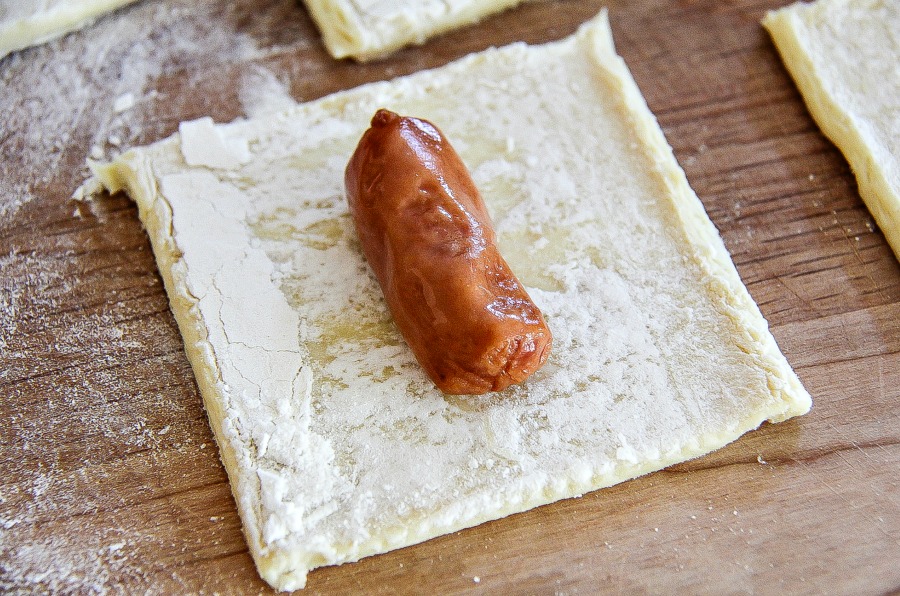 Wrap around, overlap the sides, and score them with a knife.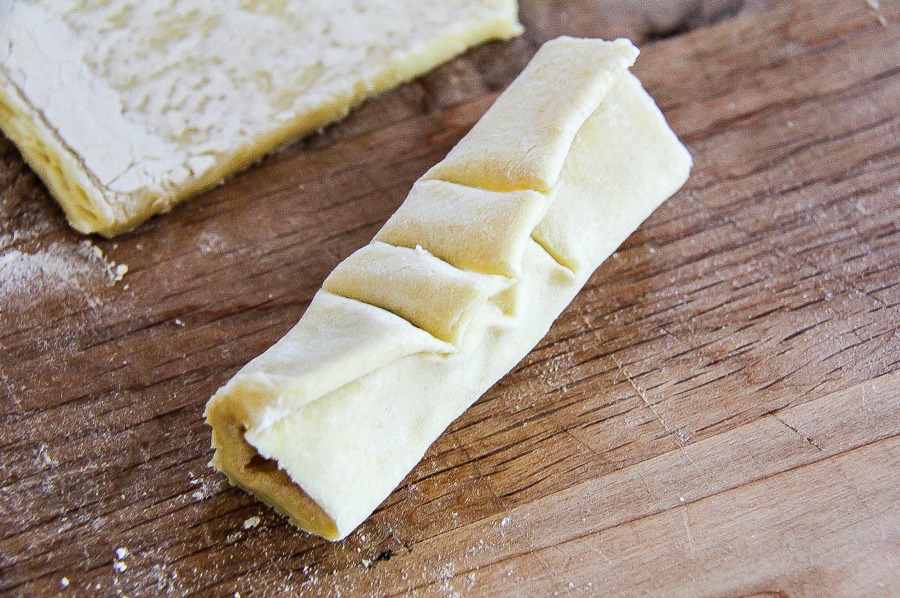 Turn it over and slice each end with a knife.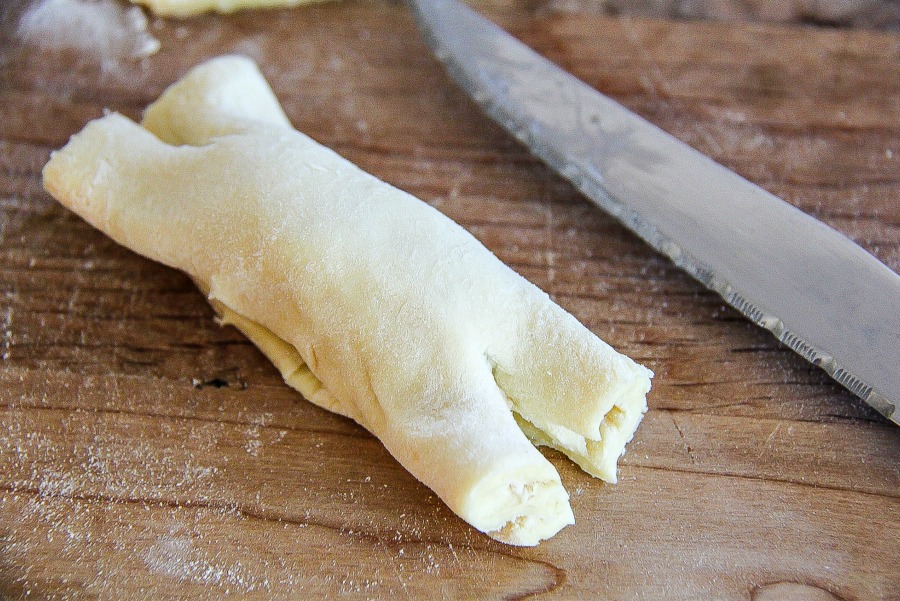 Round the ends with your fingers, and score the top with a knife. Place a toothpick through the center.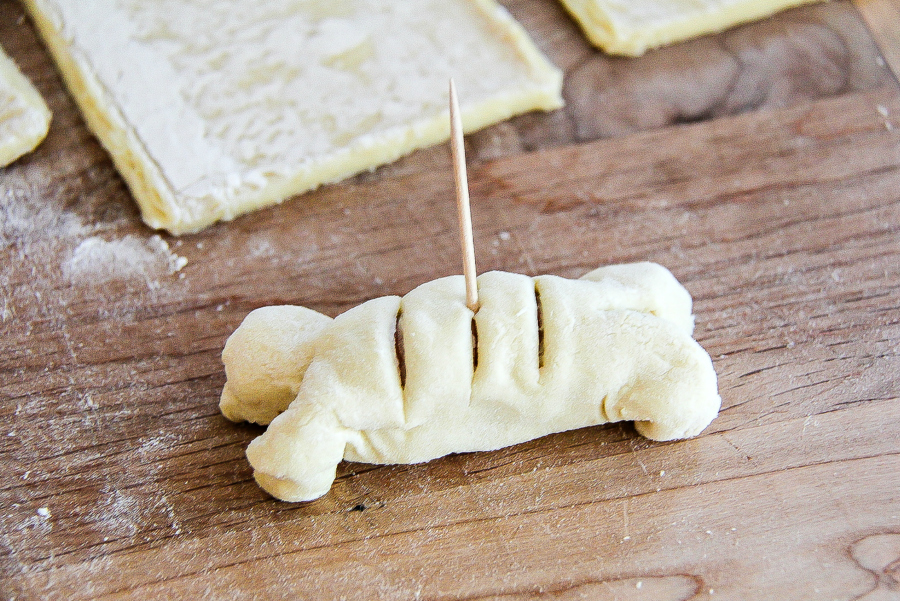 Bake in the oven for 12 minutes. Serve with a side of ketchup.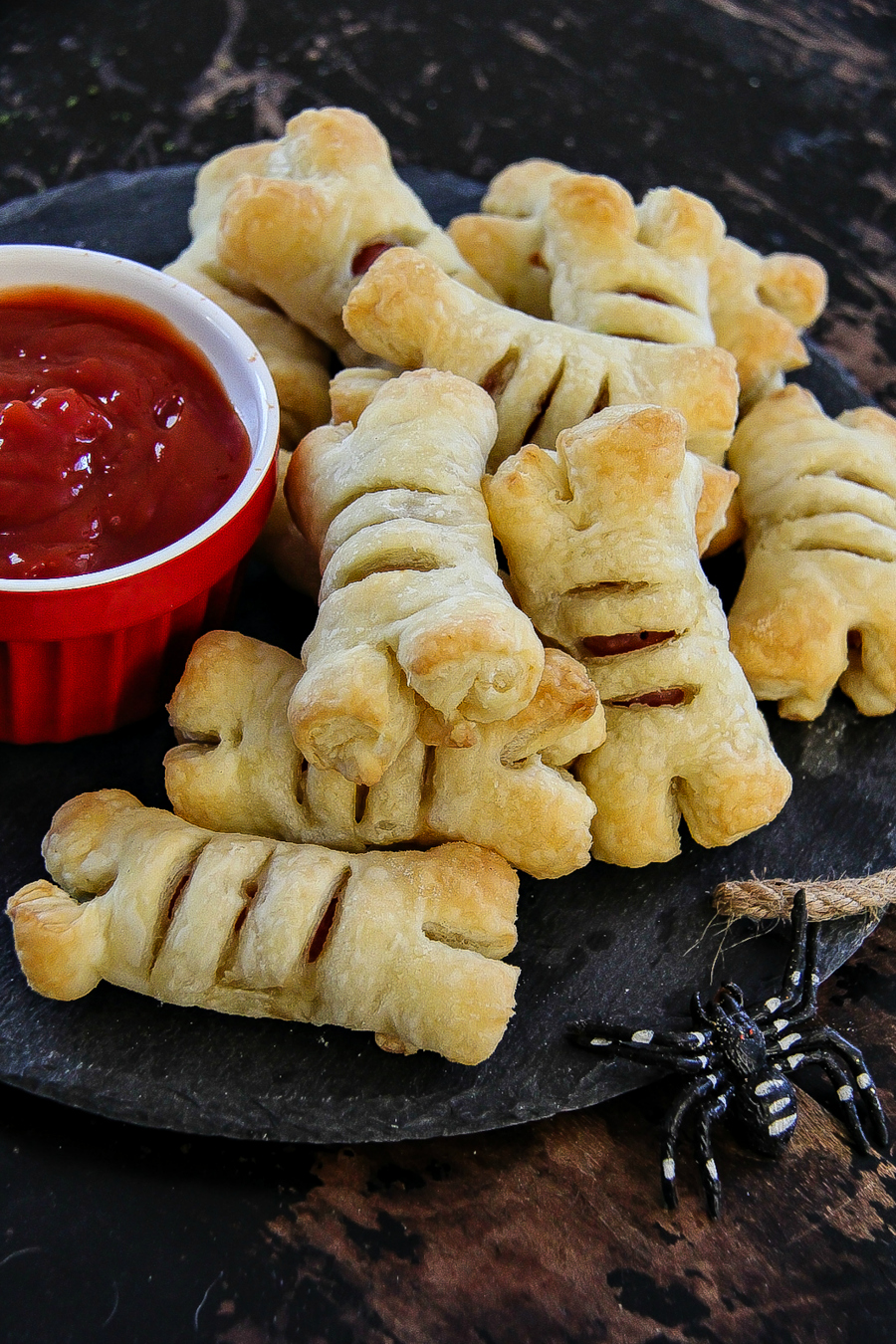 Chicken Nugget Graveyard Halloween food
These mini graveyards are so fun, and require very little time to make, aside from cooking time.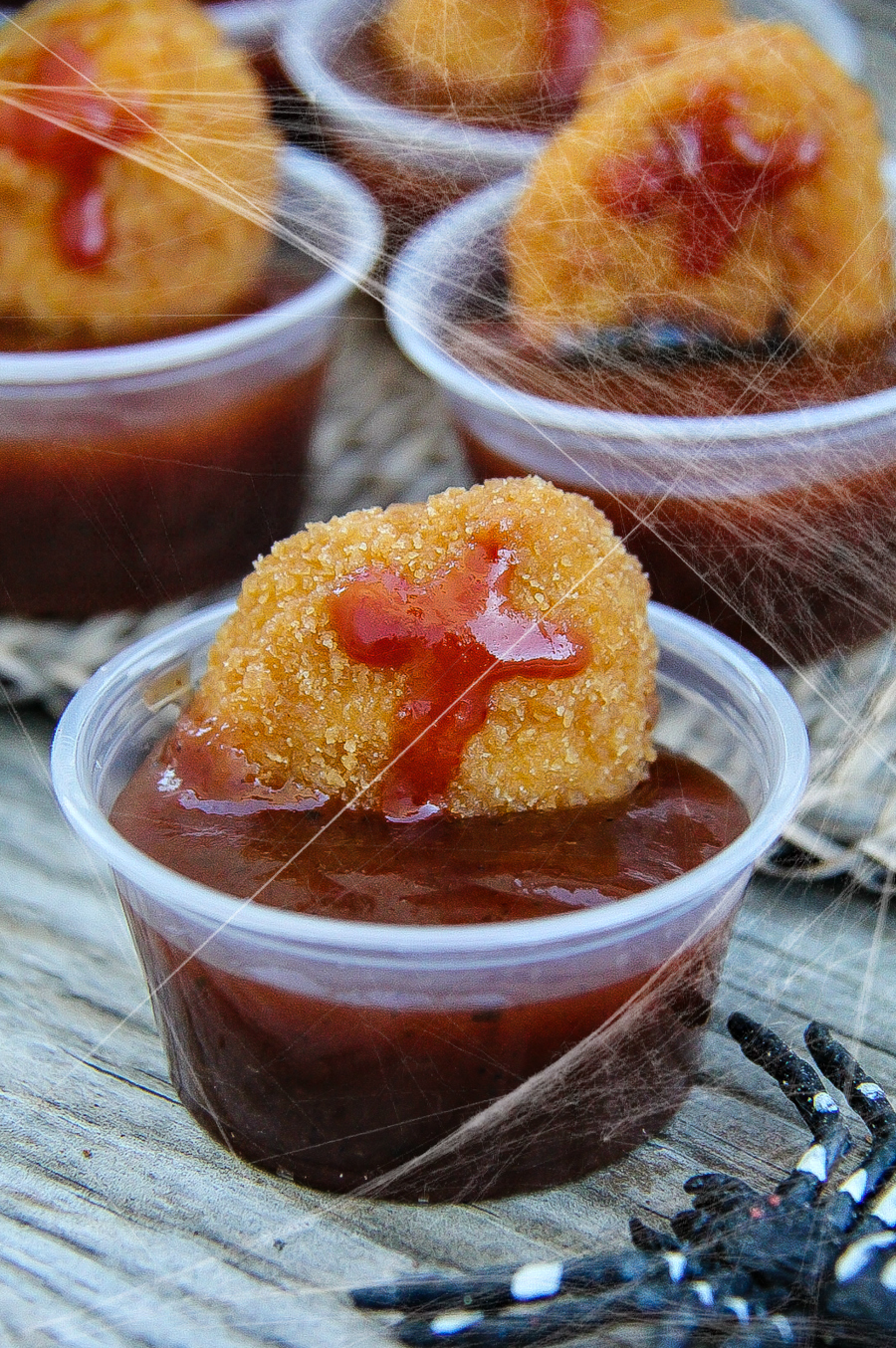 Ingredients
Tyson® Chicken Nuggets
Barbecue sauce (I used a honey barbecue)
Hot sauce (whatever your favorite variety is but preferably in a squeeze bottle).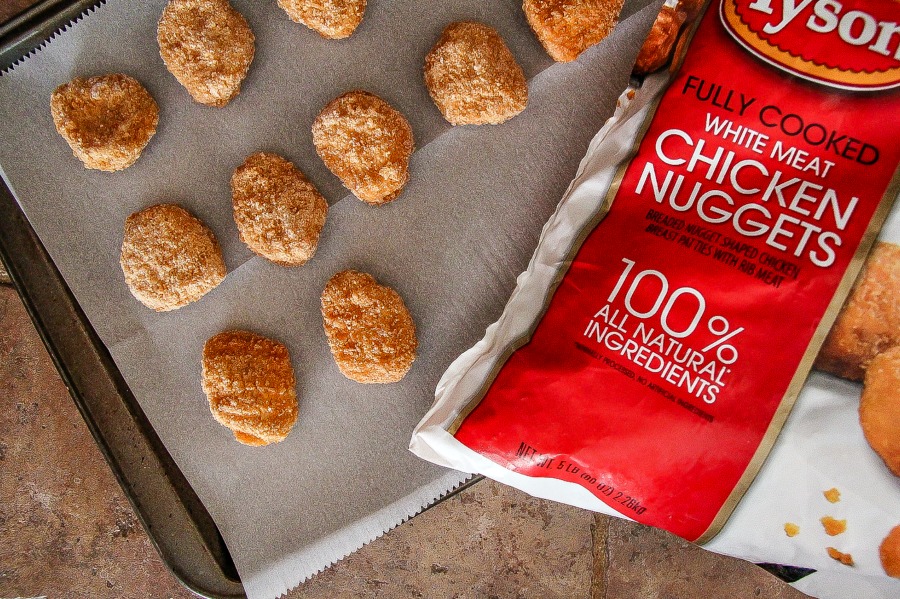 Instructions
Bake the Tyson® Chicken Nuggets according to the package directions.
Place barbecue sauce into small plastic souffle cups.
Using the squeeze bottle of hot sauce mark a cross on the top of each Tyson® Chicken Nugget, and then place into the barbecue sauce. That's it. So easy.
Tip: Keep a bowl of extra Tyson® Chicken Nuggets in a bowl by your tray of barbecue sauce cups for dipping.
Tyson® Chicken Nuggets and Hillshire Farm® Lit'l Smokies® smoked sausages are available at Sam's Club. Look for them in the freezer/refrigerator section on the end of the aisle.
Are you looking for more Halloween food ideas? I have three more 3-ingredient Halloween party food ideas you need to try.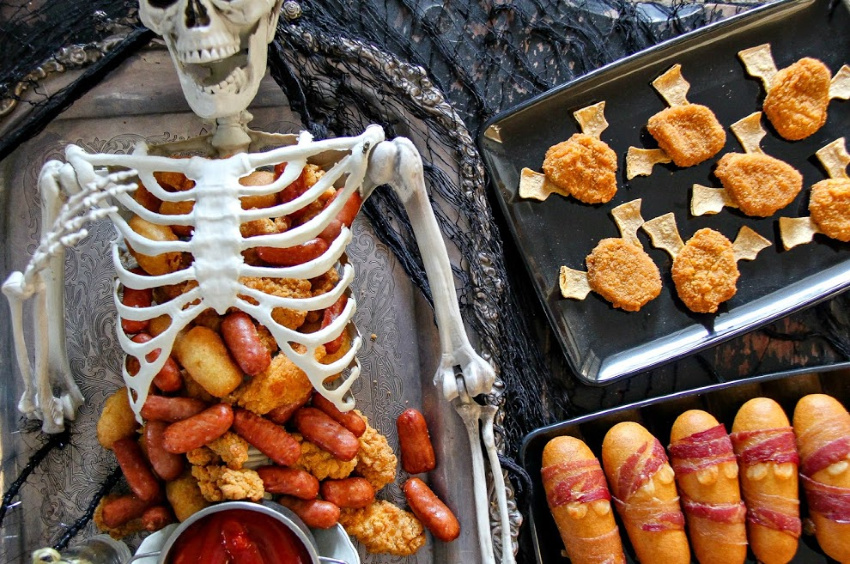 Pin this post for later: