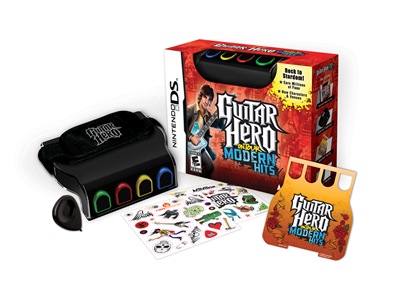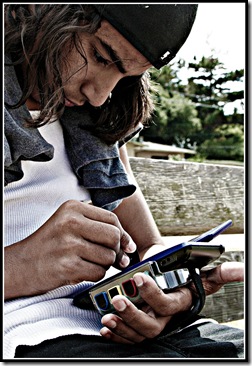 A little while ago I received an email about Guitar Hero On Tour.  My interest peaked.  Jay loves Guitar Hero.  He has a Guitar Hero for the Nintendo Wii which he'd received for Christmas.  I was being given the opportunity to review the Guitar Hero On Tour: Modern Hits for the Nintendo DS system.  I jumped at the chance.  Literally.  Jay was excited.
We left on vacation and that's when the email arrived.  Your Guitar Hero On Tour: Modern Hits for the Nintendo DS system is being sent to you.  EEK! was my first response.  I knew Jay would be stoked.  Then the sweats started.  You see, not only were we on vacation but we were moving house.   I knew Jay would be disappointed if I had to pull out of the review so I sent off a quick email explaining the situation and they were kind enough to give me an extension on my review and low and behold his Guitar Hero On Tour: Modern Hits was waiting for us when we picked up the keys to our new house.  Phew.
Next problem.  His Nintendo DS was packed with the rest of our belongings.   It took days to wade through boxes before we finally tracked it down.  He was 'supposed' to bring it on vacation for the car ride so he wouldn't be bored, but it accidentally got packed into a box. 
So finally, we have our act together.  Drum roll please ….. here it is, on tour at the playground.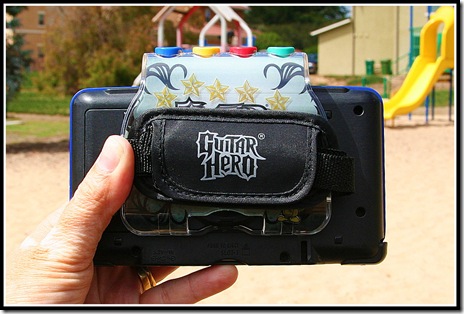 and check out the stylus … it's a guitar pick, that slots very nicely into the system.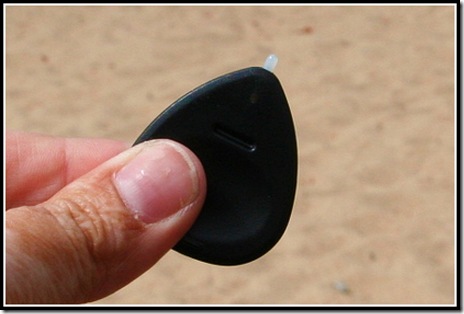 Some of the features are:
28 master tracks from artists such as: Coldplay, Fall Out Boy, The Strokes, Weezer and Tenacious D
Multiplayer modes
Wireless feature that allows song streaming
Jamming to songs in hyperspeed
Fan requests
The cost:
MSRP: $49.99 – includes Game and Guitar Grip
Rating:
ESRB: E 10+ (Everyone 10 and older – Lyrics)
Jay thinks it's great for playing away from home.  Especially in the car when the twins are hogging the DVD player and while he sits at the dog park waiting for the pooch during his play dates.  It wouldn't surprise me if he hides it under his covers to play once his lights are supposed to be off too.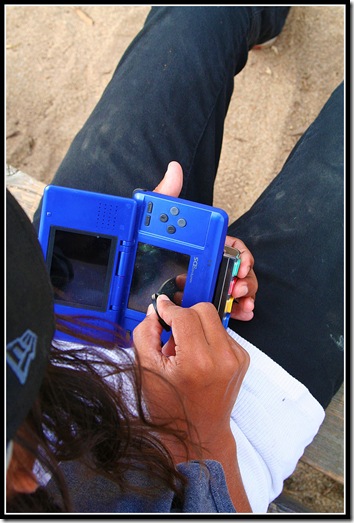 *Disclaimer: This product was provided for reviewing purposes with thanks to Mom Central for Guitar Hero On Tour.