Looking for a creative way to give gift cards? Knit a zippered pouch that the recipient can re-use later for storing makeup, school supplies, and more.
Disclosure: We partnered with Target to bring you this slice of holiday cuteness as part of their #GiftCardCheer campaign.
I absolutely love giving (and receiving) gift cards over the holidays.
I often buy a few for my oldest son (who lives away from home) for his favorite places like Target, Starbucks and local take-out restaurants. At least I know he has to use the money for items he needs, as opposed to giving him cash and it being wasted on frivolous things.
My little ones love gift cards too. They feel like such big kids walking into a store and picking out their own toys, books or accessories and handing over their gift card to pay at the checkout.
When I give gift cards though I like to make them look more like a gift rather than just stick them inside a card and hand them over.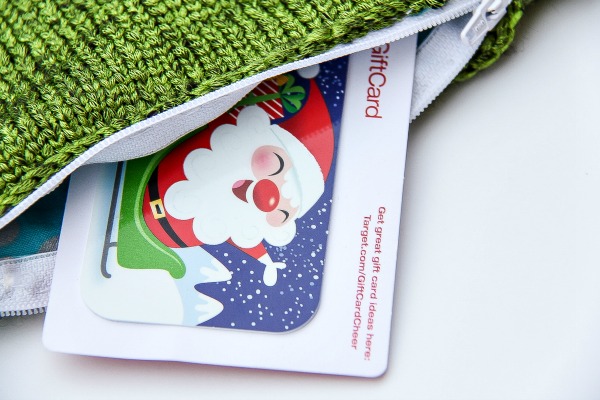 Here is a lovely way to give a Target GiftCard® this holiday season, that's practical too.
As you can see, this little pouch can be used for so many other things – I love these for traveling and use a variety of them for hair accessories, jewelry, make up, medicines and more.
A hand-knit gift card holder that doubles as a zippered pouch is the perfect way to say you have put some thought into your gift.
Here is how you make the bag.
What you need
1 ball Patons Metallic in green
1 white zip – 4″
1 fat quarter or fabric scrap
Sewing machine, thread and scissors
Instructions
Begin by knitting the main section of the pouch.
Cast on 50 stitches.
You are going to use a basic stockinette stitch: Row 1 Knit, Row 2 Purl and repeat.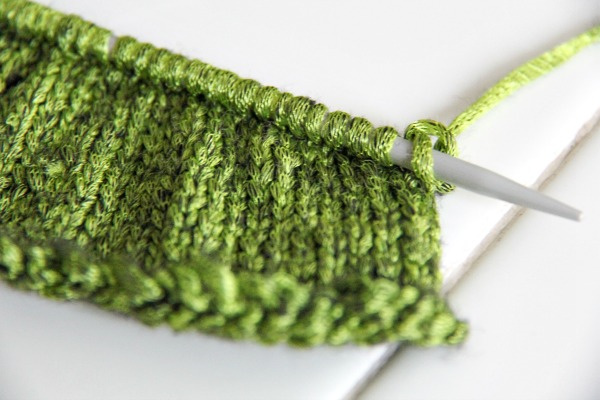 Use this pattern until the work measures about 7 inches.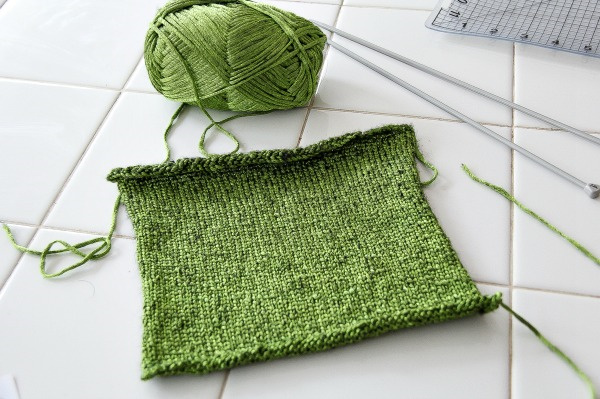 Cut the fat quarter a little bigger than the knitting, and then fold over the edges, ironing them into place.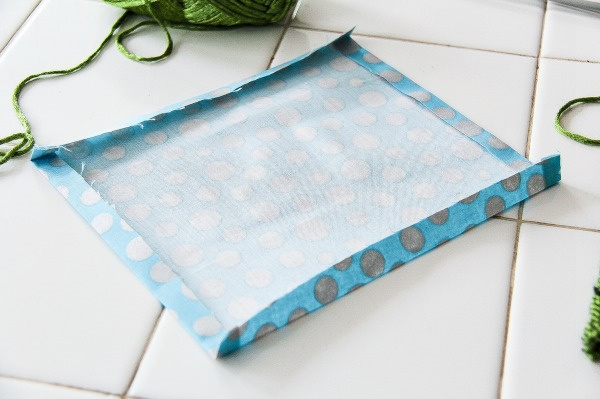 Using pins, attach it to the knit section (front of both pieces face outward), and then sew around the edges (this will line the inside of the pouch) – you can hand sew this, but it is quicker on the sewing machine, which is what I used.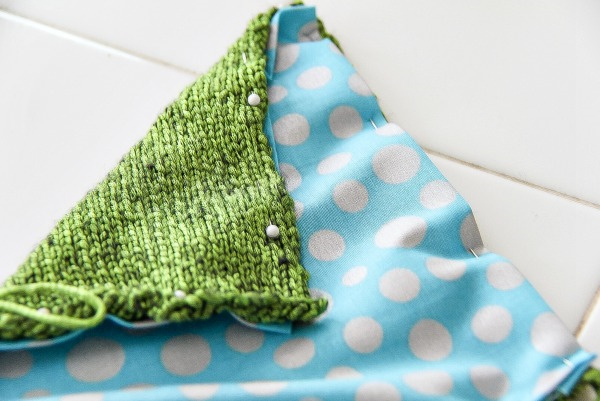 Hand sew the sides of the purse together and then the zipper into place along the opening in the top.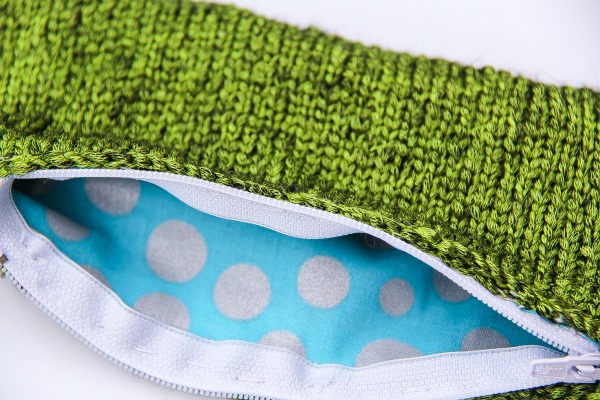 Place your Target GiftCard® inside, place the pouch into a small gift box and attach a pretty tag.
So buy a Target GiftCard® for someone you love this holiday season. There's a lot to choose from. You can see them here.
Please pin this post for later: