Plan the perfect get together in the backyard this summer with friends and family with these tips and our delicious summer pasta salad recipe.
Disclosure: I participated in a campaign on behalf of Mom Central Consulting (#MC) for Pier 1 Imports. I received a product sample to facilitate my review and to thank me for participating. #Pier1OutdoorParty
There seems to be a constant rotation of people coming and going from our house (especially when you have a swimming pool and it's summer). So, I want to share a few tips and a quick and easy salad you can whip up for those times.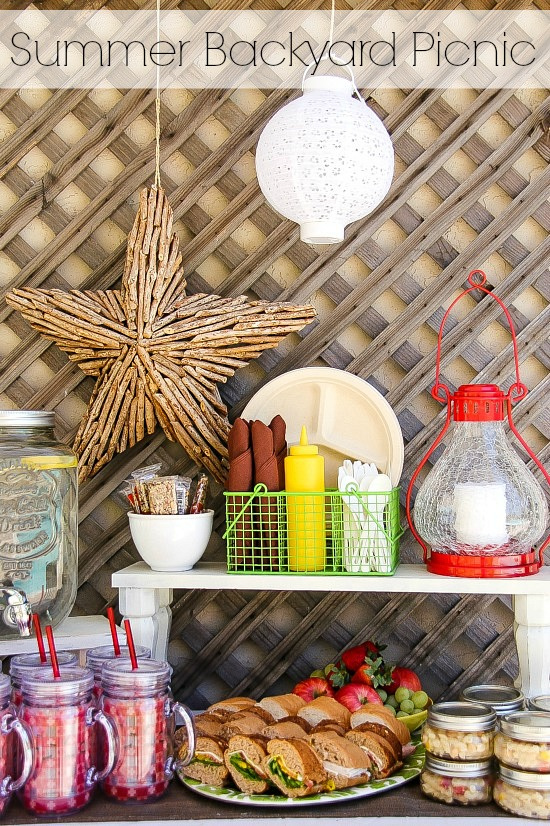 Tips for backyard entertaining
FOOD: Order food if necessary. 4 $5 footlongs from Subway are great and if you cut them into 8 slices, they go a long way. I always try to make one quick dish, but the rest is what I have on hand, ready-made and picked up, or delivered.
PETS: If you have pets, keep the food high, especially if you cannot stand guard and tend to the food at all times. Use food covers to keep bugs at bay.
DECOR: Your table doesn't have to be perfect or perfectly matching. When shopping for items I tend not to go with an entire theme but mix and match a few different ones, always keeping in mind items that I have at home, that way I can rotate pieces to create new looks each time, especially if I have more time to play around, but have a few staple table decor ideas ready-to-go at a moments notice.
SUPPLIES: Keep supplies such as plates, utensils, napkins, and straws on hand. When possible try to purchase recycled items or those that can be used again. My preference is melamine for outdoor entertaining.
FRUIT: Don't cut up fruit if you are leaving food outdoors unless you cover it due to bugs. Place out a few options in a bowl, cover it, and then replenish as needed.
DRINKS: Keep drinks covered. Whether you use mason jars with lids or cupcake liners, bottles, or fun picnic-themed tumblers (pictured above). You don't need to have soda or whip up fancy beverages. Add fresh fruit and ice to a dispenser filled with water for a refreshing picnic drink. It's the best way for your guests to stay hydrated outside in the heat.
Tip: I find that these impromptu get-togethers tend to continue after dark. Have lighting already set up, this will ensure smooth transition of your space from daytime to evening with the flick of a few switches or the lighting of candles.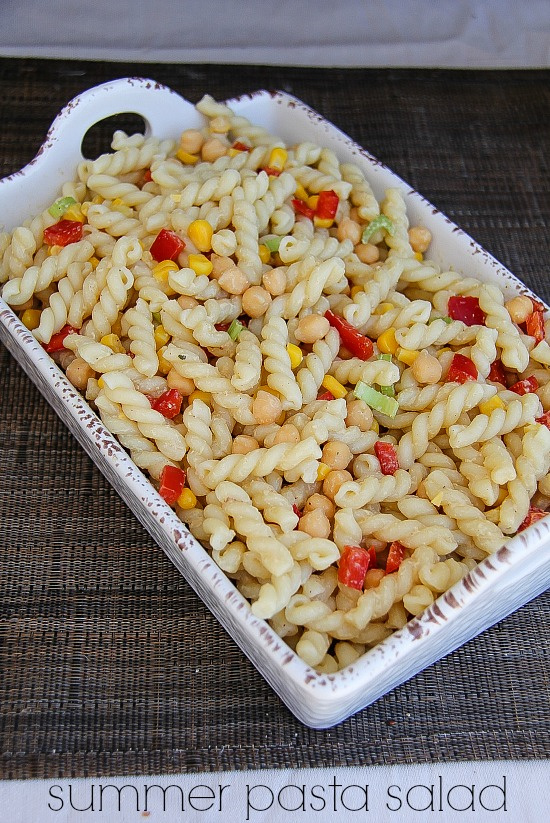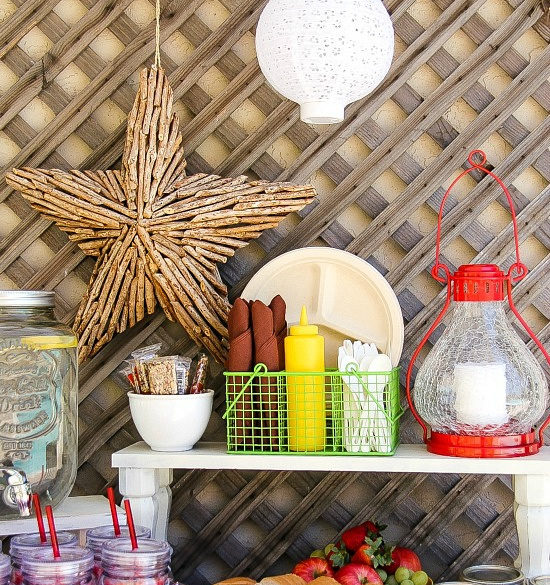 Ingredients
1 box (1lb) Gemelli pasta
1 tin garbanzo beans (drained and rinsed)
1 red bell pepper (diced)
1 cup corn kernels (frozen is fine)
1 celery stalk (finely sliced)
Juice from 1 lemon
1 tsp nutmeg
large pinch of pepper
2 tbs sweet honey mustard
Instructions
Boil the pasta according to the package directions (approximately 8-10 minutes). For the last 4 minutes toss in the corn kernels too. Drain, rinse with cold water, and set aside to cool.
Toss in the garbanzo beans, red bell pepper, and celery.
In a cup combine the lemon juice, nutmeg, pepper, and honey mustard.
Pour over the salad and toss to combine.
Recipe: by Tonya Staab tonyastaab.com
You can either serve this dish in a large bowl or spoon it into individual mason jars and chill until ready to serve.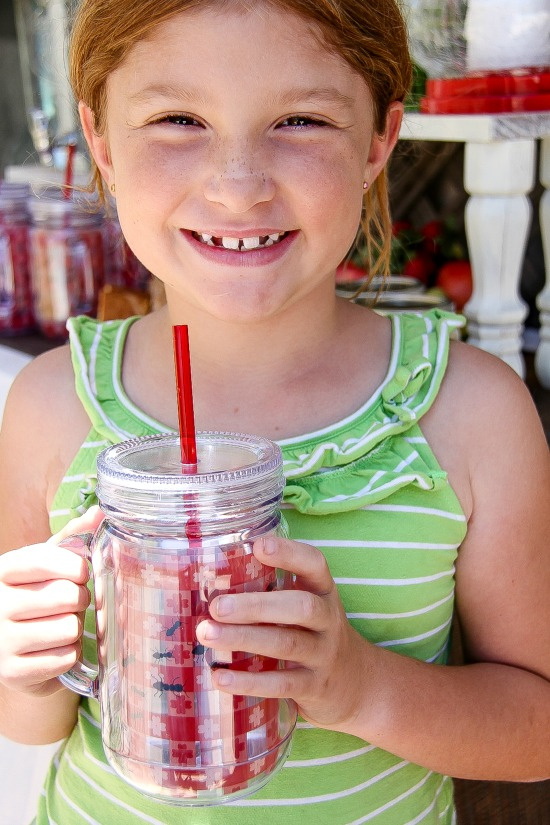 Please pin these ideas for later: