This turkey and pesto focaccia sandwich is perfect for sharing lunch with friends. Serve with chips on the side.
I was selected for this opportunity as a member of Clever Girls and the content and opinions expressed here are all my own.
I've had a few kid-free nights over the past couple of weeks. It's a rare thing these days, but when it happens I like to indulge in my favorite foods. The ones that don't result in endless whining from small people who think you are somehow trying to punish them by serving it to them.
This gourmet focaccia sandwich has become a favorite. Truth be told, I made this twice recently, because it really is that good, and the first time I forgot to add sun-dried tomatoes.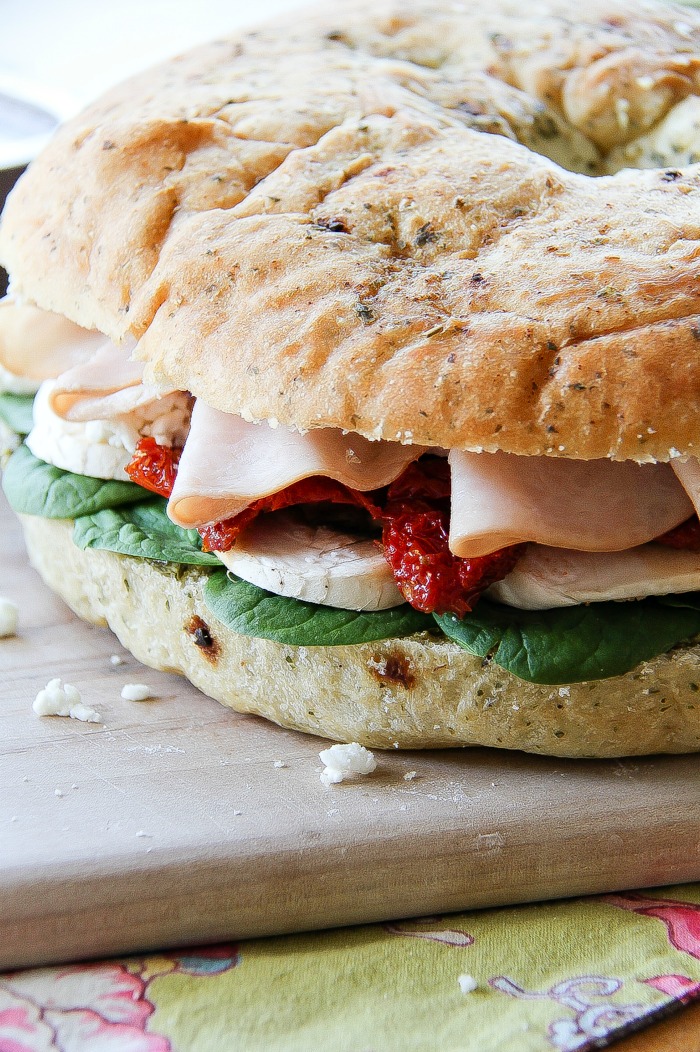 This is the best sandwich ever! No, really, it is!
How To Make A Turkey Pesto Focaccia Sandwich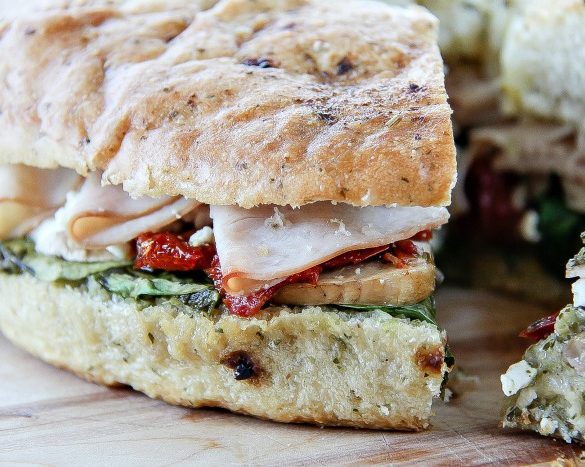 Ingredients
1 Garlic Focaccia Bread (large)
Pesto
Spinach
Mushrooms
Sun-dried Tomatoes
Feta Cheese
Oscar Mayer Selects Natural: Applewood Smoked Turkey Breast
Instructions
Pre-heat the oven to 350F.
Slice the focaccia bread in half. 
Assemble all of the ingredients on top, starting with the pesto.
Place the lid on your sandwich, wrap it in aluminum foil, place on a cookie tray, and pop it into the oven for about 25 minutes.
Cut into slices, and serve.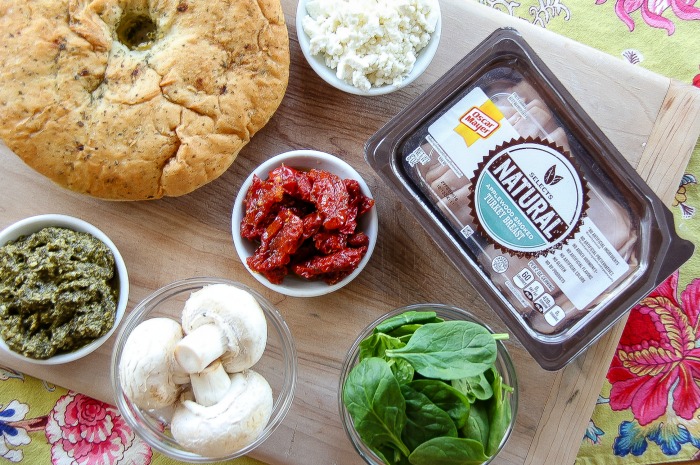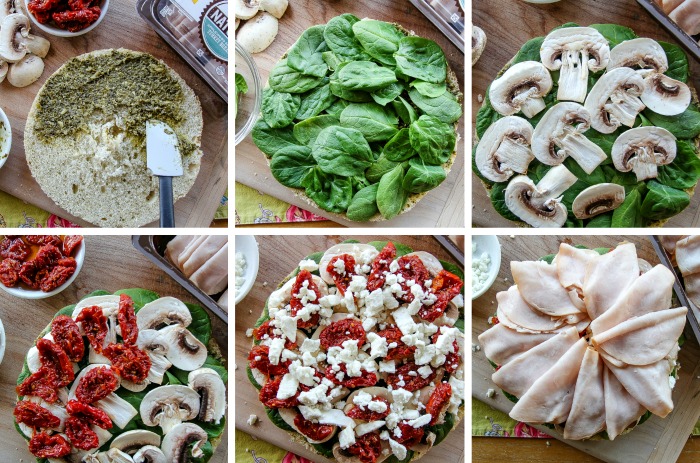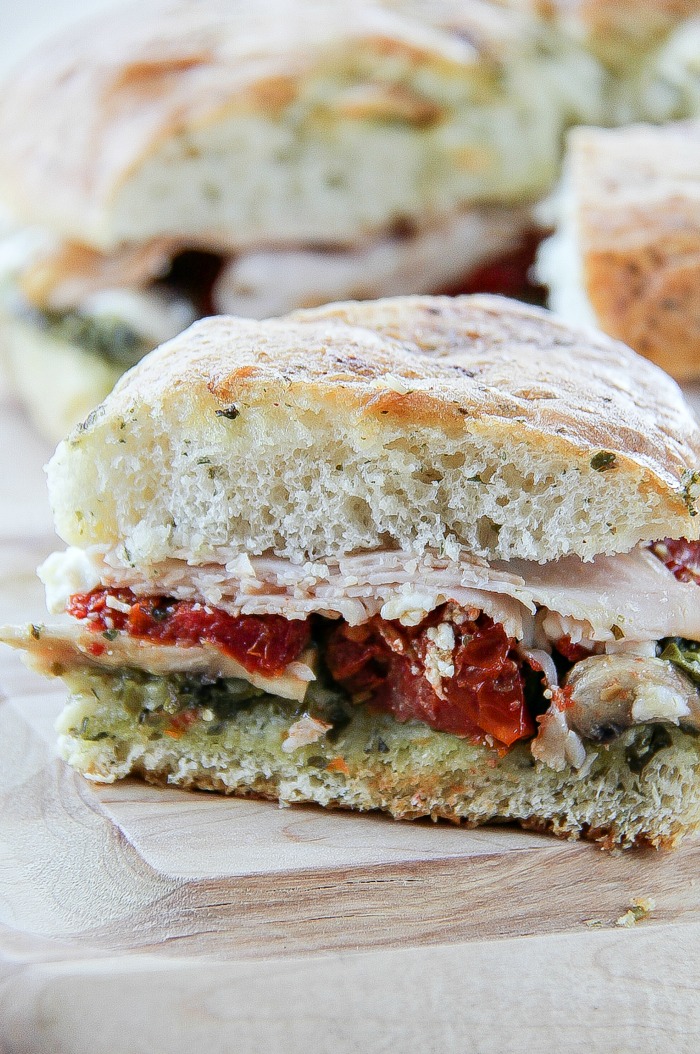 About Oscar Mayer Selects Natural
Oscar Mayer Selects Natural is made with no artificial ingredients and is minimally processed. Selects Natural has no artificial preservatives (the backside of each package lists the ingredients used to preserve quality), no artificial flavors, no artificial colors, no gluten, and no by-products.
Oscar Mayer Selects Natural is available in five flavorful varieties including Slow Roasted Turkey, Applewood Smoked Turkey, Rotisserie Seasoned Chicken, Applewood Smoked Ham, and Slow Roasted Roast Beef.
Learn more about Selects Natural and all the Oscar Mayer products here:
OscarMayer.com | Facebook | Twitter | Tumblr
Please pin this post for later: