This shrimp scampi recipe is quick, easy, and delicious. Perfect for everything from a weeknight dinner to a romantic dinner for two.
Disclosure: This is a sponsored post for SeaPak Shrimp & Seafood Co.
As you know I'm all about the quick and easy meal ideas in our house, especially during the week when we juggle homework, martial arts classes, appointments, and other extracurricular activities. This easy shrimp scampi was a big hit recently.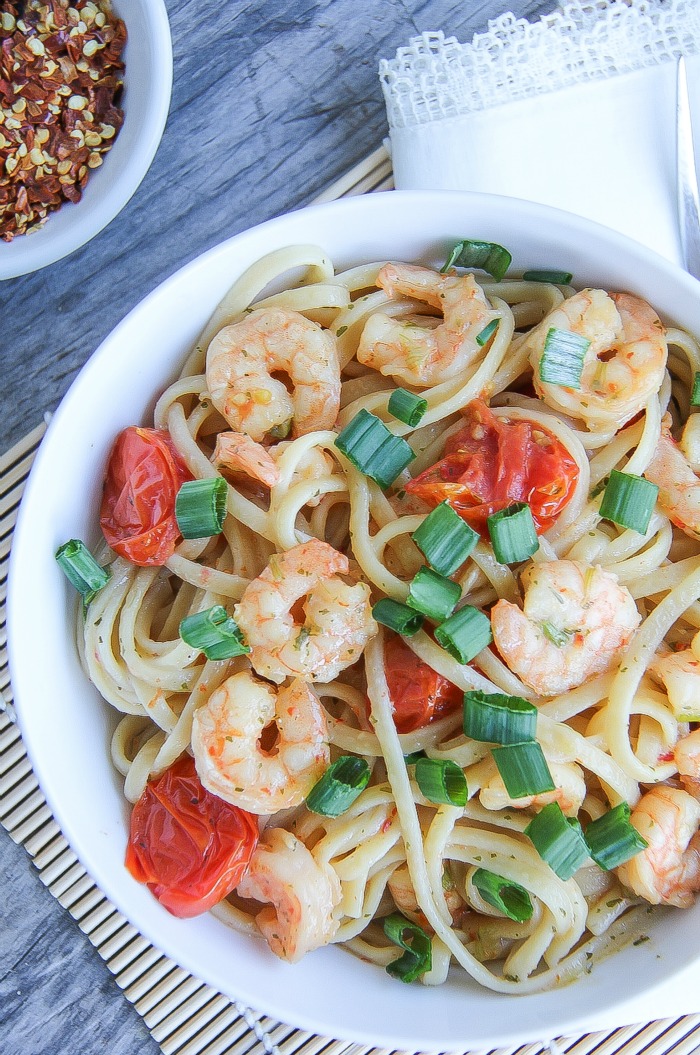 Besides how quick and easy it is to make this yummy shrimp scampi, all you need is five ingredients.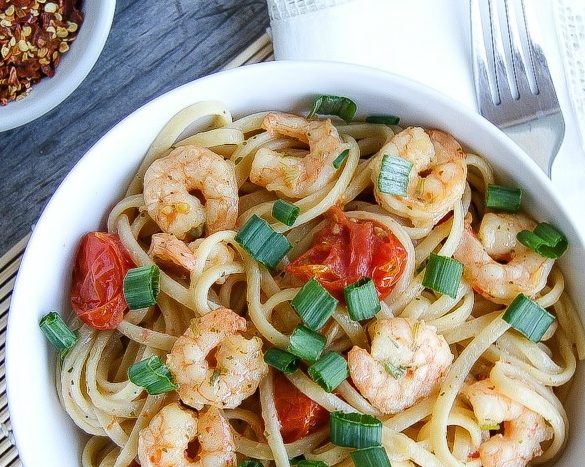 Ingredients
SeaPak Shrimp & Seafood Co. Shrimp Scampi
1 pkg linguine
1 cup grape tomatoes
5 green onions
1 tbs olive oil
Instructions
Chop the green onions separating the darker green stem from the lighter green/white part.
Heat water in a large pot to boil the pasta. Add the pasta once ready - it takes about the same amount of time to cook the pasta as it does to cook the shrimp scampi.
Heat the olive oil in a pan and add the light green/white part of the onion. Saute for just a couple of minutes.
Add the SeaPak Shrimp Scampi in a single layer and prepare according to package instructions. Add the tomato while the shrimp is cooking and continue stirring occasionally until the shrimp is heated through and the tomatoes softened.
Once the pasta is cooked, at to the pan with the shrimp scampi and toss to combine.
Recipe: by Tonya Staab tonyastaab.com
Serve with freshly shaved Parmesan cheese, green onions, red pepper flakes, salt and pepper.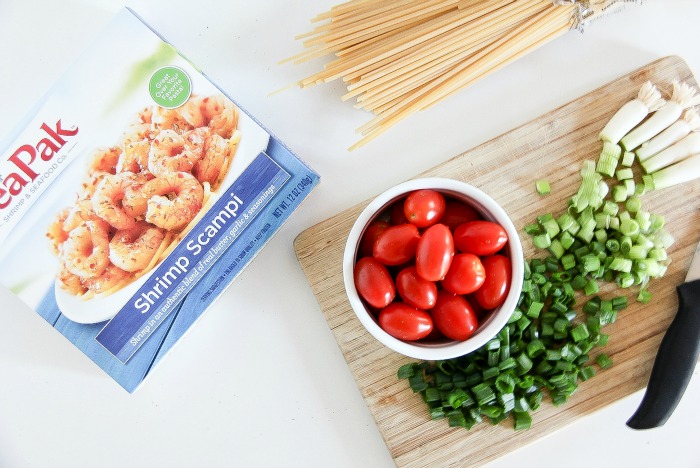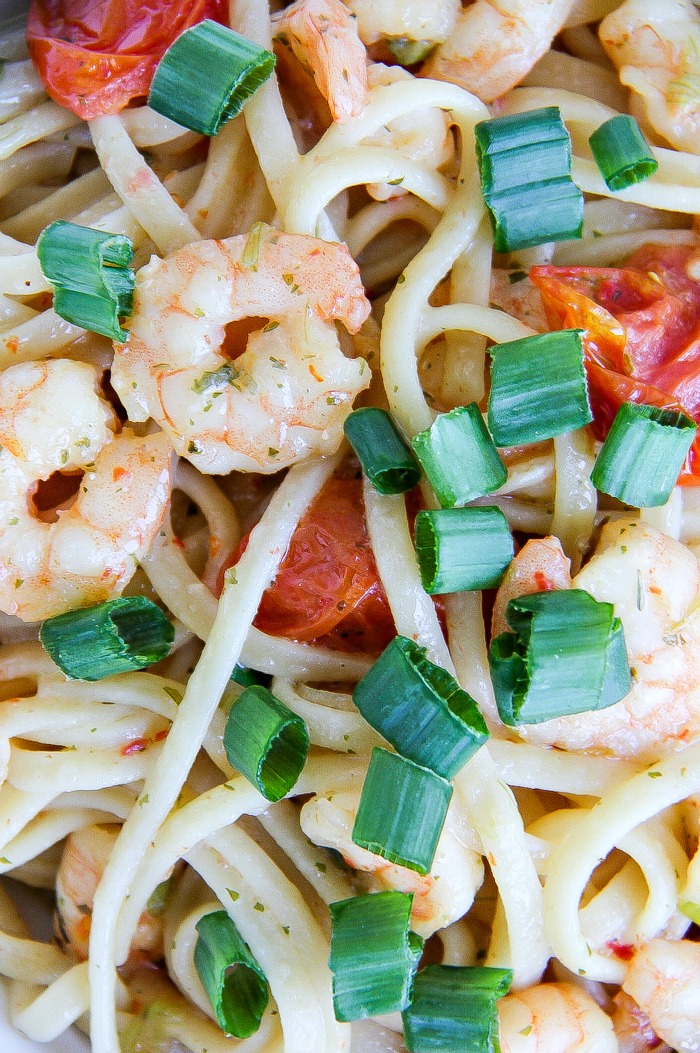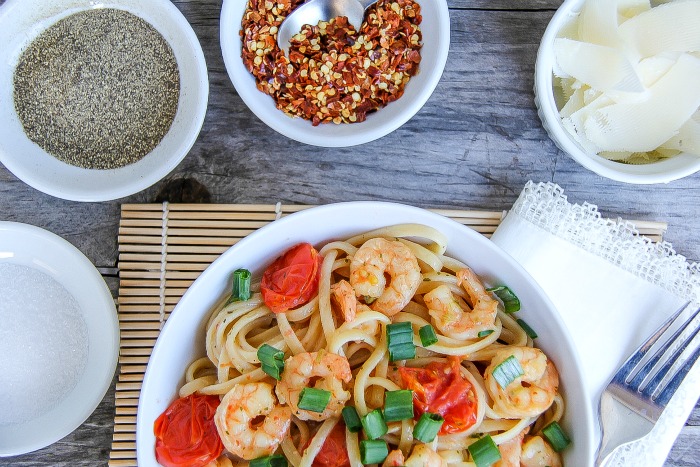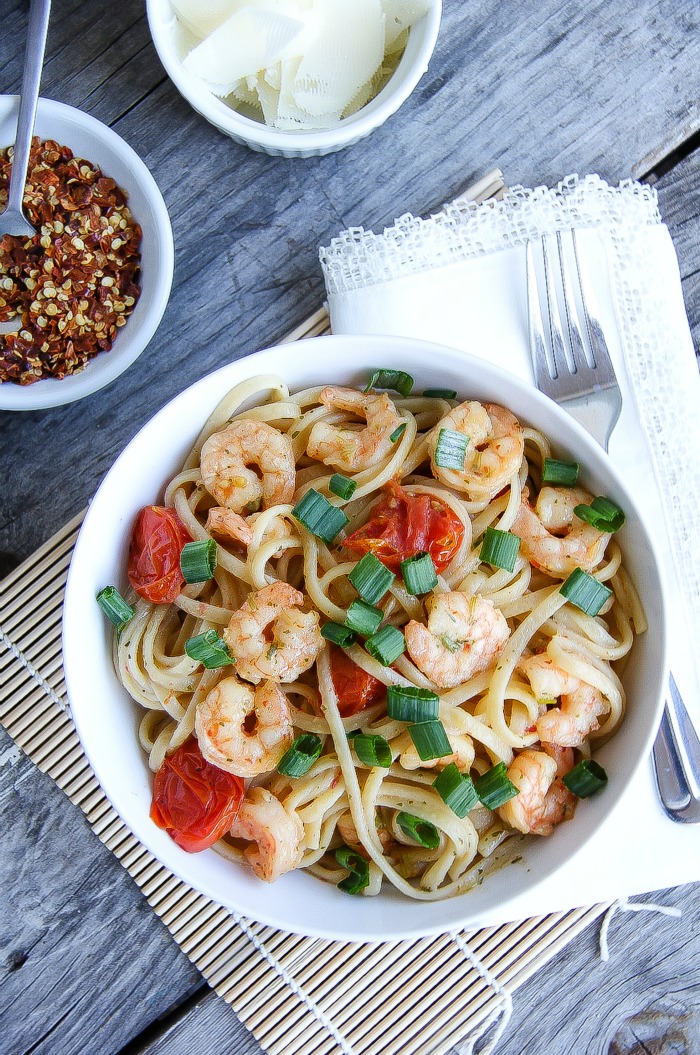 The U.S. Department of Agriculture (USDA) recommends that people eat at least two servings of seafood each week. However, the average American consumes less than one serving a week meaning that, to meet recommended consumption, we, as a nation, need to double our seafood intake.
Enter-to-win sweepstakes for a chance to win a trip to NYC for a culinary lesson with Food Network Kitchens with the SeaPak's Seafood Sweepstakes.
Please pin this post for later: