Kids are going to love these free printable Zootopia activity and coloring pages.
Have you taken the kids to see Zootopia yet?
If you haven't, it's a must-see. We were invited to a media screening of it last week and Marisol and Flynn absolutely loved the movie, but they especially loved Flash, the sloth.
Before heading to the movie theater this weekend, download these free printable worksheets, coloring pages, and activities for the kids to do.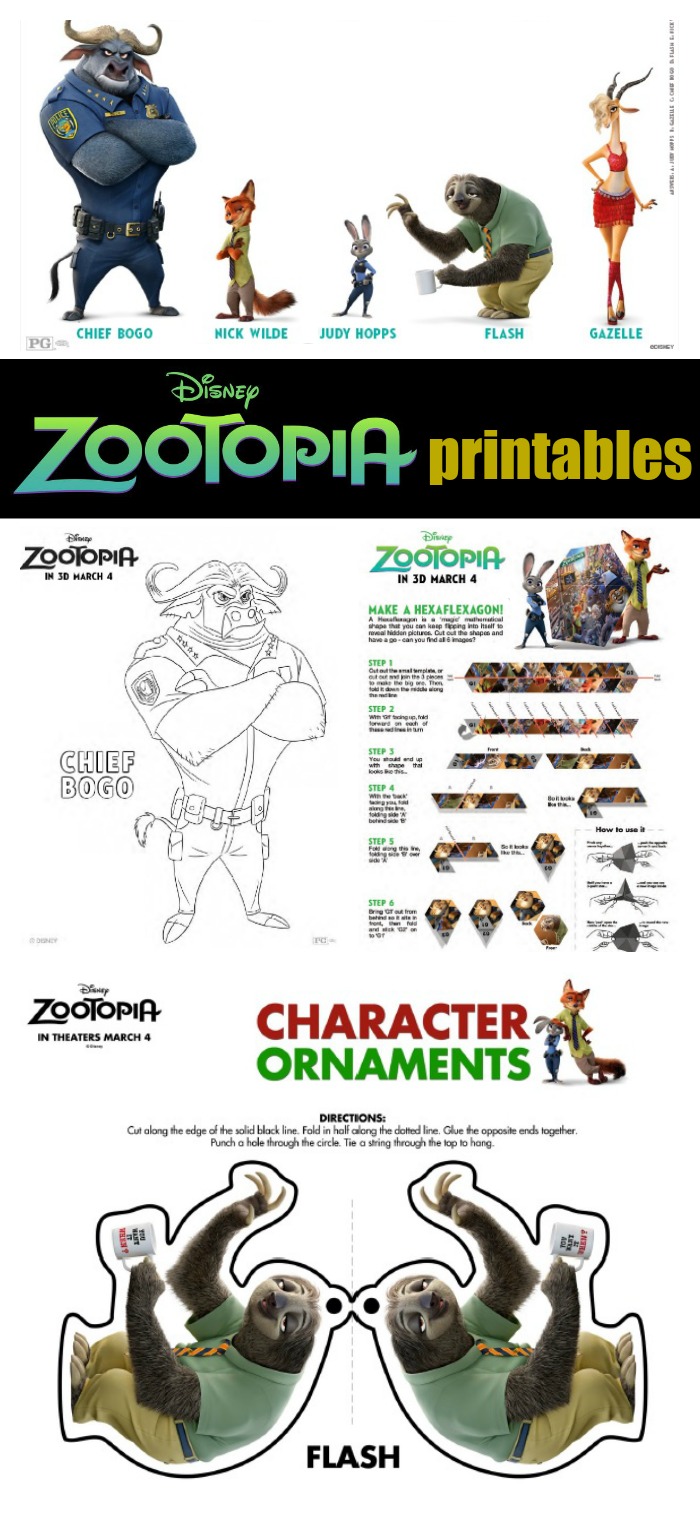 Click on the following links to download the printable PDF files.
Want to learn how to draw some of the characters from the movie?
Watch this video to learn how to draw Judy Hopps.
And this one to learn how to draw Flash