If you love art, but are on a tight budget, plan day trips to see art in Kentucky for free including museums, murals street art, and more.
You can support the artists who create this amazing art by sharing their work and leaving donations whenever you can. Don't forget to tag them on social media so they can see who has visited their art.
Art comes in many forms, including murals, sculptures, art on display in museums, and commissioned pieces found in various forms around the state. We will continue adding to the list as we come across more beautiful works on our travels.
Art in Kentucky
21C Museum Hotel, Louisville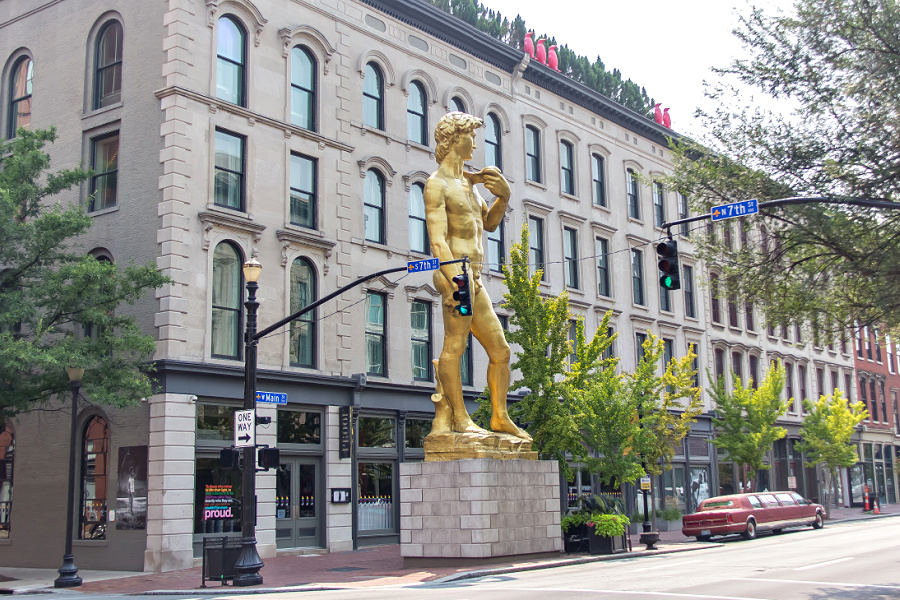 I'm dreaming about booking a kid-free night or two to stay at the 21C Museum Hotel in Louisville, Kentucky. For now, though, I'll just enjoy the contemporary art that you can see both inside and outside. There are several galleries and walkways inside to see the amazing art. Some of it is interactive, so it's a great space to take kids. It is free to go inside and do a self-guided tour. You can view more photos on my Instagram page.
Painted horse statues in Kentucky
I am unsure just how many painted horse and foal statues there are right now. When I last checked there were supposedly 89 horses and 50 foals. They are all over Kentucky now. We've spotted about 20 or 30 to date in various locations. You can see the locations of 57 painted horses on the Brightside Foundation website.
The painted horse statue above is located by the Slugger Museum in Louisville. We've seen several others at the Outlet Shoppes of the Bluegrass, and as we've driven around Kentucky on day trips.
Murals street art Lexington KY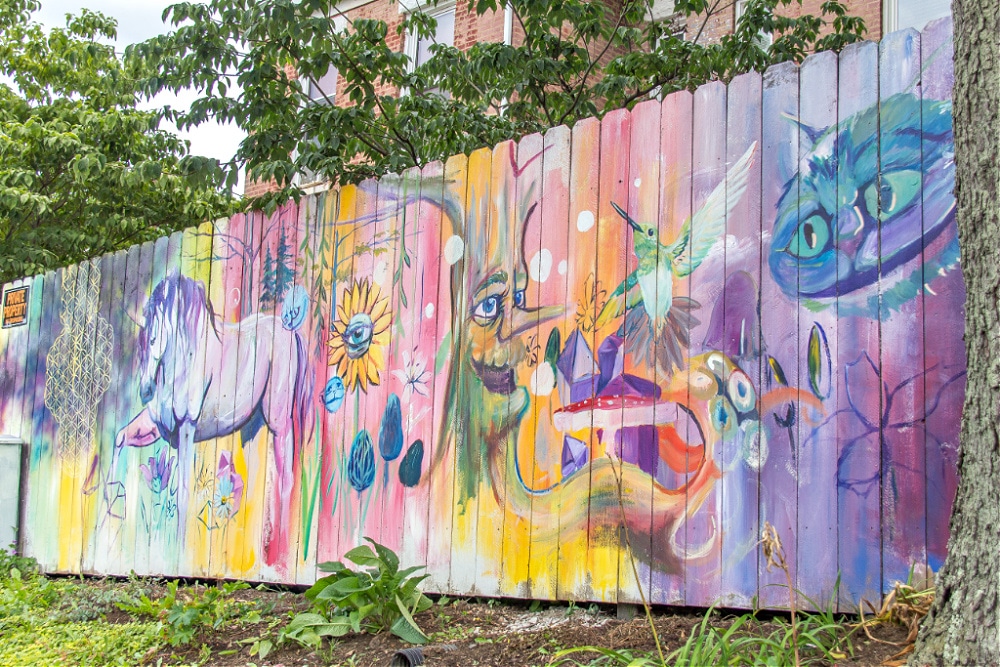 This beautiful mural is on the fence of a private residence on N. Limestone in Lexington, Kentucky. I've previously shared a list of N. Limestone murals street art that you can do a walking tour of.
Art in Paducah, Kentucky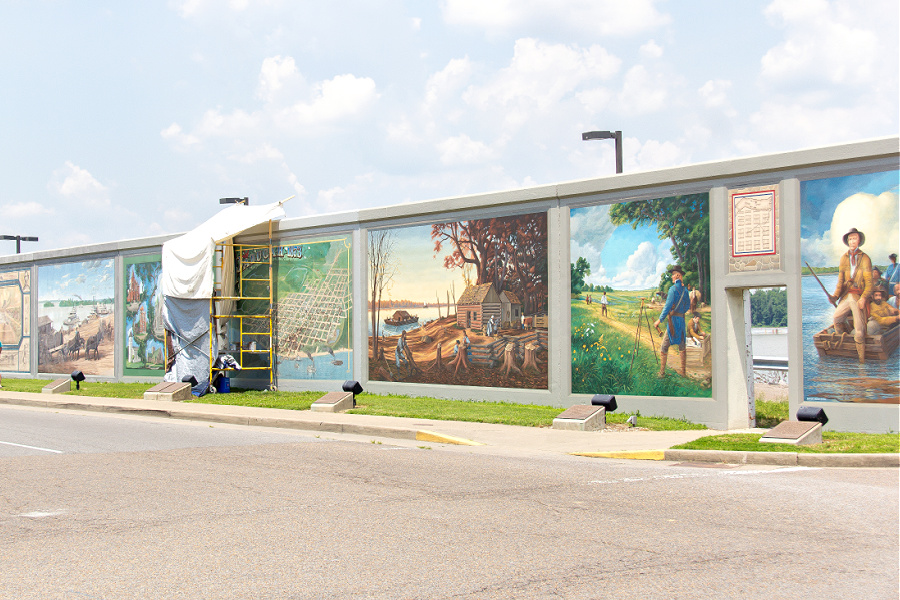 Mike and I recently spent a day in Paducah. You can wander along the 50+ wall-to-wall murals that stretch along the river. Visit the remaining art galleries in the arts district, and learn more about local artists at the Yeiser Art Center.
Josephine Sculpture Park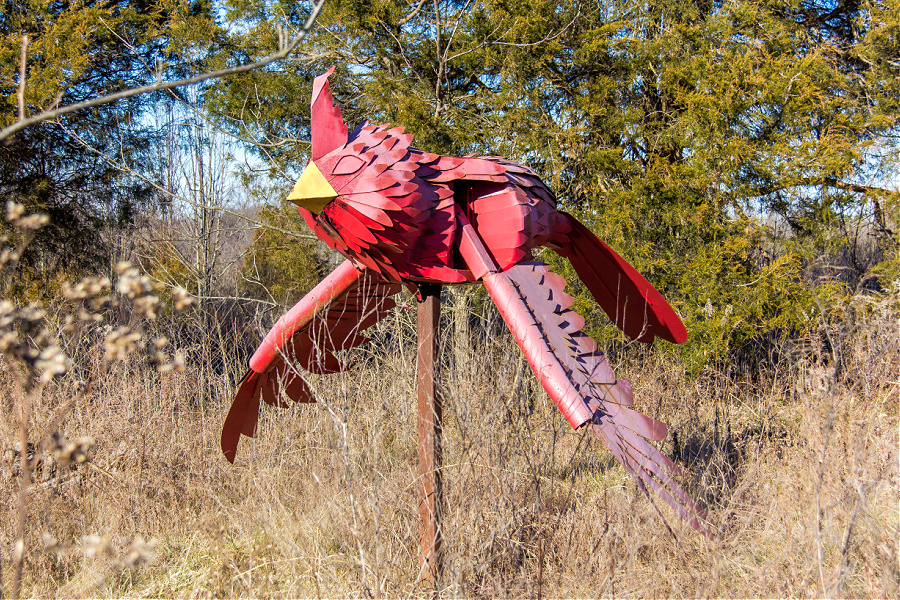 The Josephine Sculpture Park is open from dawn to dusk and has 30-acres of walking paths and sculptures to see. They also have fantastic events and you can take spray cans to add your mark to the GRAPHOLOGYHENGE. I have more photographs from our trip here on my Instagram.
Floodwall mural project in Maysville, Kentucky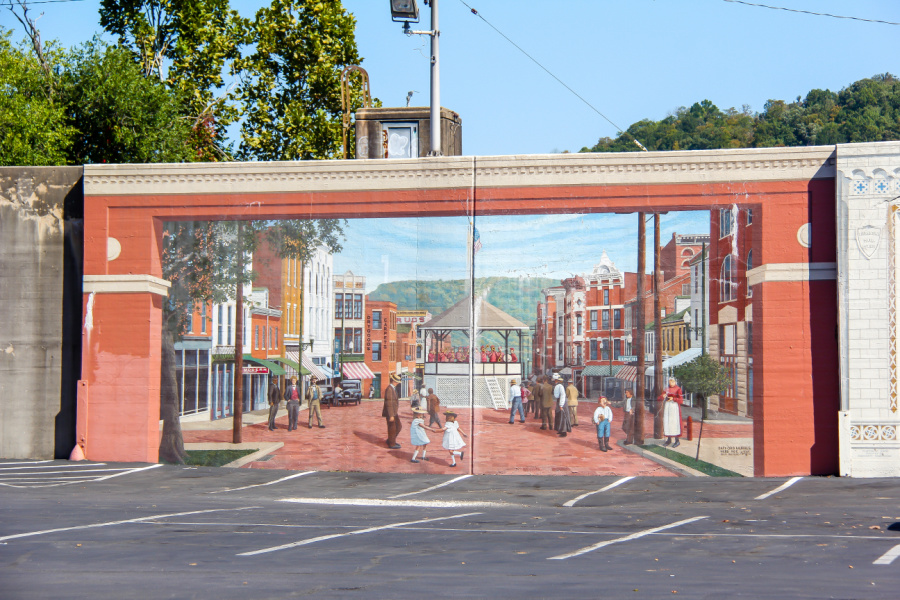 Similar to the wall-to-wall project in Paducah, Maysville also showcases its history with their floodwall murals. Under a bridge, you'll find handprints, amazing architecture, and many statues throughout the town too. This is one of our favorite small river towns. We spent an entire day exploring here and right across the bridge too.
Bernheim Forest arts in nature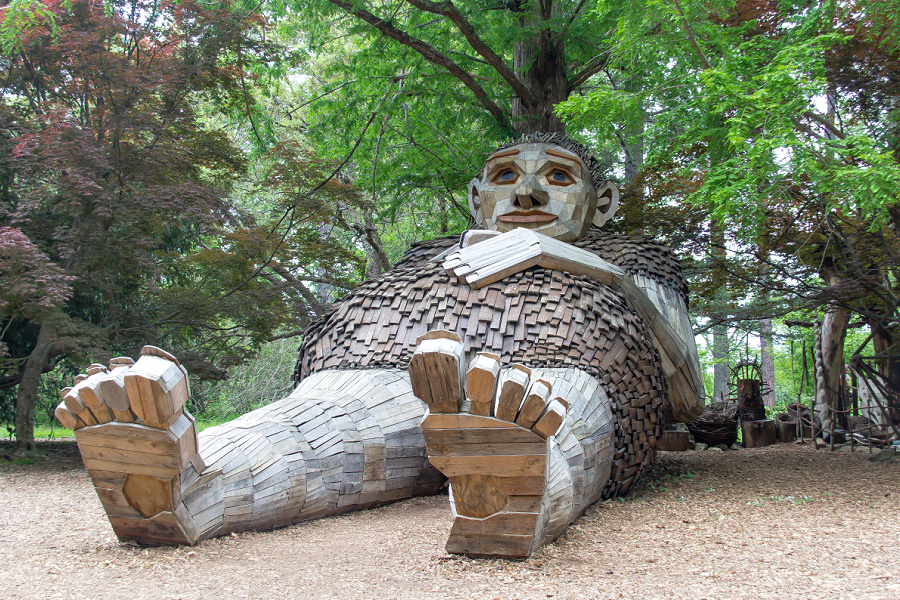 The arts in nature program at Bernheim Arboretum and Research Forest is well worth visiting. You'll find various sculptures by artists throughout the park along with the now popular Forest Giants. I've previously shared photographs of some of the sculptures including the giants at Bernheim Forest. We also took the kids there one summer to do outdoor landscape paintings in nature.
Please pin this post for later: