Yesterday I took the kids to the Automotive Museum, we had a stroll around Balboa Park and took the twins to the playground.  It was such beautiful weather and we had such a great day.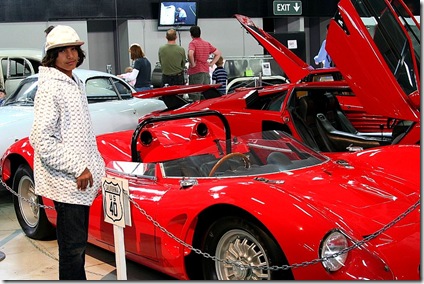 Jay with the new … and the old (a 1916 Harley Davidson)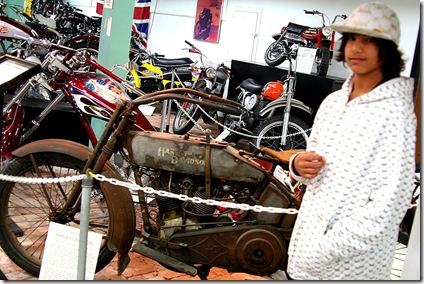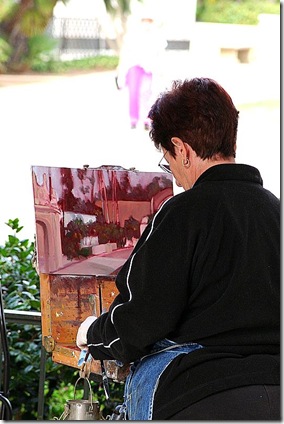 An artist panting the beautiful buildings in Balboa Park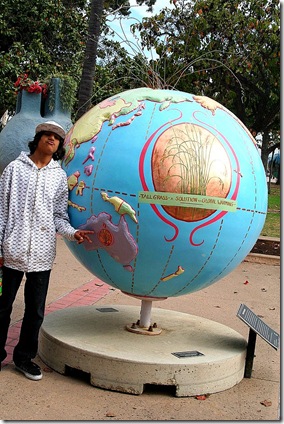 Cool Globes – bring awareness to Global Warming.  There are 40 of these positioned both inside and outside the San Diego Natural History Museum at Balboa Park.  They are totally 'cool'.  One that I loved was a knitted 'sweater' over a globe encouraging people to rug up instead of turning their heaters up.  They are on display until Nov 30th.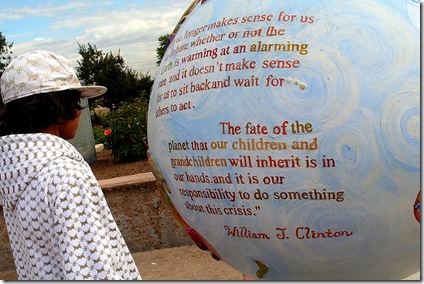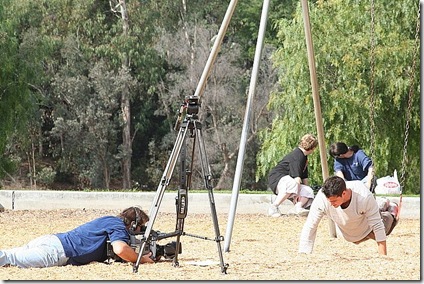 We watched a fitness video being filmed, I can only guess to encourage parents taking their children to playgrounds to exercise.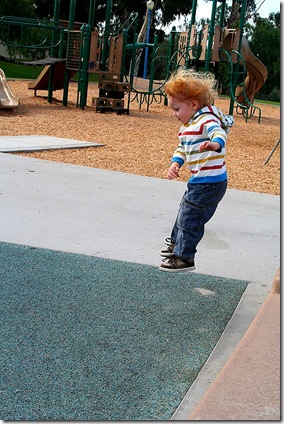 Flynn and Jay had a fantastic time jumping and Jay was a very patient pony.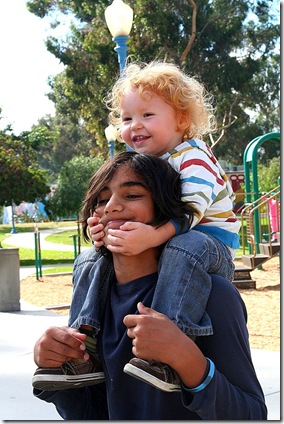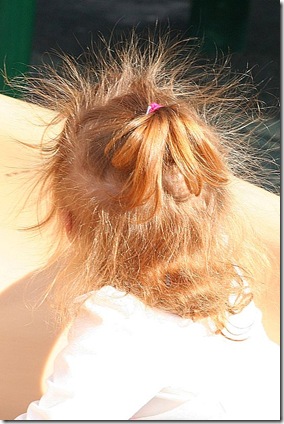 Static on the slide.