For Christmas this year I have decided to go handmade for the majority of our children's gifts.
One of the gifts the twins will be receiving is a set of handmade books.  They are 2 years old and love the alphabet, counting and colors.  They also love to read flick through the pages of books and point to all of the things they know and ask about the things that they don't.
I decided to make them a series of color books.
Here is the first one that I made today.  The blue book.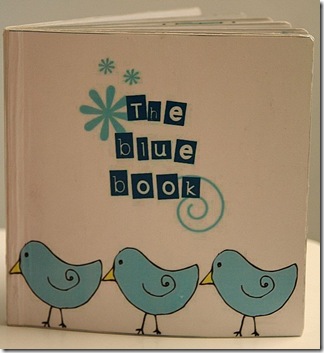 Inside pages: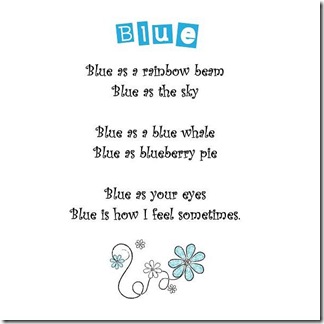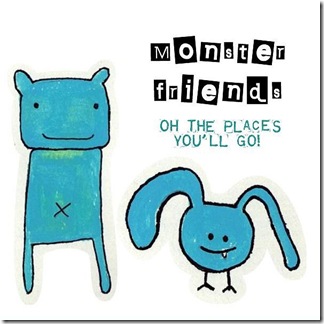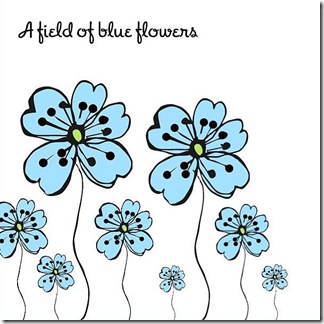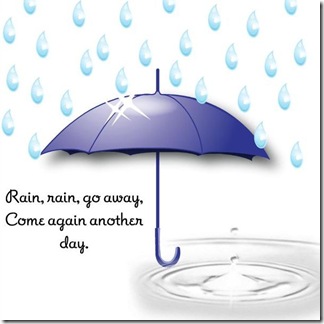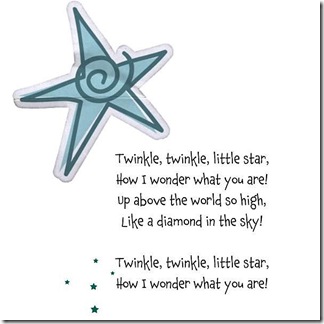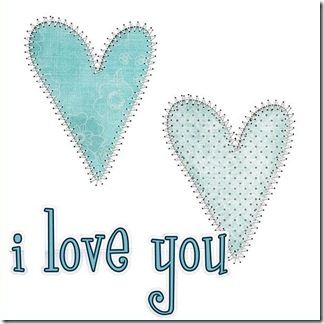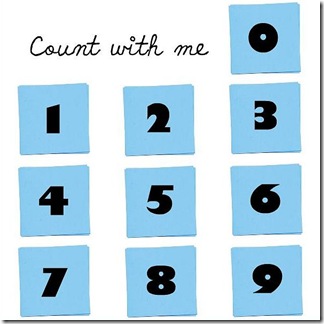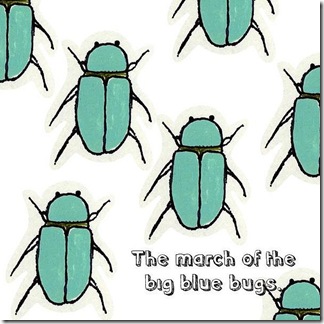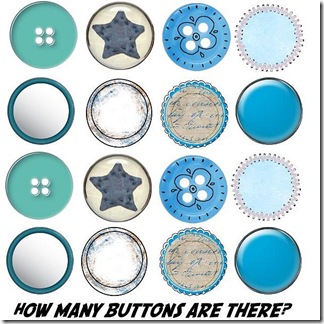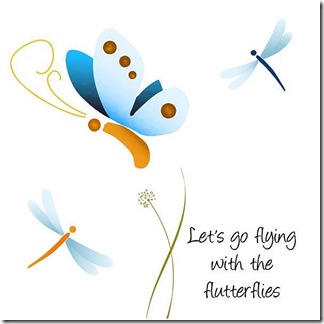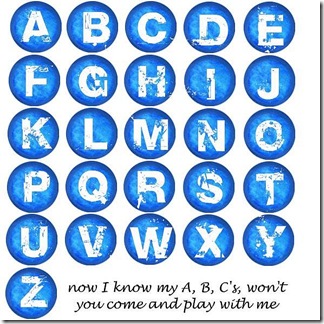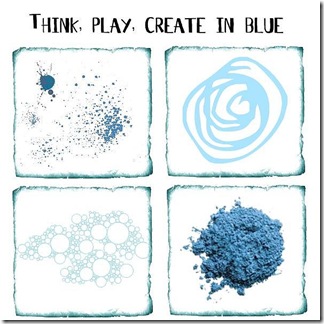 Back cover: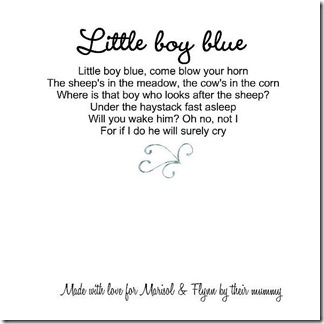 Oriental Trading sell packets of 6 7" cardboard 'Design Your Own Story Books' for $9.99
Each of the pages I designed for the book were created on Scrapblog.  Just remember when making the pages, if you use Scrapblog that the pages default to a rectangular shape.  Using the 'shape' category on your left hand menu draw a square on your layout.  When you have finished designing your page, export it as a jpeg to your computer.  I used Picnik to re-size the page to the exact size of the cardboard book.  (Scrapblog and Picnik are both free programs)
I used mod podge to attach each of the print-out pages to the cardboard pages in the book.  The front and back covers I put a layer of mod podge over the top too to protect the exterior of the book from scuffs and give it a shiny finish.  When gluing the pages inside the book leave about 2mm from the center, otherwise when the book opens and closes the inside section may begin to peel up.  Once the glue is dry, use a fine sheet of sandpaper and rub gently down the center divide of each page.  This will make the print-out pages blend in with the cardboard so it looks like you've printed directly onto the cardboard and not glued pages down.  Close the book and very gently rub the sandpaper over the ends of the pages too so that if you have cut your pages by hand (like me) you don't see the scissor marks or uneven edges.
View all the books in this series: Blue book – Red book -  Orange book -  Green book -  Brown book -  Pink book
Tip Junkie / Kireei / Crafts Cool /  The Crafty Crow /  Craft Gossip /  One Pretty Thing