Yesterday the kids and I took off bright and early (9:30 IS early alright).  We headed to the Reuben H. Fleet Science Center.  They have so many fantastic activities for the kids to do including a room called Kid City for little ones under 5.  We had a great time and even bumped into a couple of friends and their little ones too.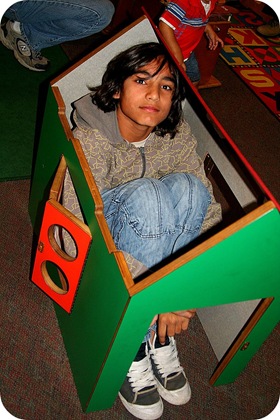 What do you mean I'm too big for this house?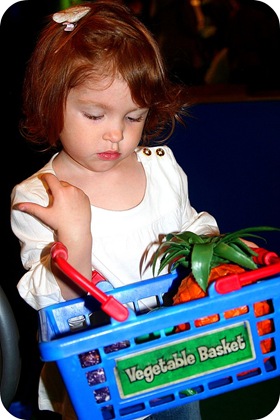 She'll be food shopping for me in no time.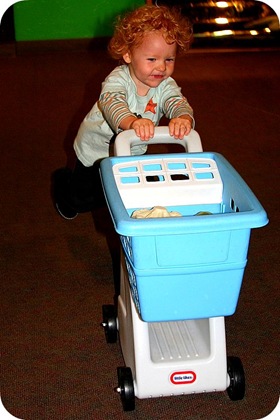 Him not so much.  He'll be the kid pushing his mates around the streets in the shopping cart and ploughing people down.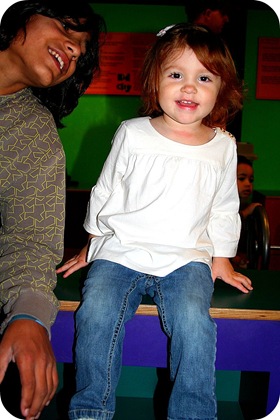 Just because this is so sweet.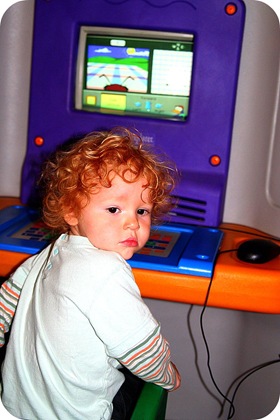 He may look like his daddy, but he takes after his mummy.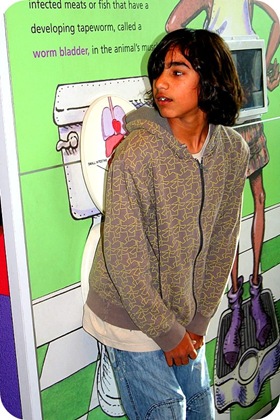 Jayden, the bathroom is around the corner and down the stairs.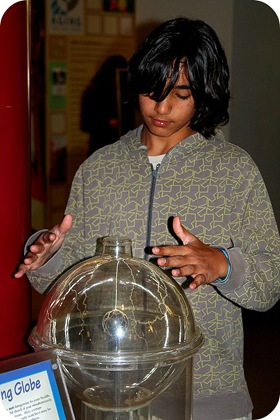 Jay had a great time checking out the different science exhibits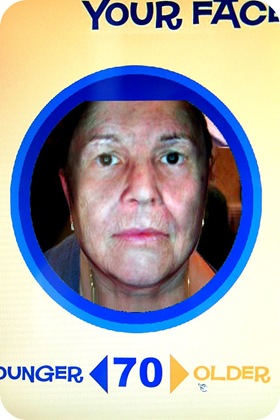 No, this is not what I look like without make-up … I don't think.  Apparently this is what I'll look like when I'm 70.  Mmmm.
**************************************
Afterward he had a wander around the Spanish Village Art Center.  It's so beautiful.  There are so many talented artists and such beautiful studios and galleries to see.