Everyone will love this easy baked beans with bacon recipe that is cooked in the oven and is perfect for your backyard barbecue or a potluck.
Potluck baked beans with bacon
We were recently invited to a backyard barbecue where meats were smoked to perfection, salads were amazing, and I tried cornbread casserole for the first time. We were asked to bring baked beans, so I set to work whipping up this quick and easy side dish to take.
Baked beans ingredients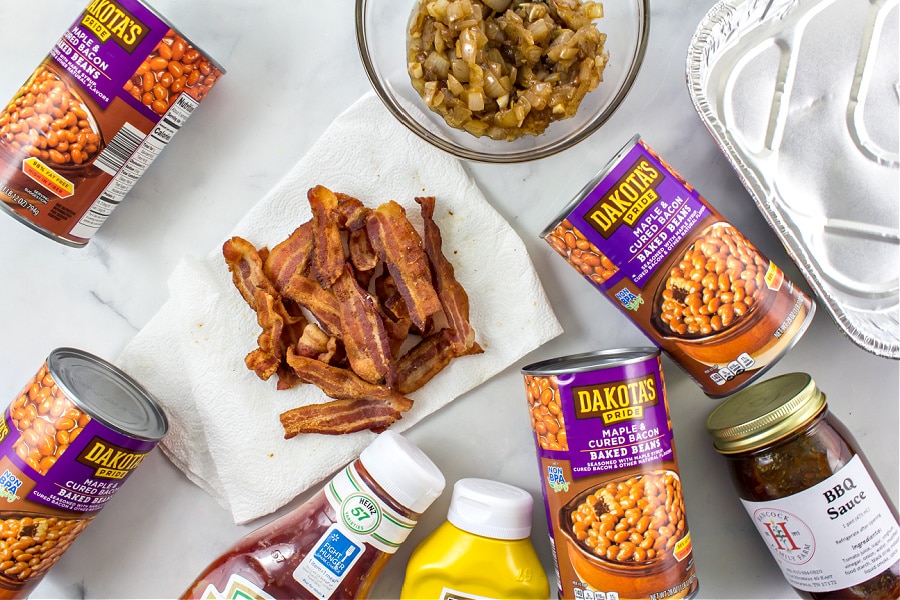 You will find the full recipe ingredients list in the recipe card below, but here's a quick summary for you:
Maple and cured bacon baked beans
Bacon
BBQ sauce
Ketchup
Mustard
Onion
Brown sugar
White vinegar
Lavender balsamic vinegar
I found the maple and cured bacon baked beans at Aldi and they are perfect for this recipe.
I would normally add molasses to baked beans, however, the BBQ sauce that I used already contained it. Make sure to check your BBQ sauce and your cans of beans for other ingredients you might normally add.
You can substitute lavender balsamic vinegar for your favorite balsamic. We purchase ours from a local lavender shop and use it in a lot of recipes.
How do you make baked beans with bacon in the oven?
This recipe is so quick and easy to put together. Just make sure you set aside at least an hour and a half for cooking it in the oven.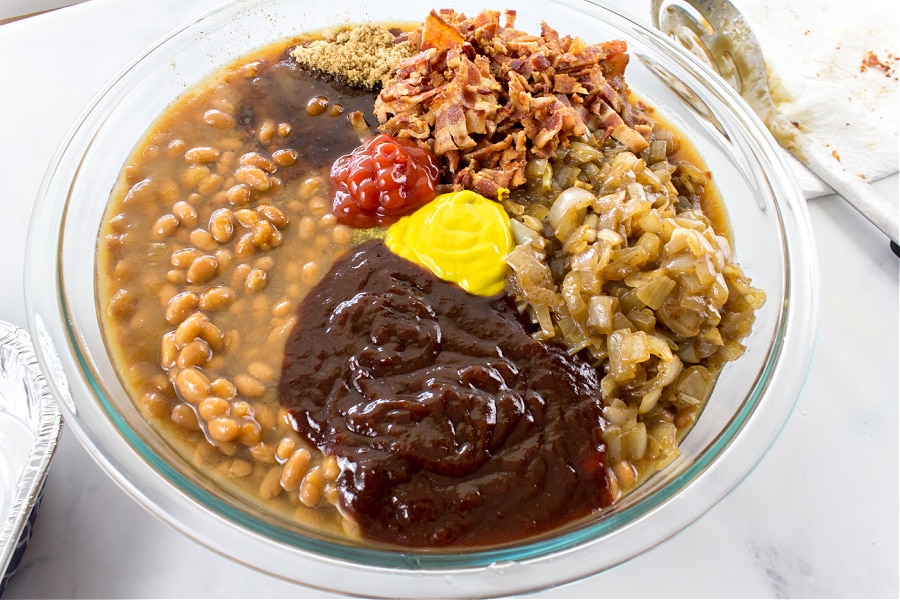 Tip: Don't discard the liquid from the beans, make sure you add that to the bowl too.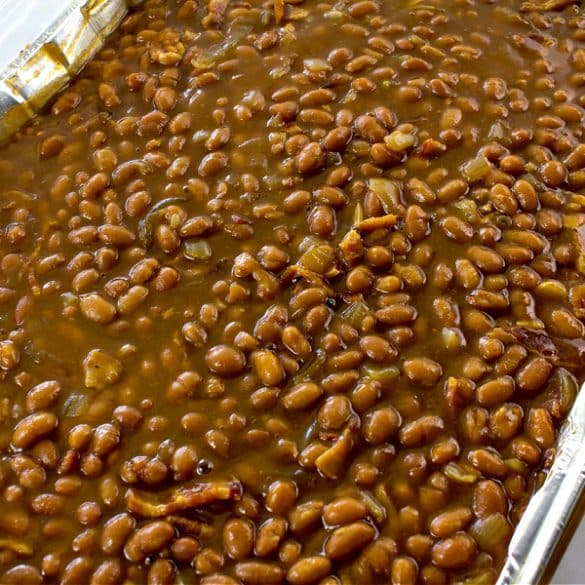 Ingredients
4 28oz cans of maple and cured bacon baked beans
8 rashers bacon
1 cup BBQ sauce
2 tbs ketchup
2 tbs mustard
1 sweet onion (diced)
1/4 cup brown sugar
2 tbs white vinegar
2 tbs lavender balsamic vinegar
Instructions
Heat the oven to 325F.
In a skillet cook the bacon, and then put it on paper towels to absorb any of the oil and fat.
Don't discard the bacon fat in the pan though. Add the lavender balsamic to deglaze the pan, and then toss in the diced onion. Cook until translucent. 
Once the bacon is cooled a little, chop it into small pieces. 
In a large bowl, combine all of the ingredients and stir until combined.
Pour into a baking dish (or a foil dish for a potluck), cover with aluminum foil, and bake in the oven for at least 1.5 hours.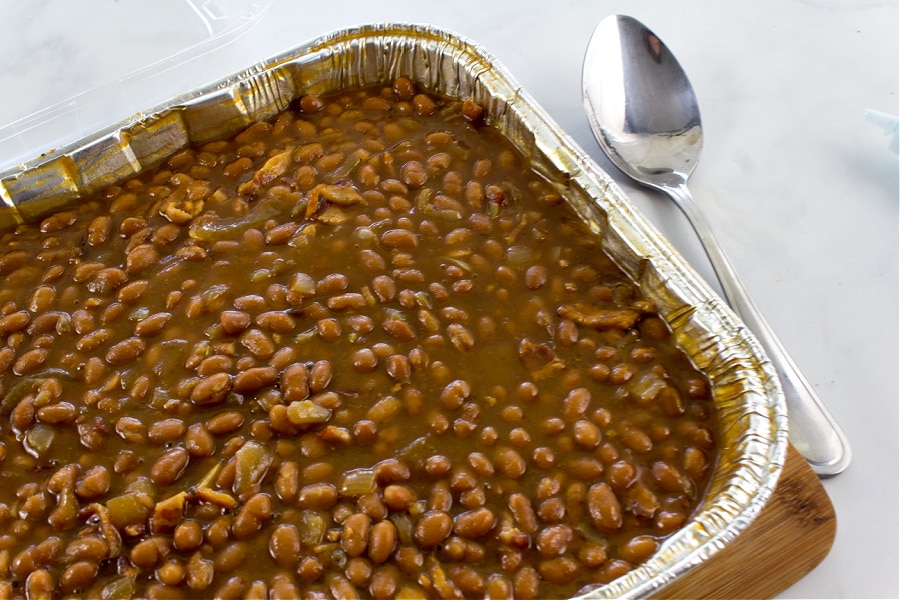 Please don't transport your beans just in the foil container as the container will bend. We put ours on a cutting board to take it in the car.
More BBQ side dishes
Are you looking for more delicious side dishes for your next backyard BBQ? Take a look at these easy recipes:
Please pin this post for later