Do you need fun food for kids for beach theme parties this summer? We've got fun ocean snacks, under-the-sea party food ideas, and more!
Food for beach theme parties
Mermaid snack mix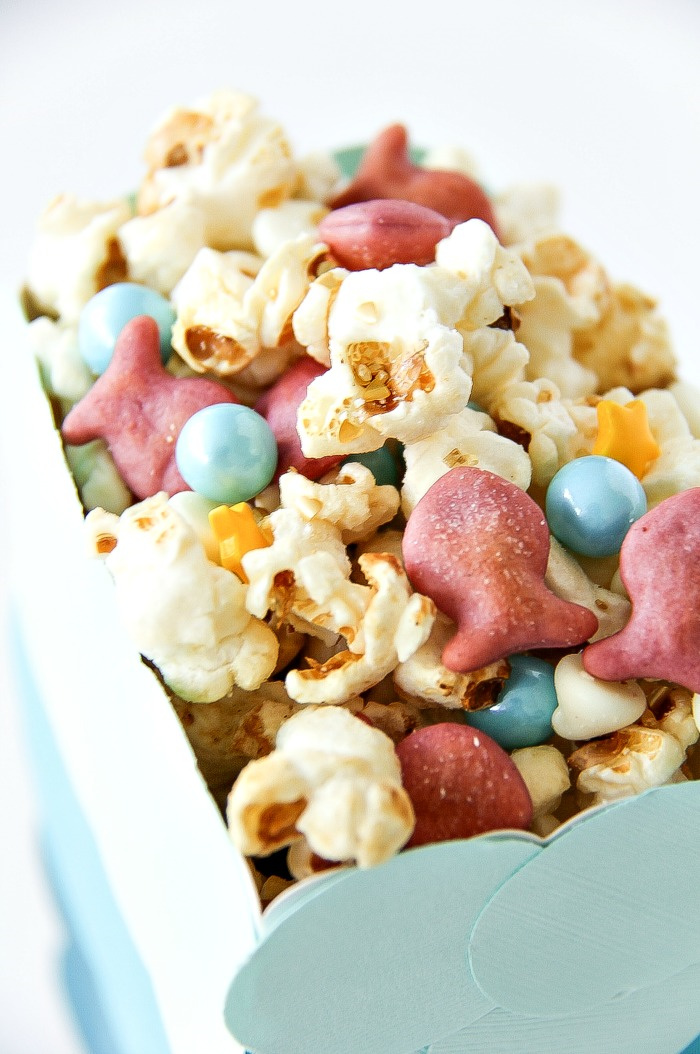 Craft an ombre mermaid snack tub and fill it with a yummy mermaid munch snack mix. This is perfect for summer parties or a mermaid movie night with the kids.
Halos mandarin fish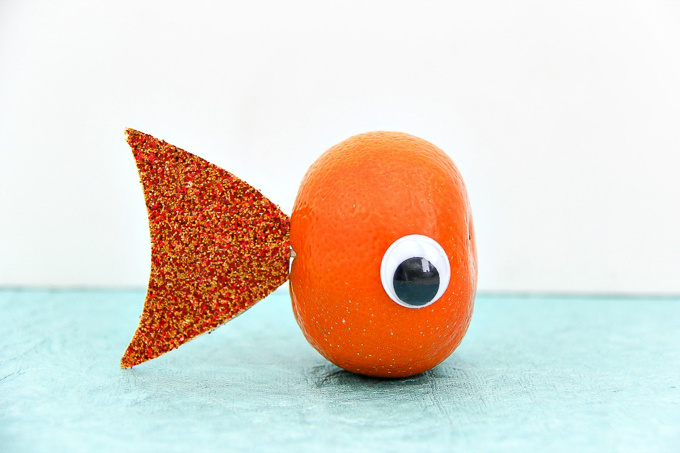 This mandarin fish is so cute! We also show you how to make a mandarin sailboat too. These are delicious healthy ocean snacks that are perfect for beach or under-the-sea-themed parties this summer.
Ocean mocktail float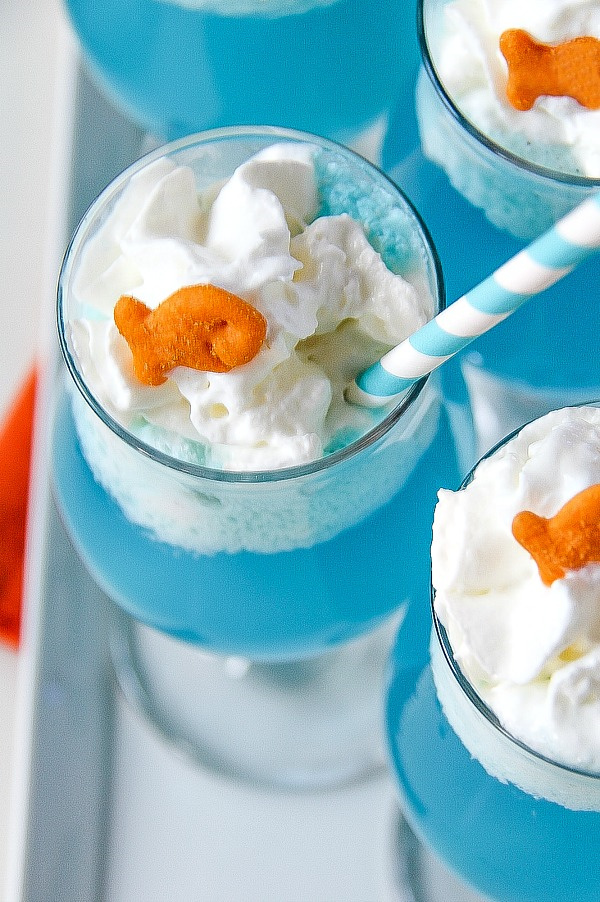 This non-alcoholic ocean mocktail float with a fish leaping out over the waves of ice cream is such a fun idea for summer celebrations. There's a delicious under-the-sea-themed snack mix that goes with it too.
Tip: Use Goldfish crackers of different colors to match your party theme.
Mermaid fairy bread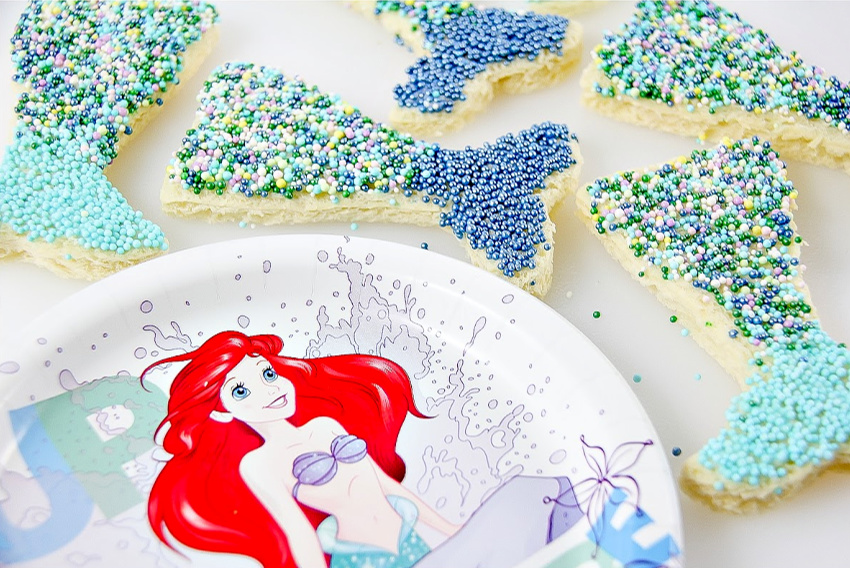 This Aussie loves making themed fairy bread for parties and this mermaid tail fairy bread is so easy to make and delicious. They are perfect for your summer beach party or under-the-sea party. Details to make our mermaid party treats are on Lady and the Blog.
Beach Jell-O treats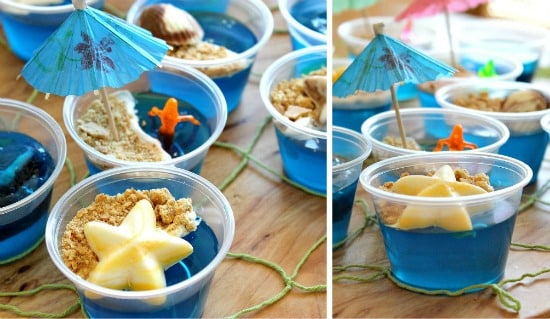 These fun beach-themed Jell-O cups are so much fun. I made these for the Storybook Summer series at Make and Takes. You need to make them for your under-the-sea and beach parties this summer.
Under-the-sea party food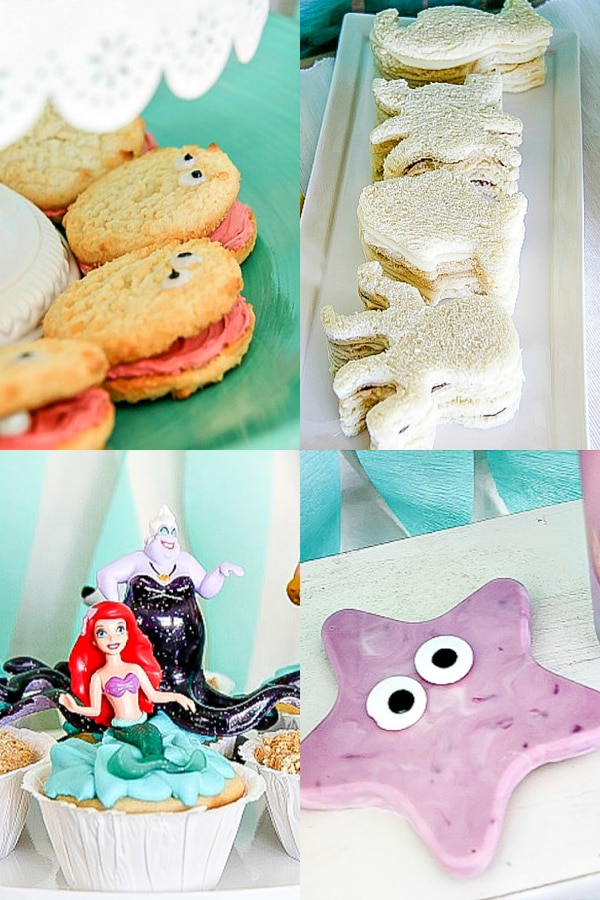 These fun under-the-sea part food ideas might have been made for a Little Mermaid party, but they are perfect for any beach party too. Use candy molds to make all kinds of ocean creatures to put on top of the cupcakes instead of the toys.
Seahorse cake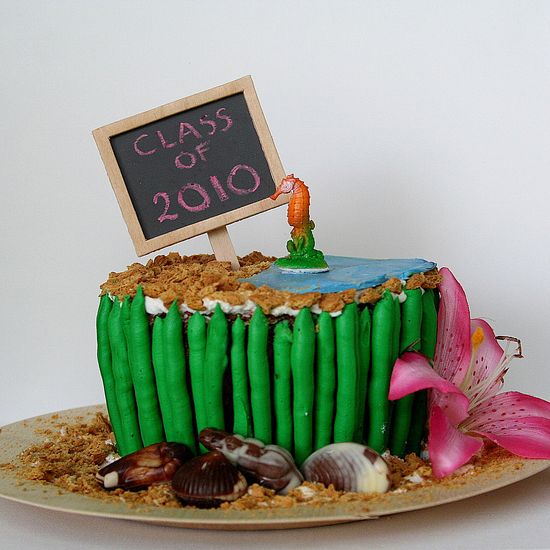 I made this fun beach themed seahorse cake for a graduation party when the twins' were in preschool. It is so easy to make and perfect for your next under-the-sea party.
Easy fish treat cups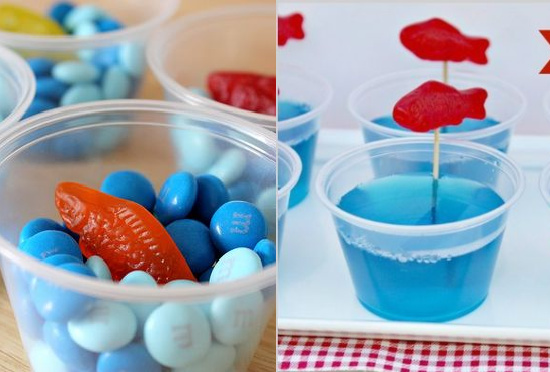 These two fish treat cups are the easiest party treat you can make for your under-the-sea or beach-themed party this summer.
Penguin and starfish fun food for kids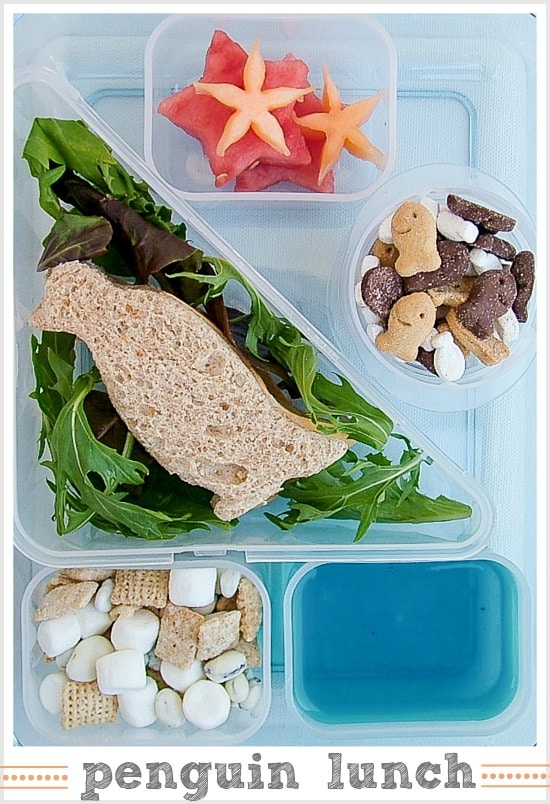 This may be a fun penguin-themed lunch for kids to enjoy, but you can use these ideas for your beach party too. Cut out starfish fruit, make penguin sandwiches, and we've already shown you above how to top Jell-O cups.
More under the sea party ideas
If you are looking for fun craft and party ideas for your under-the-sea or beach-themed party, we've got those too!
Please pin this post for later