Traveling to Lake Cumberland in Kentucky? Spend a day out on the water with these tips of waterfalls to visit and where to rent boats.
Back in July, an opportunity to head out to Nashville was presented and I jumped at the chance. I'd never been, the kids were with their dad that week for summer break, and it was a much needed five days away.
On one of the days, we ventured into Kentucky to spend the day at the very beautiful Lake Cumberland. It was only a little over 2 hours by car to get to Grider Hill Marina where we had a deck boat waiting for us. We grabbed a map of the area, had a cooler of drinks, swimsuits on, and headed for 76 Falls.
Grider Hill Dock and 76 Falls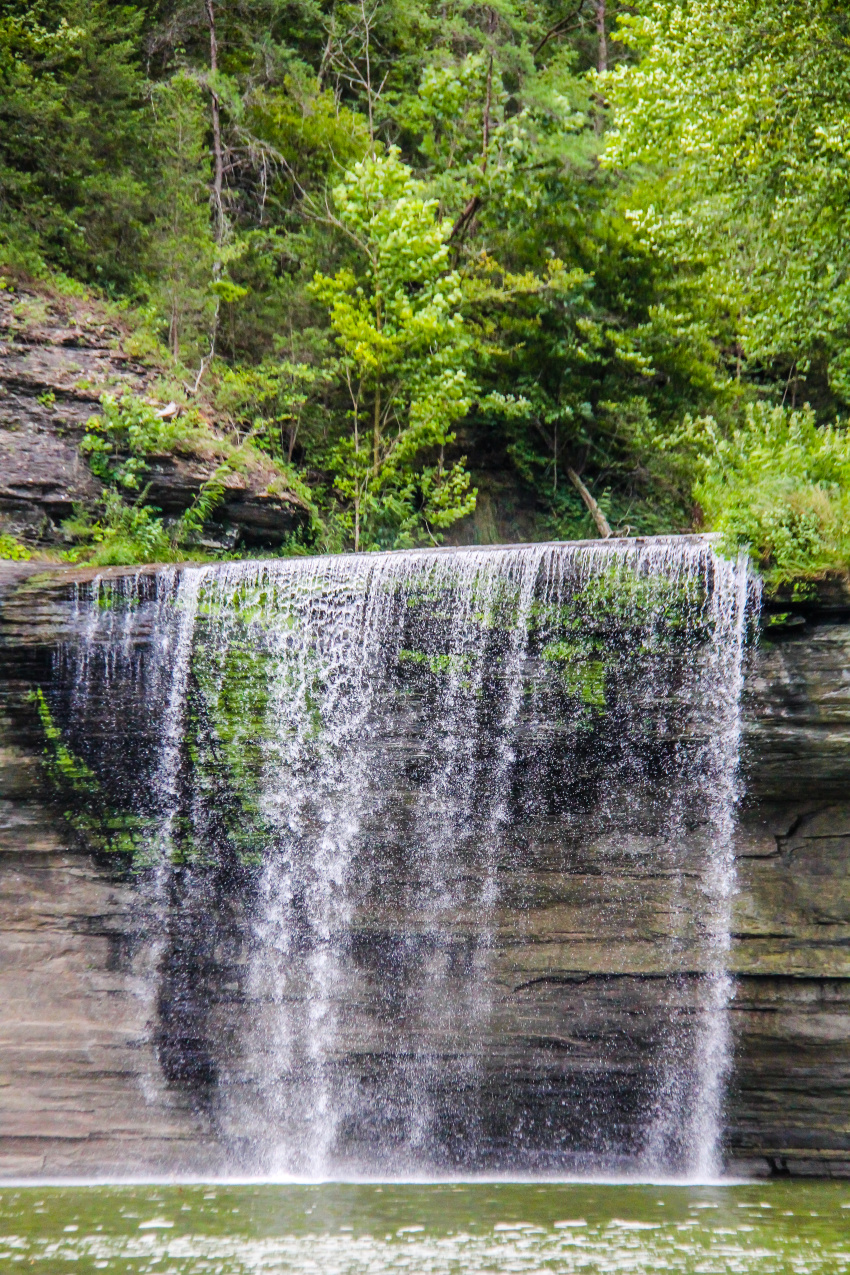 The marina itself is in a beautiful area. They have a lodge right there, or you can rent a houseboat. I'm adding the houseboat to my must-do list the next time I go.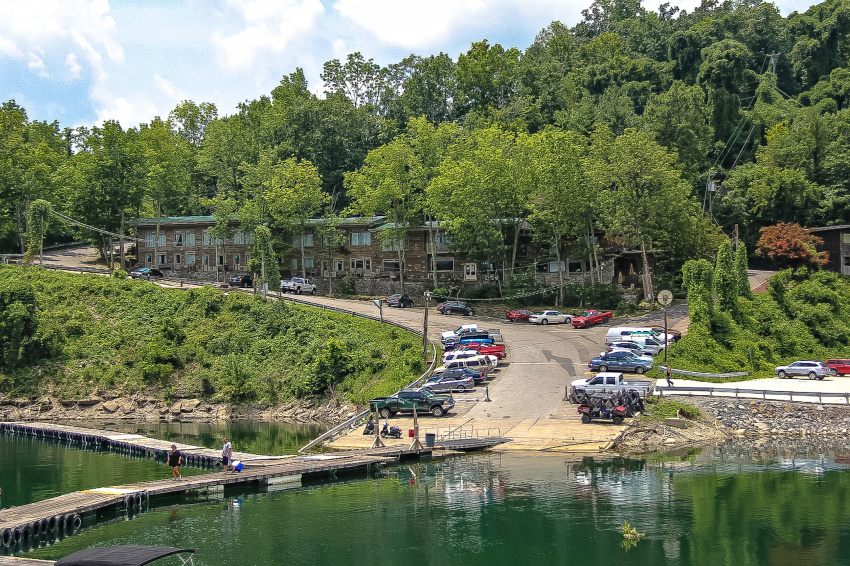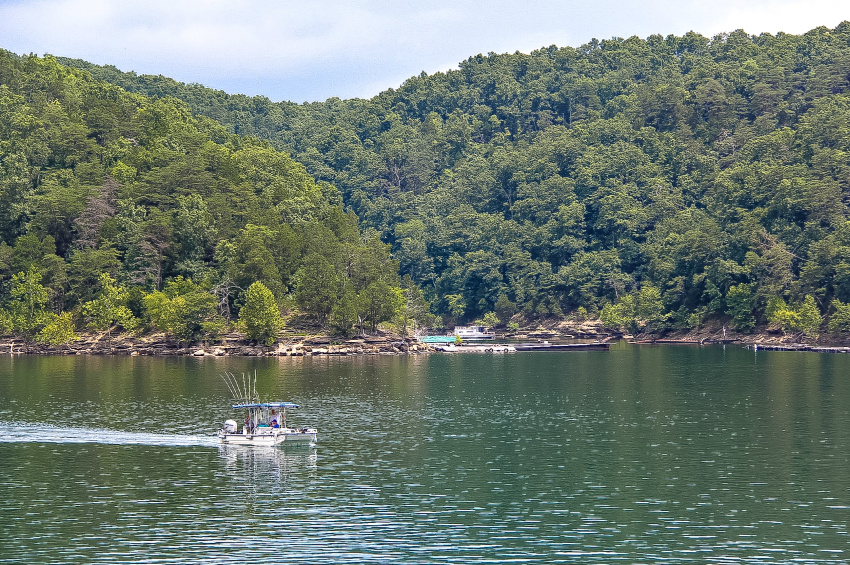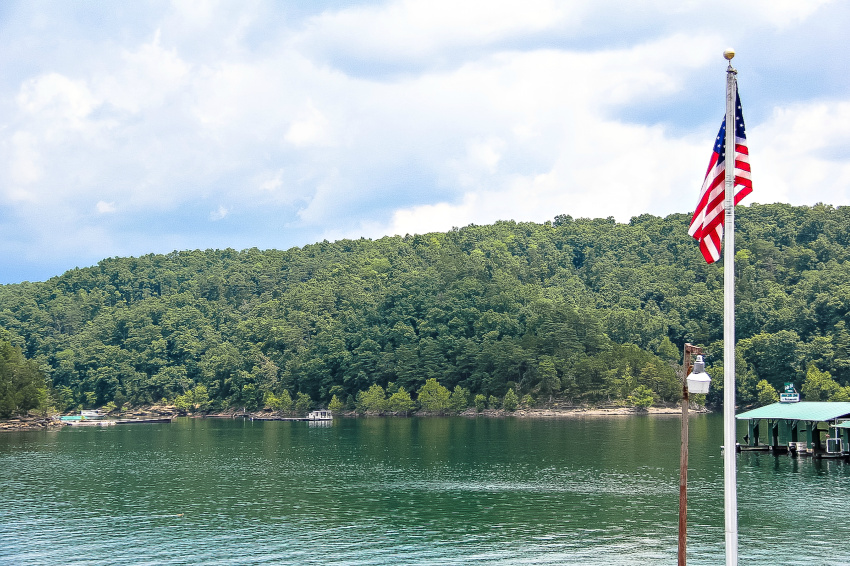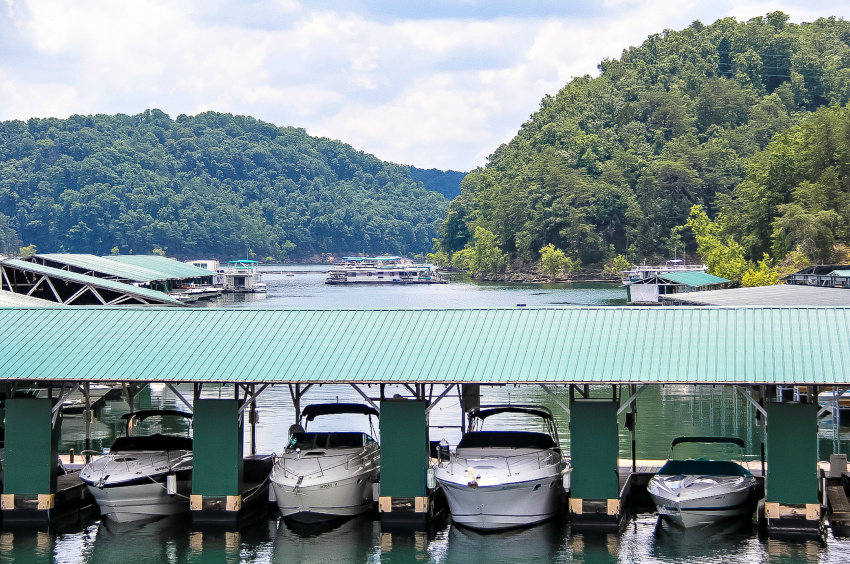 It was absolutely beautiful on the boat heading out there. We were worried that it was going to rain, but we only got a little sprinkle, and then it passed over us quickly and the sun was shining again.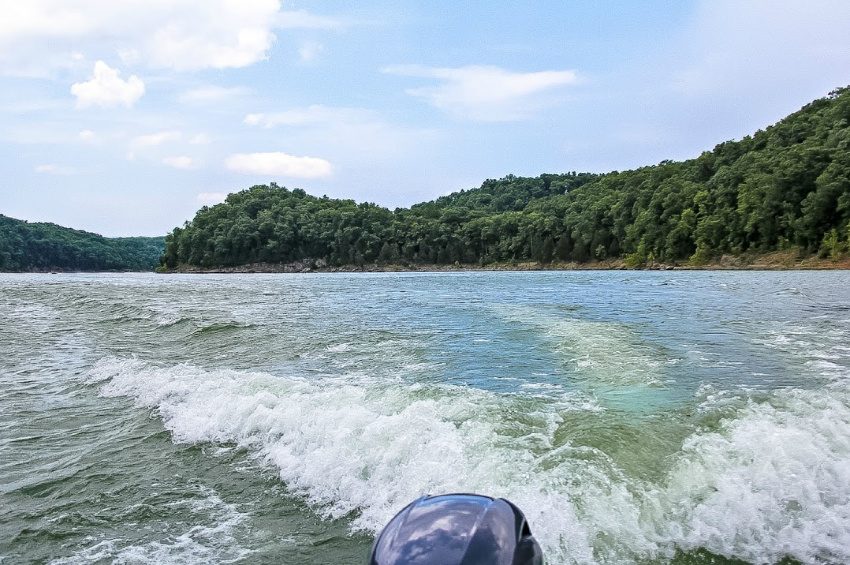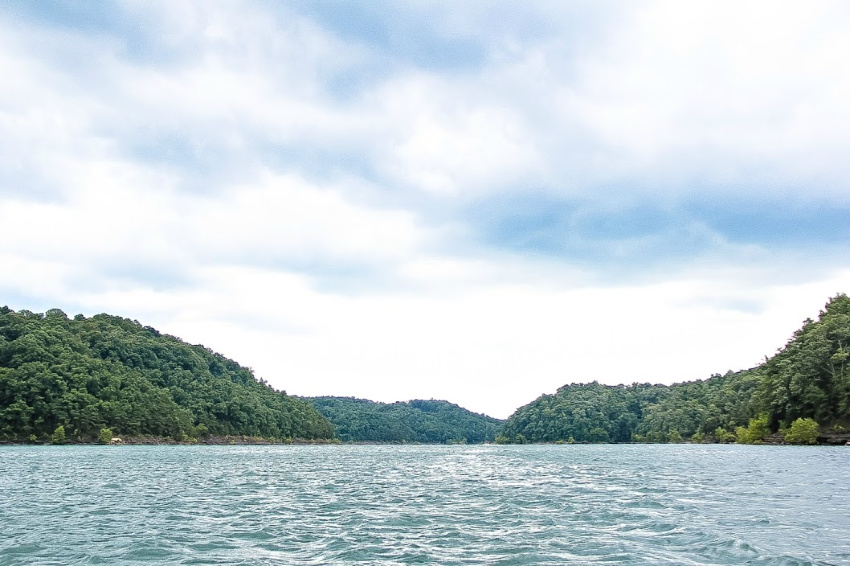 Coming from California, near the desert, I couldn't believe how green it was. Green, and more green, for miles and miles. Absolutely beautiful. I'm used to seeing a lot of dry mountains and desert areas so this was a real treat.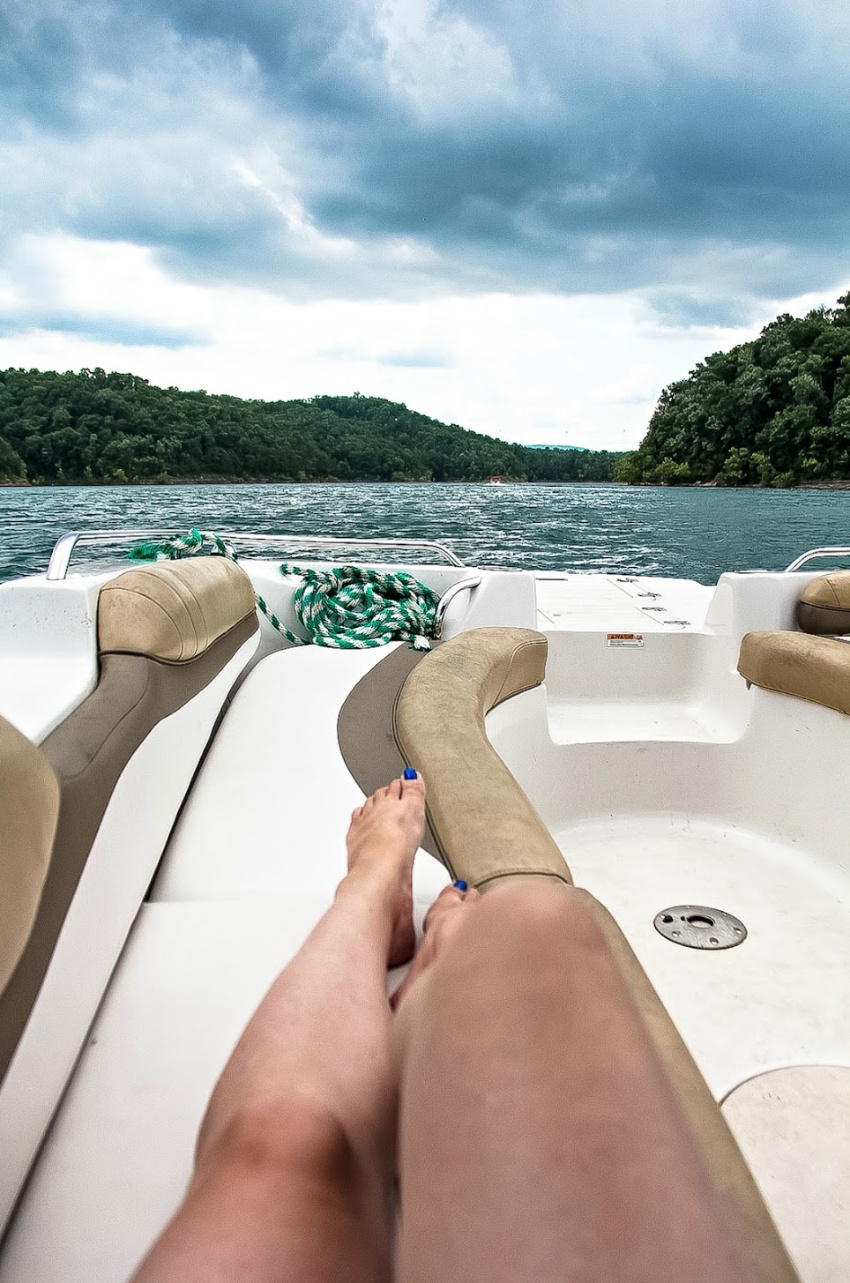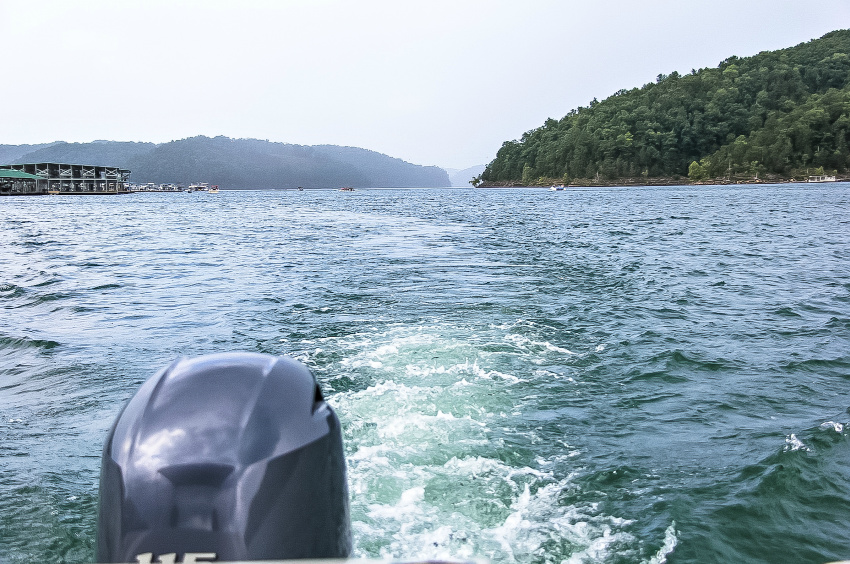 Thankfully, being a workday, 76 Falls wasn't too busy. There was one houseboat, a couple of smaller boats anchored, and a few people swimming when we arrived.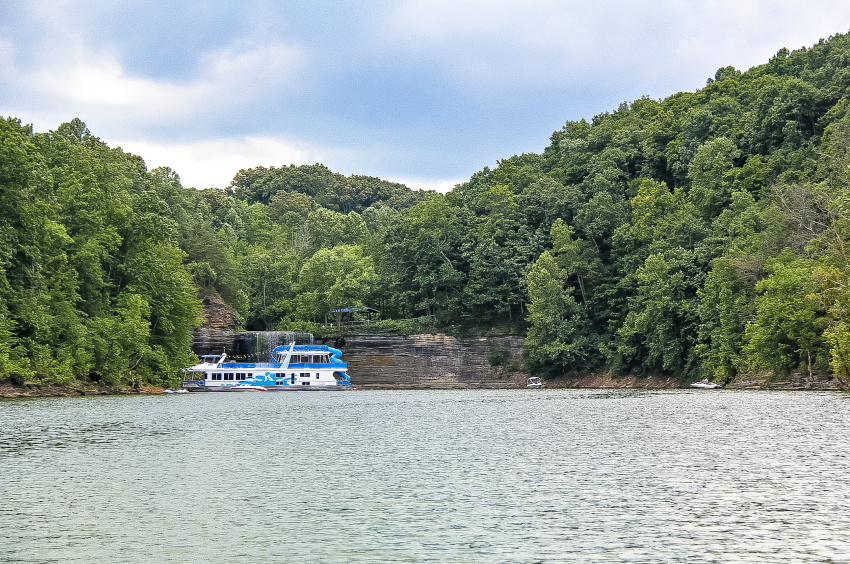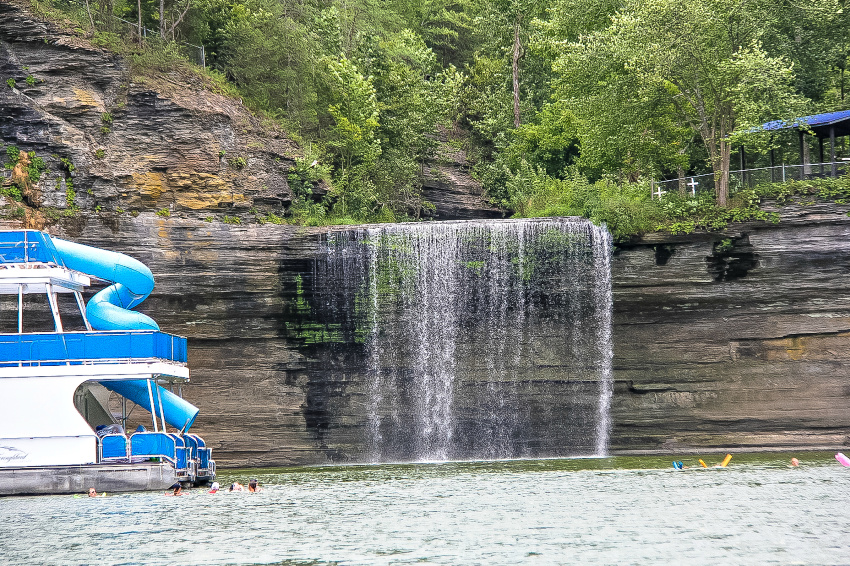 We immediately pulled into a quiet spot away from the falls, tied the boat up and jumped into the water. This in itself was big for me. I normally hate swimming, but I'm on a kick to conquer my fears and start living life more. The water was amazing, not too cold, and not too warm.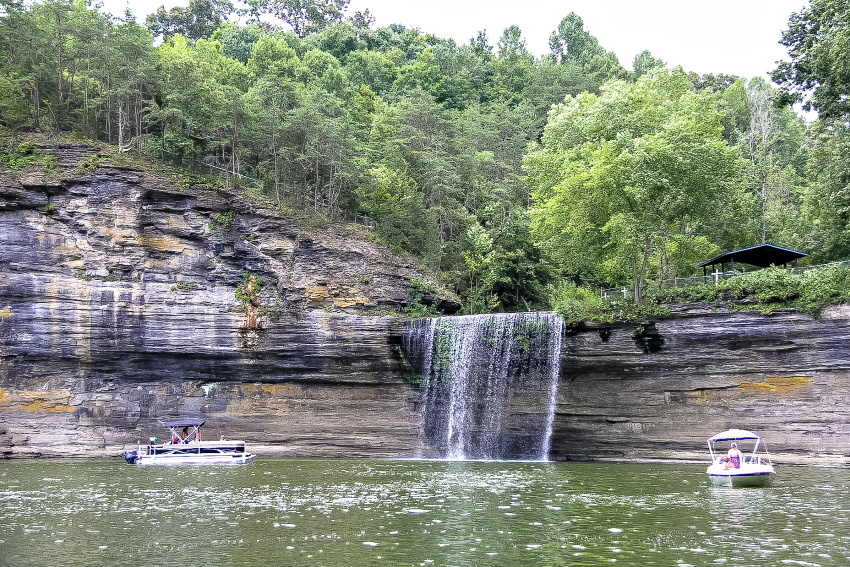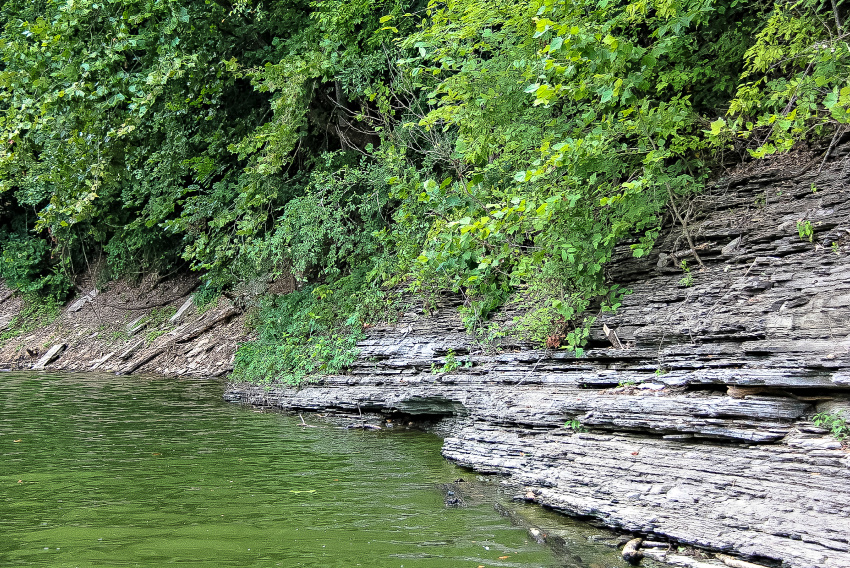 After swimming for what felt like an hour, we decided to take a little break, soak in the sunshine, and have a drink on the boat. This little guy decided to join us.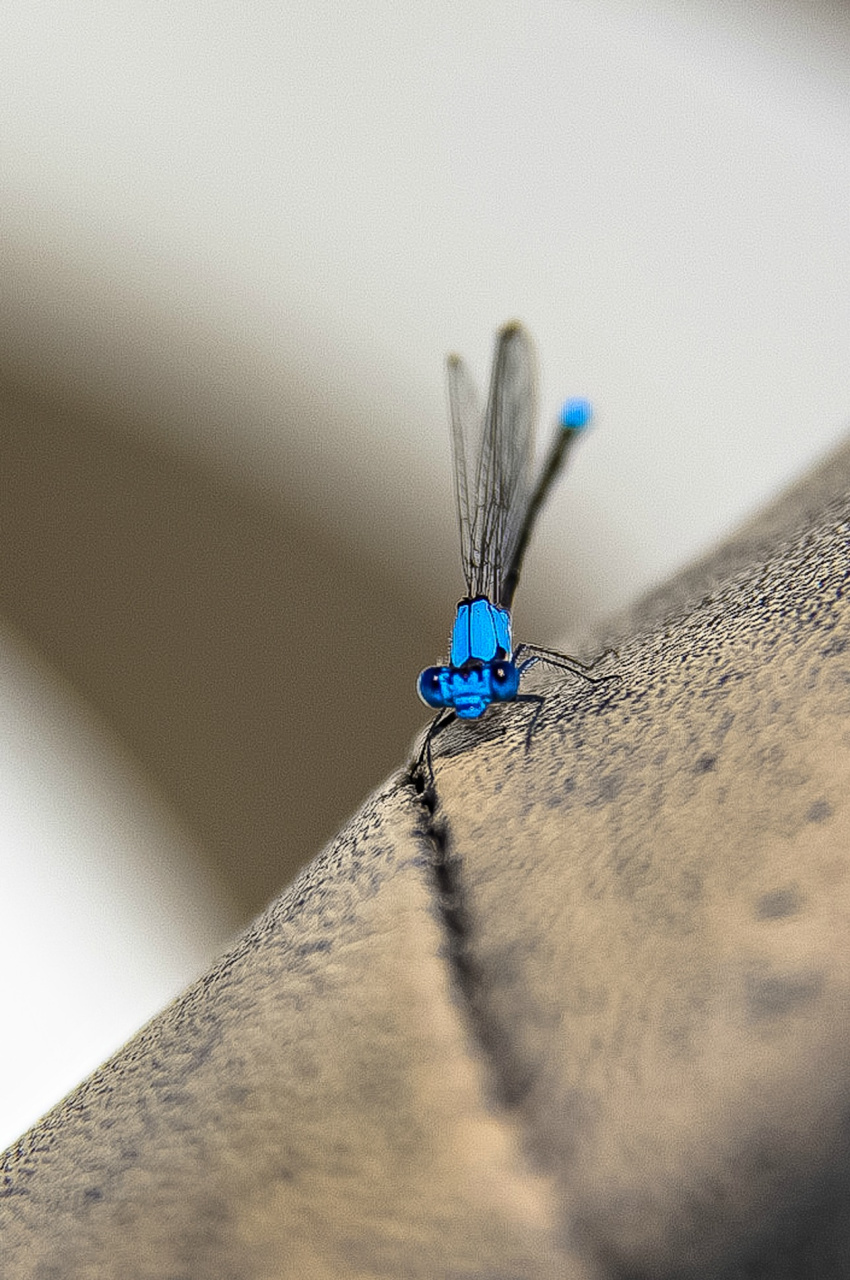 And when we looked over to where we had tied the boat up, we saw this.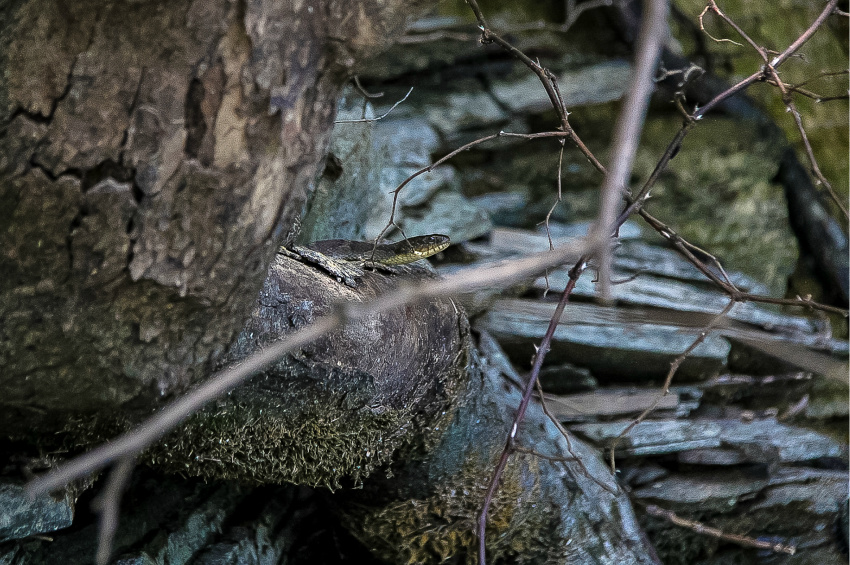 Yes, a snake. He wasn't very big, but big enough. We pulled the boat a little closer. He watched us for a minute, and then decided to dive into the water.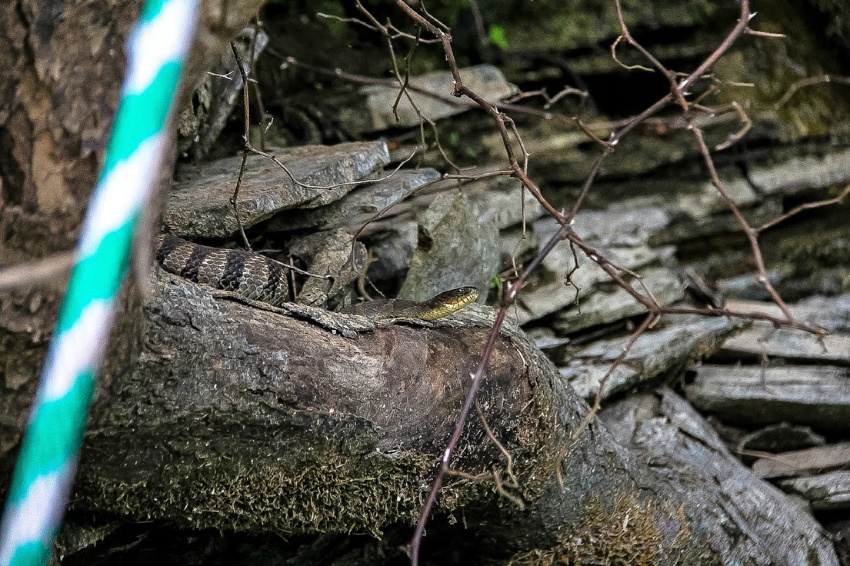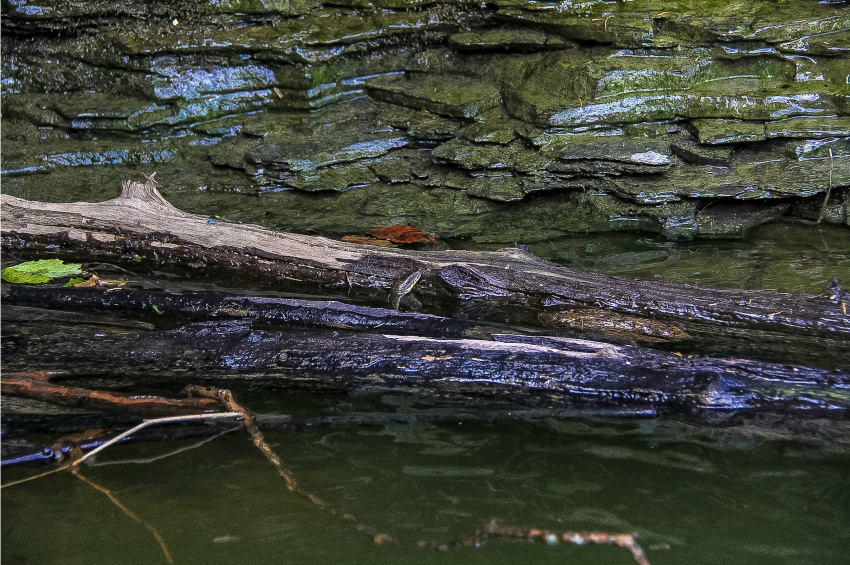 We untied the boat, and headed closer to the waterfall, where I jumped back into the water and fulfilled a dream of swimming behind a waterfall. It wasn't until I got back into the boat that I remembered there was a snake in the water. Clearly I'd lost my mind that day.
We decided to head out to explore the lake a little more and pulled up to a small deserted island where we jumped out and swam again. We stopped to sit at the water's edge and could feel tiny little fish nipping at our legs, so decided we should take off again to explore some more before we had to return the boat.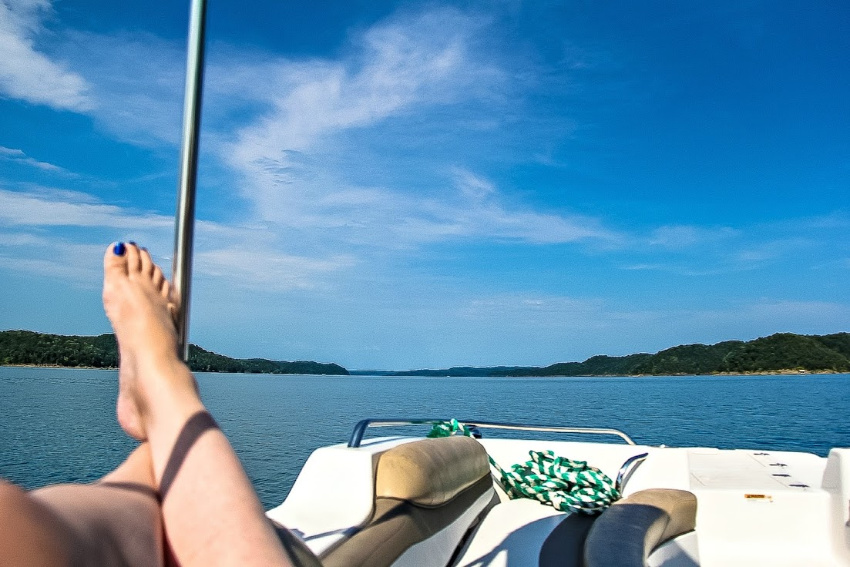 Cumberland Falls State Resort Park
Once we'd returned the boat, we jumped into the car and drove to Cumberland Falls State Resort Park. Just in time for a quick walk and to take in the falls before the sun started to set.
The short walk around the falls was absolutely beautiful, and as the sun started setting the fireflies came out for our walk back to the car.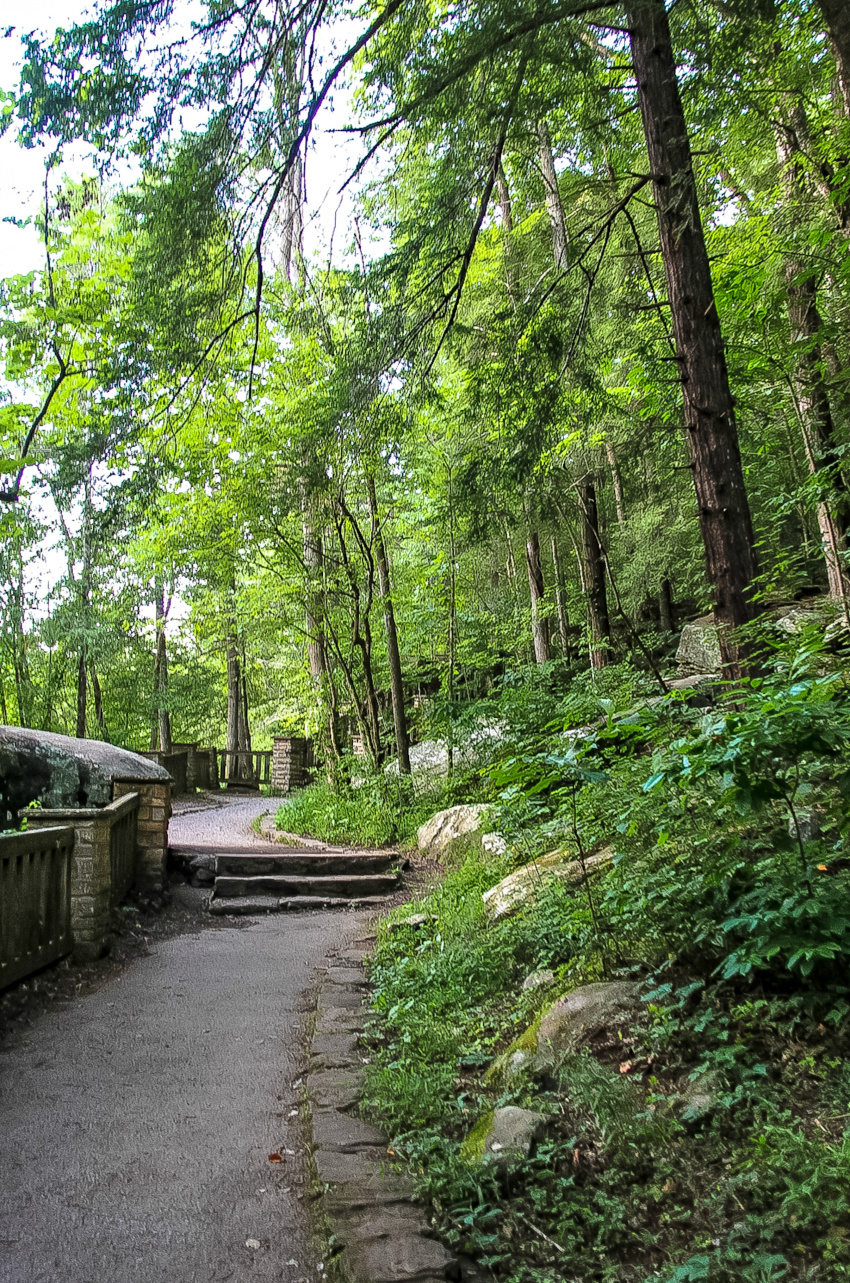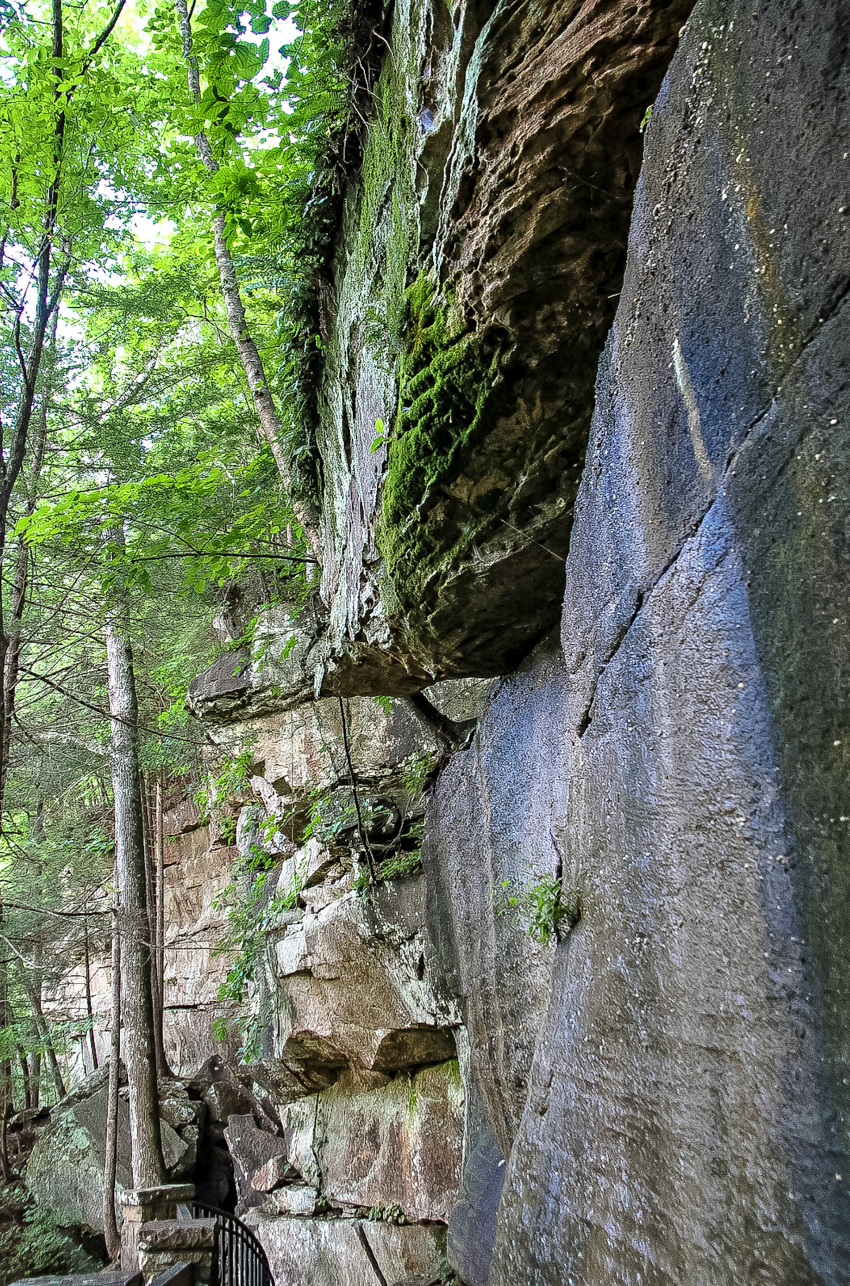 There are so many things to do at the park including the mining company, horseback riding, camping, and so much more. Unfortunately, we didn't have a lot of time there so just took a short walk, took in the beauty of the falls, watched the fireflies dancing between the trees, and watched the sunset to end our day.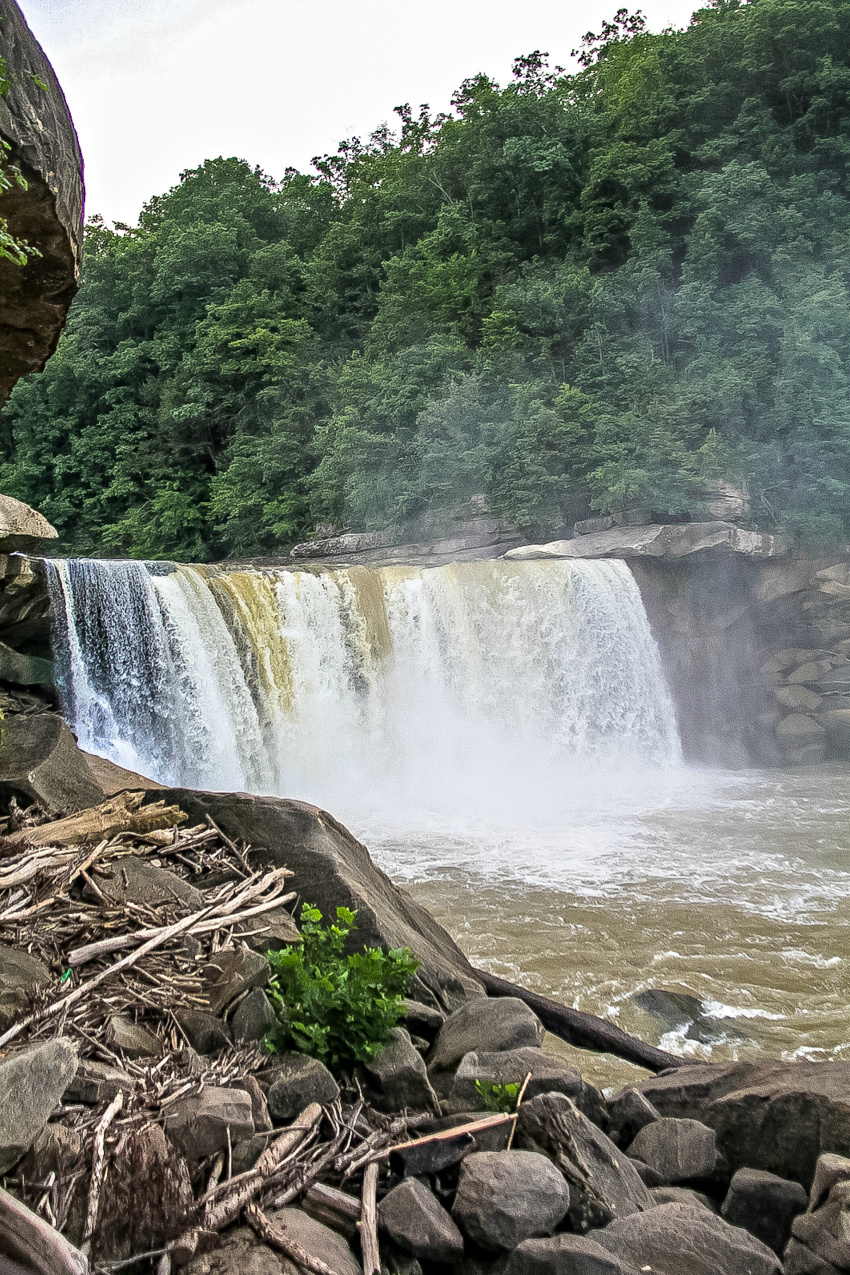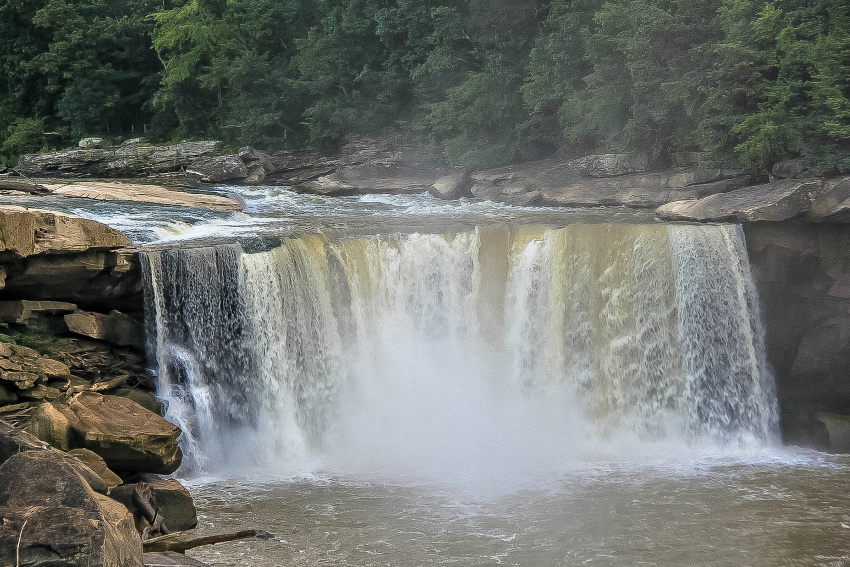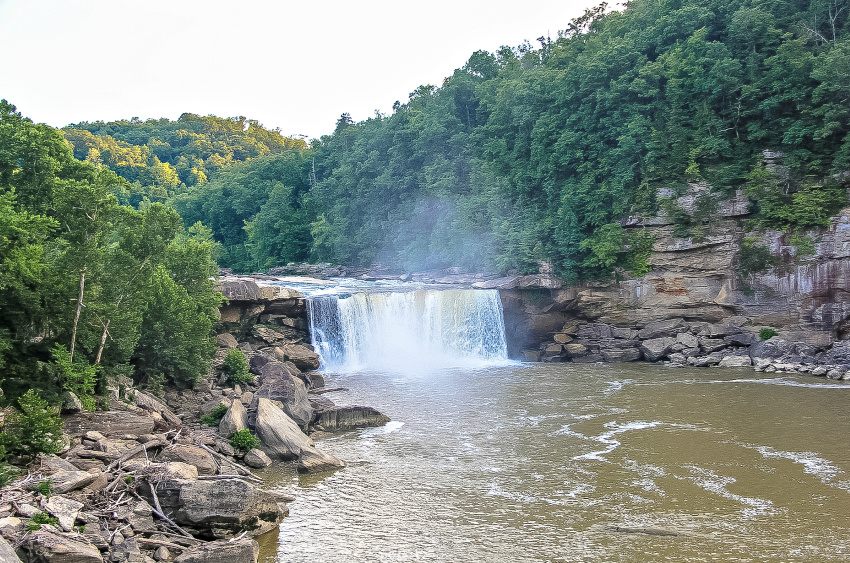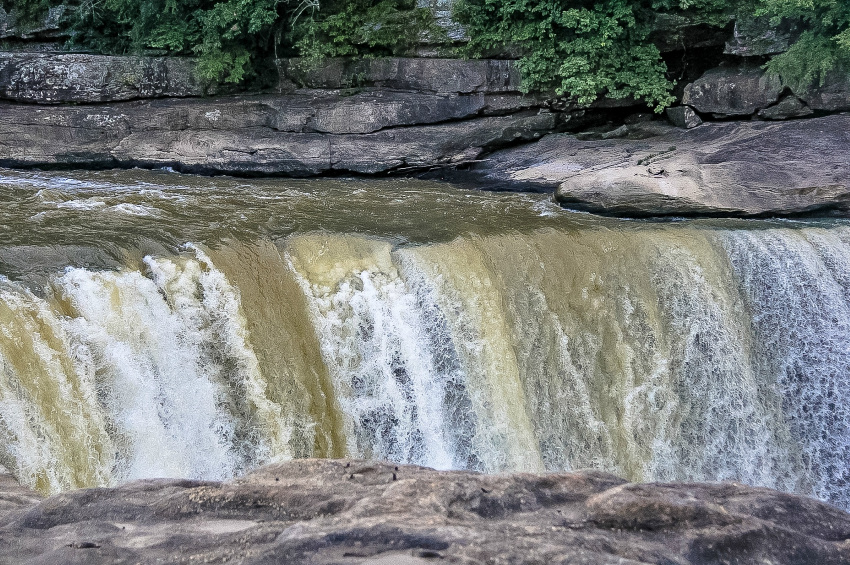 Sorry, I know this post is very photo heavy, but it was truly such a beautiful lake to explore, and there's no way you can do it all in a day.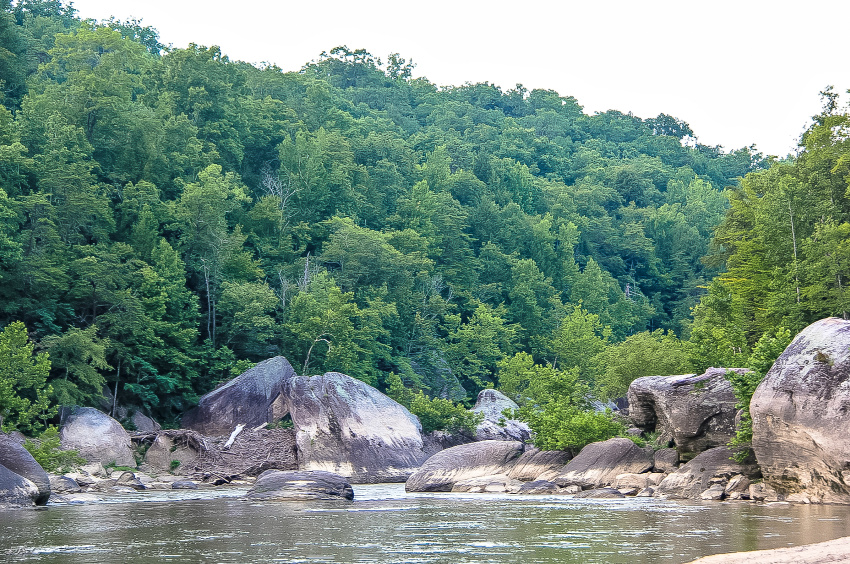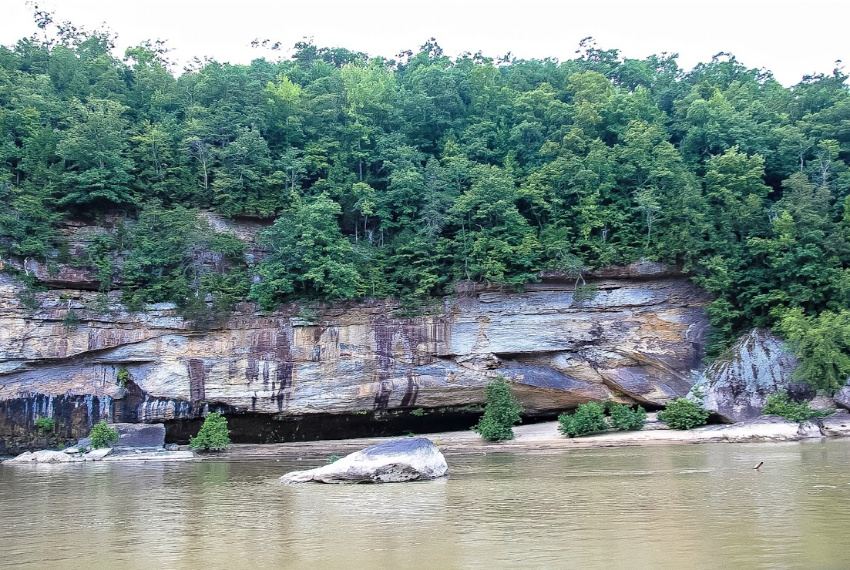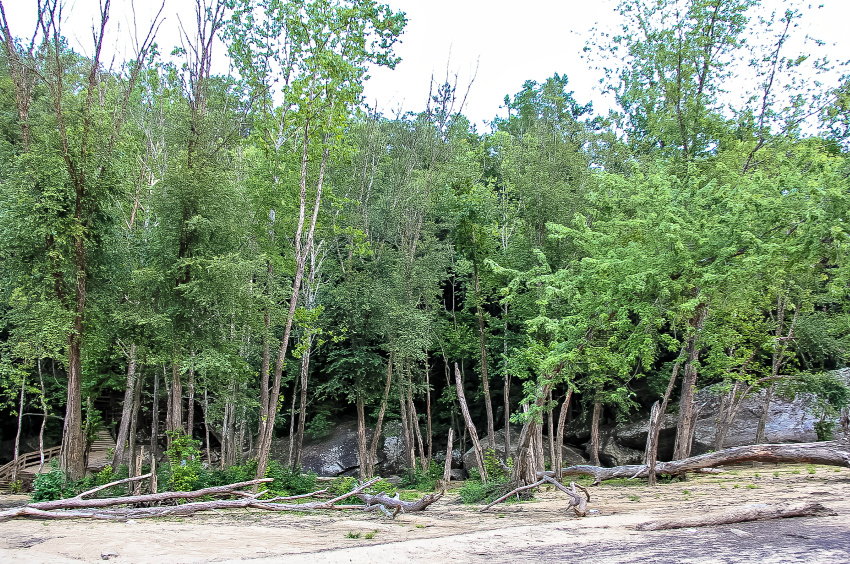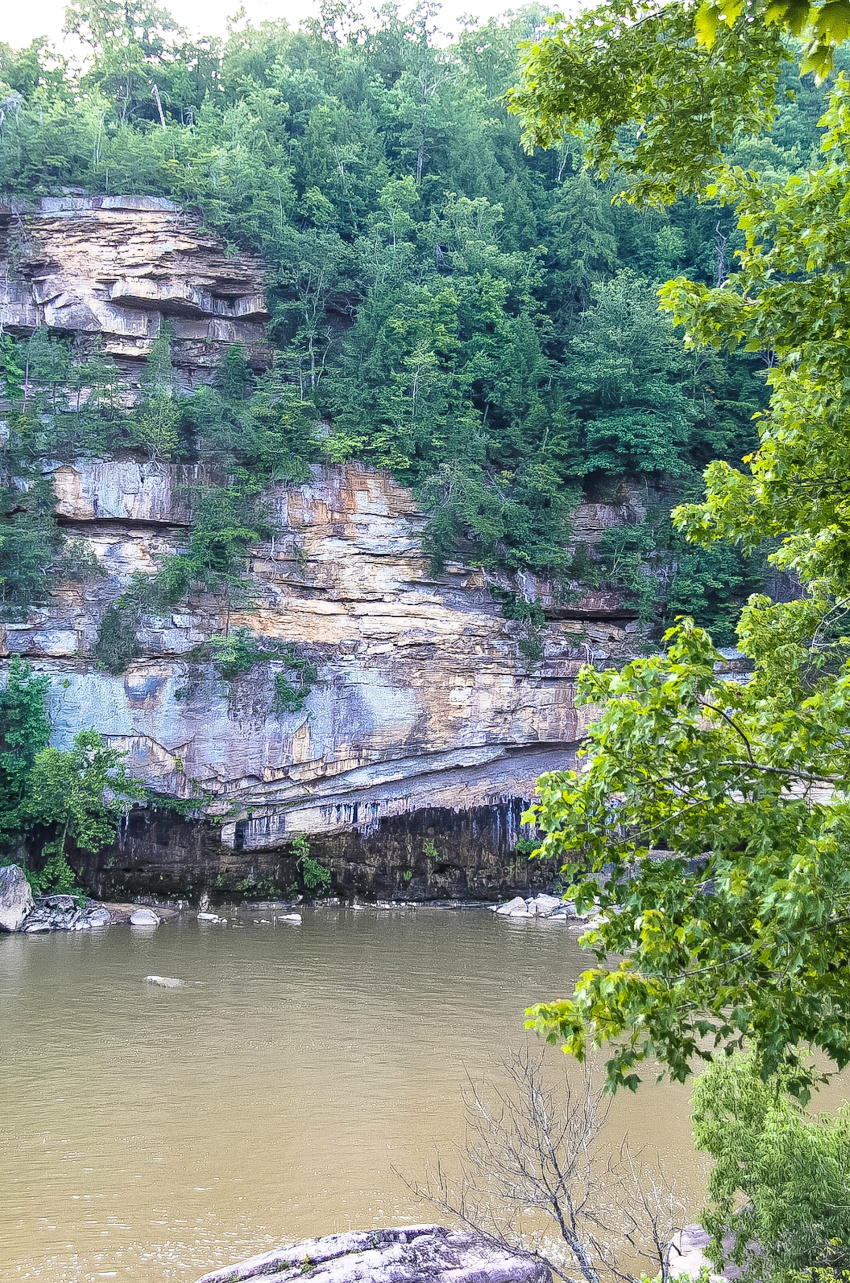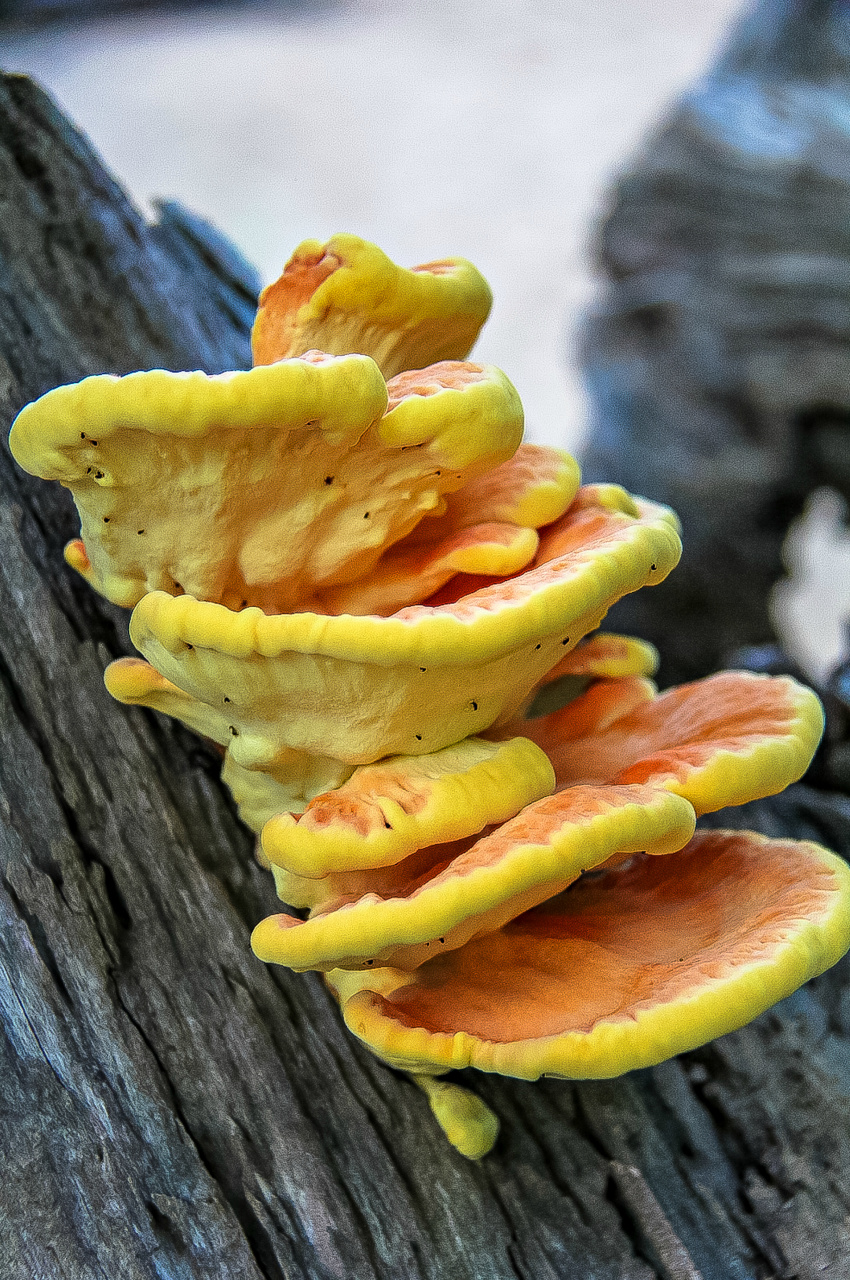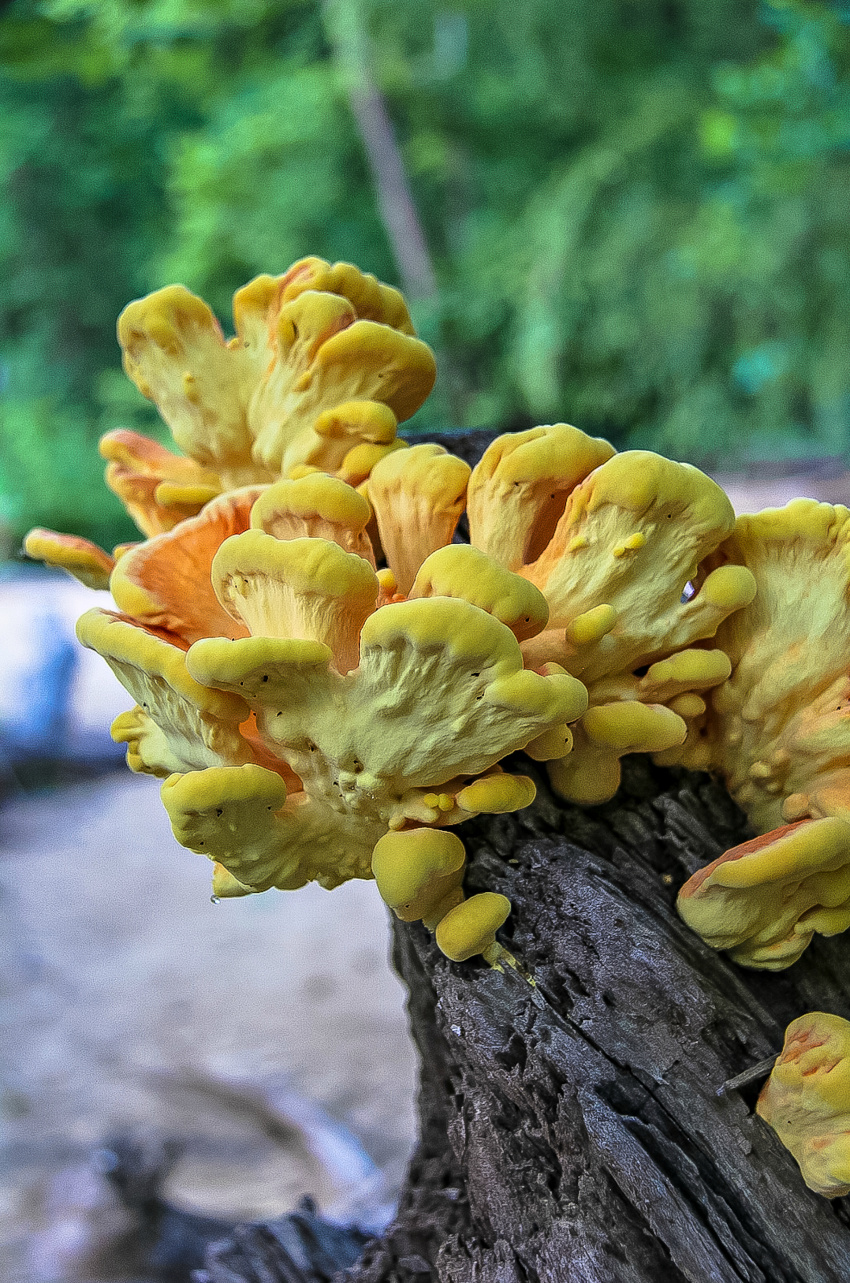 I hope you get the opportunity to go out there. I know I'll be back, but to explore a different area, maybe do a little hiking, or horseback riding, and stay alongside the lake.
If you want to go fishing at Lake Cumberland, check out my other blog post here.