Have an epic family adventure this summer with a fishing trip at Lake Cumberland in Kentucky.
We absolutely love visiting Lake Cumberland when we are in Kentucky. Mike and I will do short hikes, visit the waterfalls, or rent a boat and head out on the water. Last summer we took the twins' there for a couple of days after promising Flynn an epic fishing trip. Mike had him practicing fishing on the pond at the house first so he could teach him how to cast and reel in the line.
Mike goes fishing a few times a year and always goes out with Lance from Sasser's Guide Service so I was thrilled to finally meet Lance who I had heard so much about, and Mike knew that this would be the perfect way for Flynn to learn from a pro, and have a really great experience for his first fishing trip.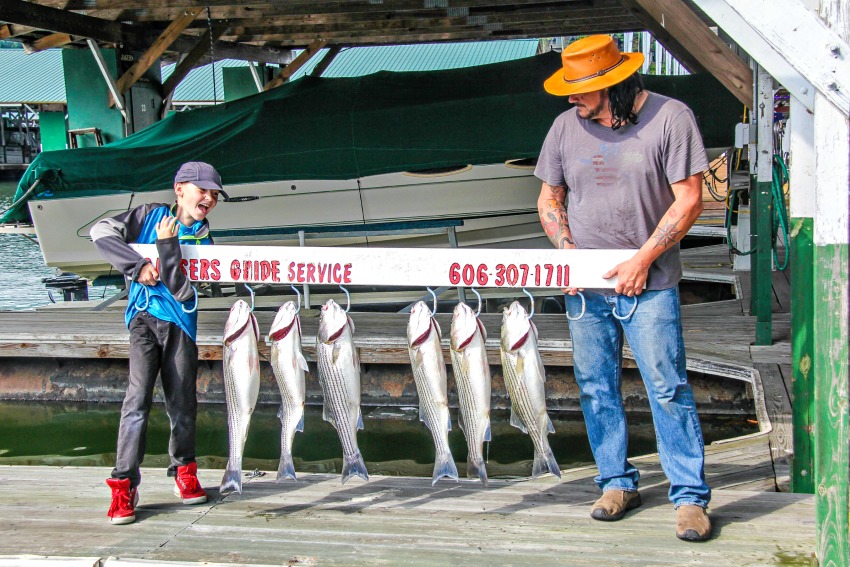 The only problem with our plan was that it was going to be an early morning out on the water with a 5 am start from Grider Hill Dock – which was a 3-hour drive from the house. There was no way we were going to have happy children at 5 am if I'd woken them at 2 am to start the drive, so we decided to stay at the Lake Cumberland Resort Cabins the night before, have dinner at the lodge, and then get an early night. Of course, with our last-minute booking, we took the last cabin available which only had one queen-size bed. So there was a quick trip to town to buy an air mattress and bedding and food for the following morning.
As we set off across the water before dawn the following morning it was so peaceful with just the sounds of the water hitting the shore and the side of the boat. We were expecting a little rain, and the possibility of a storm that day, and sure enough in the dark of the early morning the lightning in the distance was magnificent, which of course meant the sunrise was equally beautiful.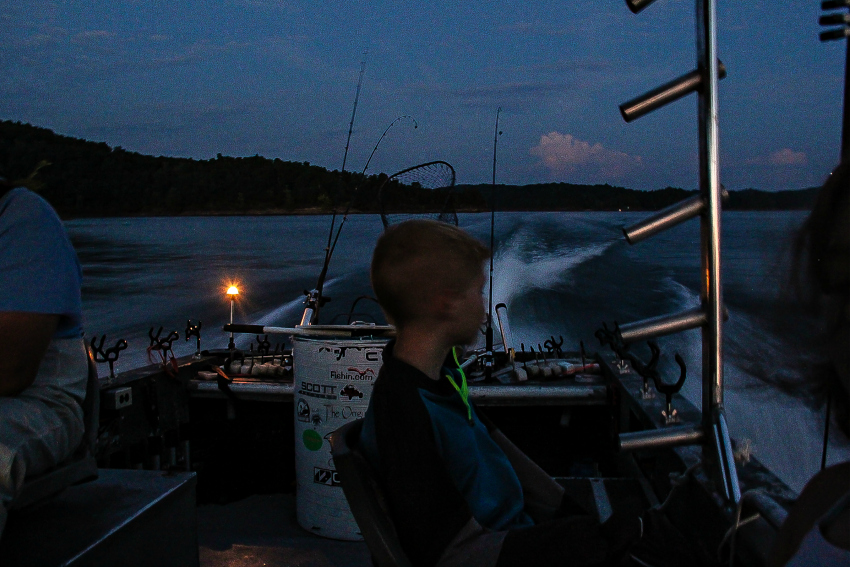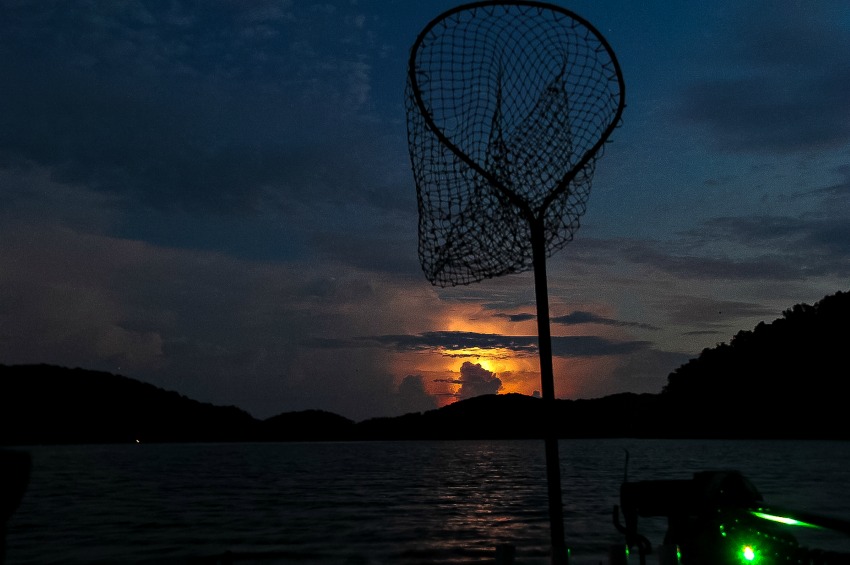 We spent the first hour or so moving across a few different spots around the lake until we caught our first fish, finally staying in that spot until we had caught our limit. I have never seen my little boy so happy. And sure we got caught in a little rainstorm for a short while, but isn't that just part of the fun?
Please excuse me as this is going to be photo heavy, but the view was just too pretty to not keep snapping photos.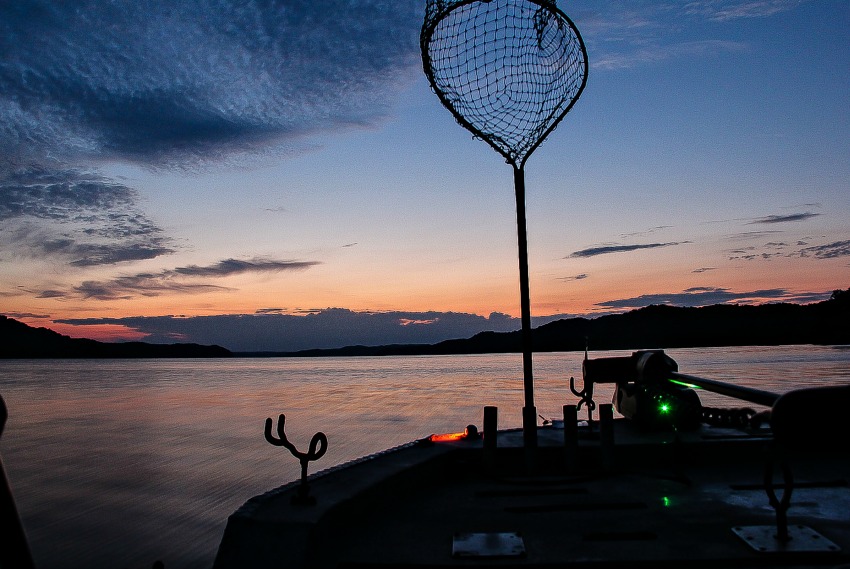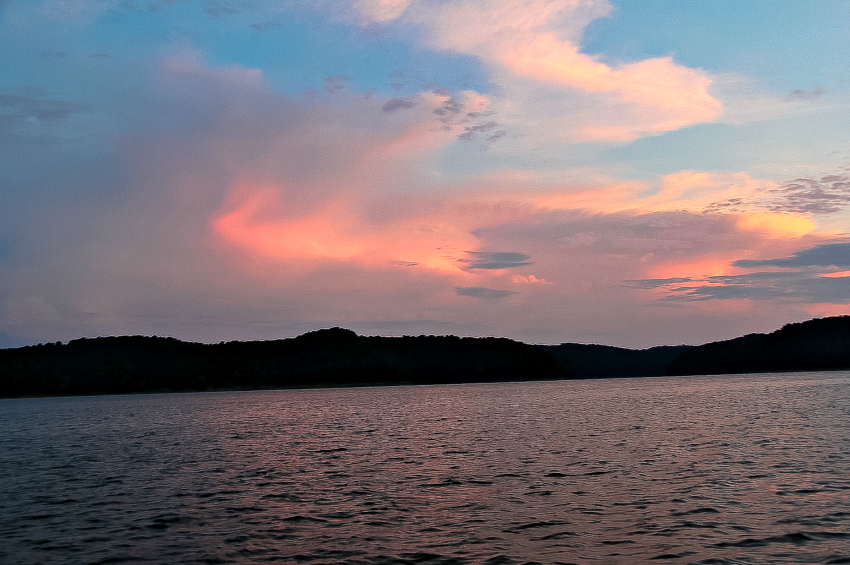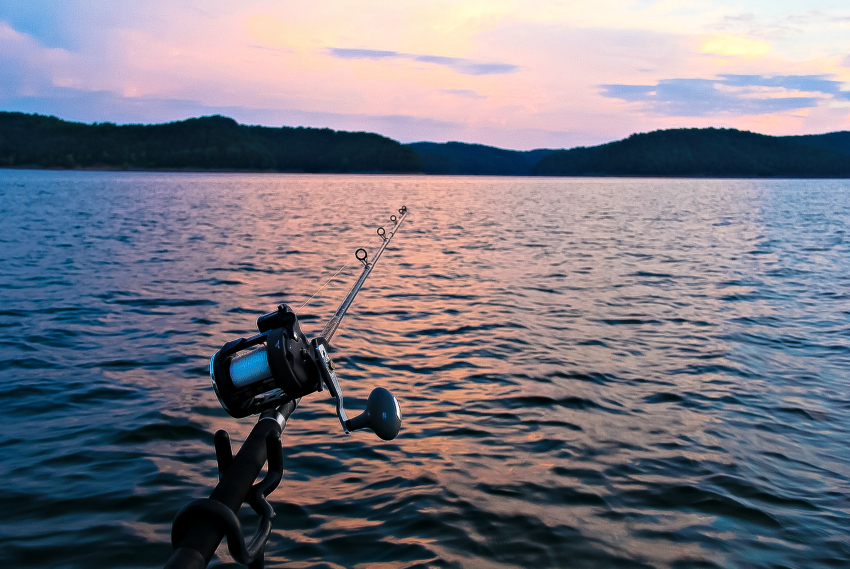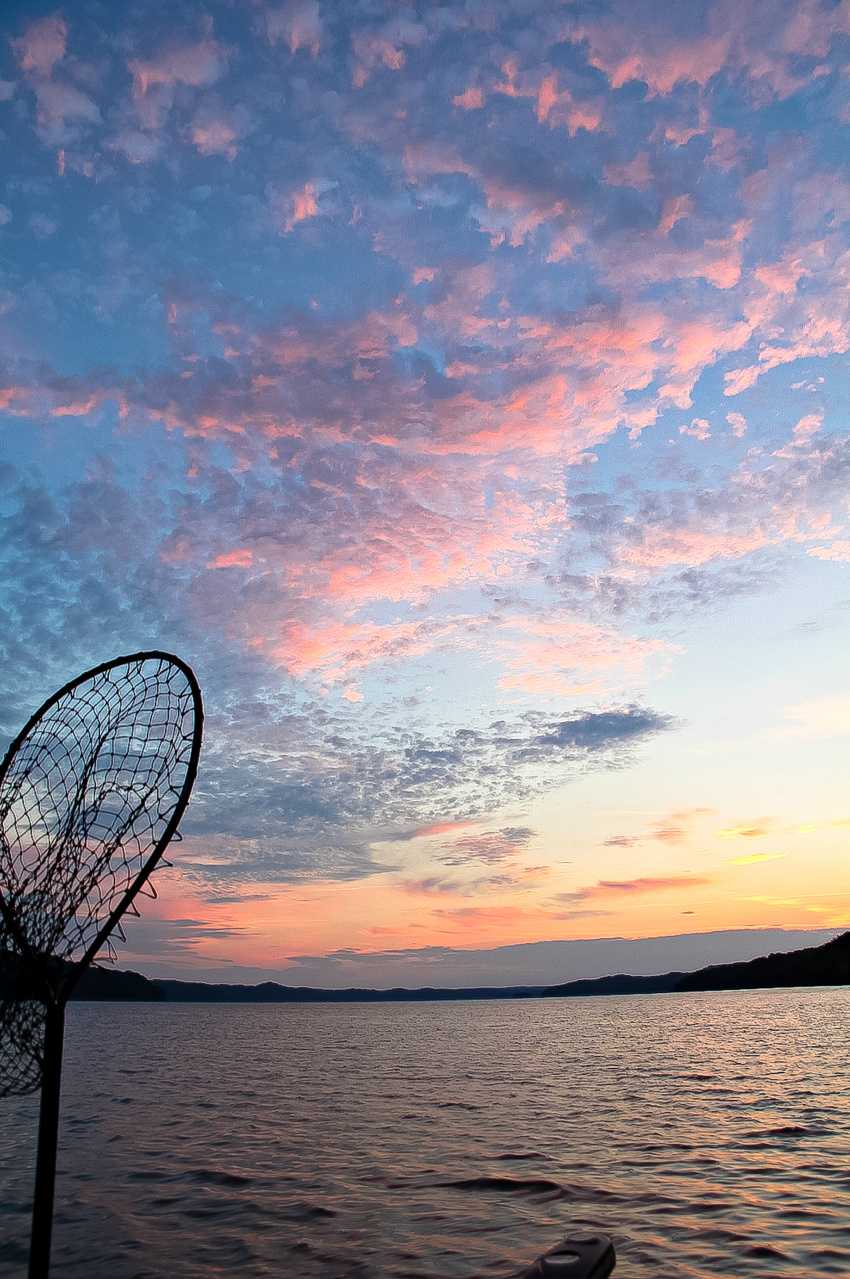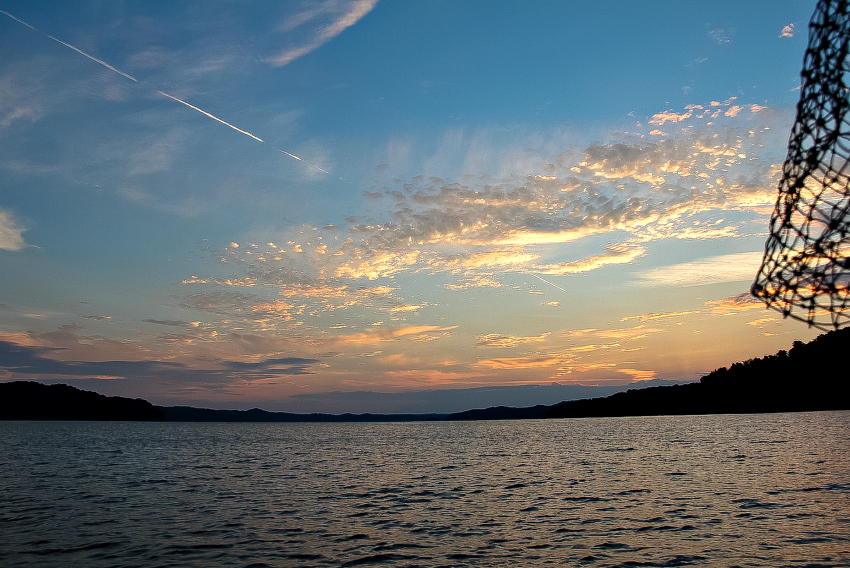 There was quite a bit of standing (or sitting) around though on board, but with so much to see, and so many rods to keep checking and a monitor to watch our little man was more than occupied.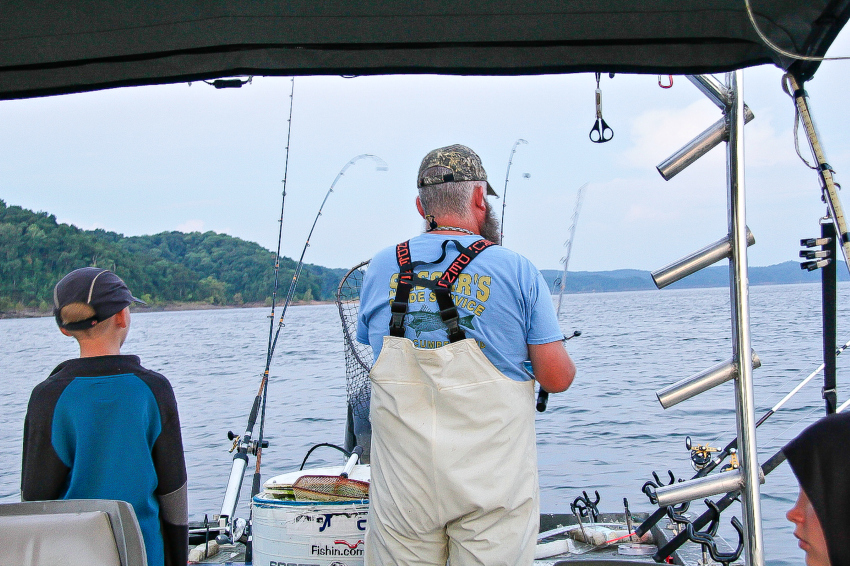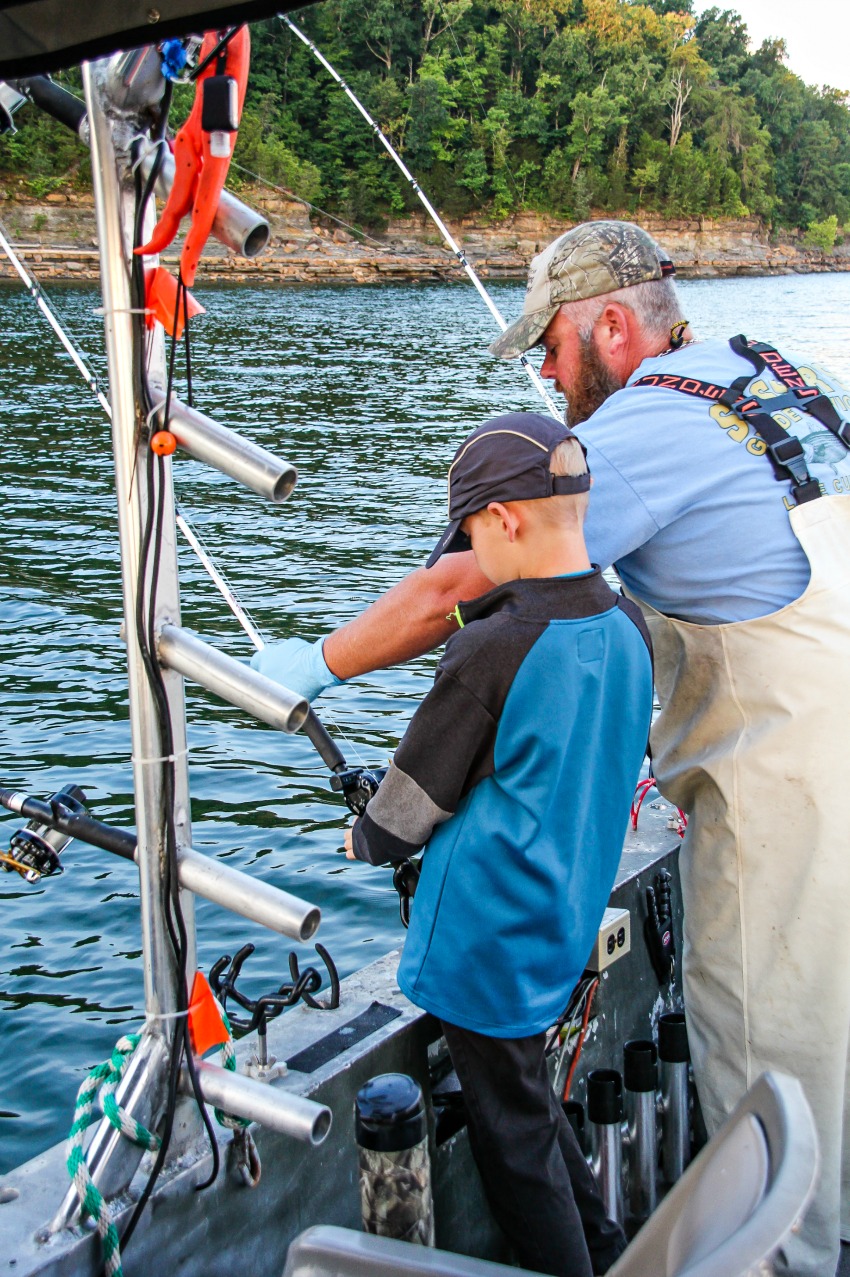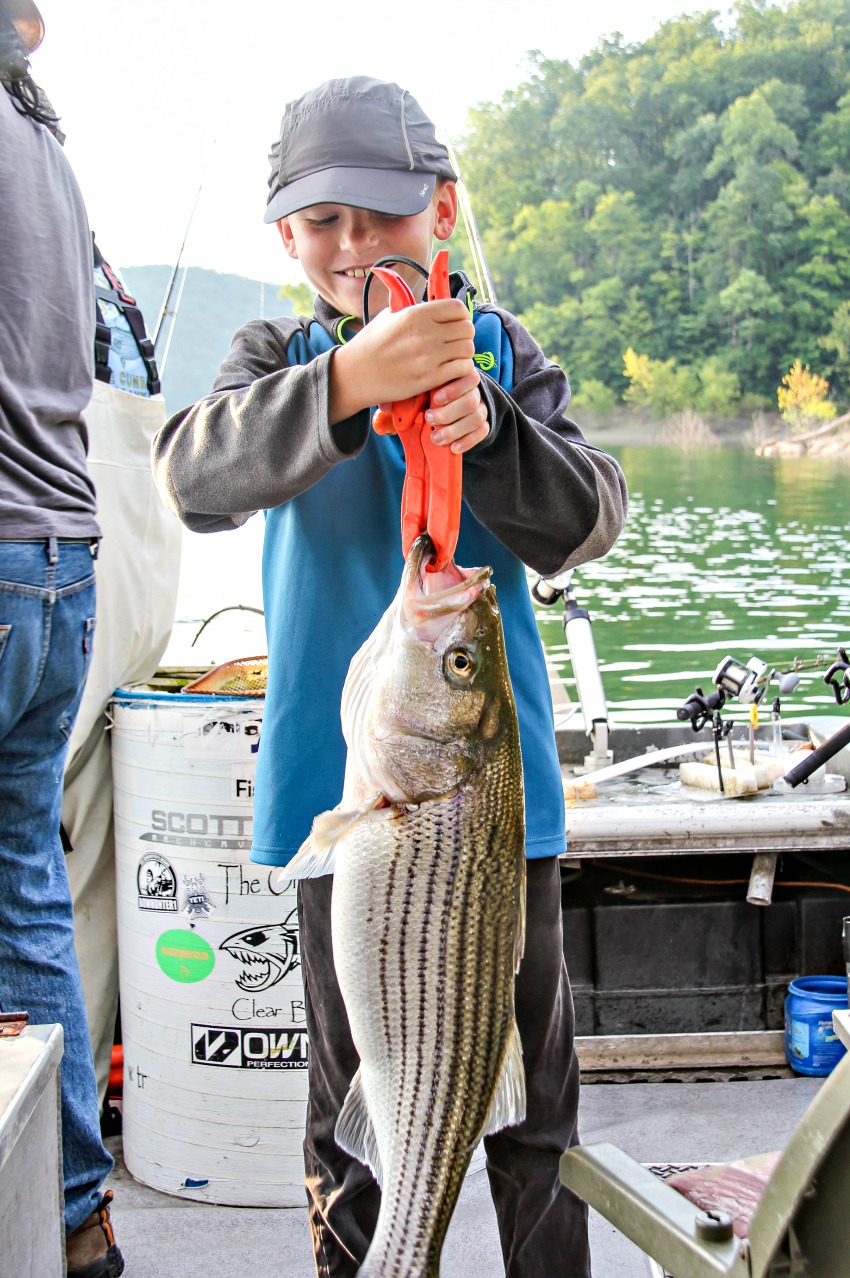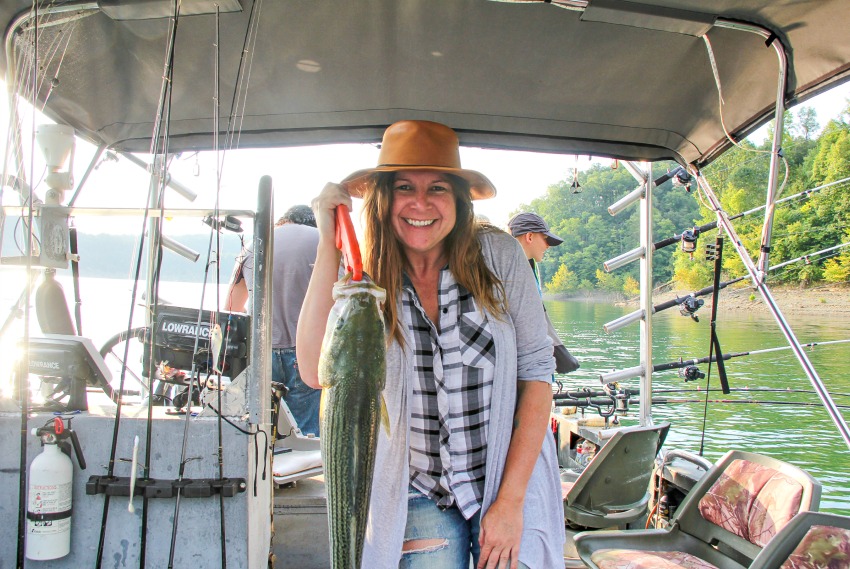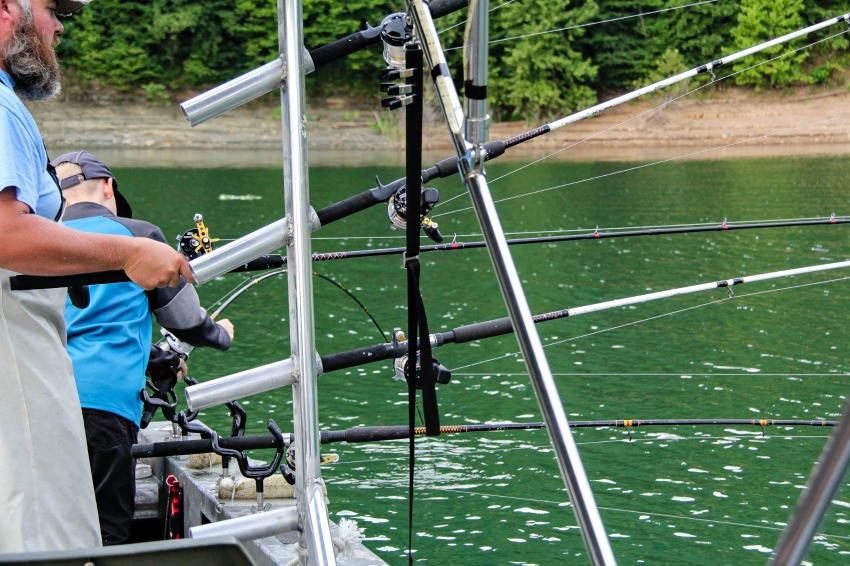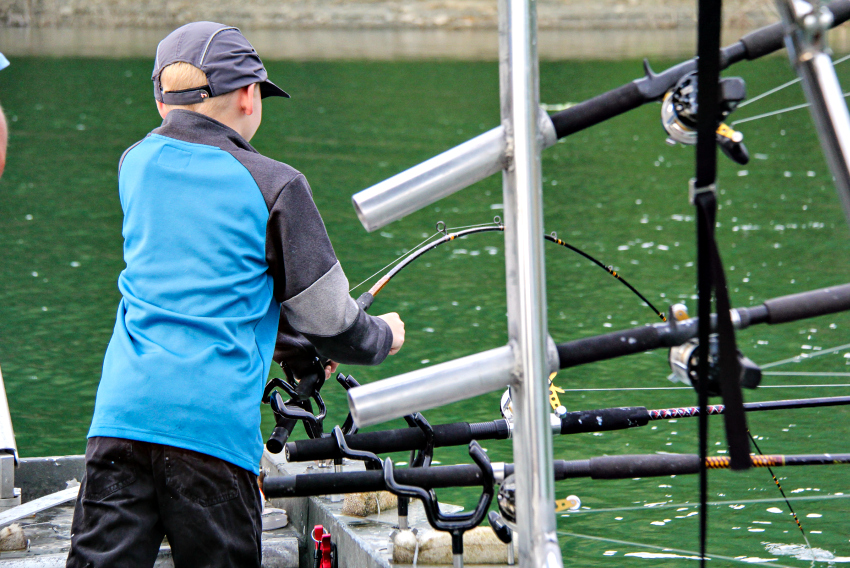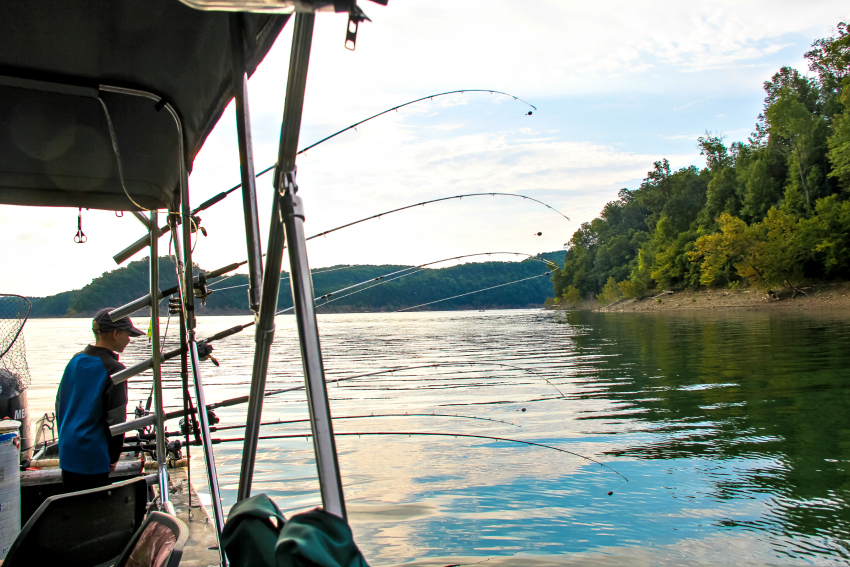 Flynn had an amazing experience and learned so much on his very first fishing trip with Sasser's Guide Service and has already asked to go back again this year.
Tips For Fishing At Lake Cumberland With Kids
Don't forget the snacks and drinks, you may be out there a while.
Go to the bathroom at the dock before boarding the boat … again, you might be out on the water for a while.
If you have fidgety kids who are not entertained by the thought of fishing (like my daughter) take something for them to do on board
Don't forget waterproof bags for all electronics.
Take a change of clothes and towel, just in case.
Fishing license
Sunscreen
Now, don't all go and book Lance out for the summer because we haven't had a chance to make our own booking yet.
Please pin this post for later: