I purchased the Blooming Cupcakes Baking Kit for the twins for Easter thinking it would be a great way to get them into the kitchen.  And it was.  They had so much fun with it.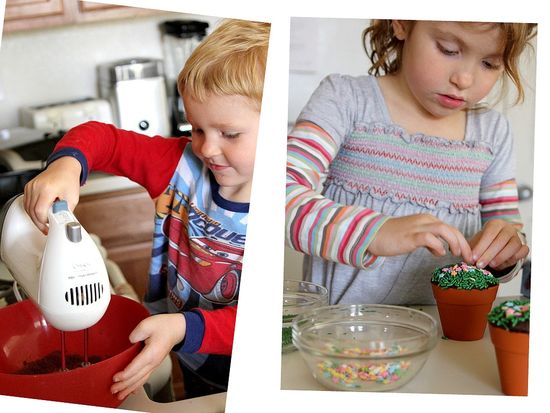 And their lovely blooms: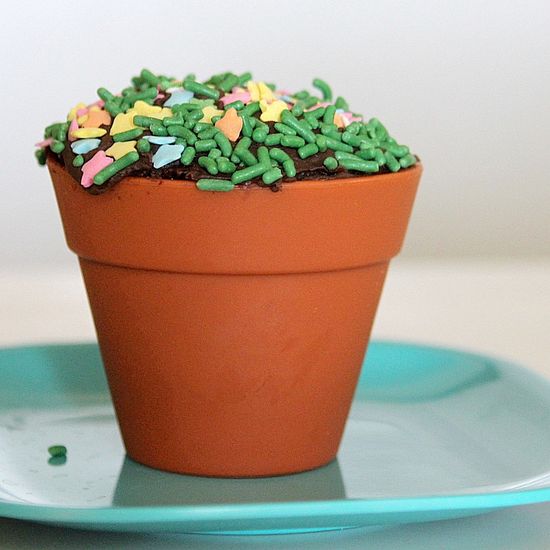 Wouldn't this make a lovely idea for a little girls garden party.  The kids would have a wonderful time decorating their own little pot of cupcake to eat, or take home.
Note:  This particular kit doesn't appear on the Crafty Cooking Kits website, but take a look at their other kits, they look like a ton of fun for kids.  I purchased ours from Cost Plus World Market.