The Chesapeake Bay candles bring the scent of the outdoors inside for the holiday season.
Disclosure: This post has been sponsored by Chesapeake Bay Candle.
When it's raining and cold outside, and I'm longing to be outdoors, the warm twinkle of fire, and the lovely scent of nature can make the world of difference to my mood.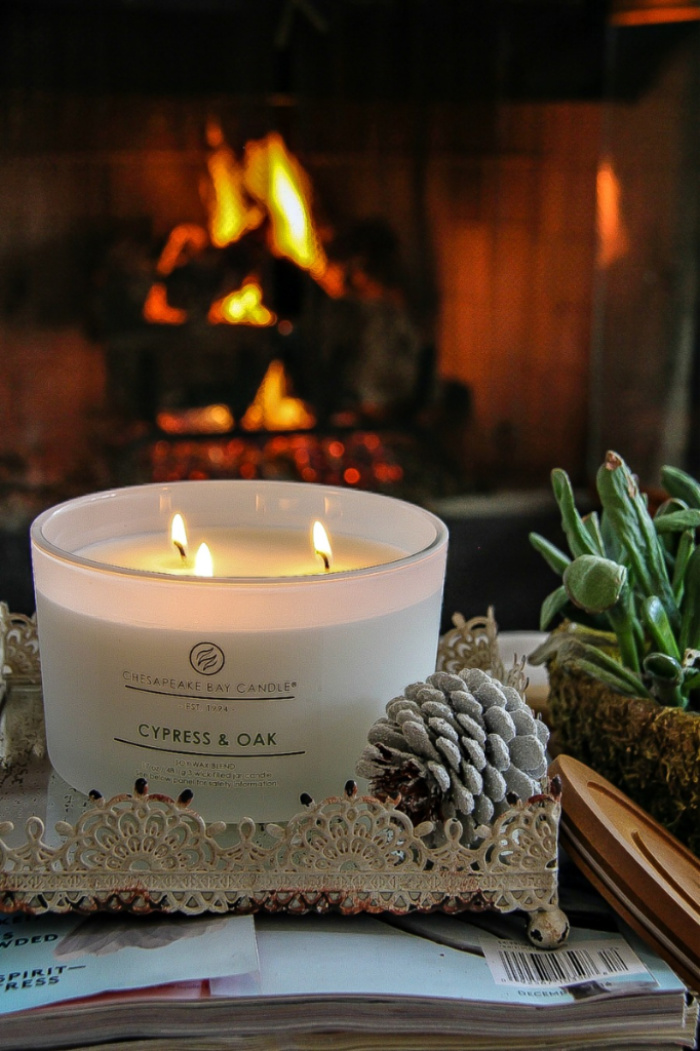 There is nothing more relaxing than lighting a fire, curling up on the sofa under a blanket watching a movie with hot cocoa … and with a comforting scent wafting throughout the house. For some reason, certain scents such as cypress, pine, and fir make my stress melt away and bring calm and serenity to our home. It's one of the reasons why I absolutely love having a real Christmas tree in our home over the holiday season. There's something very calming about nature.
Which is also why I'm absolutely loving the Heritage Collection from Chesapeake Bay Candle. This collection embraces the natural, rustic charm of the Bay and provides an array of soothing, energizing, and refreshing scents such as the ones I've pictured here: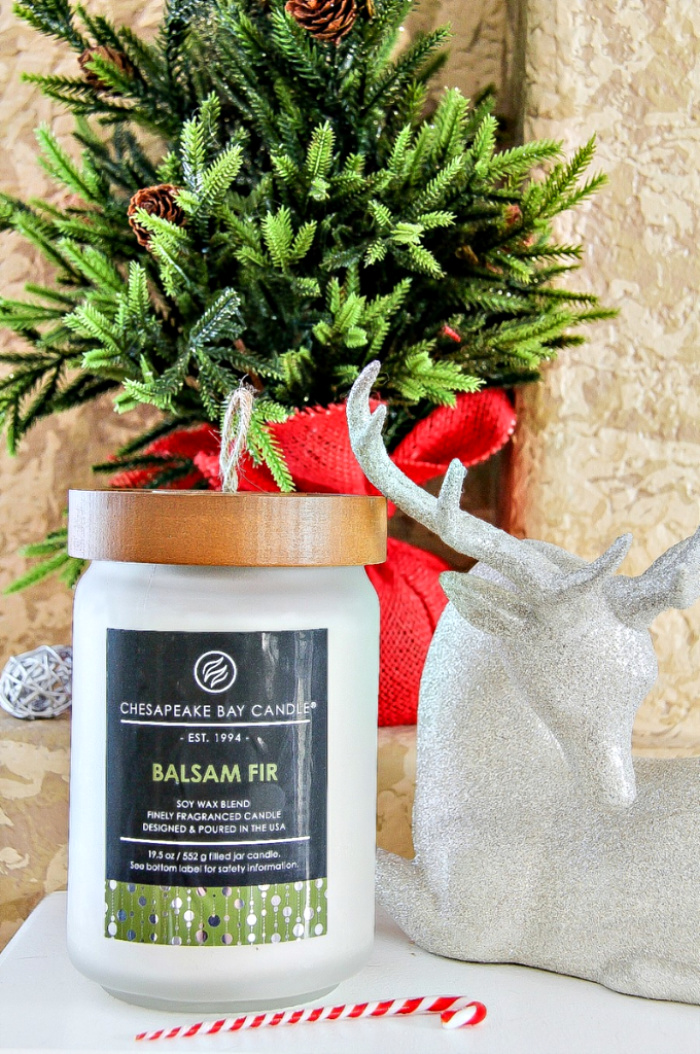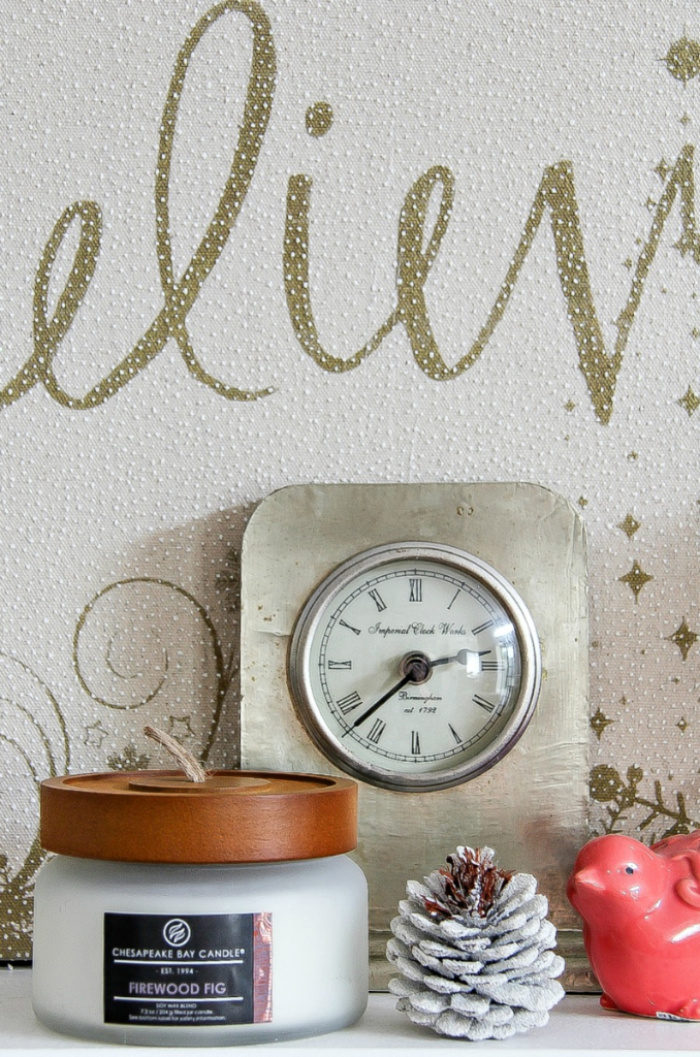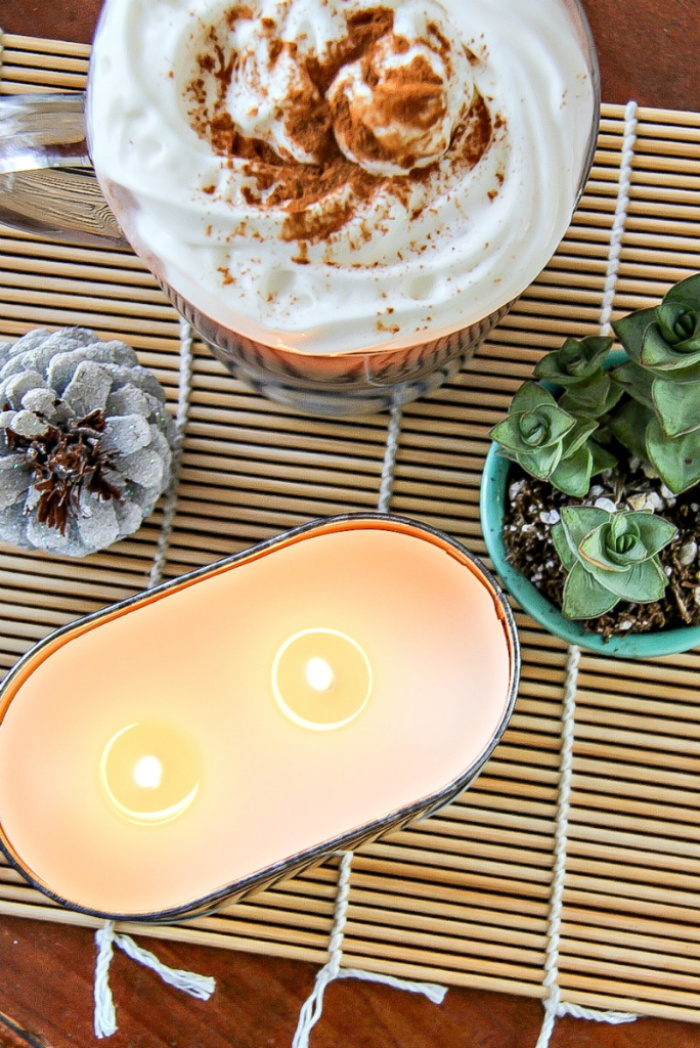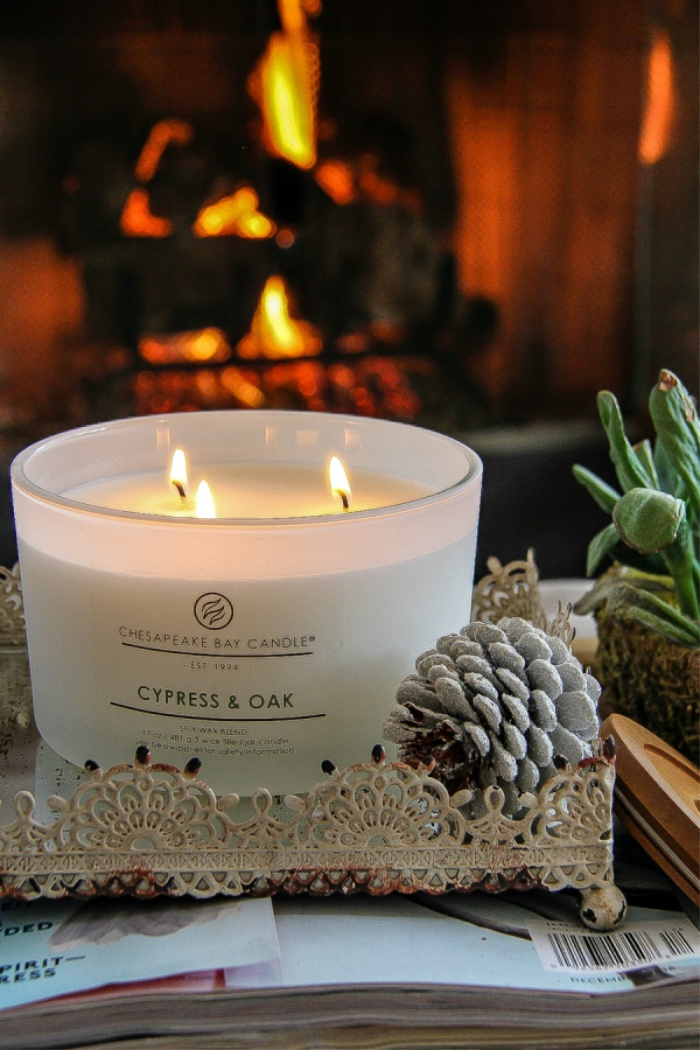 Since 1994, Chesapeake Bay Candle has been the home fragrance brand synonymous with stylish design and unique nature-inspired fragrances. The new collection's design brings back the essence of Chesapeake Bay Candle, drawing inspiration from the simple, clean, basic lines of our first collection, with a modern, updated feel.
There is something to be said for that feeling you get when you breathe in 'fresh air' and nature, it just makes you feel good. So, if you are looking for a wonderful gift idea this holiday season, give the gift of nature with these scents from Chesapeake Bay, and take a look at their Gift Guide for ideas.
Pin this post for later: