Whether you're heading to Cairns in Queensland on vacation with kids, or just looking for kid-friendly activities to do in the area, we've got you covered.
For the majority of our vacation in Queensland, we stayed in Cairns. We had a brief overnight trip to Brisbane though so I could have dinner with a longtime friend at South Bank. In both locations, I booked our accommodation at the Mantra – the Mantra Esplanade in Cairns and the Mantra South Bank in Brisbane.
Cairns Family Friendly Accommodation
At the Mantra Esplanade in Cairns, we had a three-bedroom apartment on the top floor facing the ocean. It was amazing.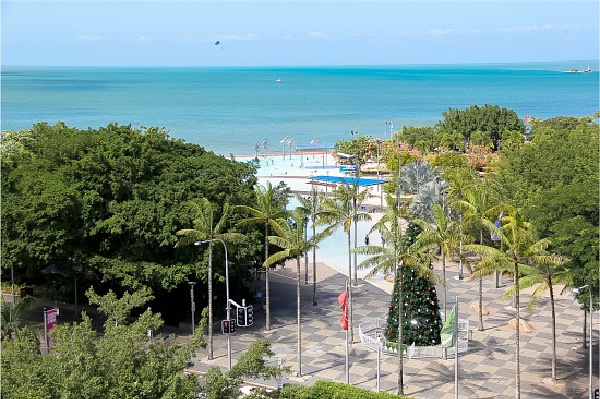 We had three bedrooms, three bathrooms, our own laundry room, a living area, a dining room, and a full kitchen. There was a balcony running along the length of the apartment. 
The main tourist destinations within Cairns were within walking distance, along with the restaurants, shopping areas, and meet-up locations for tours.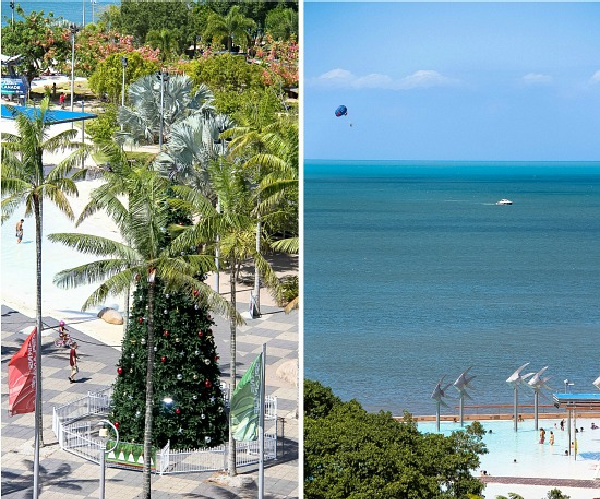 The photo below is of the ocean during low tide. It's amazing just how much sand you can see, and such a very different view from the photo at the top of the post.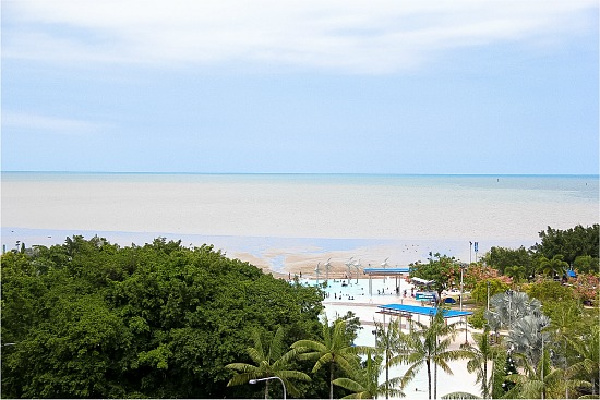 On our first night, we heard quite a commotion outside, so we ventured outside onto the balcony and saw lorikeets everywhere.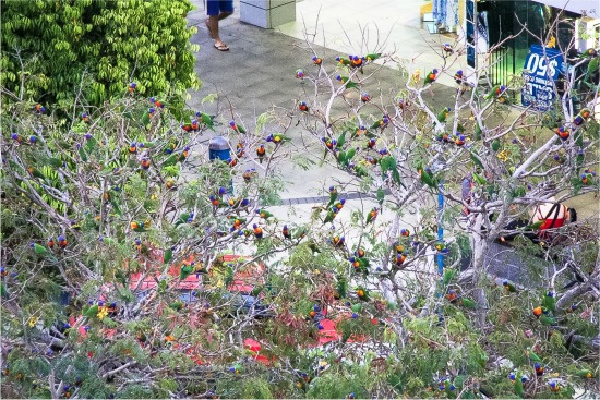 This photo doesn't do it justice though, there were hundreds of them. We quickly learned that they gather there every evening at around the same time and make just as much noise.
At dusk, from behind the buildings, we would see bats too, hundreds of them making their way across the city.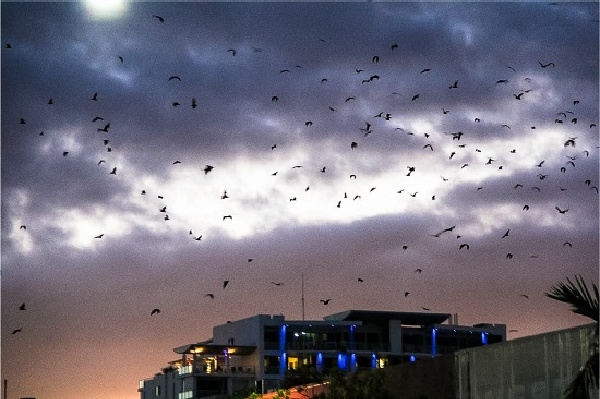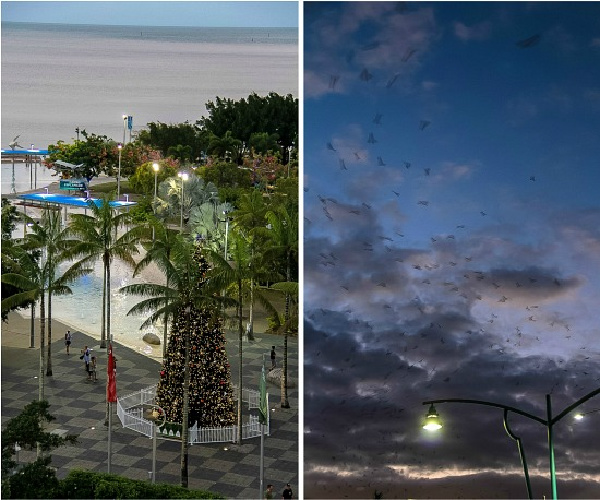 On one of the days we didn't have tours booked we decided to enjoy a little of what Cairns has to offer. We had lunch at Pie Face, where they make pretty delicious pies with adorable faces on them.
Cairns ZOOm and Wildlife Dome
From there we headed to Cairns ZOOm and Wildlife Dome which is a wildlife park and challenges ropes course inside a 20-meter glass dome on top of the Reef Hotel Casino. Flynn who has no fear wanted to do the obstacle course, of course. There are different levels you can do. He did all of them.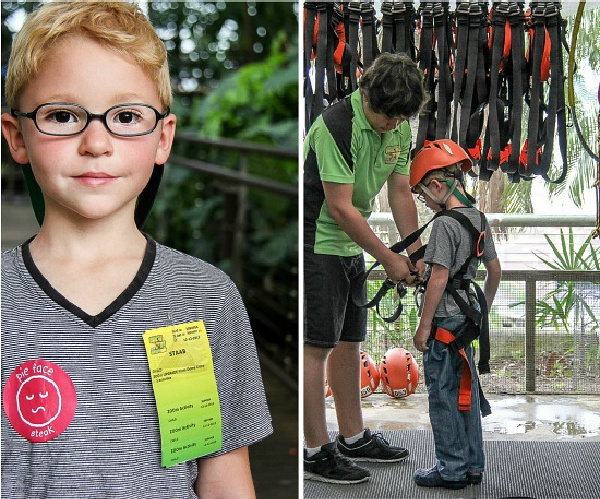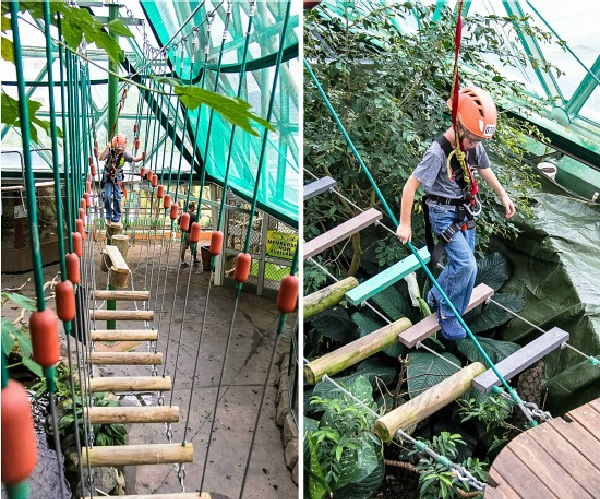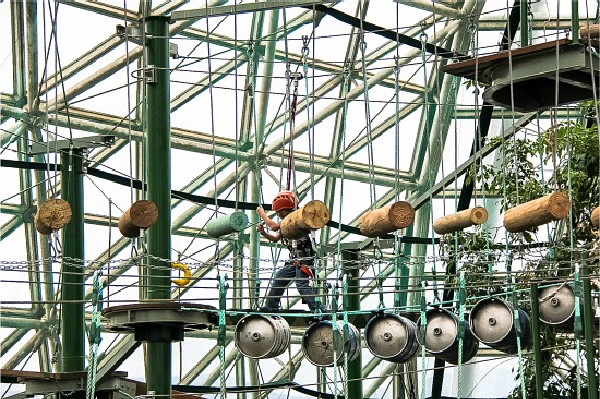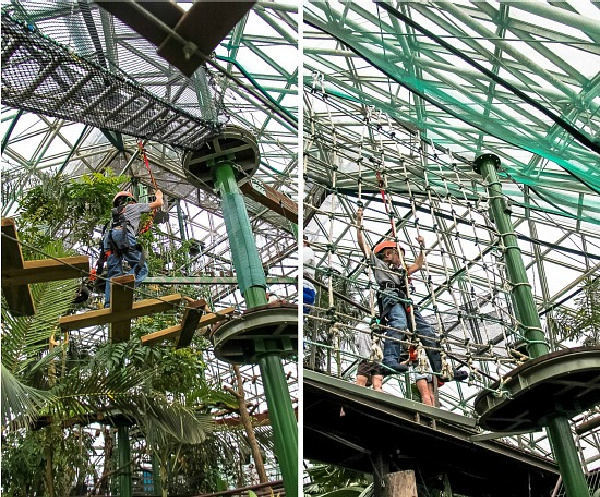 I thought I was going to have a heart attack just watching him on the ropes course in the photos above, but nothing could compare to the rest of the course.
Like when he jumped off a platform onto a trampoline below, or when he went outside the building and hung off the side. Sorry, the photo below isn't great (on the right), but he's up there, and outside, and hanging off the side of the building.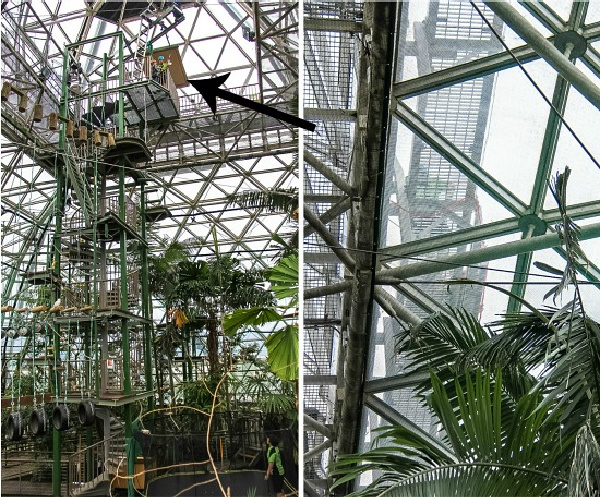 One funny (or not so funny if you are a parent) is watching your 7-year-old walking across logs up above you and there's a 4-metre long crocodile named Goliath down below. Flynn thought it was hilarious. Me, not so much.
The fact there was a crocodile beneath him didn't phase him one bit so he decided to zip-line over Goliath too.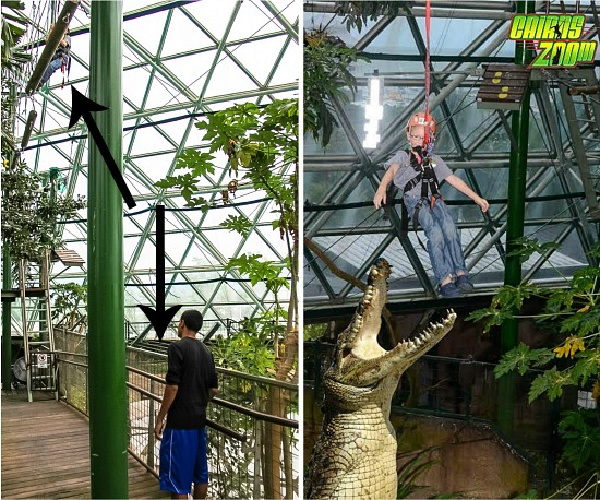 No, Goliath did not actually try to jump up and eat him, he was probably just looking up and wishing that the kid would just make his life easier and fall.
While we watched the daredevil do his thing, we also got to see a lot of birds inside the wildlife dome.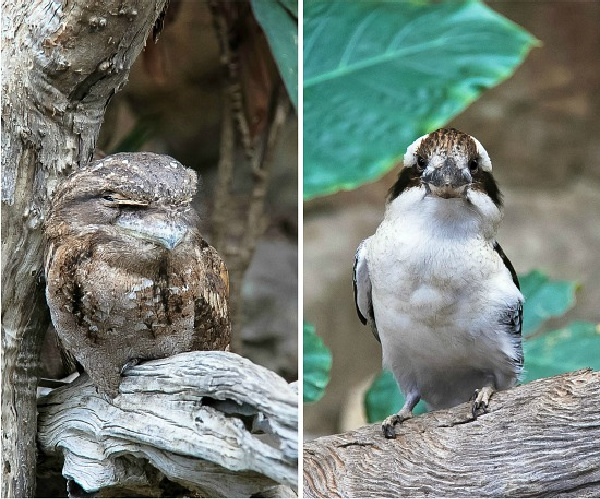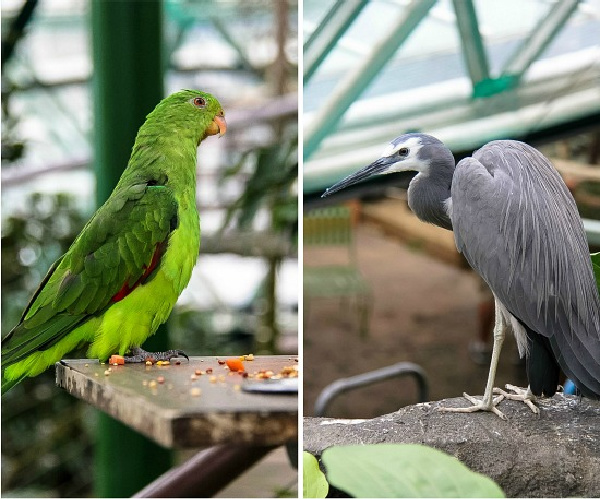 Esplanade Lagoon, Cairns
Later in the afternoon we changed into swim gear and headed to the large, free, saltwater Esplanade Lagoon. It is the large pool area by the ocean you can see in the first few photographs I posted. There are lifeguards on duty, it is clean, and there are bathrooms and restaurants nearby.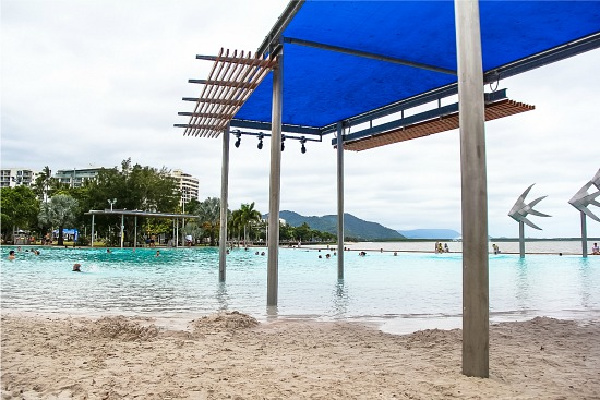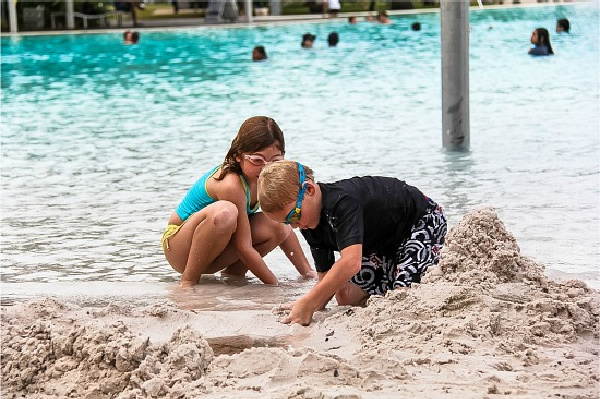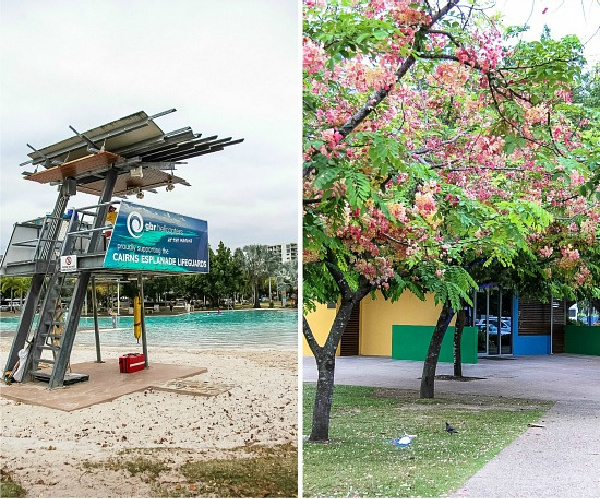 Please pin this post for later: