Today I planned on spending the day in San Luis Obispo.  I thought that there would be enough to do there to fill a day. 
pppllllbbbbtttt – my attempt at blowing a raspberry
What I really needed was just one solid hour there.
We took a short stroll along the San Luis Creek
Then we wandered around downtown.  The boutique shops were adorable, but what I couldn't find amongst the beautiful little streets was a cafe with an outdoor patio area to eat lunch.  We did come across little Mexican and Indian places, but we had eaten way too much asian and mexican food of late and we needed to sit outdoors because we had the pooch with us.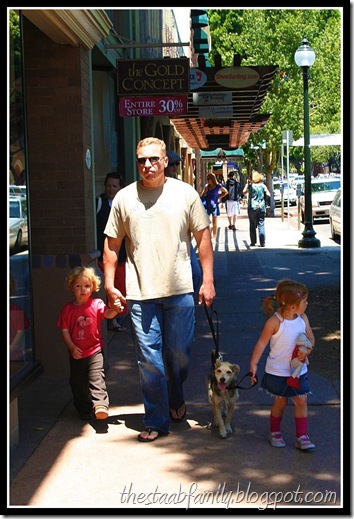 So we checked out Bubblegum Alley, which was on my 'must see' list.   Yes that's right, we visited an alley full of bubblegum.  It was thought to have been started as early as the 1950's, but apparently no-one has been able to confirm how or when the gum began to appear.  Unfortunately I couldn't convince Jay to add his own bubblegum artwork to the wall, he was too scared to touch it ha ha.
Then we headed out of town and toward Morro Bay which was actually on my list of places to visit the following day.  We had no places in mind to visit while there, but there was no way I could head back to the hotel at lunchtime and spend the rest of the day there so we decided to play the rest of the day by ear.
We came across the Sweet Springs Nature Preserve in Los Osos and I was able to convince everyone to go for a walk with me.  It turned out to be a beautiful spot overlooking Morro Bay and Morro Rock.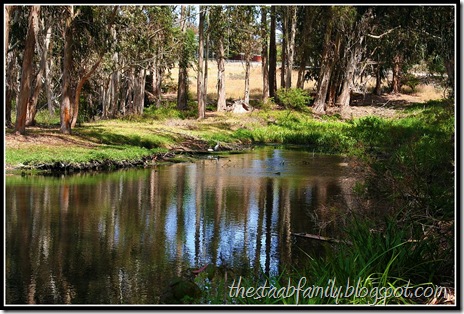 We came upon bees swarming around the base of a tree
And then, before the kids chewed my arm off, we headed into Morro Bay for a late lunch overlooking Morro Rock at Dorn's Breaker's Cafe
We arrived back at the hotel in the hopes of watching the sun set over the ocean from the garden.  Unfortunately it was too overcast so we went for a little walk along the cliffs instead.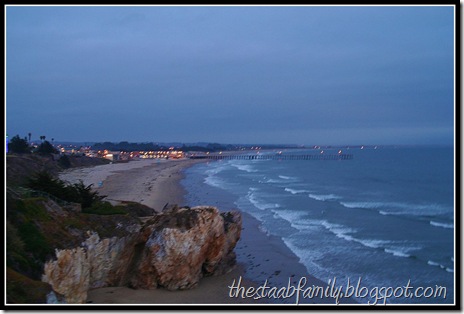 The kids have taken a liking to mummy's new boots.  I wonder if I'll ever get to wear them again …