One of the highlights of the EVO Conference was the fantastic 4 hour food workshop held on the Friday over lunch at Lookout Cabin.
During this workshop, we enjoyed a fabulous lunch outdoors with the most spectacular view, we then participated in a hands-on cooking class with award-winning Executive Chef John Murcko and a food photography class with amazing food photographer Helene Dujardin of Tartelette.
To get to Lookout Cabin, you need to take the orange bubble express.  It's about a 20 minute ride to the top of the mountain, but on the way back down, the view is breathtaking.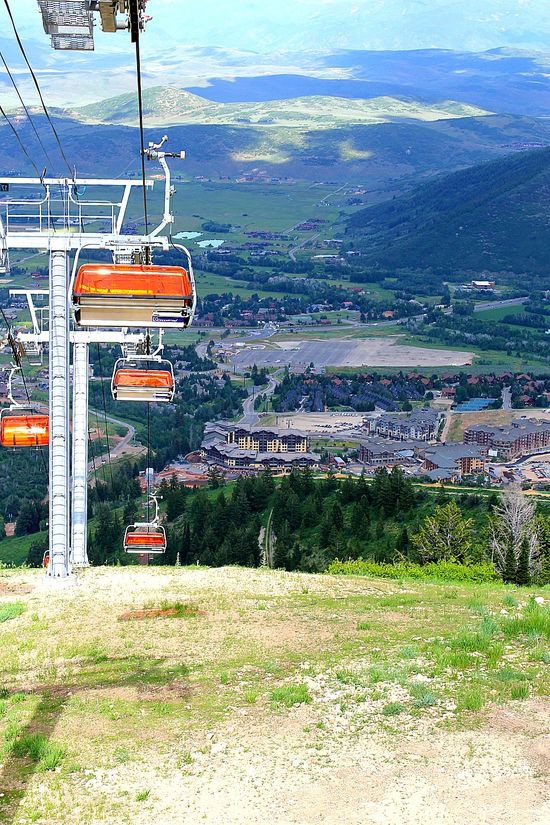 Can you see the large building in the center of the shot?  That is The Canyons resort where the conference was being held.