Choose your own wild west adventure at Knott's Berry Farm Ghost Town Alive this summer and become part of the show.
Disclosure: The kids' and I were treated to an awesome day at Ghost Town Alive for media day thanks to Knott's. #GhostTownAlive
From May 27th through September 4th, Ghost Town Alive! returns to Knott's Berry Farm for another action-packed summer complete with bandits, cowboys, robberies, judges, and a good ol' western hoedown.
Ghost Town Alive! is the first immersive experience at a theme park where you get to interact with characters in an authentic western adventure through the choosing-your-own adventure that will change the course of the day through actions you take in the beloved town of Calico.
It was a lot of fun watching the adventures of my friends through social media as we each seemed to experience a lot of different things. Not long after we arrived in Calico, we popped into the school house where the teacher wanted to know a cowboy's name, she thought he was 'mighty handsome', and so off we went on our first adventure to not only find out his name, but then relay a message back to her that he wanted her to be his date for the hoedown that evening … and back and forth we went. It was a lot of fun matchmaking. Then we delivered lost parcels, passed notes between shop keepers, and were sworn in as official citizens at Town Hall.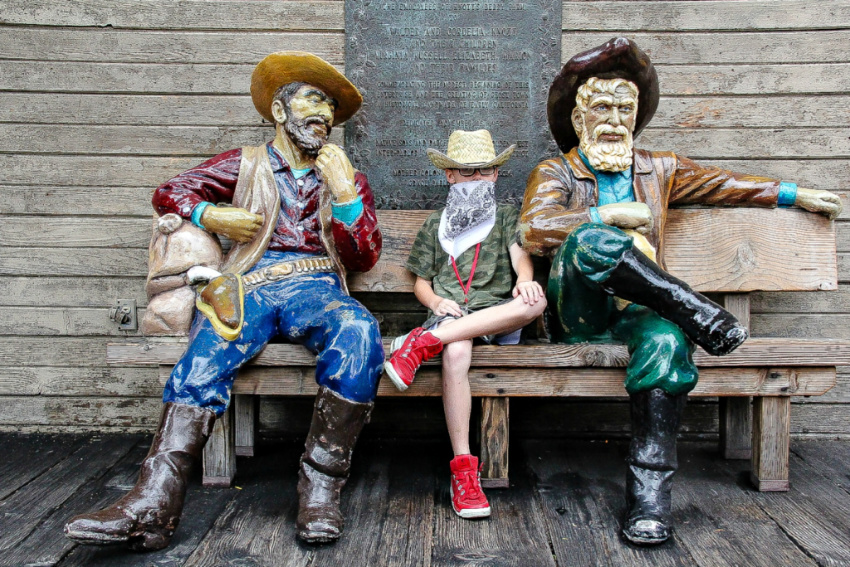 One of the highlights though is the story of the Mayfield Gang who had escaped the custody of Sheriff Wheeler. Word around town is they'd been spotted back in Calico and the townsfolk were in need of help in capturing the bandits and keeping the town safe. So, you get to play an important part in this unfolding story of the wild west, with specific tasks and activities to help capture the gang. Don't forget to stay for the hoedown at the end of the day.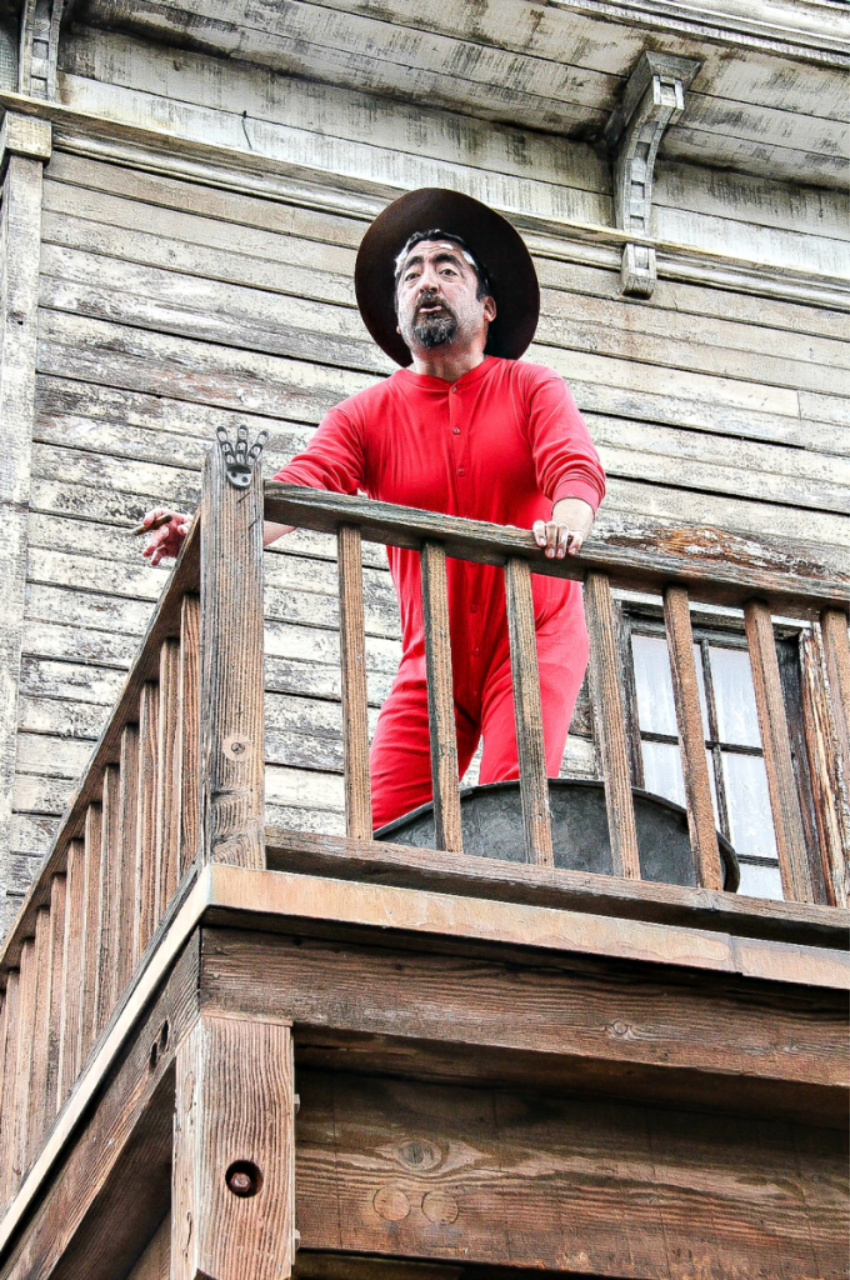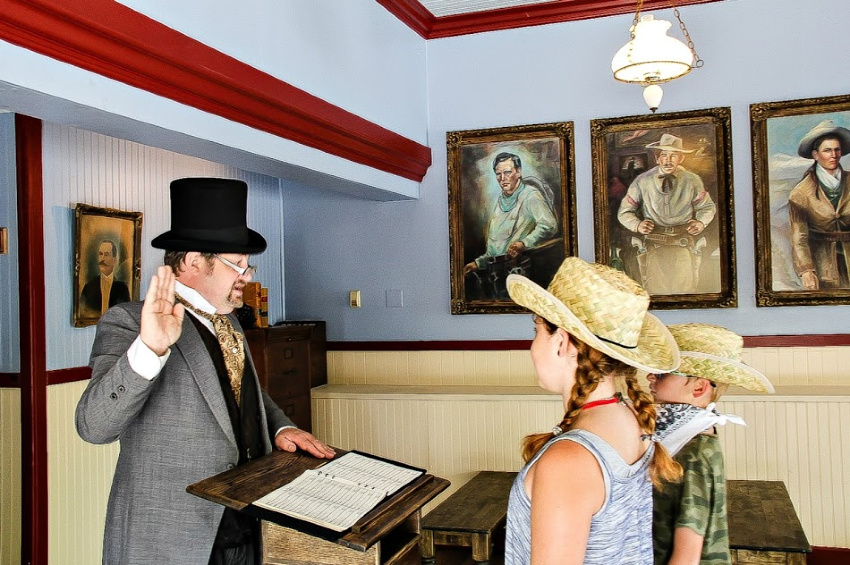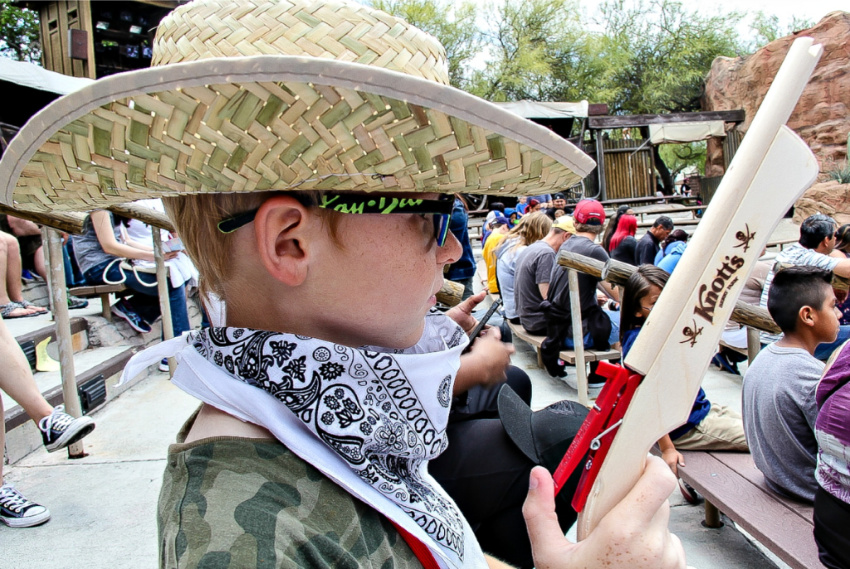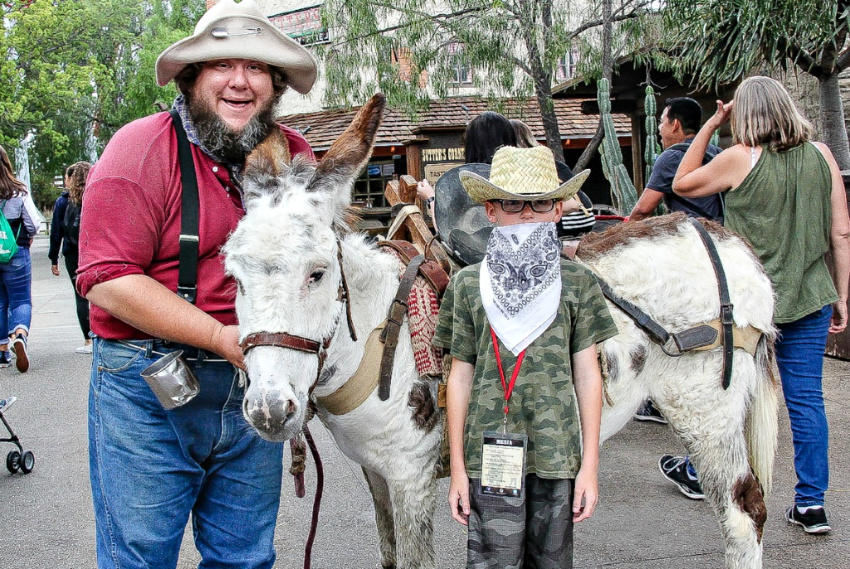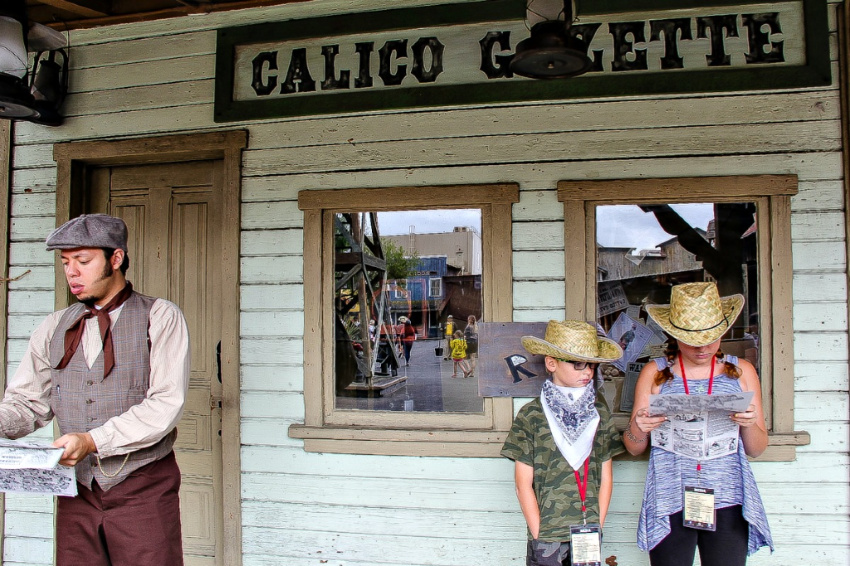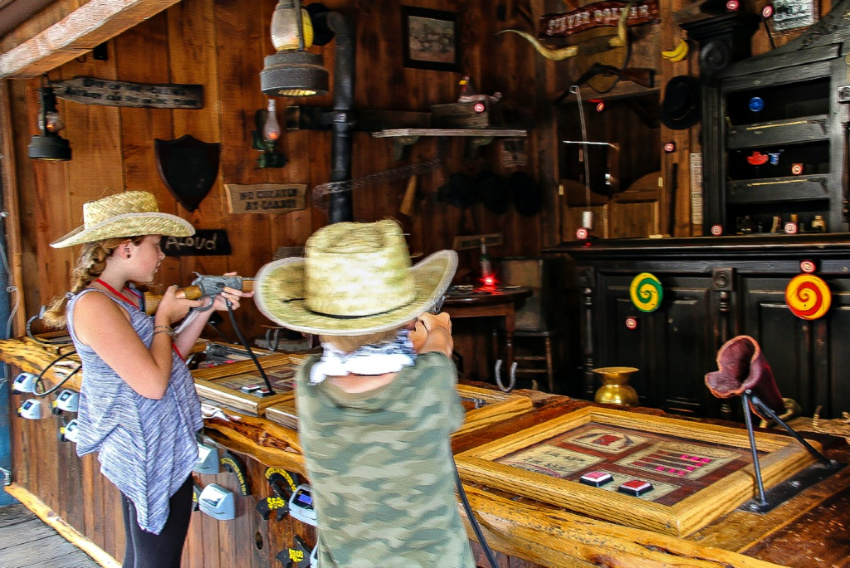 Along with the return of Ghost Town Alive! The park has also debuted Snoopy's Magnificent Magical Revue, a jaw-dropping magic show starring the World's Most Famous Beagle, Snoopy and showcasing the mystifying and amazing magic of Magician Extraordinaire Greg Wilson! We had a fantastic time at the magic show, and Marisol was even called up on stage to be a part of one of the tricks, but I won't tell you which one, you might be able to guess from the photo though.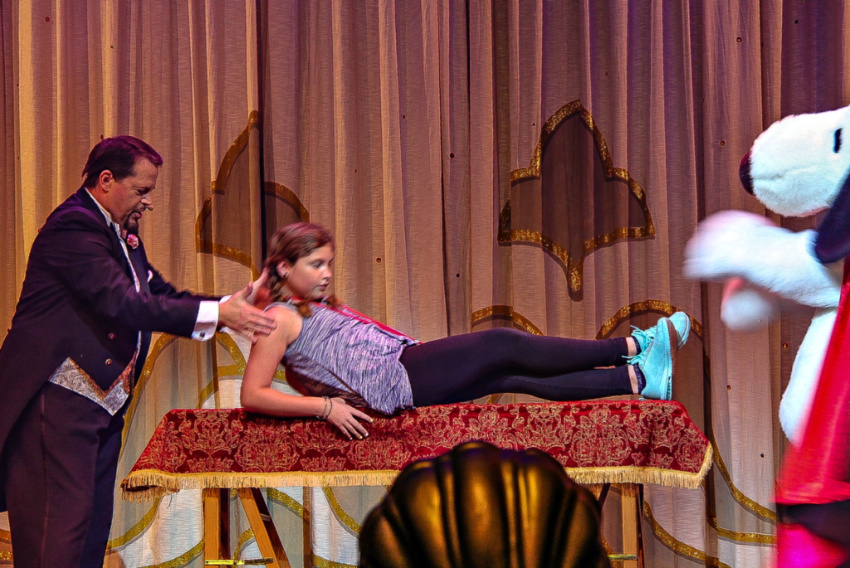 Snoopy's Magnificent Magical Revue will mesmerize on select dates from June 10–August 20 in the Charles M. Schulz Theatre.
Speaking of shows, don't forget to check out the other great shows at Knott's like the Calico Saloon Show, the Wild West Stunt Show, Krazy Kirk and the Hillbillies, and the Traveling Circus.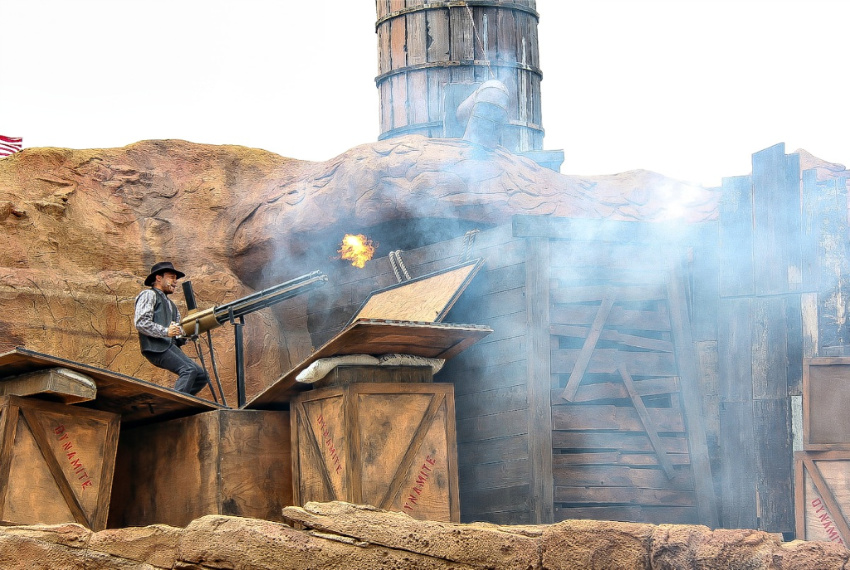 Now, if you happen to be in the area, head to Knott's over Memorial Day weekend, Fourth of July weekend, or Labor Day weekend because the park will be putting on a special nighttime firework display on May 28th, July 1-2, July 4th, and September 3rd.
We would love to see any photos and videos you take from the park when you go so please tag #GhostTownAlive and #KnottsBerryFarm in all your social media posts.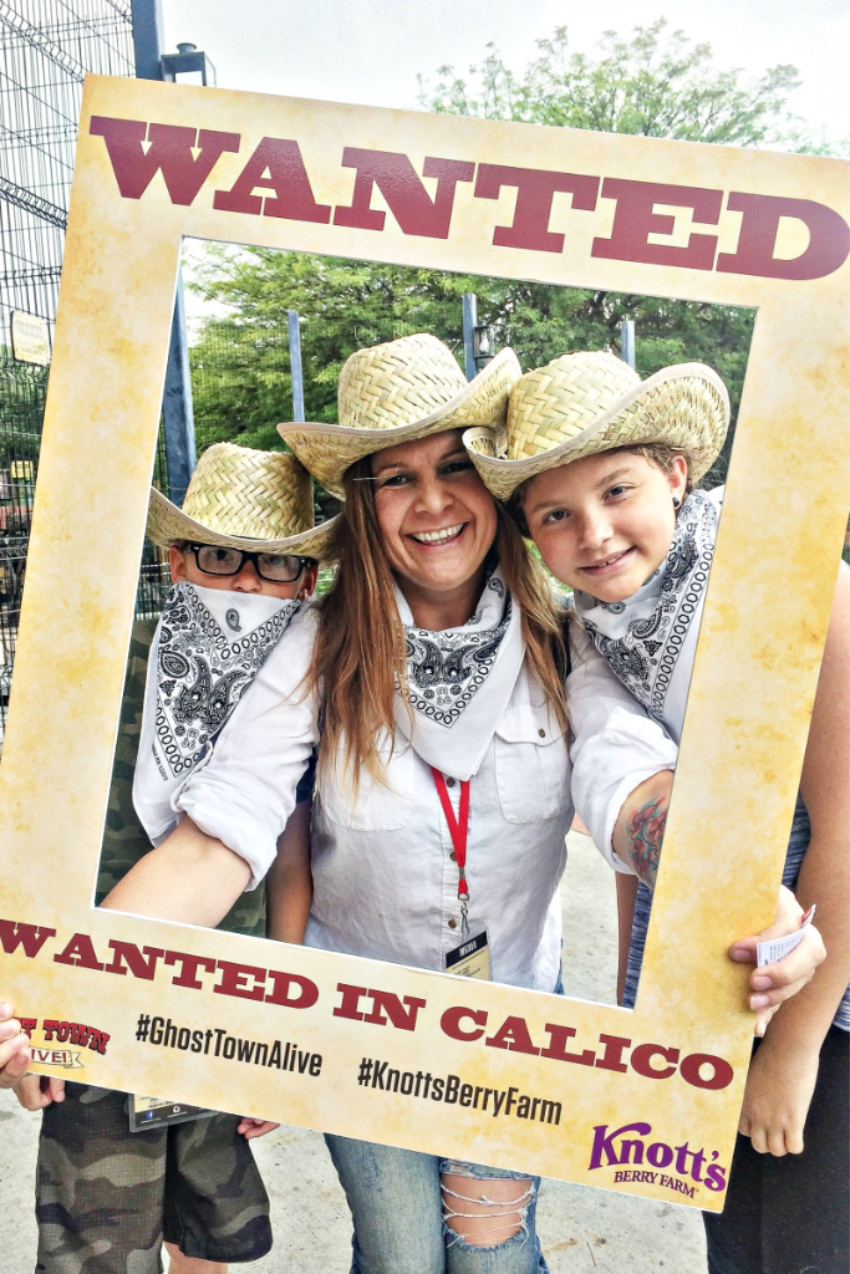 Want to see some of the fun we had? Watch the video below.
Please pin this post for later: