A little while ago we were at my friend Natalie's house for her son Jack's birthday party.  You can see more from the party here, here, and here – there's fabulous tips if you are looking for rainbow, scavenger hunt, or balloon party ideas.   Anyway,  I went to check on Flynn who was happily playing in Jack's bedroom when I noticed some fabulous storage bins in the top of Jack's closet.  They were labeled 'too big', 'too small', and 'toys'.  I needed to do this (at least for the kids clothes).  So I did.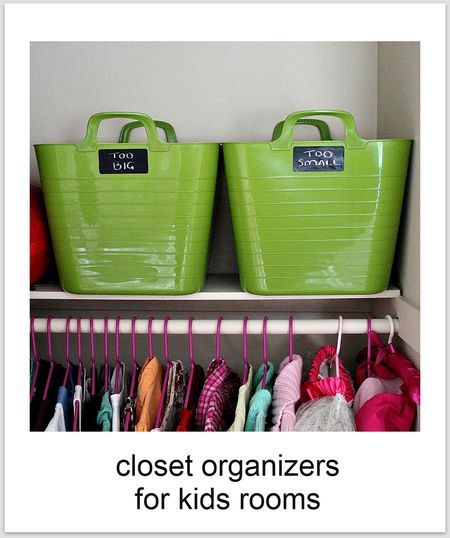 My sister sends clothes from Australia for Flynn when my nephew grows out of them, and I frequently buy clothes on clearance that are a size too big, and let's not forget about the clothes they grow out of as fast as I seem to hang them in the closet.
I didn't think to ask Natalie whether she'd purchased her bins with labels on them, or if she had DIY'd them herself.  Nonetheless, I thought they would be fairly easy to make.
I popped into Target and picked up 4 bins for $5.99 each.  Then using a sheet of printer labels, and some Martha Stewart chalkboard paint that I had at home I set to work.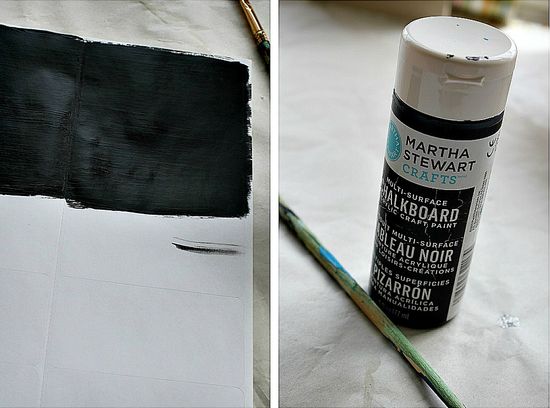 I painted four coats of chalkboard paint on the labels (allowing each coat to dry before painting the next), then left them overnight to dry.  The next morning I labeled each and attached them to the bins.
Now if I ever need the bins for something else I can remove the labels, or erase the chalk and re-label them in the future.