Coloring pages aren't just for coloring in. You can make beautiful and fun coloring pages crafts that you will want to keep or give as gifts.
Coloring pages crafts
Are you wondering what to do with coloring pages? Whether you have a coloring book or downloading free coloring pages to print at home, we have some fantastic ideas for crafting with coloring pages.
All of the coloring page crafts I'm sharing below I made using FREE printable coloring pages that you can find by clicking each of the links.
Faux stained glass window art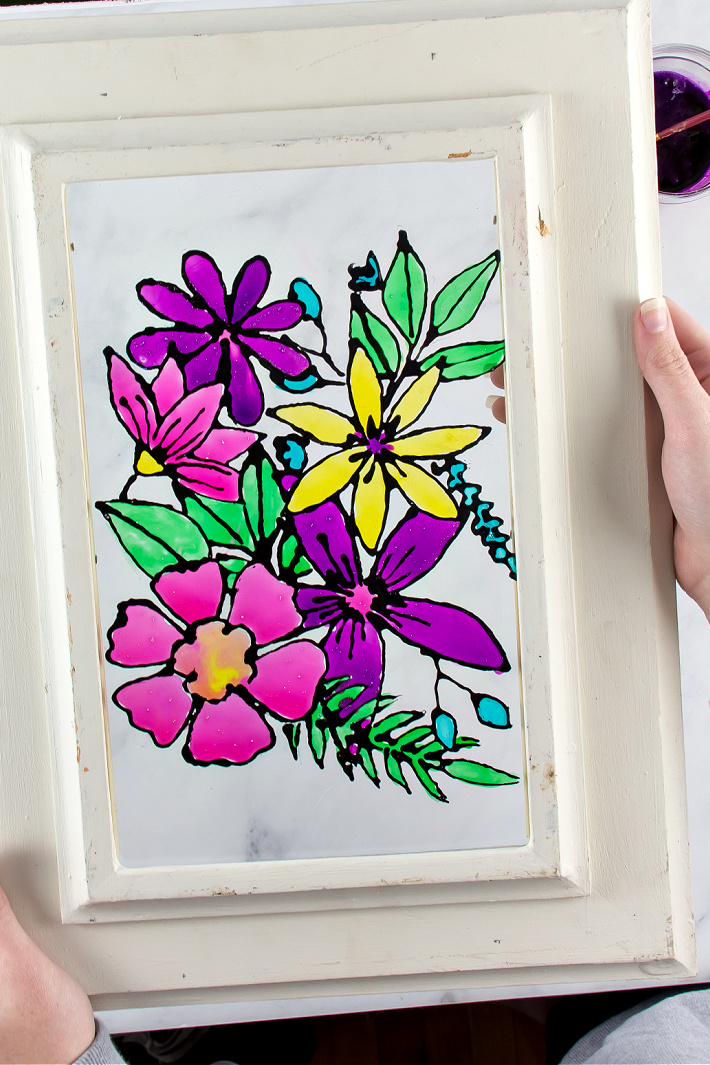 Make beautiful faux stained glass windows that you can frame and hang in your home. This is a fun craft for adults, teens, and kids. I made this one for Kids Activities using one of their free printable flower coloring pages. You can find frames such as the one I used here at thrift stores.
Coloring page t-shirt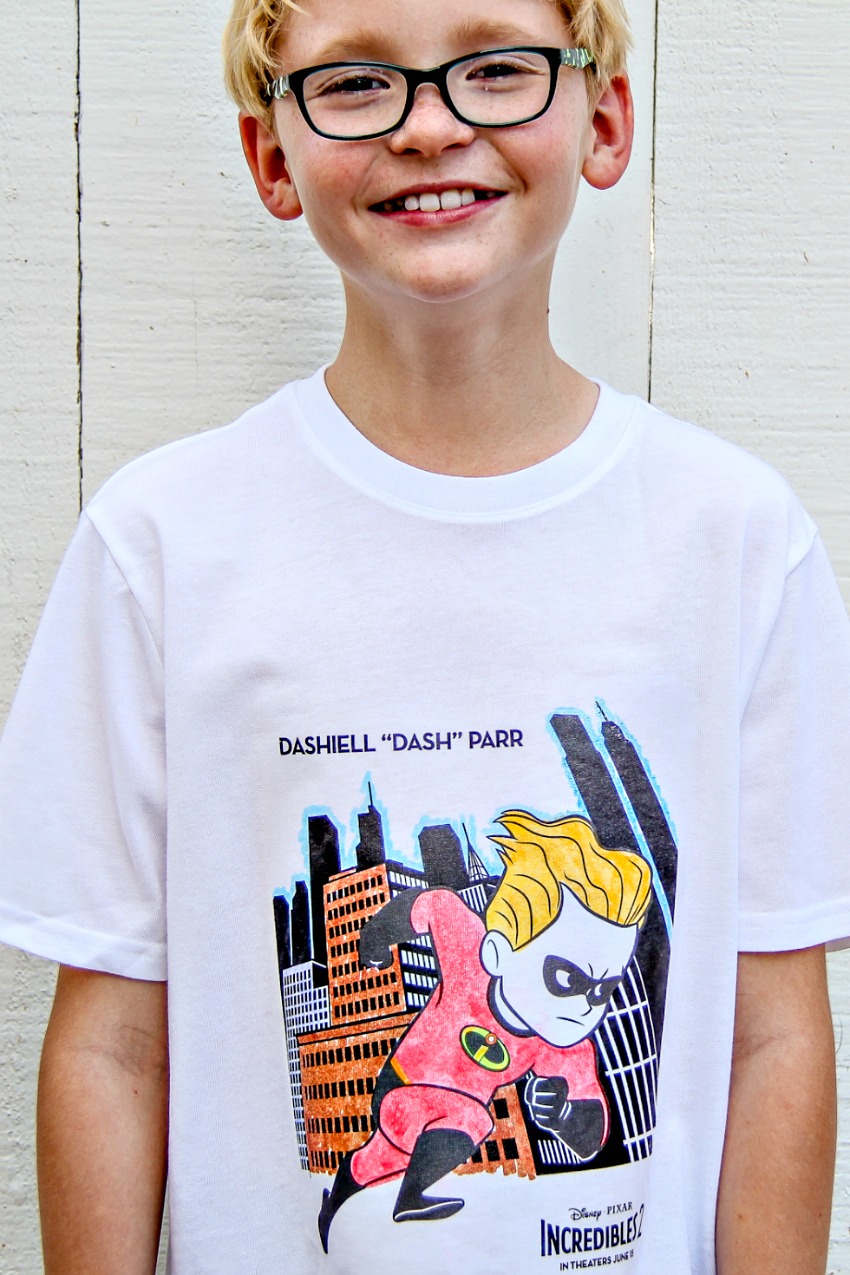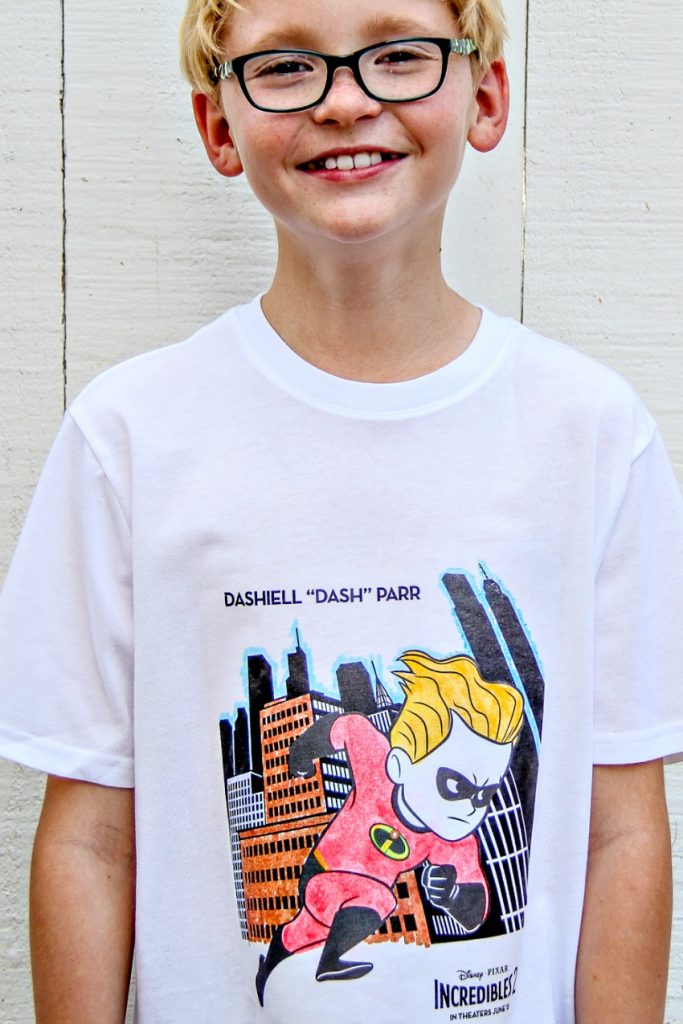 Why just print and color in your favorite characters from a movie or television show onto paper when you can color them in on a t-shirt and wear it? Over at Lady and the Blog I have really easy tips for turning a coloring page, like this Incredibles one, into a coloring page t-shirt design that you can color in with fabric markers.
Paper plate snowglobe craft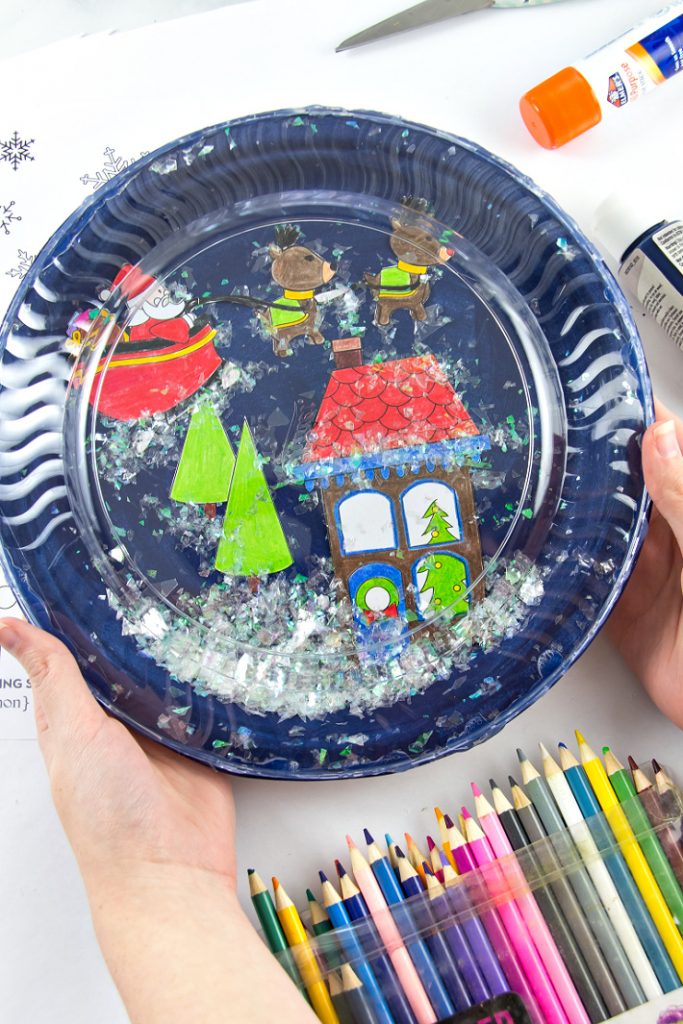 Kids are going to love making paper plate snowglobes all winter long. They can make snowy winter scenes, Christmas scenes, and so much more. All they need are coloring pages and a little imagination. I'm sharing just how easy it is to make this fun craft at Kids Activities.
Coloring page greeting cards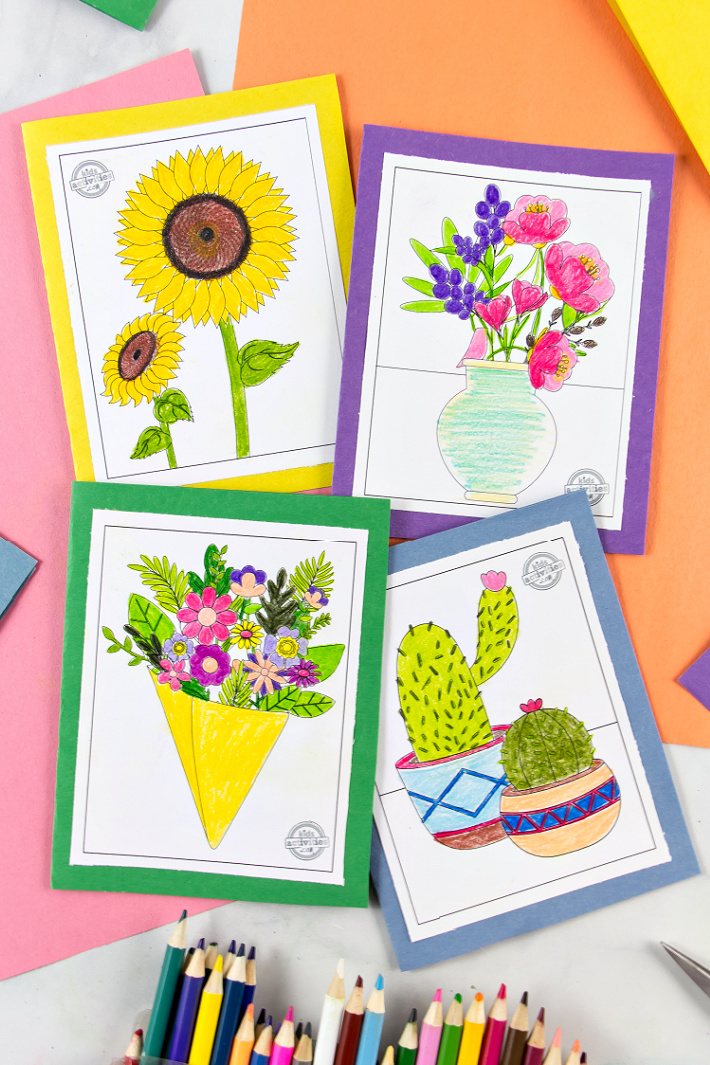 I don't consider myself very talented when it comes to drawing, so if you are like me, you will love this coloring page craft. Turn beautiful coloring pages into greeting cards that you can send to teachers, parents, siblings, or friends. I'm showing you how to do it at Kids Activities.
Tissue paper sunflower art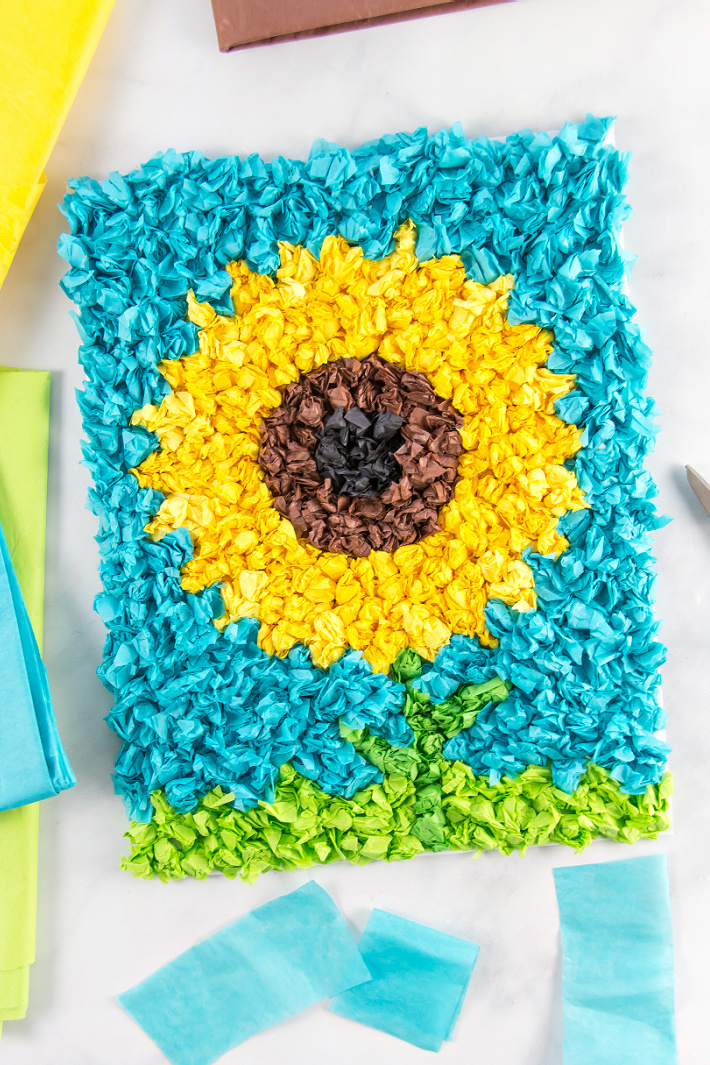 Paper Easter egg crafts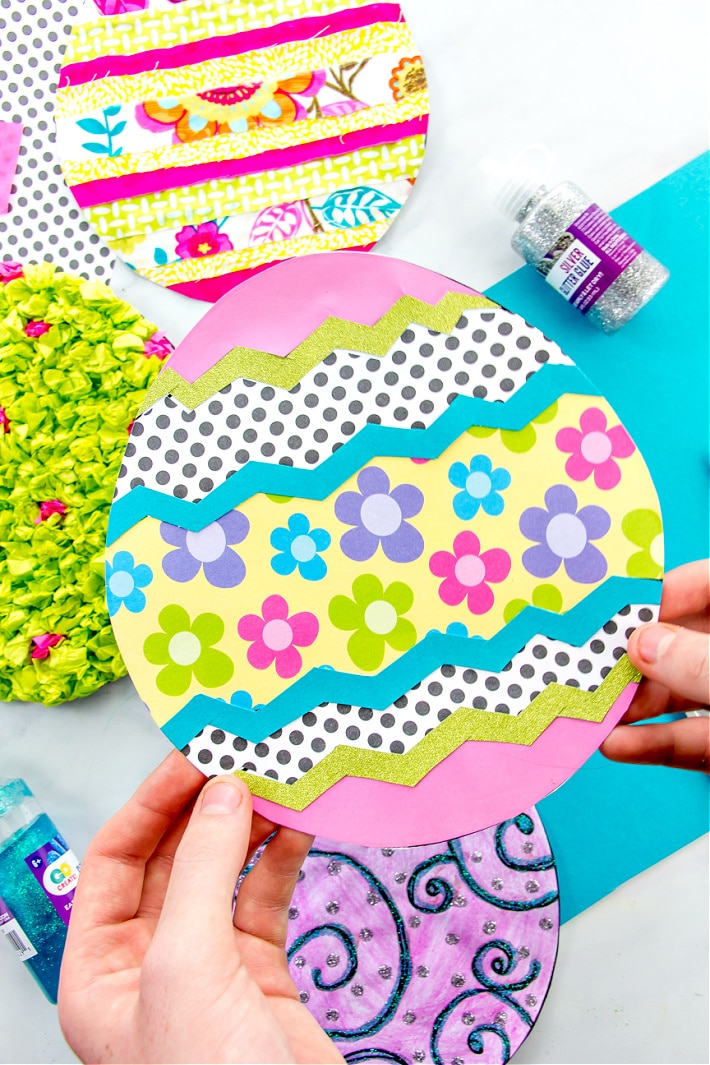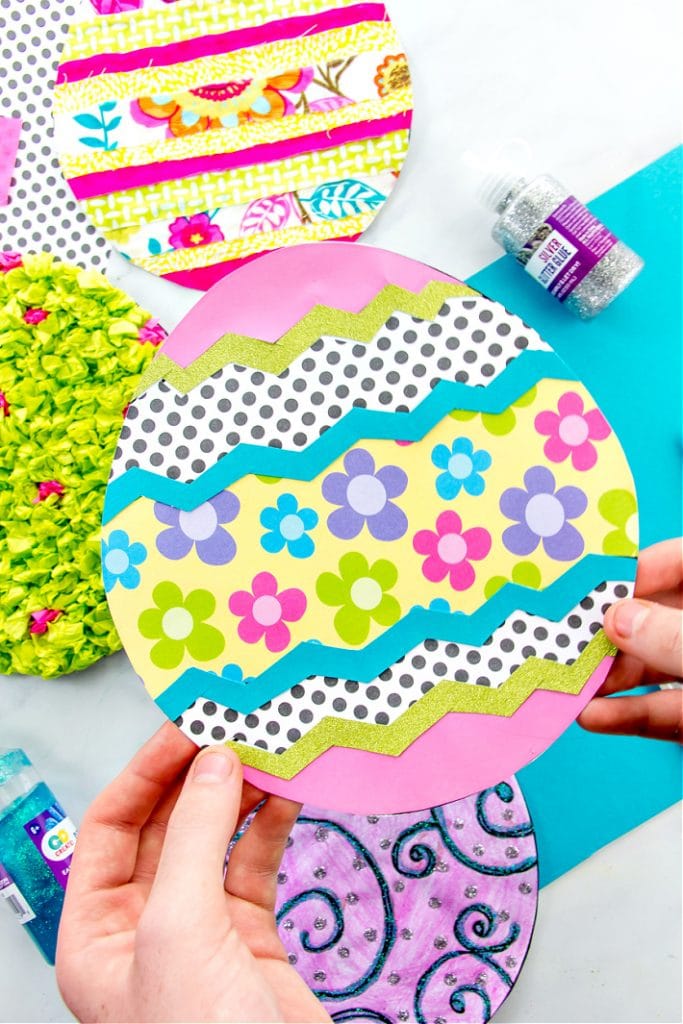 Over at Kids Activities I'm showing you eight different ways you can make paper Easter egg designs using coloring pages. First, there are four different mosaic Easter egg crafts, and then I used the same coloring pages to make four colorful paper Easter eggs using all kinds of fun craft supplies.
Butterfly string art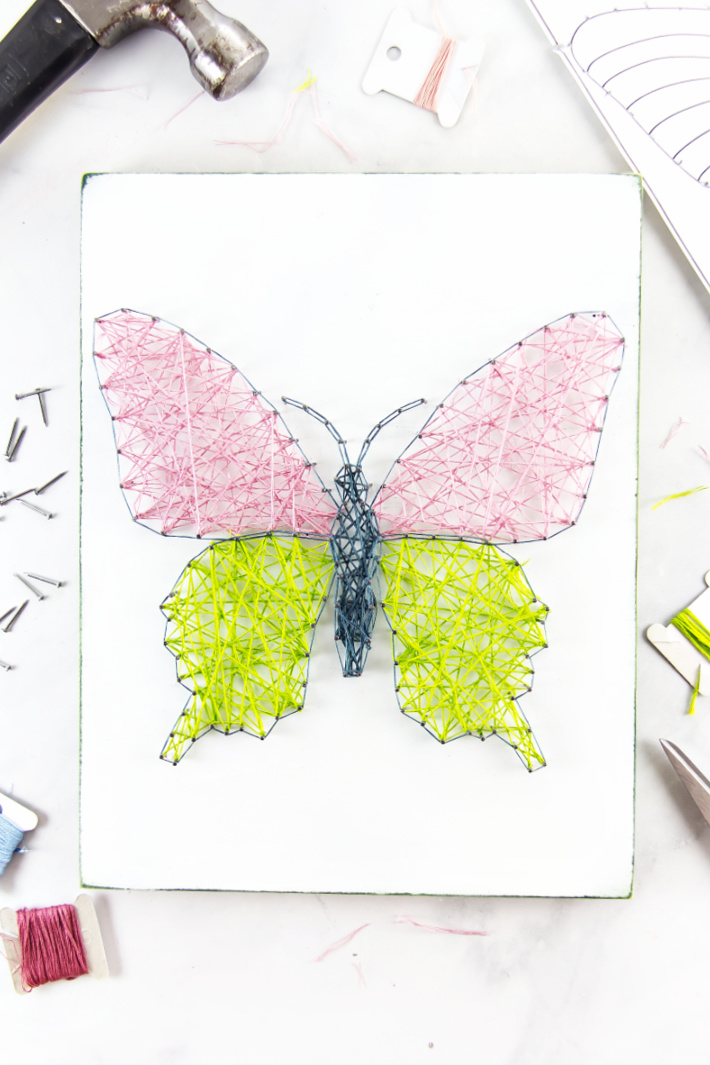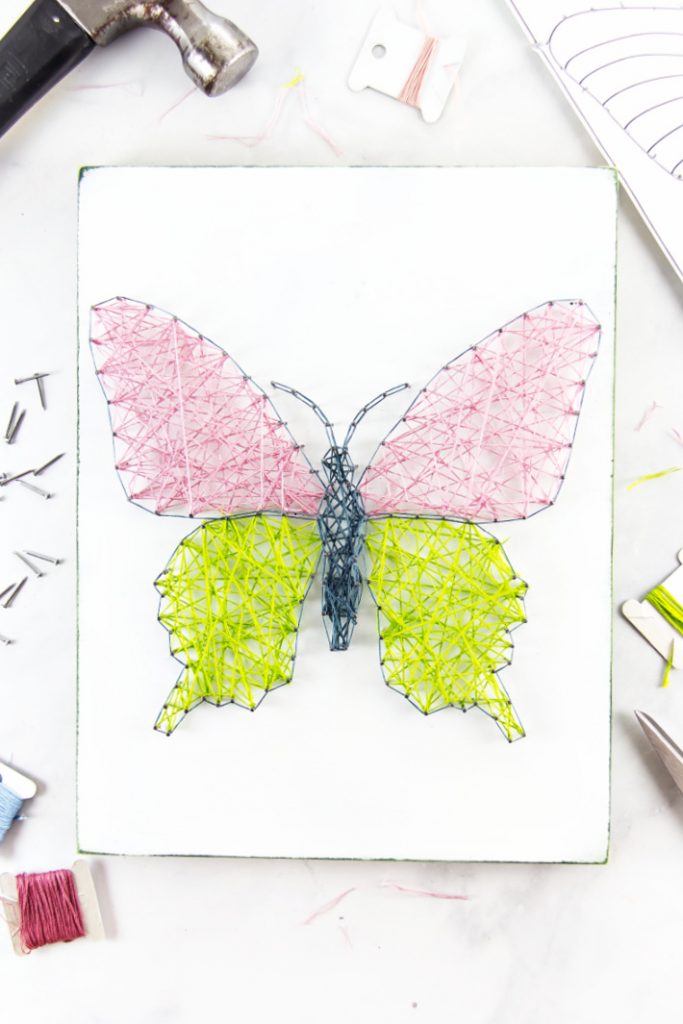 Did you know that you can use coloring pages to make string art? I made a series of three pretty string art butterflies using the one coloring page from Kids Activities.
Lovebirds embroidery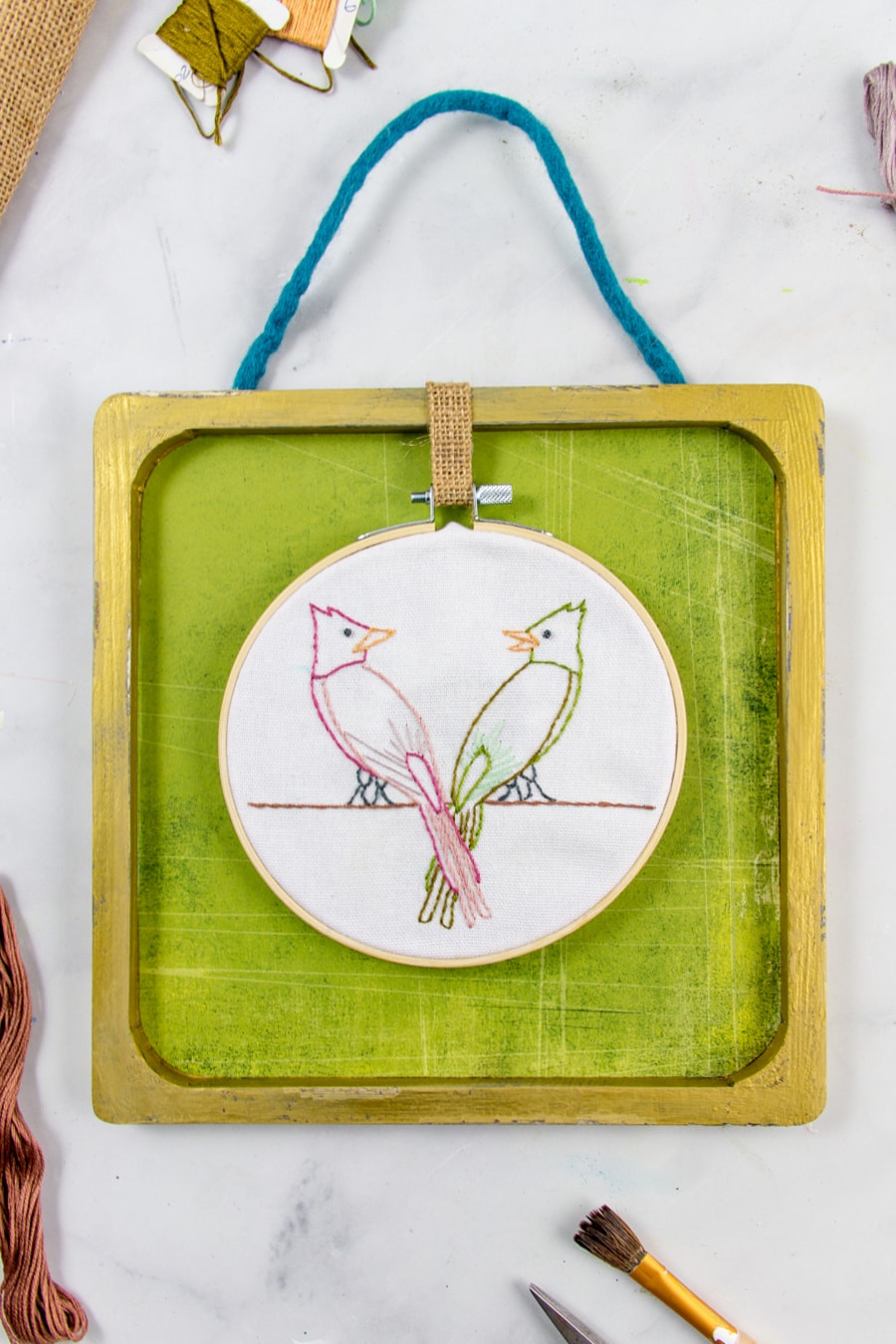 Did you know that you can use coloring pages for embroidery? I'm showing you how I turned a Valentine's Day coloring page into this pretty lovebirds embroidery to hang on my office wall. I've got all the details at Make and Takes.
Please pin this post for later: