The kids are going to love having their own horse races with this quick and easy pool noodle horse craft that takes under 30-minutes to make.
Mike's daughter gave us a couple of pool noodles for a last-minute craft for the grandkids for school this week. They asked us to get crafty and turn them into horses; it's Derby Day on Saturday which is a big deal here in Kentucky. Thankfully I have quite a large stash of craft supplies so we didn't need to buy anything and were able to whip up these adorable pool noodle horses in about 30-minutes.
I took a little inspiration from the DIY hobby horse party favors I made for the twins' 5th birthday party, which was cowboy and cowgirl-themed.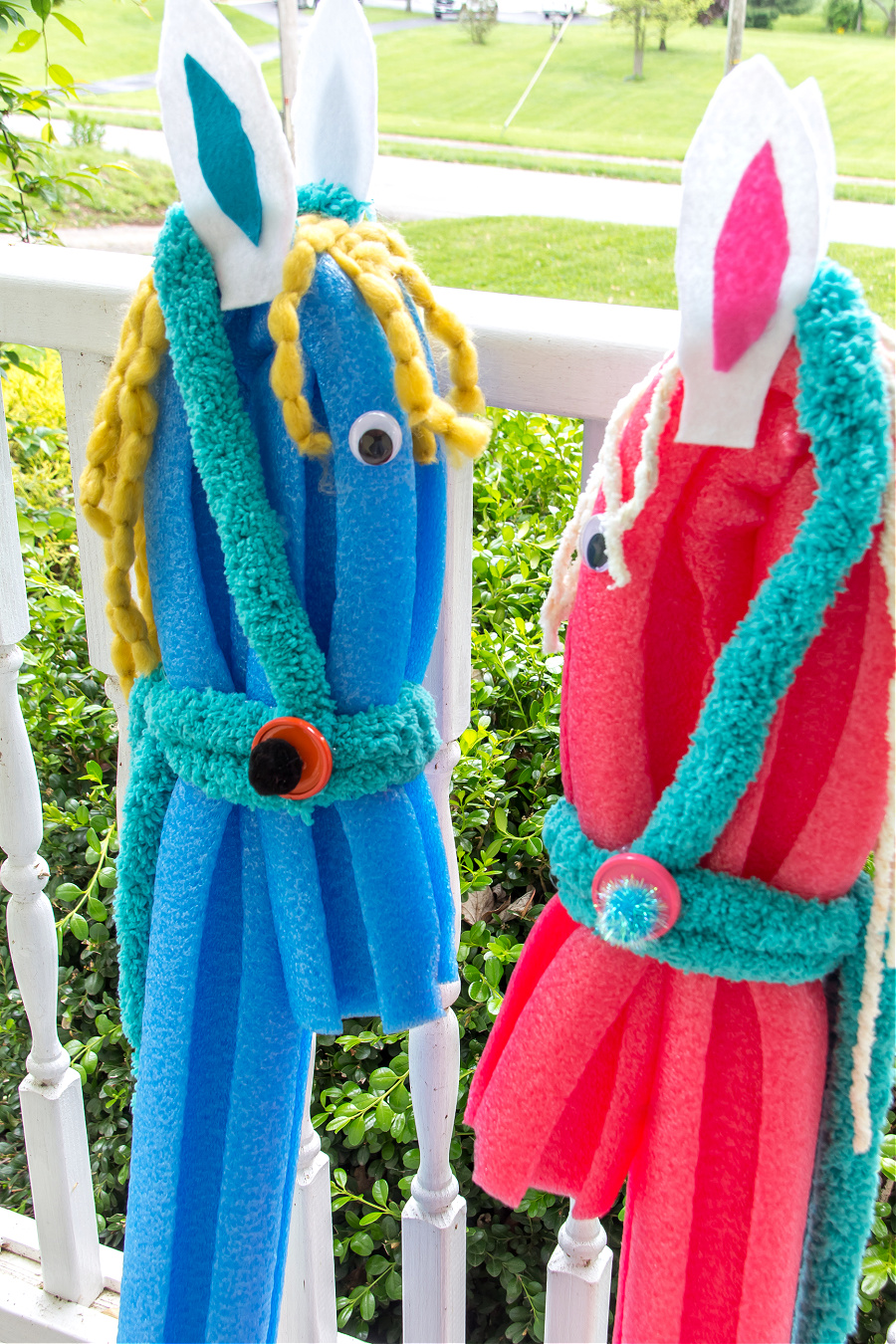 How do you make a horse out of a pool noodle?
Supplies
Pool noodle – preferably a smooth round one
Yarn, rope, or ribbon
Buttons
Pom poms
Stiff felt
Scissors
Hot glue
Googly eyes
Heavy duty tape
Instructions
We suggest you use the rounded pool noodles, however these are the pool noodles we were given so that's what we worked with.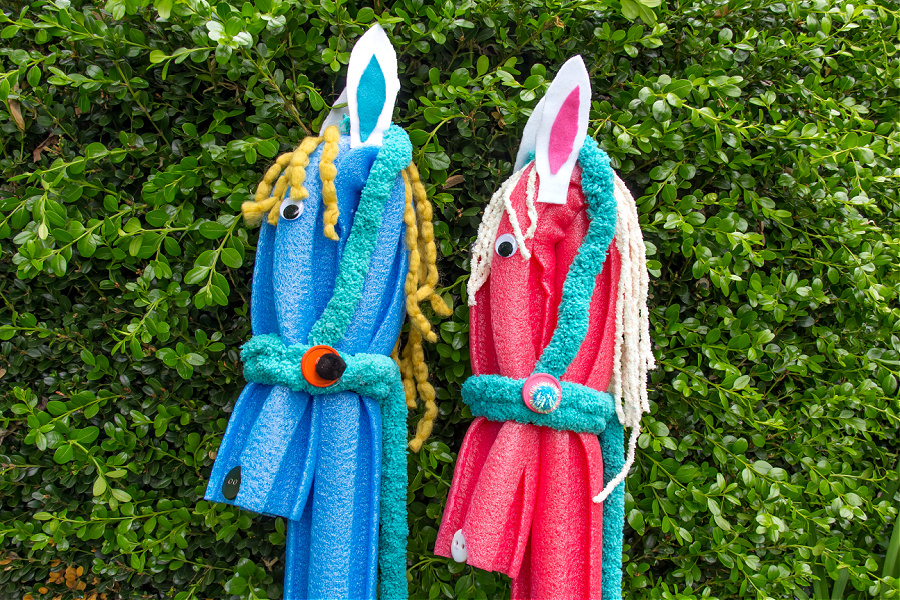 The images I shared are fairly self-explanatory for assembling your horse. You are going to need lots of hot glue for this project.
Bend over the top of your pool noodle and wrap tape around it. We used a thick blanket yarn to make the bridle and reins which we wound over the tape first and tied into a large loop at the back.
Cut the stiff felt into an ear shape and then glue a bright colored smaller ear into the center of it. Glue these either side of the horses head.
Attach your googly eyes, and then cut lengths of yarn for the mane and glue those between the ears. Wrap another piece of blanket yarn over the top of the head and down the sides of the horses head. This will hide where the mane has been glued on and finish off the bridle.
The last step is to glue buttons on for the nose and on the side of the bridle. We attached colorful pom poms onto the bridle buttons too.
Please pin this post for later: