One thing I missed about San Diego while we were living in Monterey for 2 years were the annual summer concerts in the park held at Spreckels Park in Coronado.  They are held every Sunday evening from around 6pm and are such a great night out with, or without the kids.
We had a friend come into town recently so a group of us got together and headed down there with wine, food, our wooden roll-up tables, beach chairs, and picnic blankets in tow.   It was such a great night.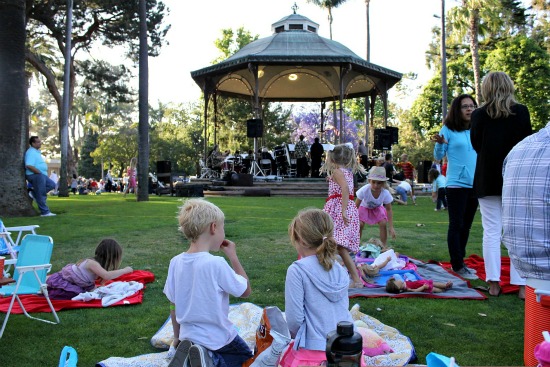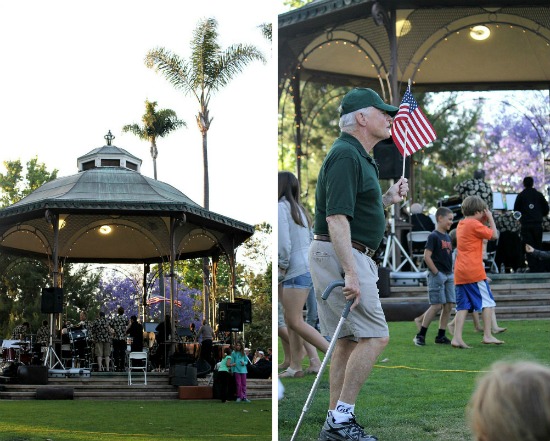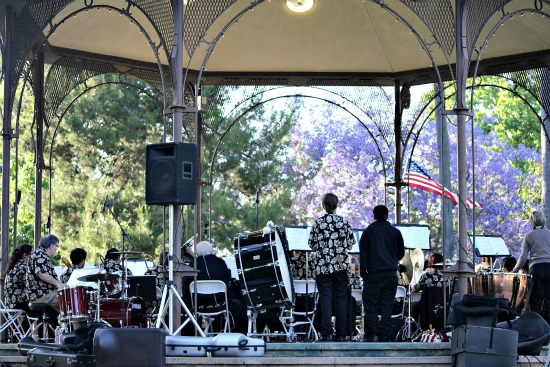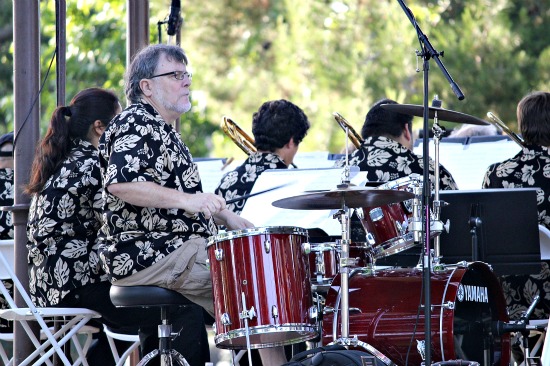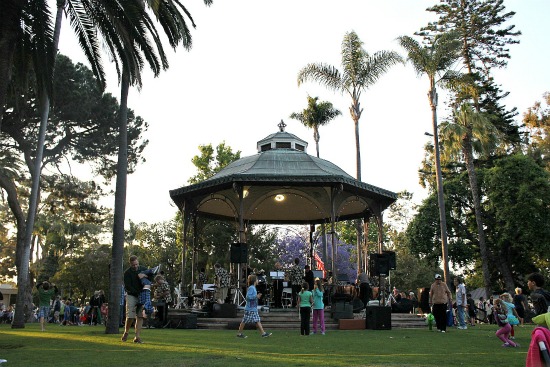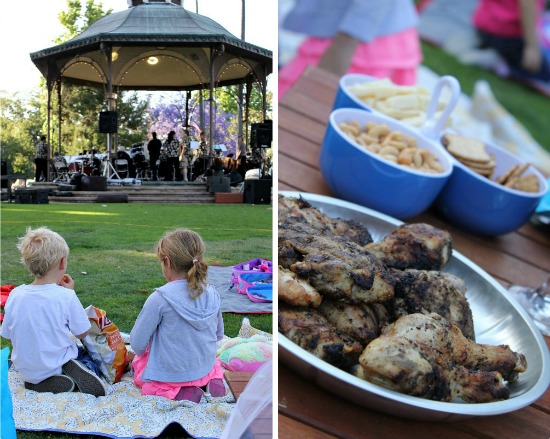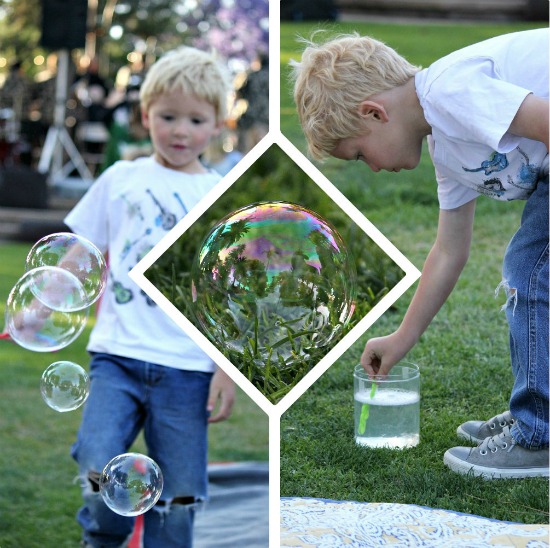 Can you see the beautiful trees in the bubble in the center.  I had no idea I'd captured that until I got home and was looking through my photographs.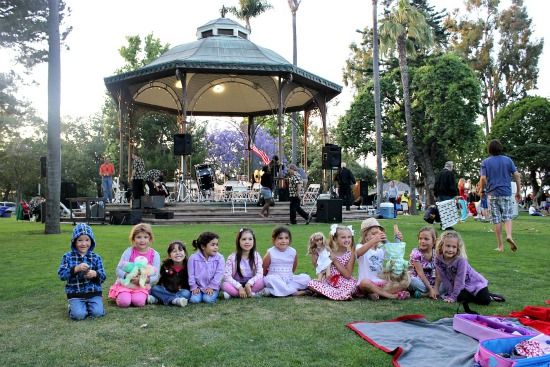 Here are my tips if heading to the concert with kids:
Although there is a playground at Spreckels Park, it gets extremely crowded with kids so take other items along such as a board game, bubble blowers, and a ball.
Pack food – you will find people grilling, with picnics, and those with wine and cheese laid out ever so nicely on little wooden tables.  We generally go the picnic route, this time we took cheese, crackers, cashews, and chips, and my husband pre-grilled chicken earlier in the day which we served cold.
Take a picnic blanket and chairs, and if you have one we never go without our wooden roll-up table.
Parking can be difficult to find, especially if you arrive after 5:30 so either have one person unload the car in the drop-off area and then you go and park, or be prepared for a walk, you will find a lot of families take a wagon filled with food and chairs so they don't have to carry it.
Arriving between 5-5:30pm is ideal and you will likely find a great spot to set up.
There are bathrooms located at Spreckels Park.
Don't forget a warm jacket or blanket for the kids, it might be warm and sunny when you arrive but it does cool down quite quickly.
You can find the full Coronado concert schedule here.
Disclosure: We were provided with a basket of McCormicks Grill Mates products as part of the Crowdtap Grill Ambassadors program.  We used the Grill Mates Spiced Herb and Brandy marinade on our chicken, and it was delicious.