Our kids LOVE the Dennis the Menace Park in Monterey.
However mama doesn't like it much at all when it's stinking freaking hot and she has a near death experience (more likely from a heart attack) caused by this: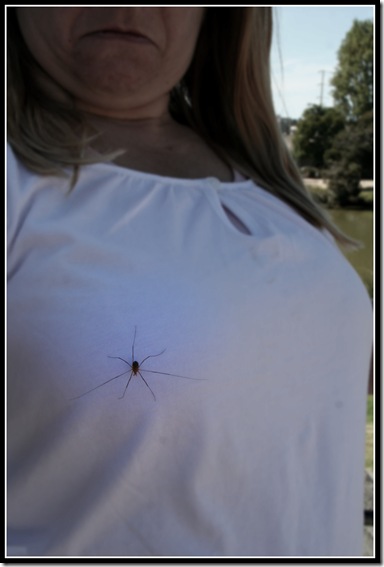 Yes that is a spider on my boob in case you were wondering.  I look none to pleased about it either.  Although I did snap a quick pic before freaking out and screaming.
I'm too exhausted to finish editing them tonight, so you will have to wait until tomorrow to see the rest of the photographs from our day out.
I will also be announcing the winner of the $500 Walmart gift card tomorrow too, so stay tuned.