Download these free printable Disney's Christopher Robin movie activity and coloring pages, the kids will love them.
The twins and I were invited to a press screening of Disney's Christopher Robin today. It will be in theaters this Friday, August 3rd. Go see it!
I'm not going to give you any spoilers, but it's a great movie, particularly for parents who might need a little reminder of what's truly important.
For now though, what I do have, is a whole lot of free printables that the kids are going to love.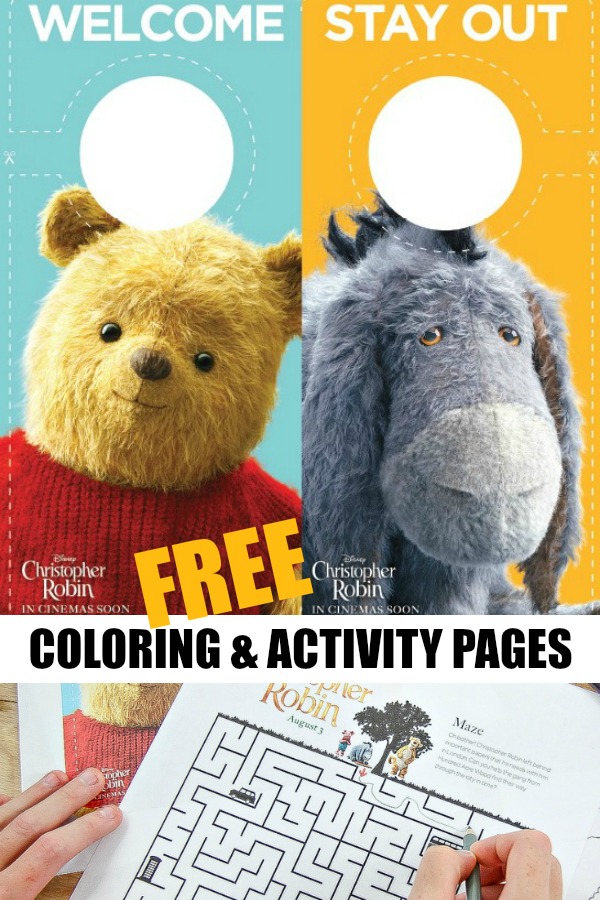 Click on each of the links below to download and print the activity and coloring pages.