Make a homemade lemon-thyme simple syrup that's perfect to include in this homemade lemonade recipe, or add a splash of bourbon to create a delicious bourbon thyme lemonade cocktail.
It's been a long week. Before our last trip to Kentucky, I had picked up bags of lemons to make homemade lemonade with the twins'. It was on our summer bucket list but we ran out of time to do it before our trip. So, I popped the lemons into the refrigerator (because it's been so hot here), and then promptly forgot about them. Clearly, I don't open up the veggie drawer in the refrigerator enough, but that's what happens when you are either eating fresh fruit from the tray on the counter or popping frozen fruit from the freezer into the blender for smoothies.
I finally came across them yesterday though when I was chopping up another bag of veggies for our hermit crab. So, I decided it was time to make that lemonade before I had to throw all of those beautiful lemons away.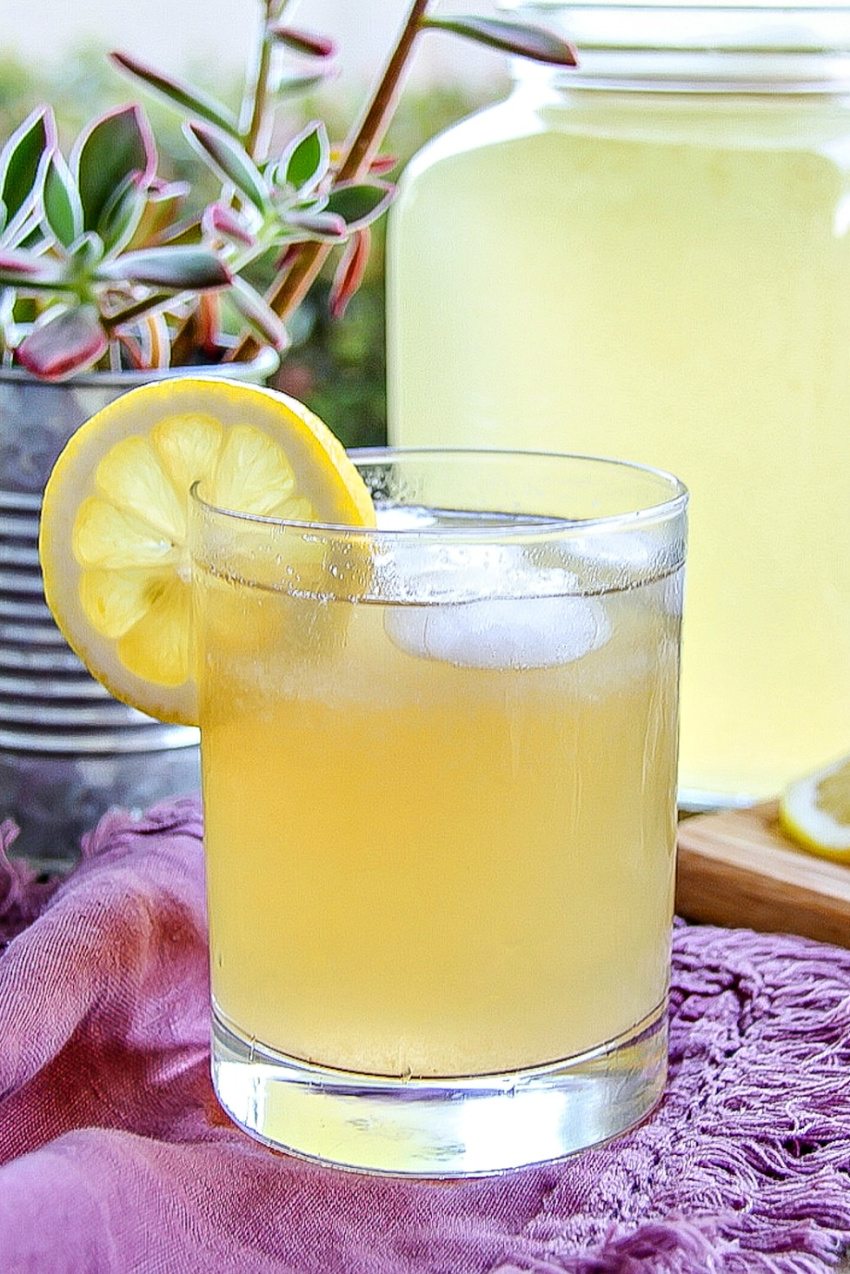 I've been growing thyme in a pot on the patio so I decided to whip up a batch of lemon thyme simple syrup while I was at it so that I could use it not only in the lemonade but also use some of the lemon rinds. I hate it when things go to waste.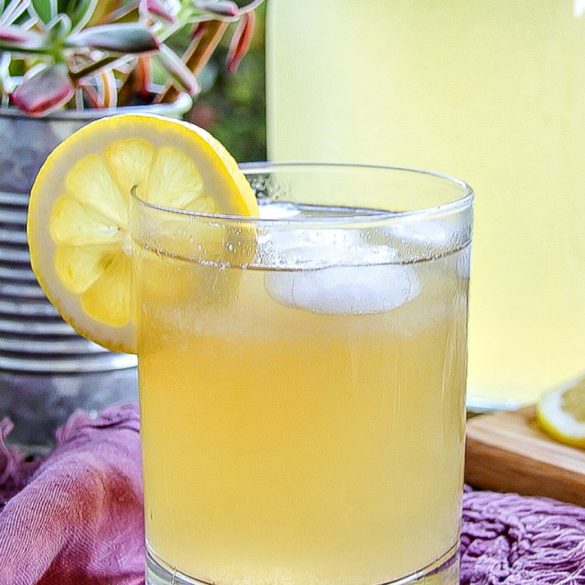 Ingredients
3 cups water
1 cup white sugar
zest from one lemon
a few sprigs of thyme
1 cup lemon juice
Instructions
Add the thyme, zest, sugar, and one cup of water to a saucepan. Cook over medium heat until the sugar is dissolved. Set aside to cool and then strain the liquid into a jug.
While the simple syrup is cooling, juice enough lemons to make one cup of juice, make sure to strain the lemon juice though to get any chunky pieces out of it.
Once the lemon thyme simple syrup is cooled add the lemon juice, top with another two cups of water and refrigerate.
Add the homemade lemonade to 2oz of bourbon over ice and you have the perfect summer cocktail to enjoy.
Please pin this post for later