Meal prepping is made easy with these easy salad in jar ideas that are perfect for work, school, home entertaining, and parties.
School starts in just a few more days for the twins' and for Jay the week after. In an effort to be better organized around here and provide healthier options … because apparently buying salad items and putting them into the fruit or veggie drawer in the refrigerator doesn't mean I'll actually use it … I'm starting to prepare more meals ahead of time. This is great for Jay to take meals to work with and college too.
Note: This project was originally published on Hewlett Packard's MyPrintly website, however that site is no longer. You can still find some videos on the HP YouTube channel though. 
Salad jars are perfect for so many things you've got going on too from backyard barbecues and picnics (hello, keep the flies away AND easy clean-up), to back-to-school, taking lunch to work, and even taking something healthy with you as you head out the door to soccer practice or gymnastics with the little ones.
What You Need To Make Jar Labels
HP Photo Creations
2″ round labels
HP ENVY Photo Printer
HP Original Ink (Learn how to save 50% on HP Ink here)
Jars
Salad ingredients
How To Make Jar Labels
Download HP Photo Creations. then click on 'Gifts and More', and then 'stickers'. You will see there are a number of designs already there for you, but you can create your own too by editing an existing design.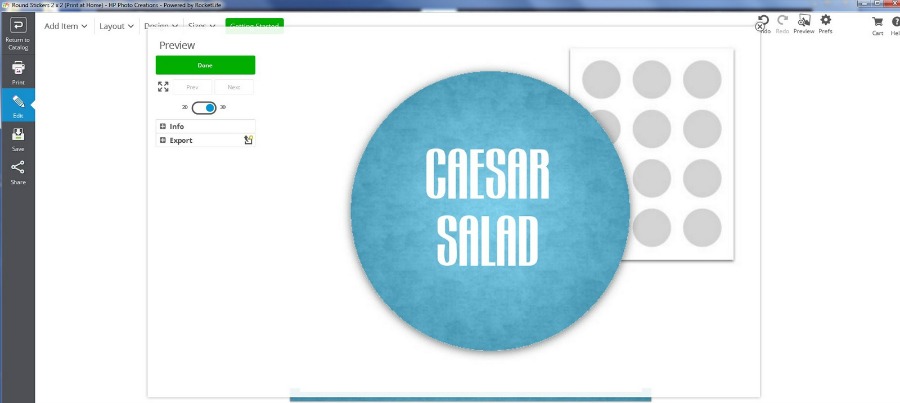 Once you've designed your labels, save them, and then print using your HP ENVY Photo Printer.
Mix up your jars of salad. Tip: Place wet ingredients such as dressing at the bottom and then work your way up to items you don't want to get soggy.
Label your jars and serve immediately, or place in the refrigerator for meal prepping.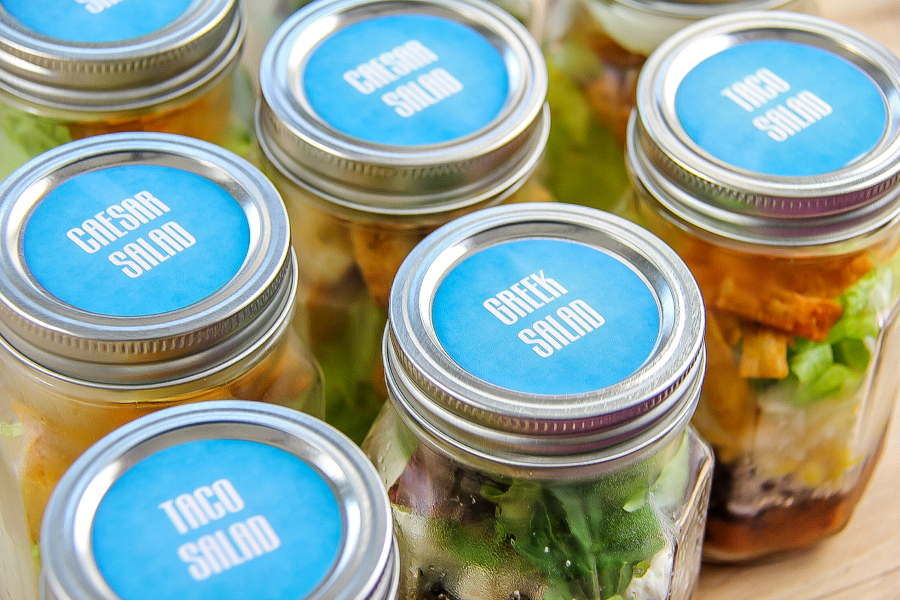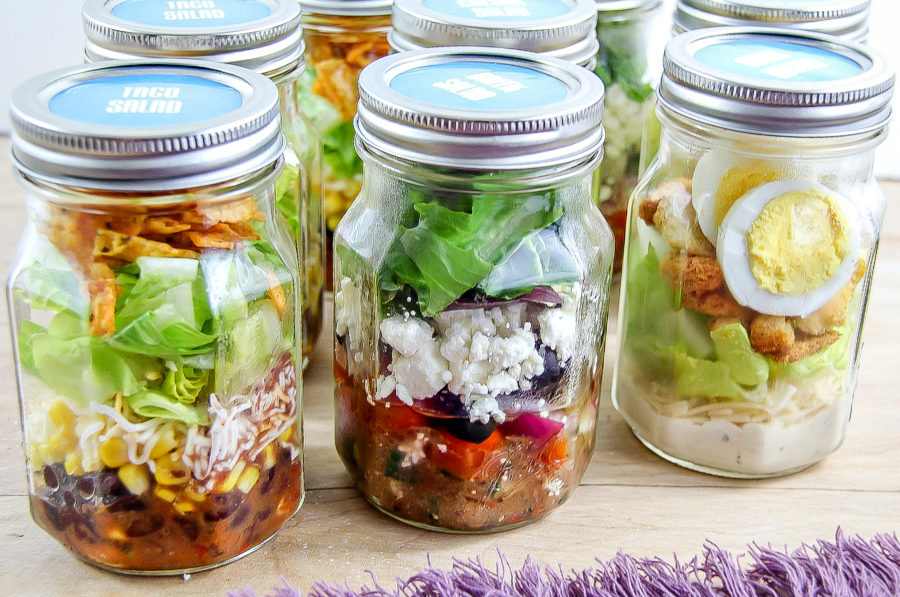 Please pin this post for later: