Asian chicken lettuce wraps are perfect for a self-serve bar, al fresco dining, or a quick and easy weekend dinner.
There is nothing that annoys me more as a parent than making meals that someone is bound to complain about. I often now make self-serve bar meals for weekend dinners. This means everyone can take what they want and there is something that everyone will like to choose from.
These simple Asian chicken lettuce wraps are perfect for this. I've included our chicken recipe below that pairs perfectly with butter lettuce. I prefer butter lettuce over other varieties as it doesn't fall apart quite so easily.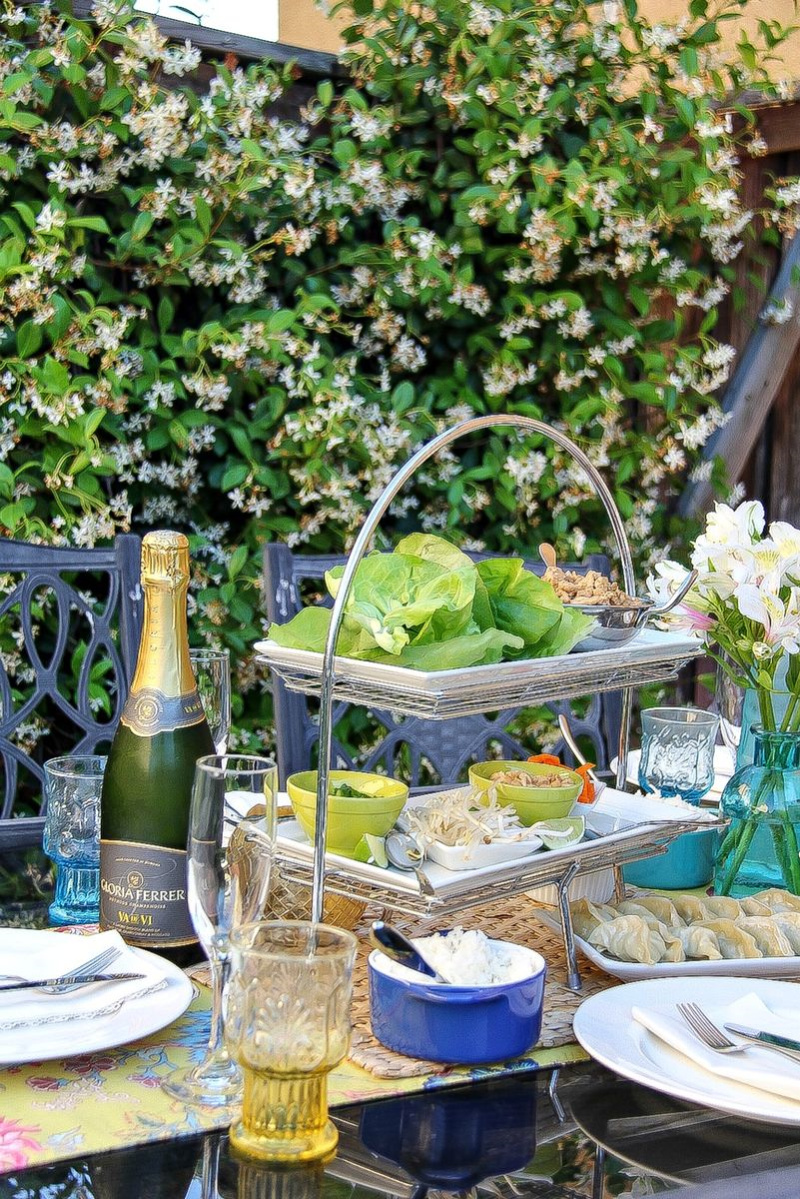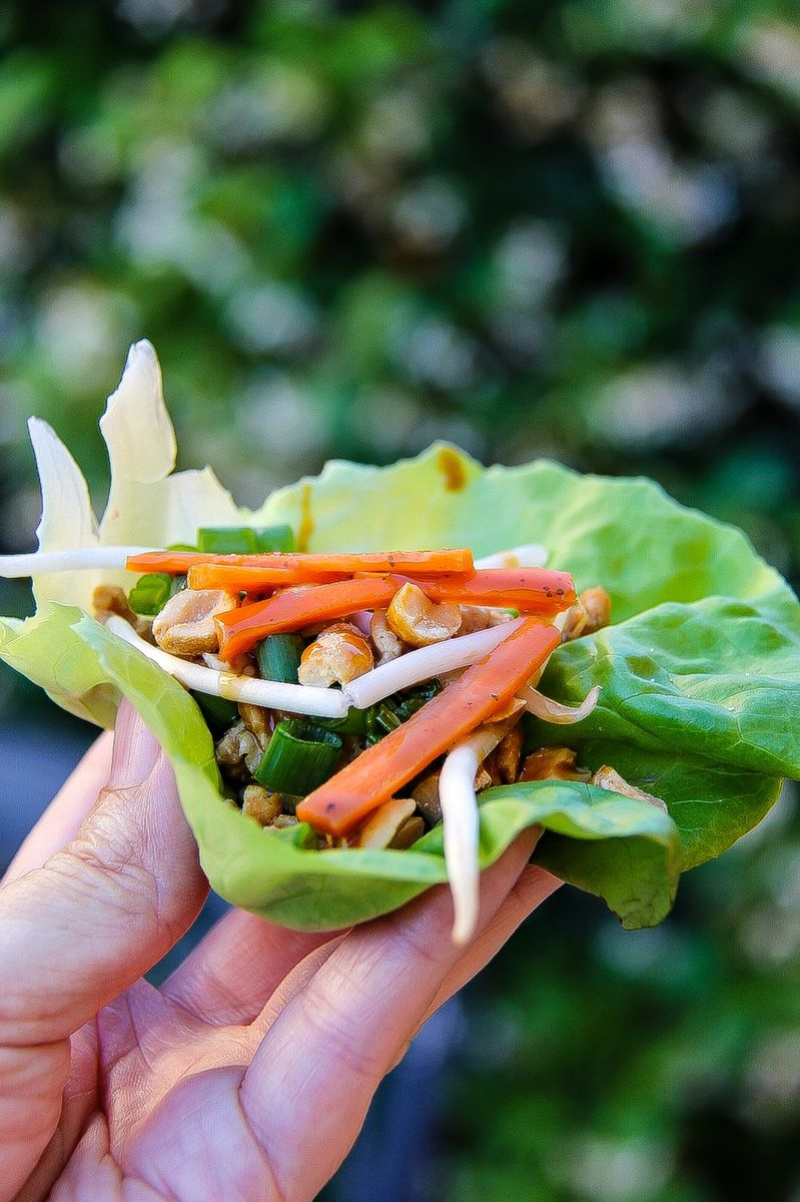 Ingredients
1lb ground chicken
1/4 cup coconut milk (canned)
2 tbs soy sauce
1 tbs hoisin sauce
1 tsp ground ginger
1 tbs crushed garlic
1 tbs coconut oil
2 diced shallots
Instructions
Heat the coconut oil in a pan and add the shallots. Cook for a couple of minutes until they begin to go translucent.
Add the ginger and garlic and stir-fry.
Add the ground chicken, break it up and stir occasionally until cooked through.
Combine the hoisin and soy sauce in a small jug and pour over the top, stir until heated through.
Add the coconut milk and combine thoroughly. Turn the heat down to low and simmer until most of the liquid is gone.
On the side, I place out small serving dishes of carrots, bean sprouts, roasted peanuts or cashews, lime, green onions, and any other toppings I have on hand at the time.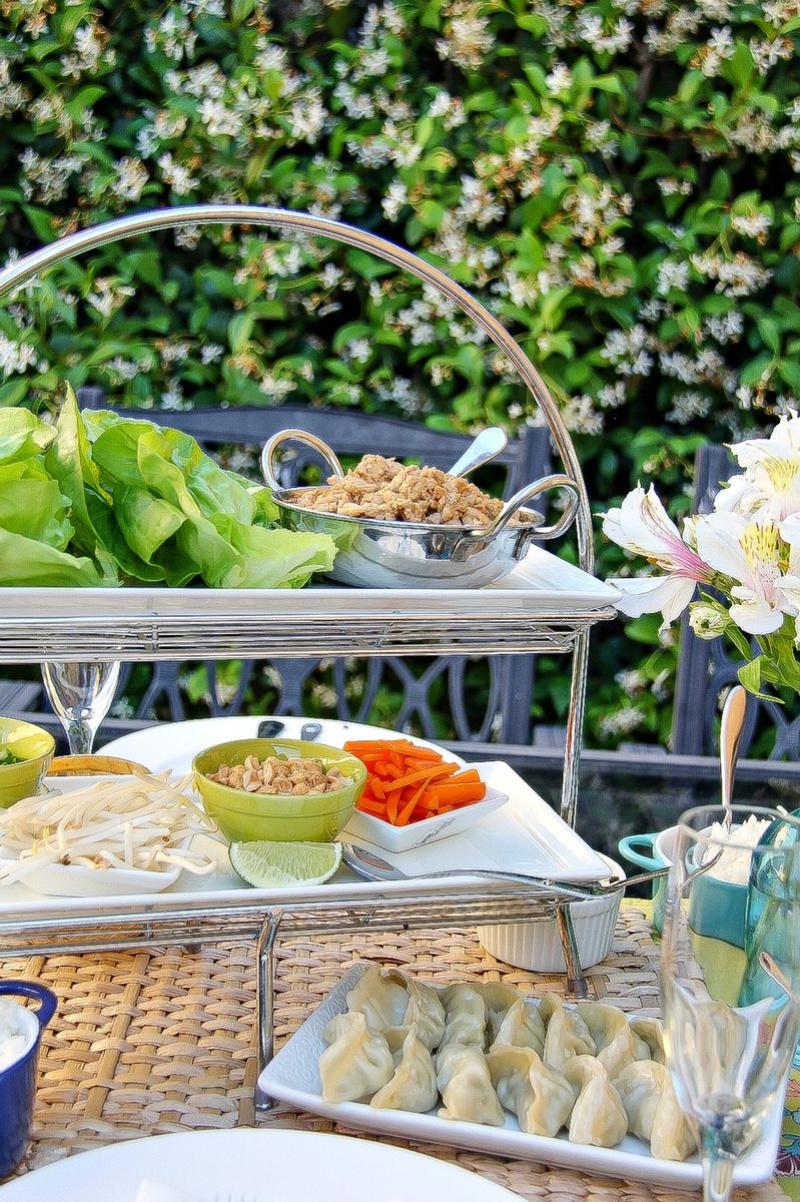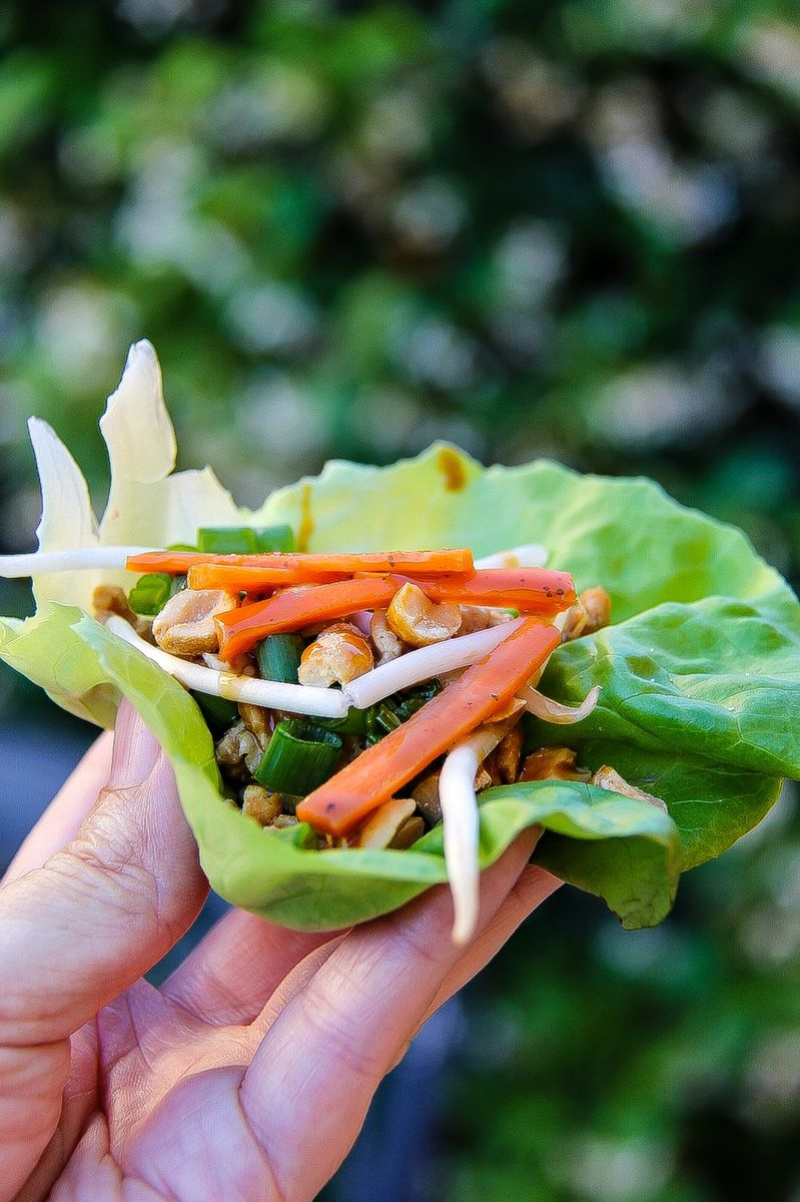 What are your favorite toppings for lettuce wraps?
Please pin this post for later: