This pineapple fried rice is served in a fresh half pineapple. Serve it as a side dish or as a delicious meal on its own.
Rice is a staple side dish around here. When I have leftover ham, pork, or chicken from dinner but it's not quite enough for a second meal, I use it to make fried rice.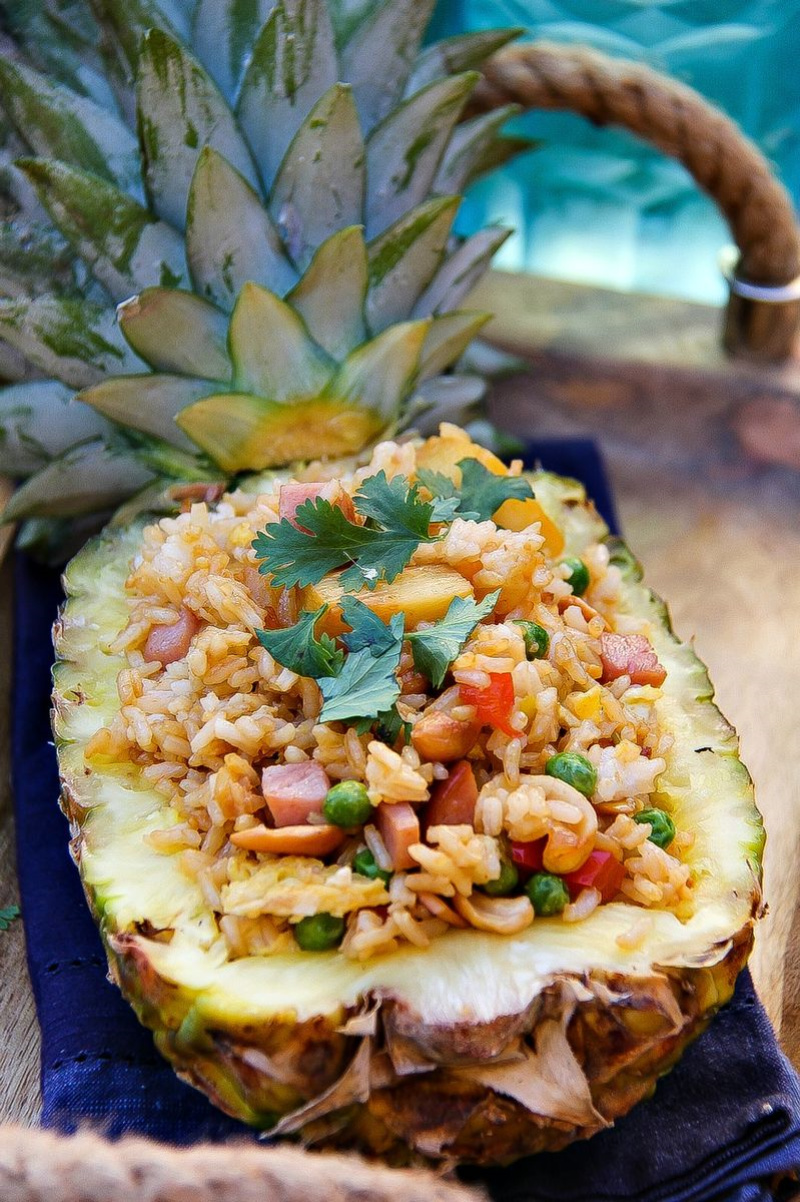 I served this dish along with Asian-inspired chicken lettuce wraps for a backyard summer al fresco dining post a long time ago. You should absolutely do this on a summer evening with friends and family this year. Serve with white wine, play fun music, and turn on lights above your backyard dining space. They will love it!
Pineapple fried rice
This easy recipe can be made with beef, chicken, pork, ham, or shrimp.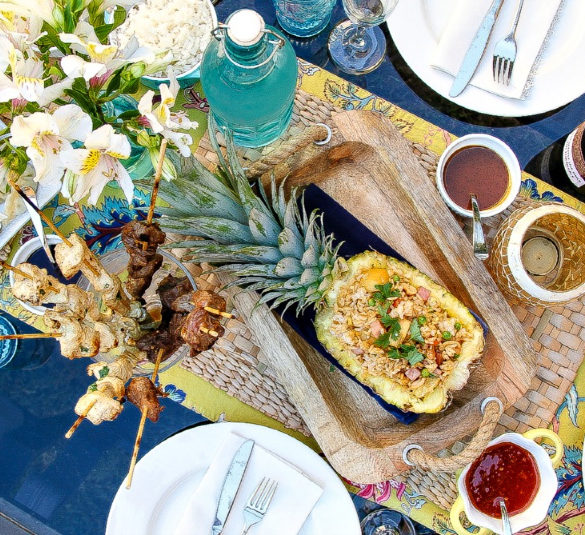 Ingredients
1 pineapple - center removed and diced
1 cup diced ham
1 shallot - finely chopped
2 cups cooked rice
1/2 red bell pepper - chopped
1/3 cup frozen peas
1/2 cup cashew pieces
2 eggs - beaten, fried and roughly chopped into pieces
2 tbs coconut oil
1 tbs crushed garlic
2tbs soy sauce
1 tsp sriracha
1/2 lime = juice only
cilantro leaves - garnish
Instructions
The first step is to cook your rice. I use a rice cooker for this and it takes about 25-minutes. While it's cooking prepare the rest of your ingredients.
Heat the coconut oil in a pan and gradually add the following - garlic, shallot, pineapple, red bell pepper, soy sauce, sriracha, lime juice, ham, rice, peas, egg, and cashews.
Make sure everything is thoroughly combined, turn heat to low and stir continuously until heated through.
Spoon into the pineapple and top with cilantro before serving.
Recipe: by Tonya Staab tonyastaab.com
This recipe makes enough fried rice to fill two pineapple halves.
What are your favorite ingredients to put into fried rice? It really is the perfect dish to make using leftovers.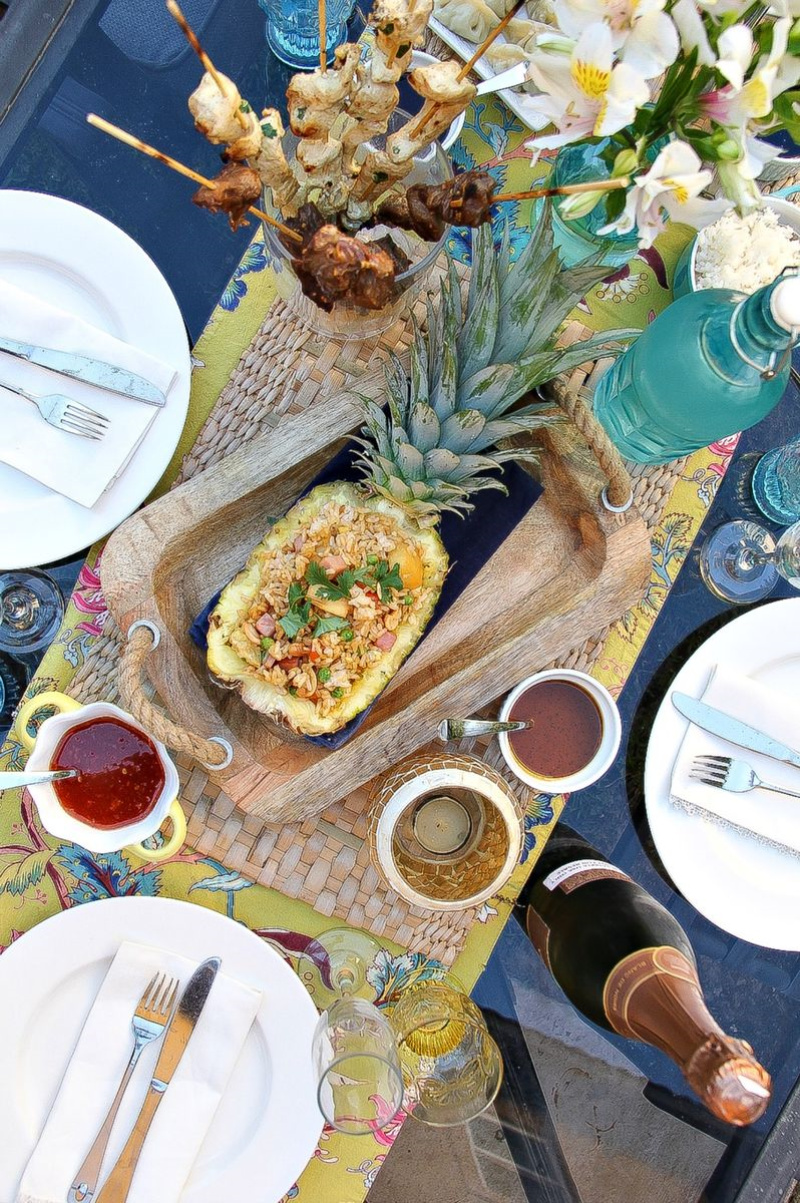 Looking for more delicious pineapple recipes for summer? Try these:
You can find another quicker and even easier version of a ham and pineapple fried rice recipe here.
Please pin this post for later: