These mini donut pumpkin muffins paired with your favorite pumpkin-flavored coffee are the perfect way to start your day this fall.
Disclosure: This shop has been compensated by Collective Bias, Inc. and its advertiser. All opinions are mine alone. #DunkinCreamers #CollectiveBias
I might love every season, but it's not until summer officially ends that I can truly get into all things fall. Which also means pumpkin EVERYTHING! Although, I had to draw the line at pumpkin flavored pasta sauce the other day when my daughter gave me the 'not pumpkin again' look because she's been kind of getting over the 'pumpkin everything' phase I've been going through. I'll get it next week though.
Last week I made pumpkin scones (recipe coming), so this week I made pumpkin donut muffins. Because what could be better than a donut and a muffin in one delicious pumpkin treat?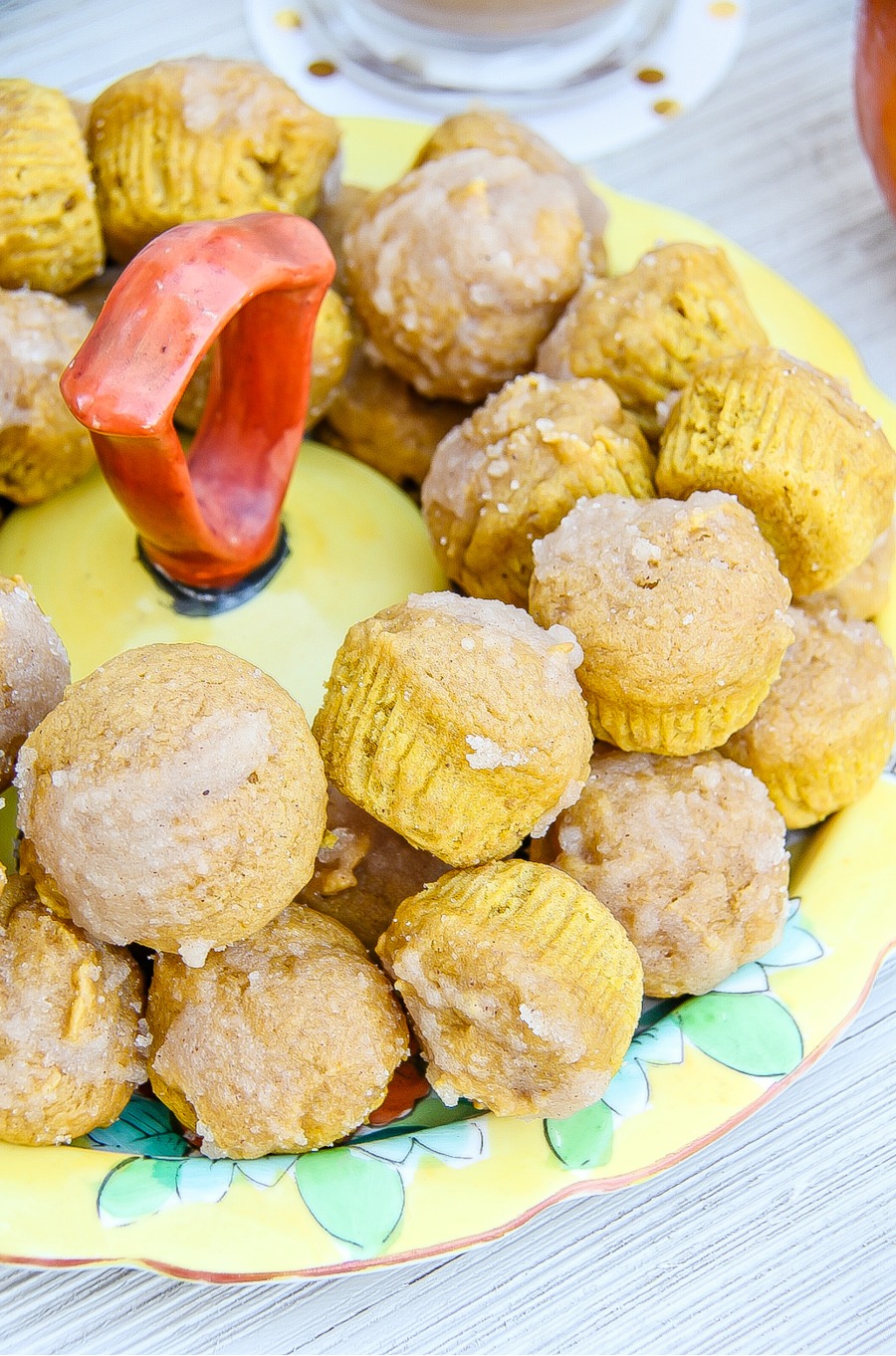 Mini pumpkin donut muffins
They may not be the prettiest little donut muffins, but they sure are tasty. And they are mini's too, so perfect for entertaining and they use Dunkin' Donuts® Extra Extra Creamer.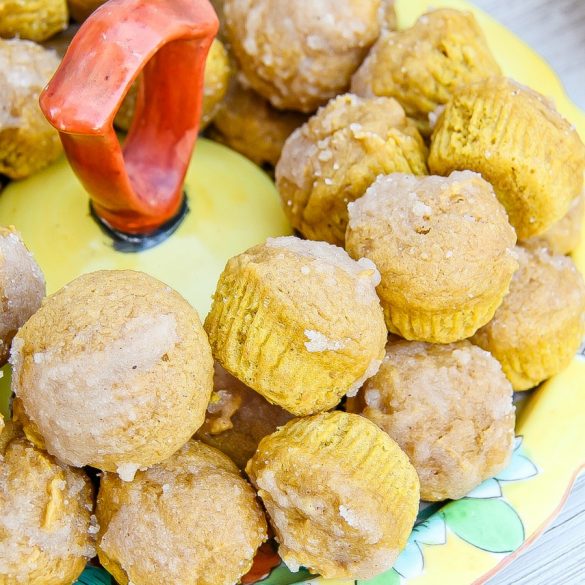 Ingredients
1 1/2 cups plain flour
2 tsp baking powder
1 tsp cinnamon + an extra tsp for topping
1 tsp pumpkin pie spice + an extra tsp for topping
pinch of salt
1/2 cup melted butter + 1/4 cup melted butter (separate)
1/2 cup brown sugar (packed)
1 egg
1/2 of a 15oz can of pumpkin puree
1 tsp vanilla extract
1/2 cup Dunkin' Donuts® Extra Extra Creamer
1/2 cup white sugar
Instructions
Preheat the oven to 350F
Either grease or line a mini muffin baking pan with paper liners.
Whisk dry ingredients (flour, baking powder, cinnamon, salt, pumpkin pie spice) together in a bowl.
In a separate bowl combine the brown sugar, butter, egg, pumpkin puree, vanilla extract, and Dunkin' Donuts® Extra Extra Creamer.
Fill muffin tins (to about 3/4 full) with mix and bake in the oven for 12 minutes.
Cool slightly on a wire rack, and make the topping for them (see below), then brush it on while they are still warm.
Using a spatula combine the extra 1/4 stick of butter, 1/2 cup white sugar, and 1 teaspoon each of cinnamon and pumpkin pie spice.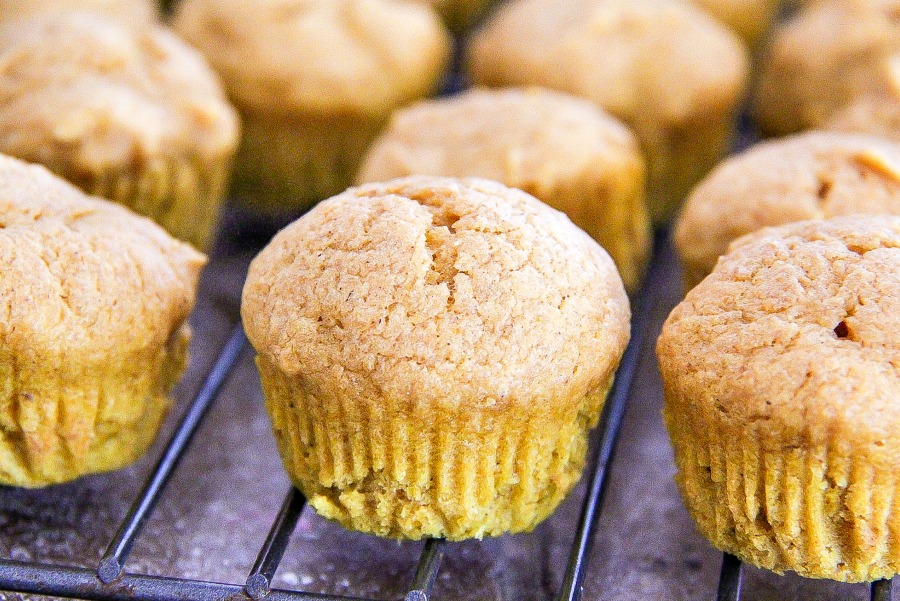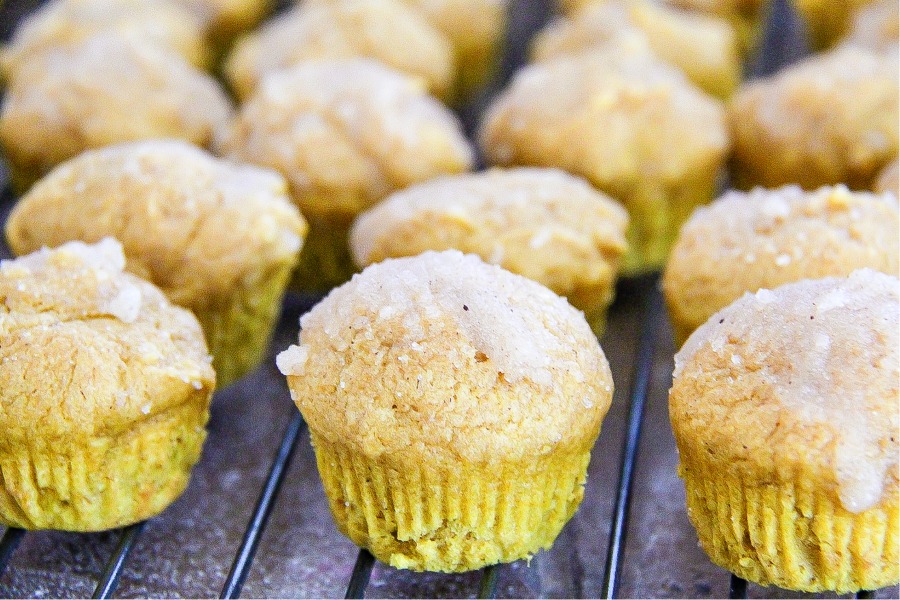 Serve these with pumpkin-flavored coffee. Because one can never have enough pumpkin!
To add pumpkin to your regular coffee, simply place 1 tablespoon of pumpkin puree, a dash of cinnamon, and pumpkin pie spice in a cup and fill with coffee. Top with Dunkin' Donuts® Extra Extra Creamer, and then stir to combine. So simple.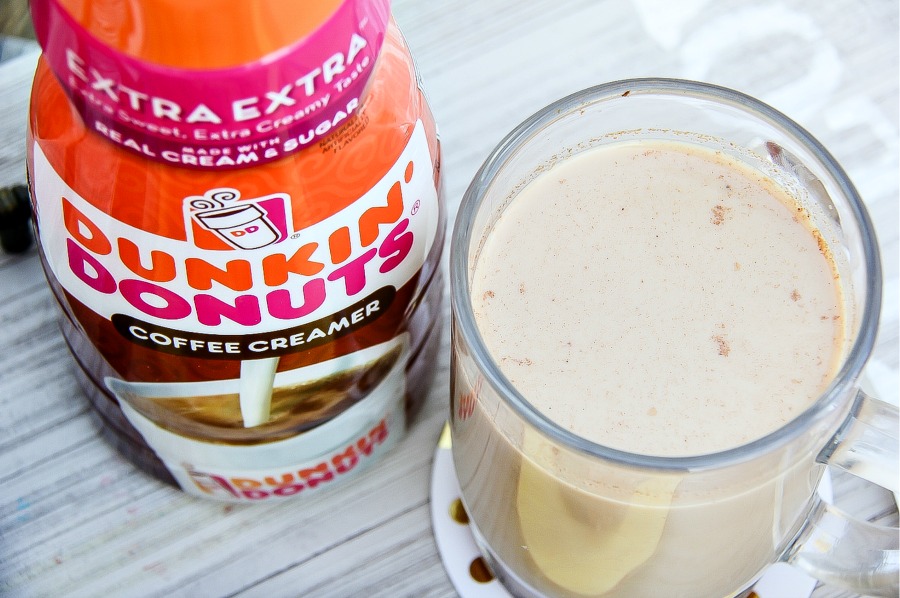 And now you have the perfect way to entertaining your guests this fall.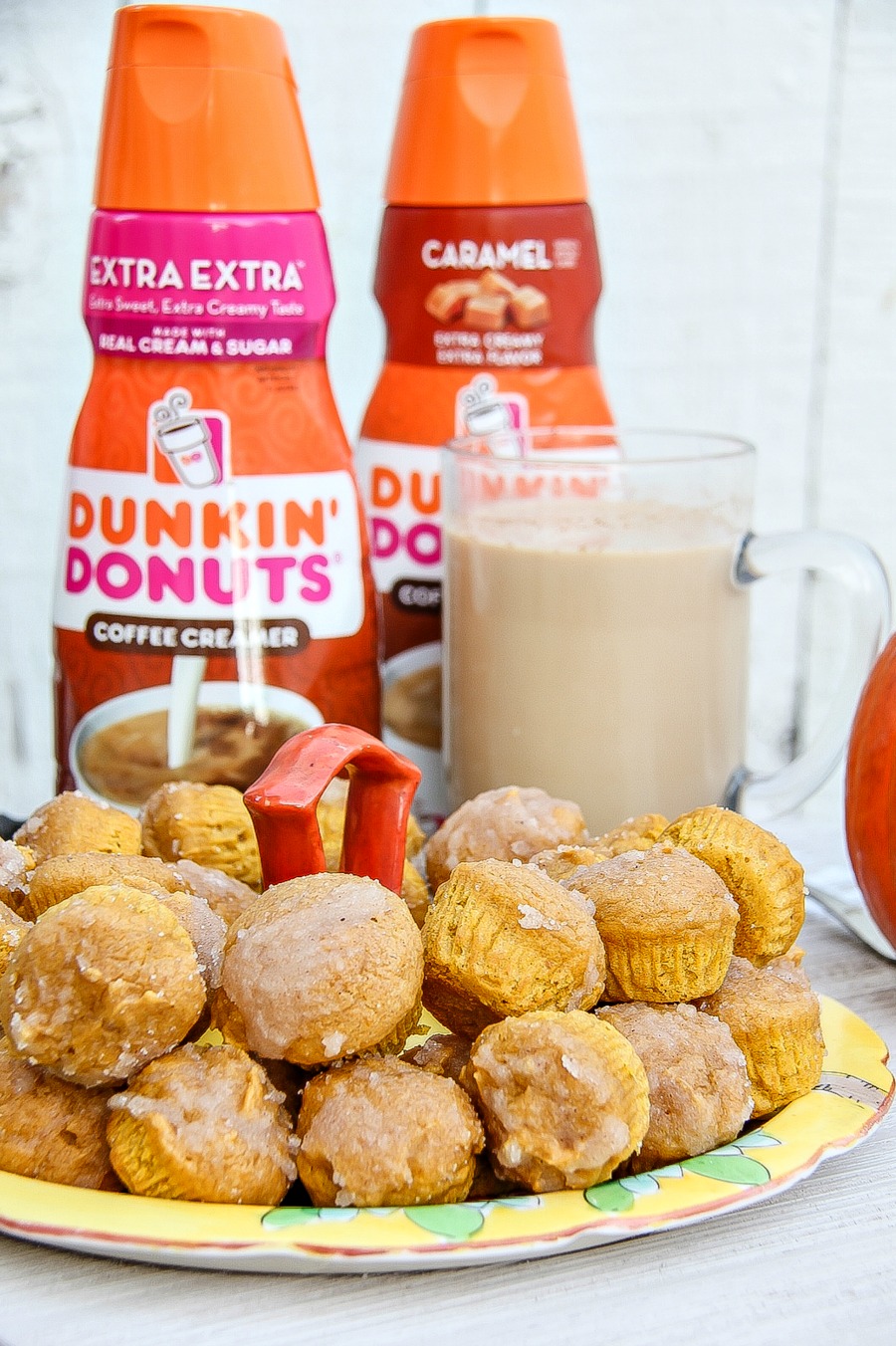 Dunkin' Donuts® Extra Extra Creamer is made with real sugar, milk, and cream for a wonderfully rich and smooth taste and is available in the dairy aisle at your local Walmart.
You will find more great recipes using Dunkin' Donuts® Creamer right here.
Pin this post for later: