Host an epic self-serve milkshake bar inspired by My Little Pony: The Movie. Kids are going to love this along with the free printables and fun topping ideas. They are perfect for a My Little Pony party.
 Disclosure: This post is in partnership with Lionsgate
Hold on tight, every pony! My Little Pony: The Movie is blasting to theaters on October 6! A dark force threatens Ponyville, and the Mane 6 – Twilight Sparkle, Applejack, Rainbow Dash, Pinkie Pie, Fluttershy, and Rarity – embark on an unforgettable journey beyond Equestria where they meet new friends and exciting challenges on a quest to use the magic of friendship to save their home.

And I've got just the thing to celebrate this movie event of pony proportions, a My Little Pony: The Movie Milkshake Bar.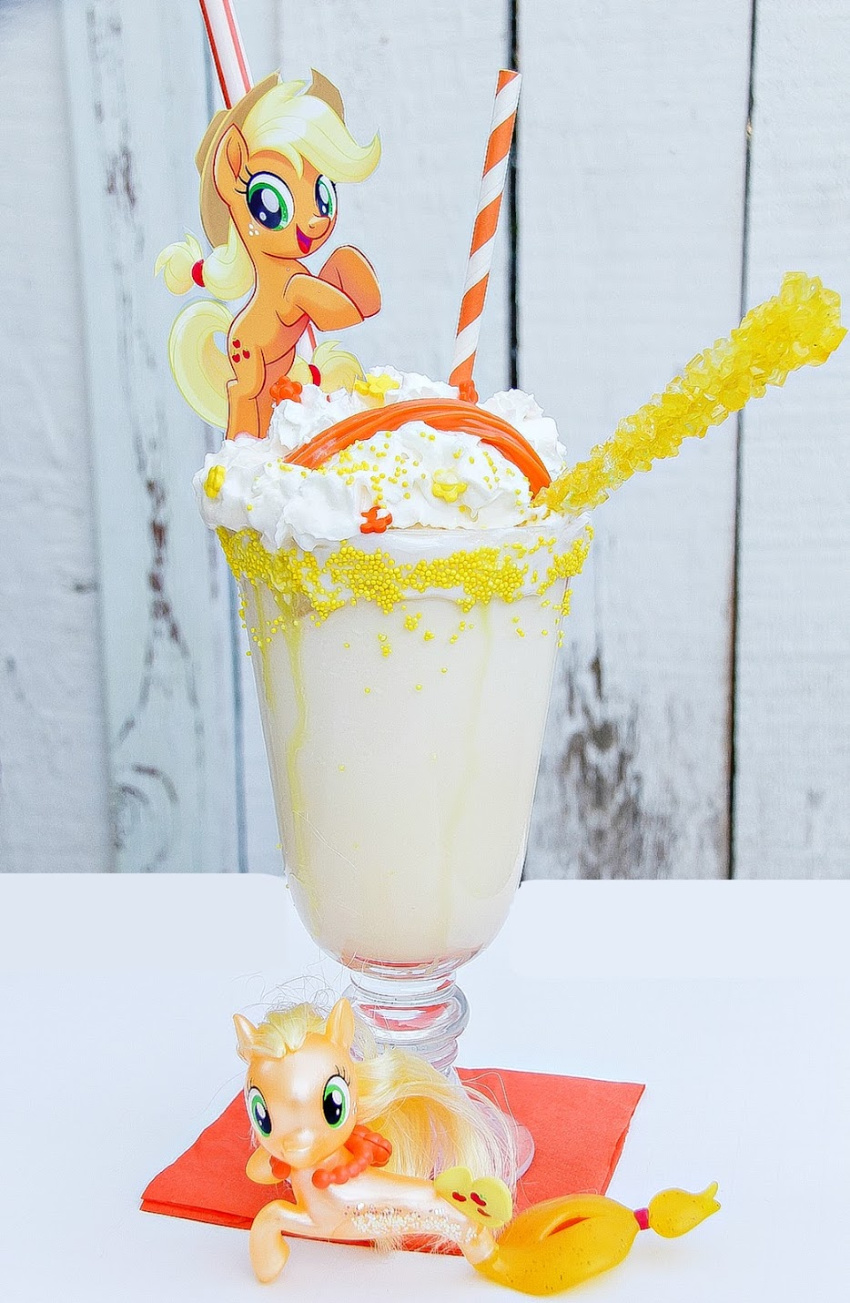 These milkshakes are so easy to make and kids will love adding their own touches and favorite candies to their milkshake. Plus, they can make one inspired by their favorite pony.
What You Need To Make My Little Pony Milkshakes
Milk (we use reduced fat)
Flavoring – for the two shown here we used banana and strawberry flavored Nesquik.
Frosting – mix 1 cup confectioner's sugar with 2 tbs milk
Candy – assorted
Ice cream
Whipped cream
How to Make My Little Pony Milkshakes
Combine flavoring and milk in a glass. Add milk, and then topped with whipped cream. Decorate. It's that easy.
We used a variety of candy including nonpareils, rainbow Twizzlers, mini marshmallows, large pixy stix, and sugar sticks.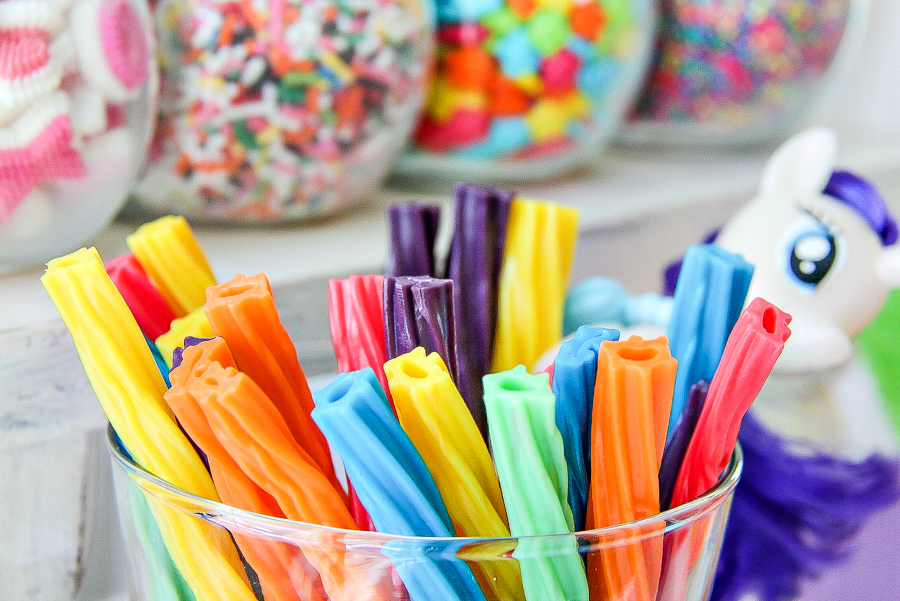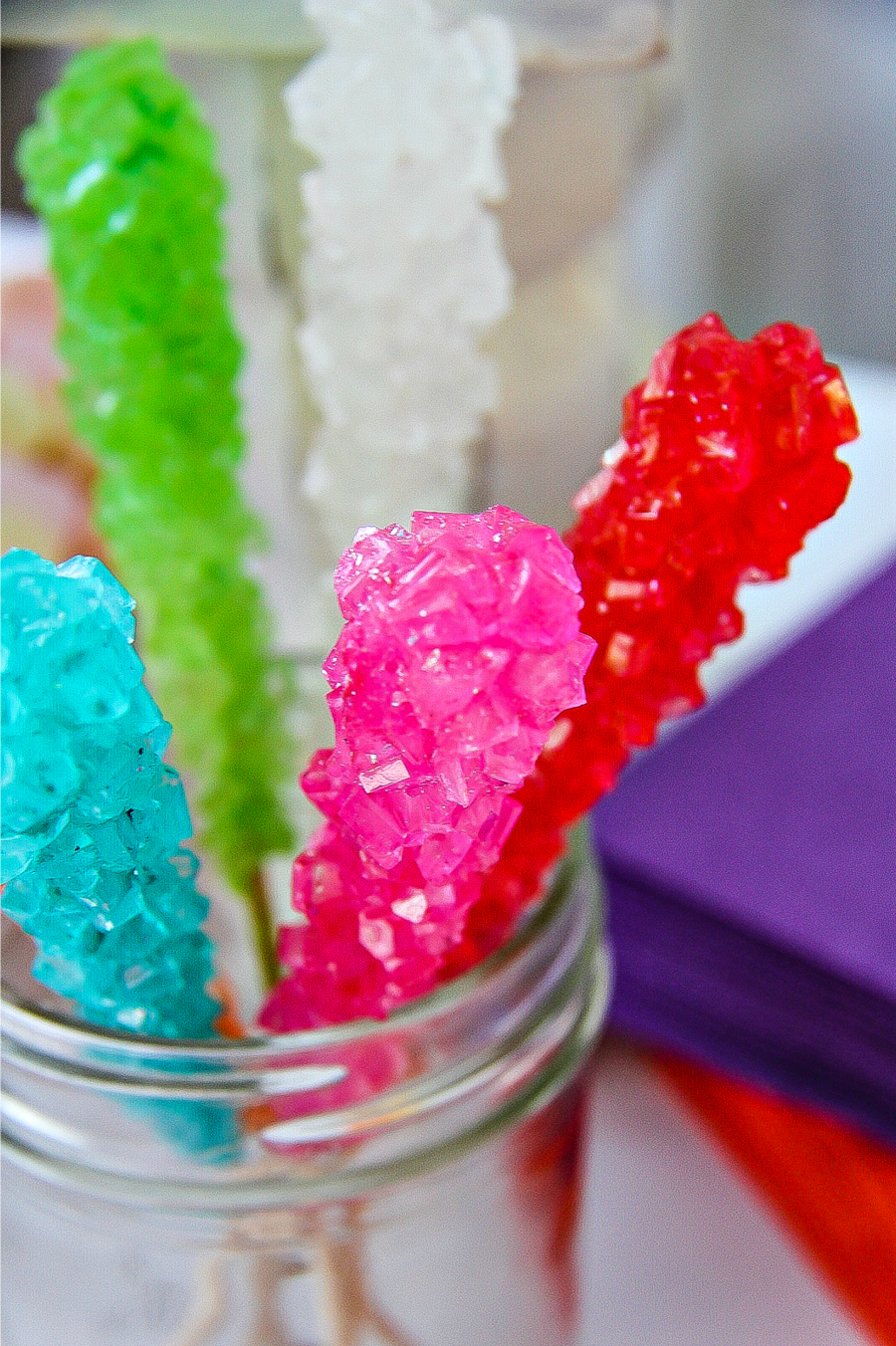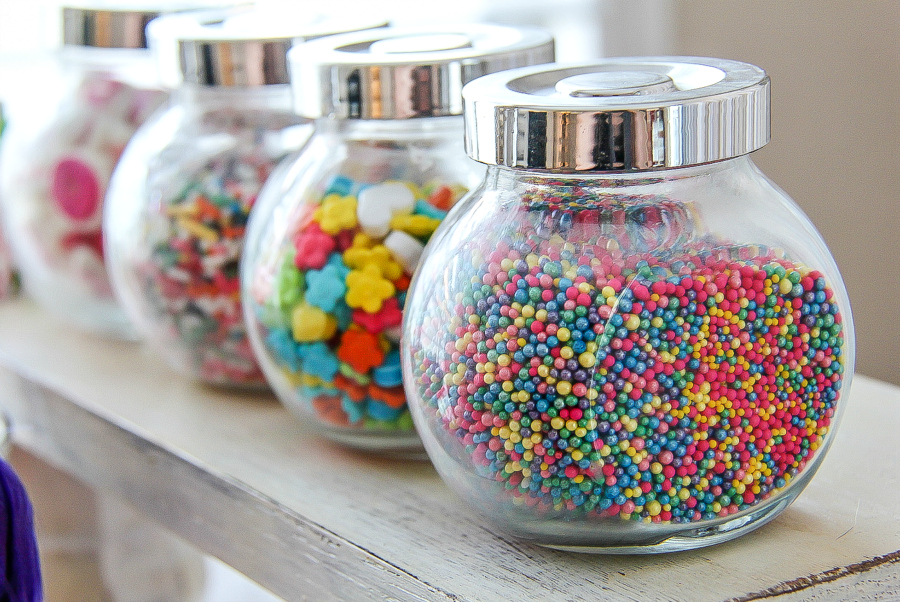 Don't forget to put out ponies for inspiration and you can download my PDF file of images here to cut out and stick to straws or pixy stix.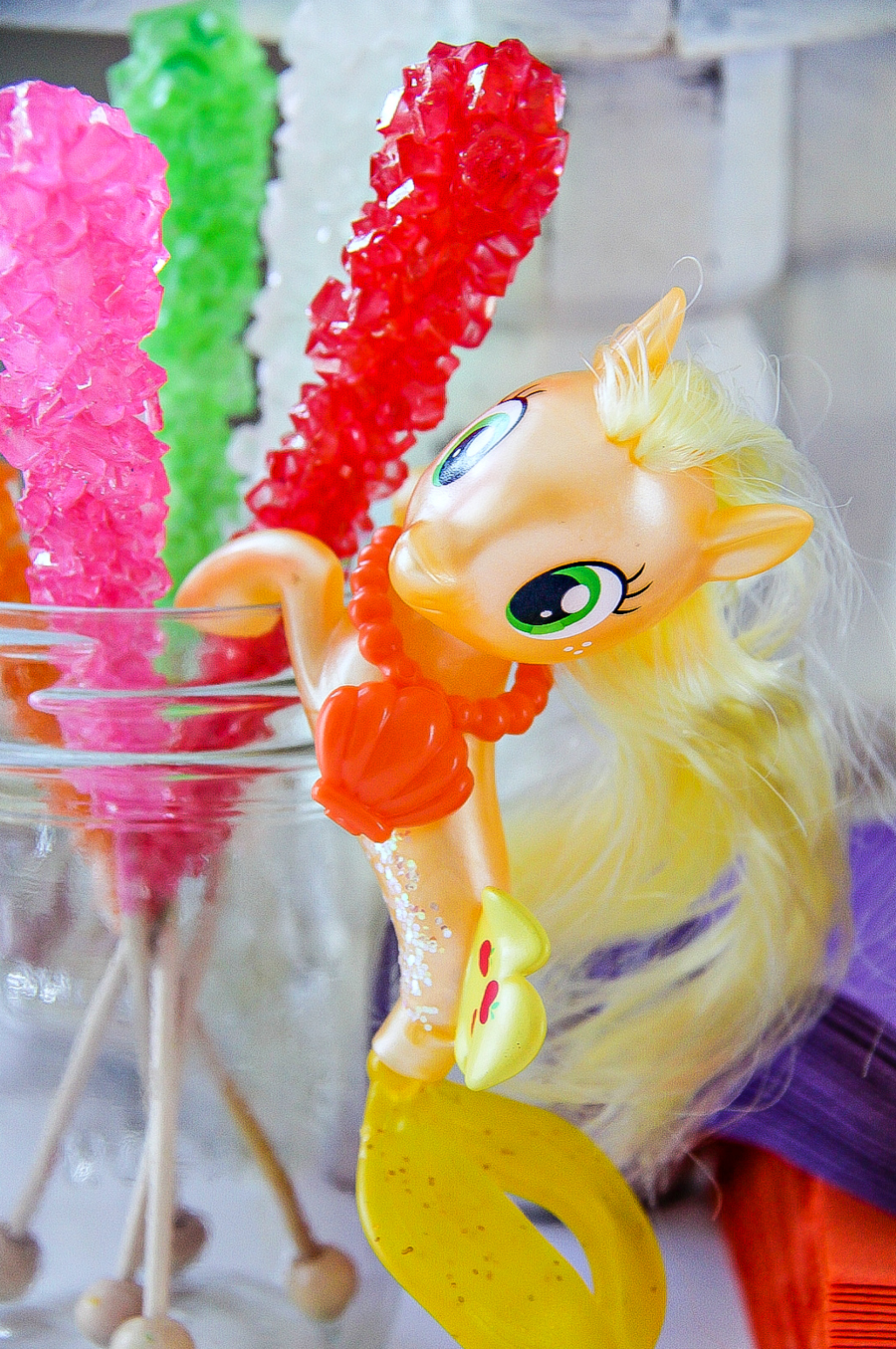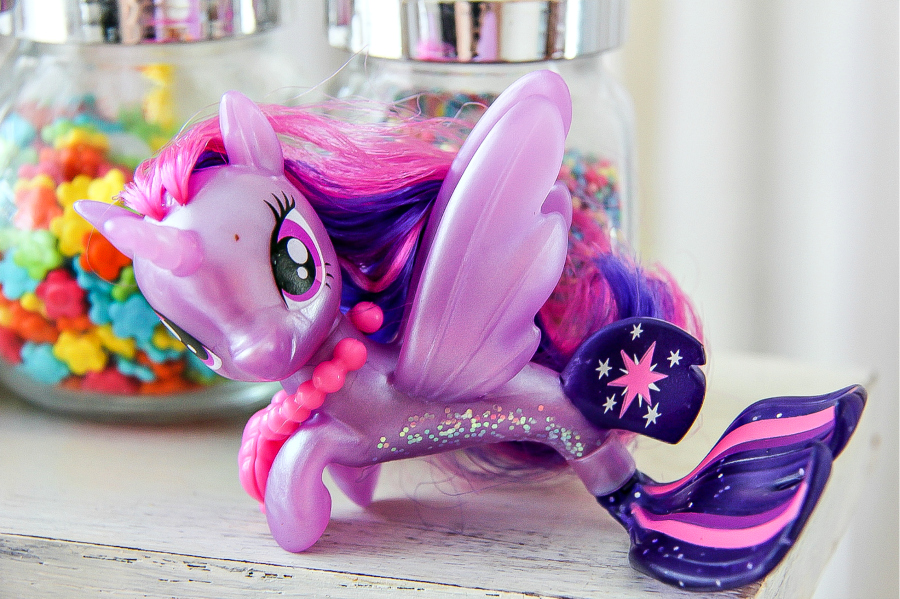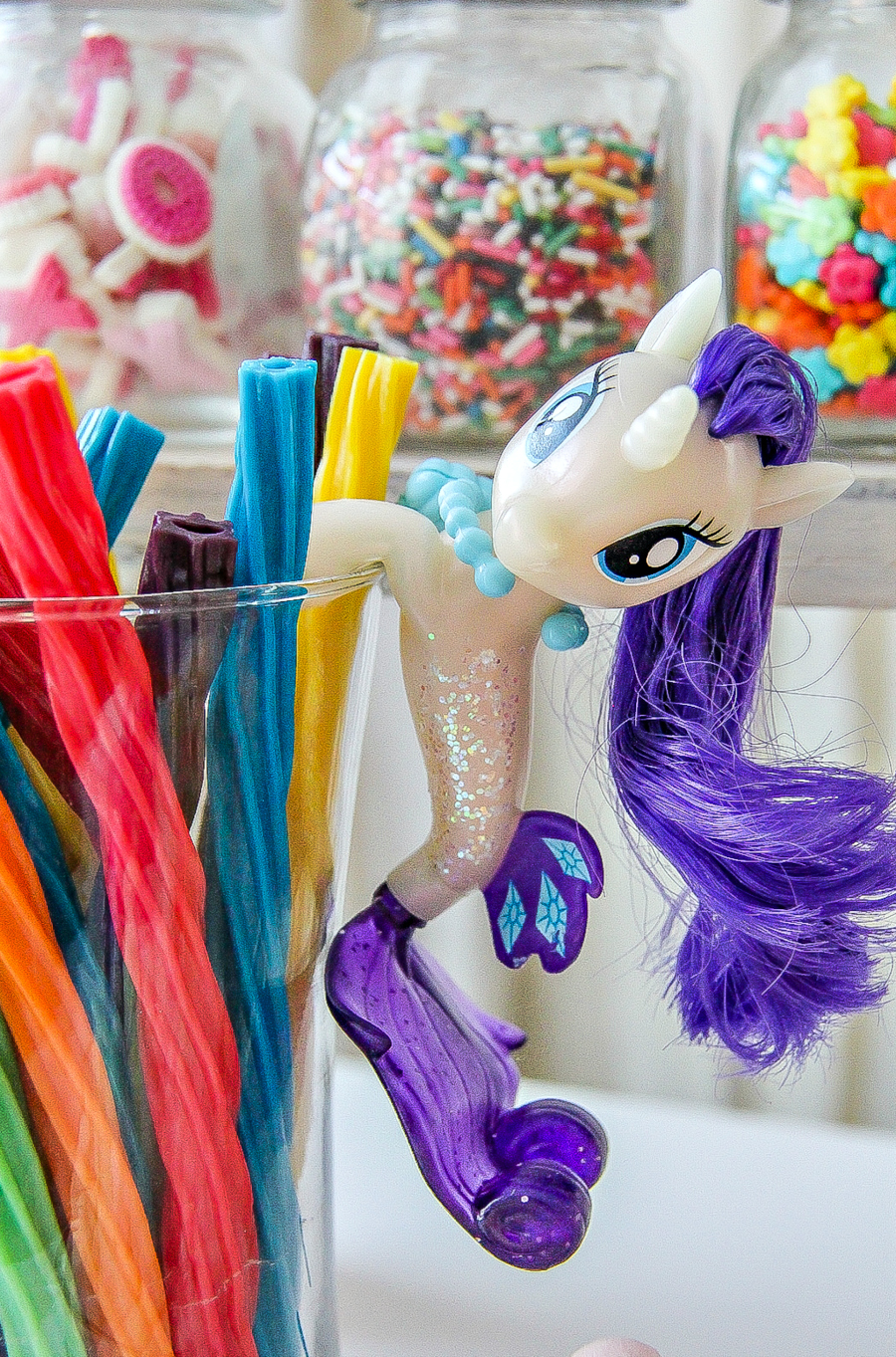 Then go ahead and create fun milkshakes inspred by your favorite pony like Applejack and Twilight Sparkle.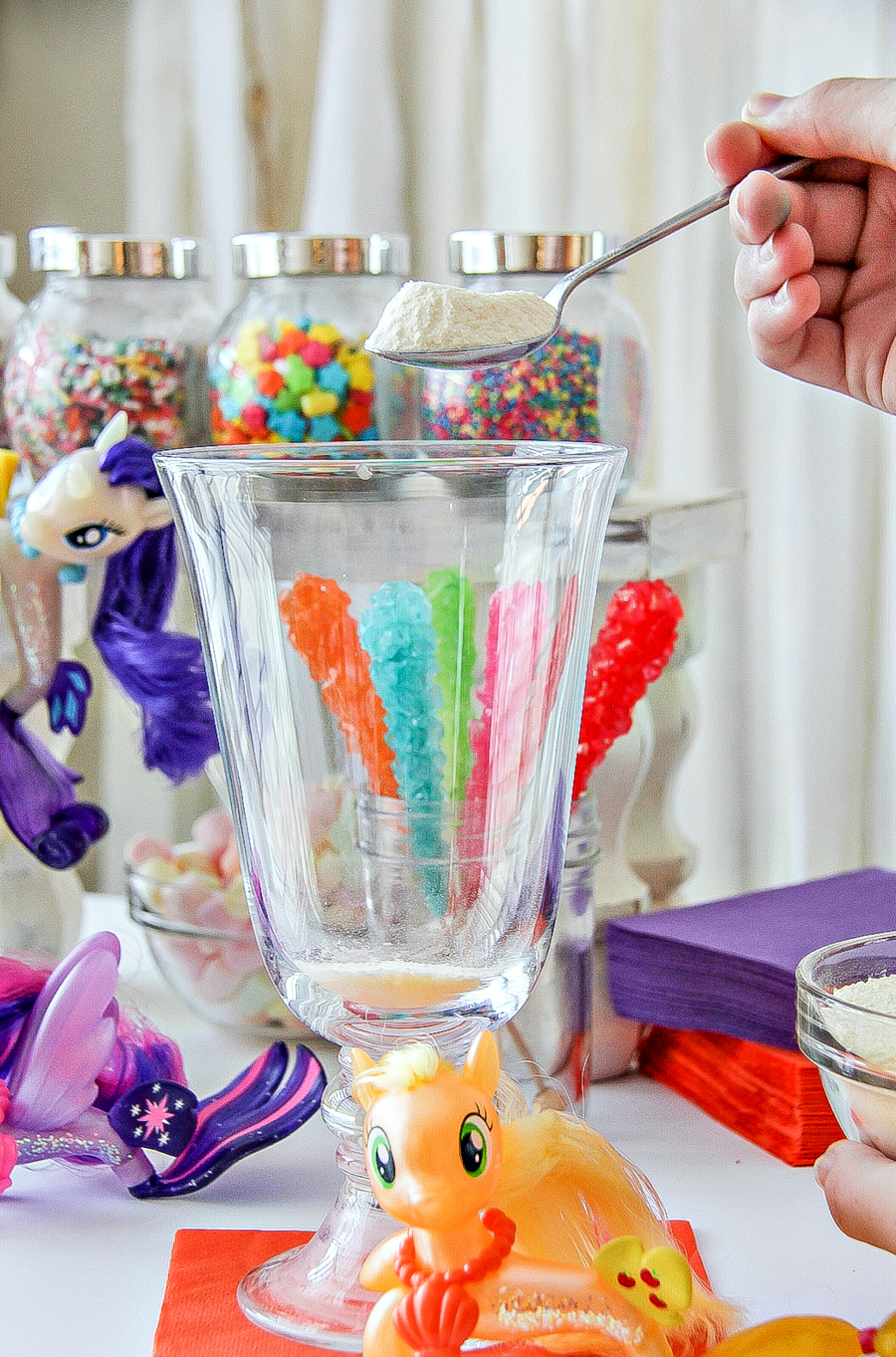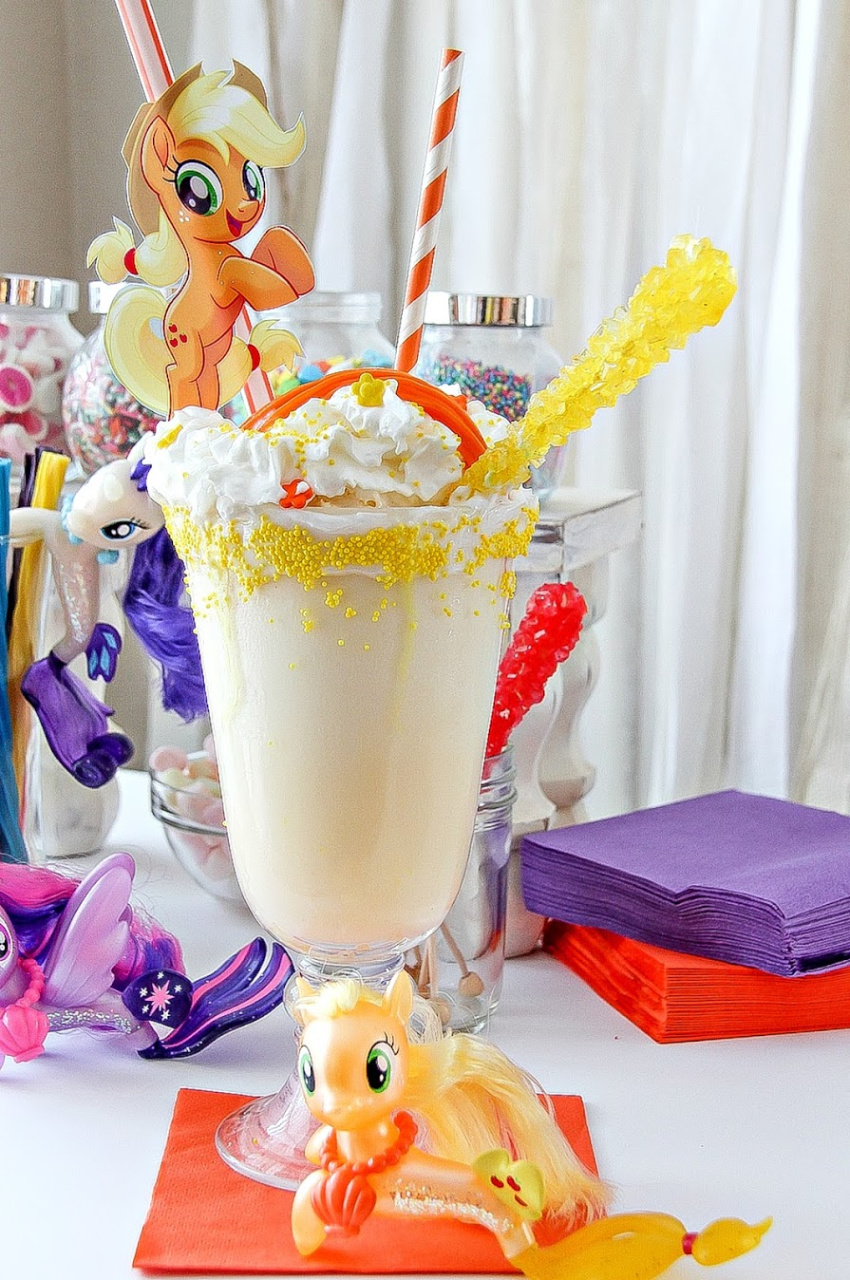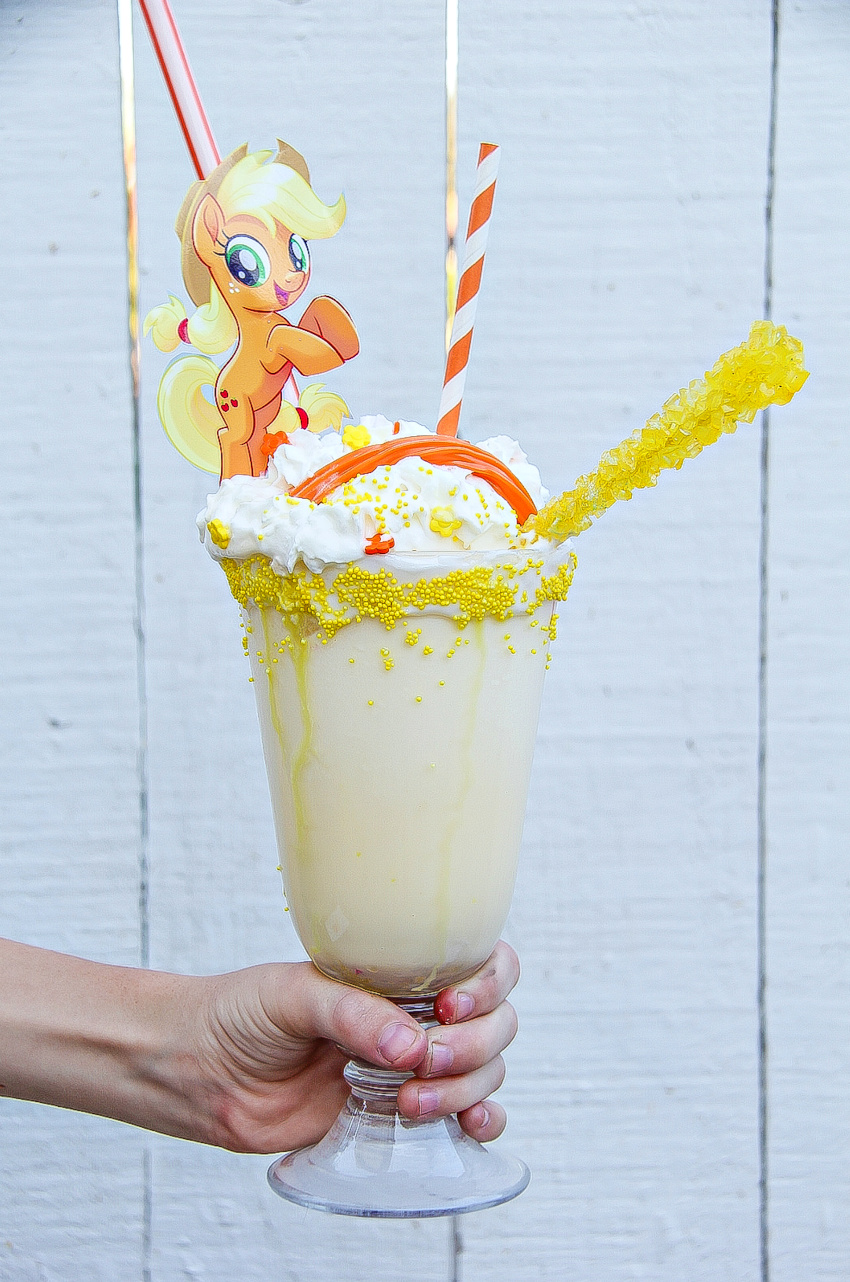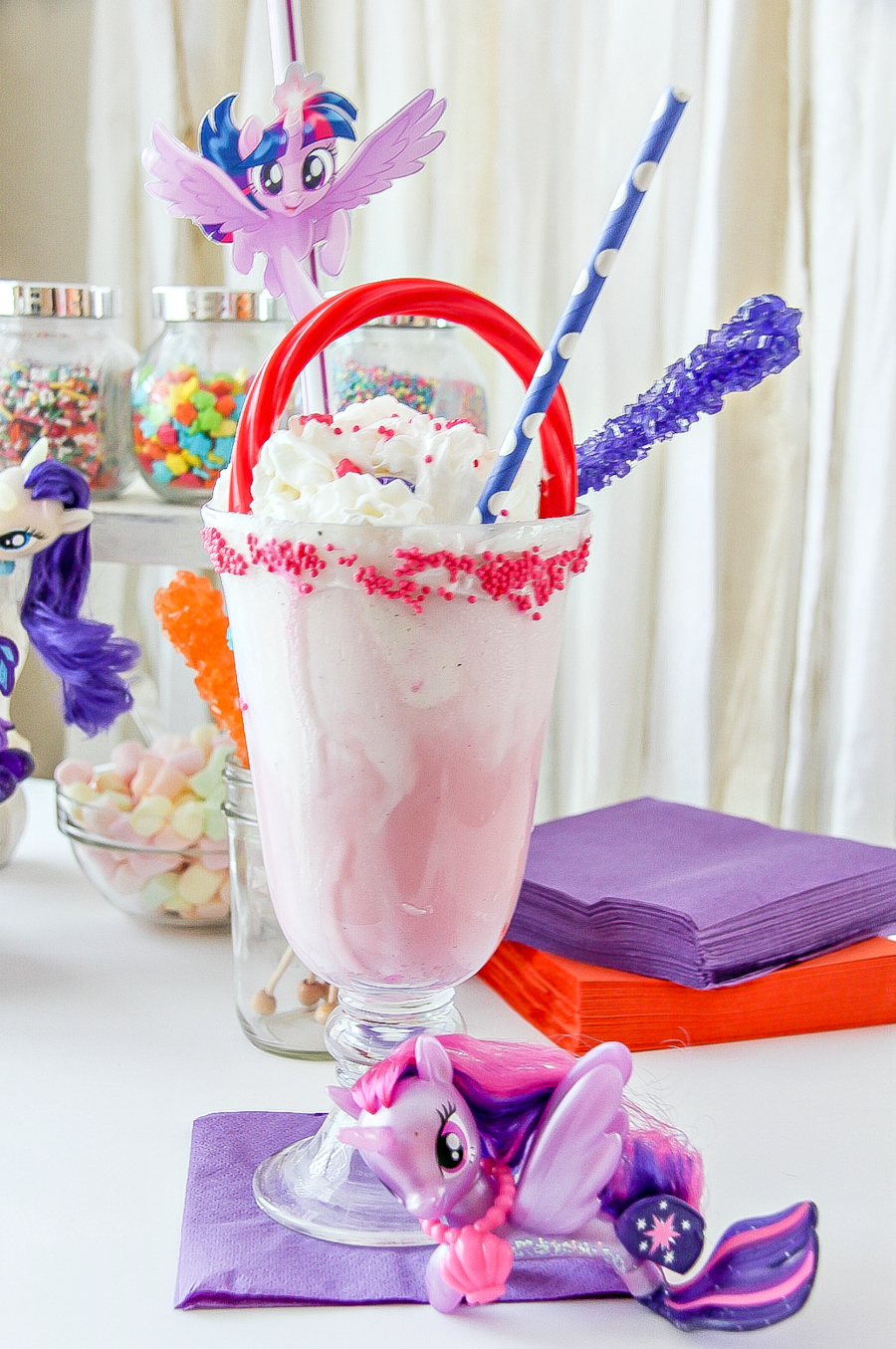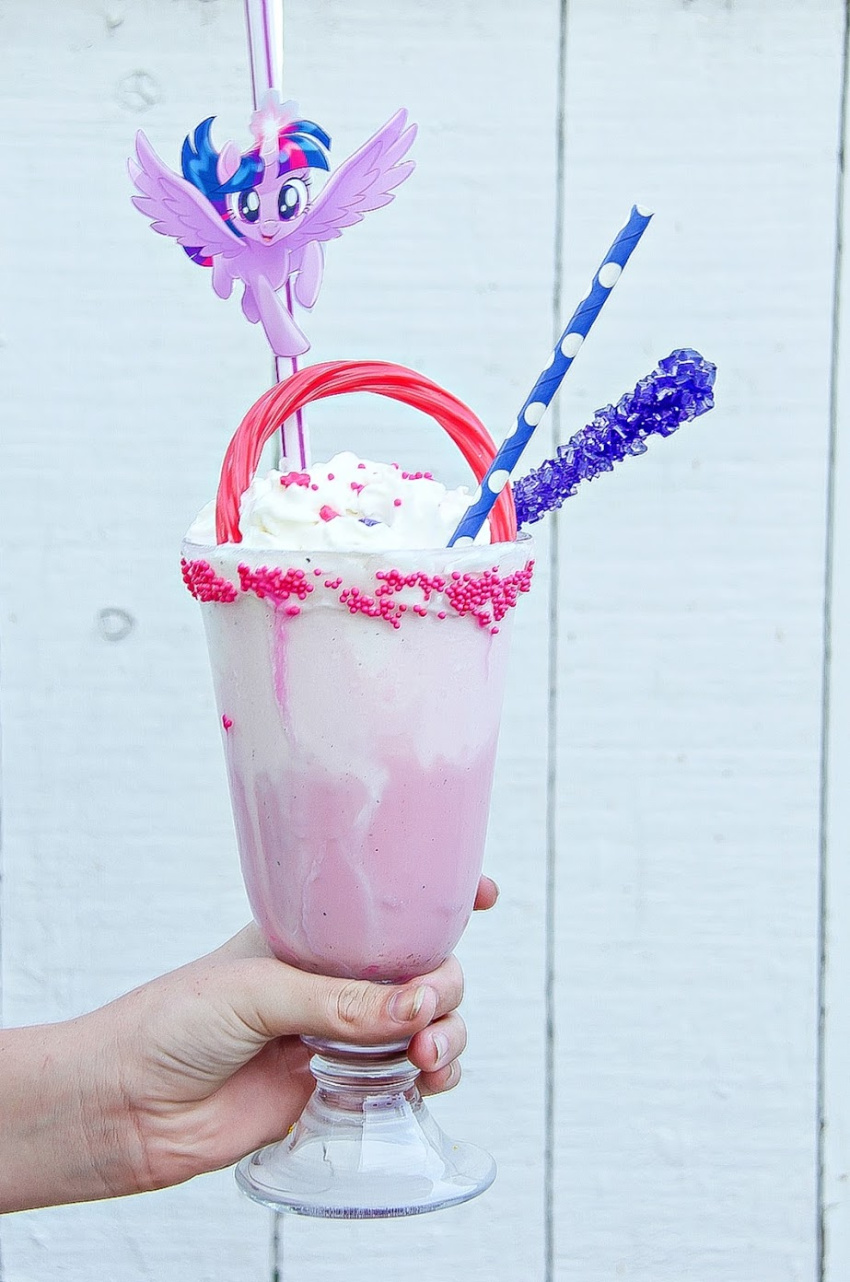 Watch the trailer for My Little Pony: The Movie and join the littlest ponies on a BIG screen adventure.
The film has an all-star voice cast including Emily Blunt, Kristin Chenoweth, Liev Schreiber, Michael Peña, Sia, Taye Diggs, Uzo Aduba and Zoe Saldana. The movie features original music and songs performed by Sia, Diggs, Saldana, Chenoweth and Blunt.
Friendship is magic! Connect with MY LITTLE PONY: THE MOVIE here:
Visit the Official Site | Like on Facebook | Follow on Twitter and Instagram
Pin this post for later:

Save
Save
Save
Save
Save
Save
Save
Save