This delicious homemade honey chipotle chicken pizza is perfect for using leftover baked chipotle chicken, or just because you want a gourmet pizza to share with friends.
Disclosure: This shop has been compensated by Collective Bias, Inc. and its advertiser. All opinions are mine alone. #VivaLaMorena #RediscoverLaMorena #CollectiveBias
I'm not a pepperoni pizza kinda girl. I never have been. Two of my three kids like their pizza that way, but I prefer a gourmet pizza with all the toppings. All of them! And, the more variety, the better. And, if that pizza has an extra kick to it then even better. Spicy food is my jam. So, I want to share my recipe for a delicious honey chipotle chicken pizza with LA MORENA®.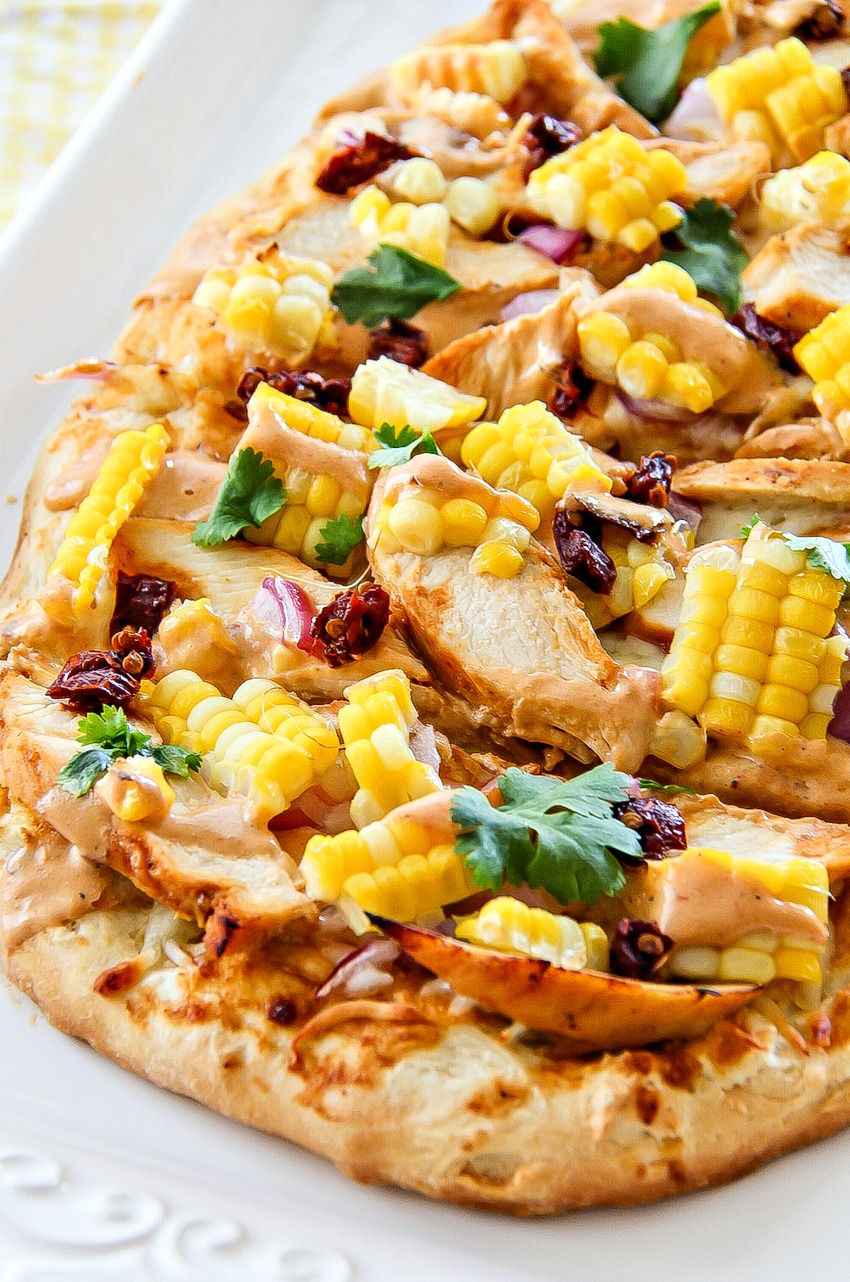 Tip: I recommend marinating the chicken the day before, and leaving it overnight.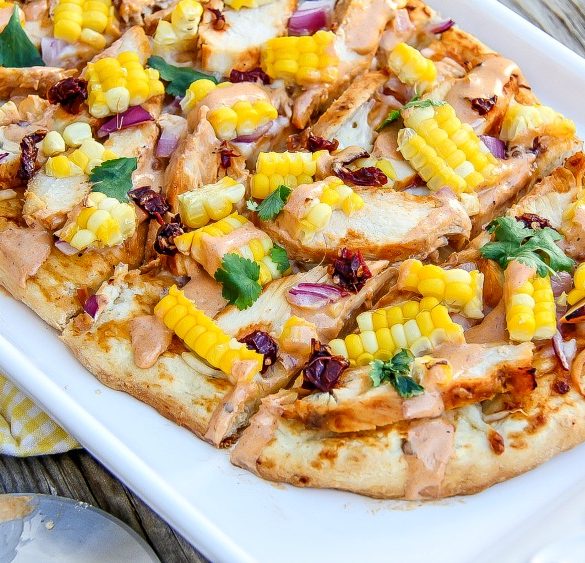 Ingredients
your favorite pizza bases - I like using a pre-purchased dough sometimes, it's just quicker and easier.
2 thin chicken breasts
1 corn-on-the-cob
1 red onion
1 LA MORENA® Chipotle Peppers in Adobo 7oz can
2 tbs honey
1 tsp crushed garlic
1 tsp onion powder
pinch of salt & pepper
shredded mozzarella cheese
1/4 cup ranch dressing
cilantro
olive oil
Instructions
In a bowl combine 1/2 the liquid only from the LA MORENA® Chipotle Peppers in Adobo 7oz can with the honey, garlic, onion powder, salt and pepper. Set aside a couple of tablespoons of the marinade in the bowl (refrigerate), and pop the rest into a bag with the chicken to refrigerate overnight.
Preheat the oven to 400F.
Place the chicken into a baking dish and discard most of the excess marinade.
Bake covered with foil for 20 minutes, then uncovered for 10 minutes.
While the chicken is cooking you can cook the corn too, then set both aside to cool while you prepare the pizza base.
Increase the oven temperature to 425F.
Once you've formed your pizza and placed on a pizza or baking tray, brush a little olive oil over the top and pop into the oven for 5 minutes.
Brush the leftover marinade over the pizza, and then top with cheese, sliced chicken, corn, red onion, and 1 chopped chipotle pepper from the can of adobo sauce and pop back into the oven for about 10-12 minutes until the cheese is melted and the sides are getting brown.
Remove from the oven and set aside to cool just a little.
Combine 2 tablespoons of adobo sauce with the ranch in a bowl and drizzle over the top of the pizza, and then top with fresh cilantro.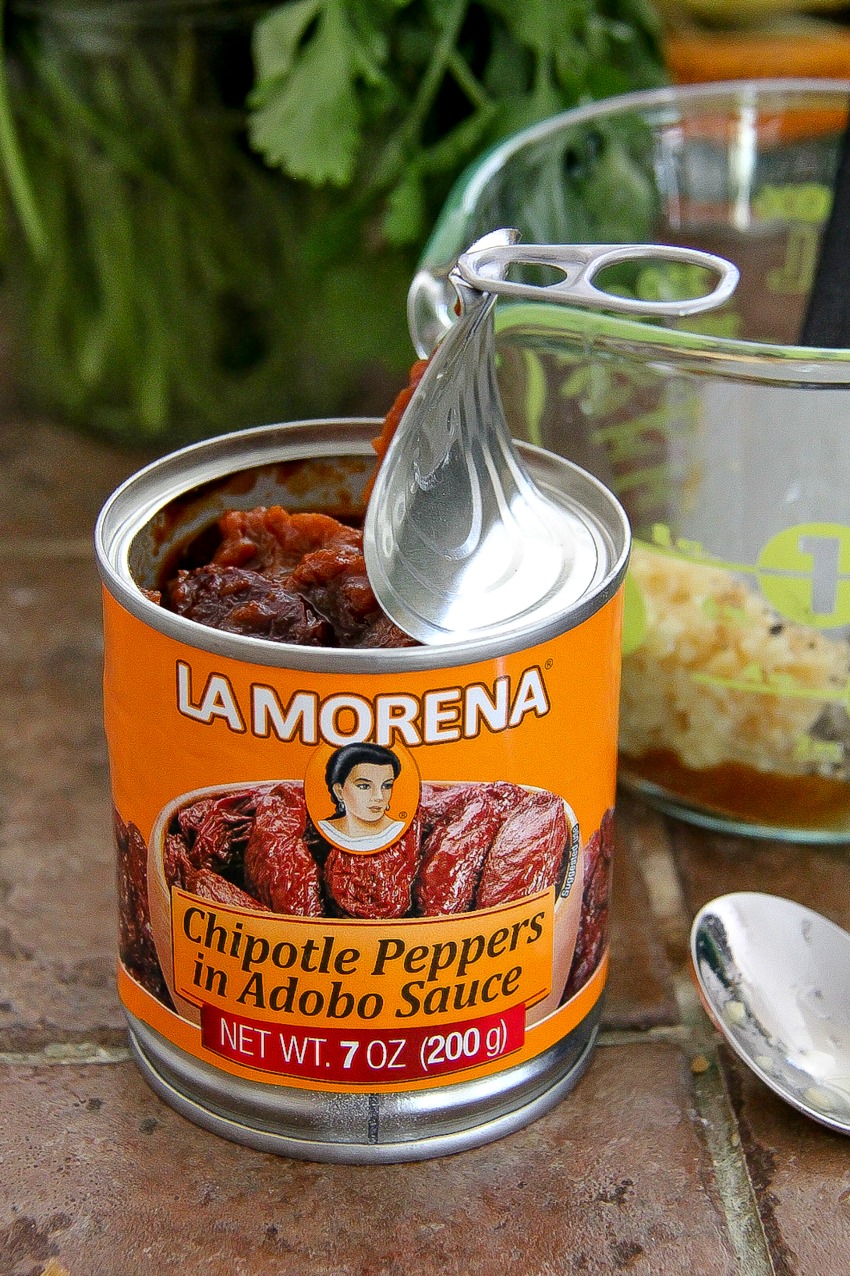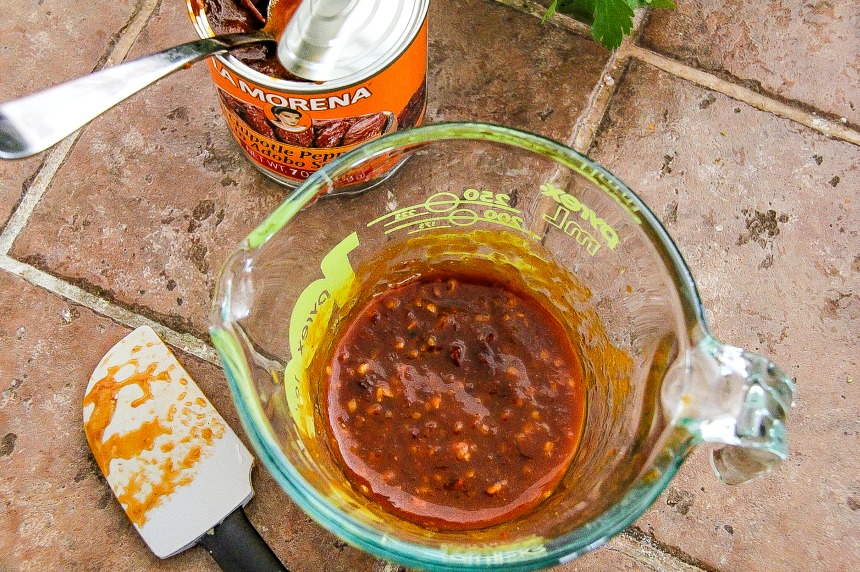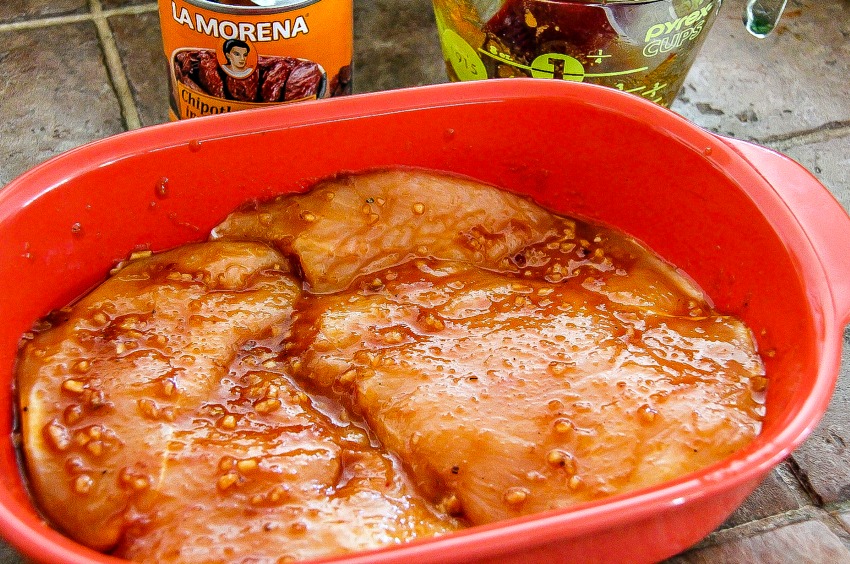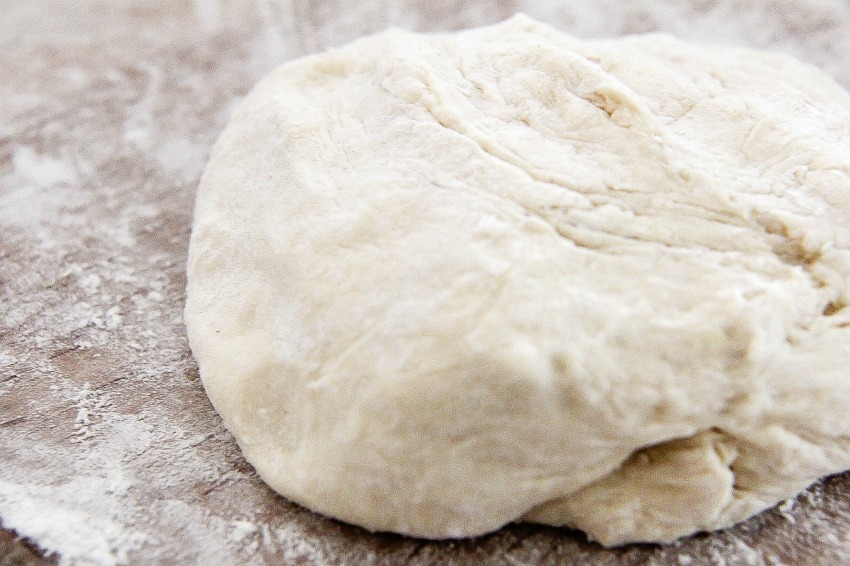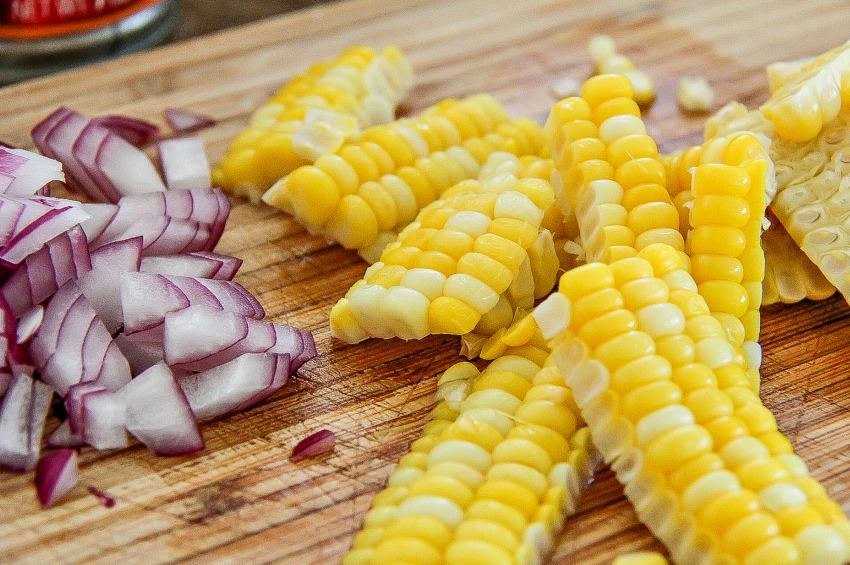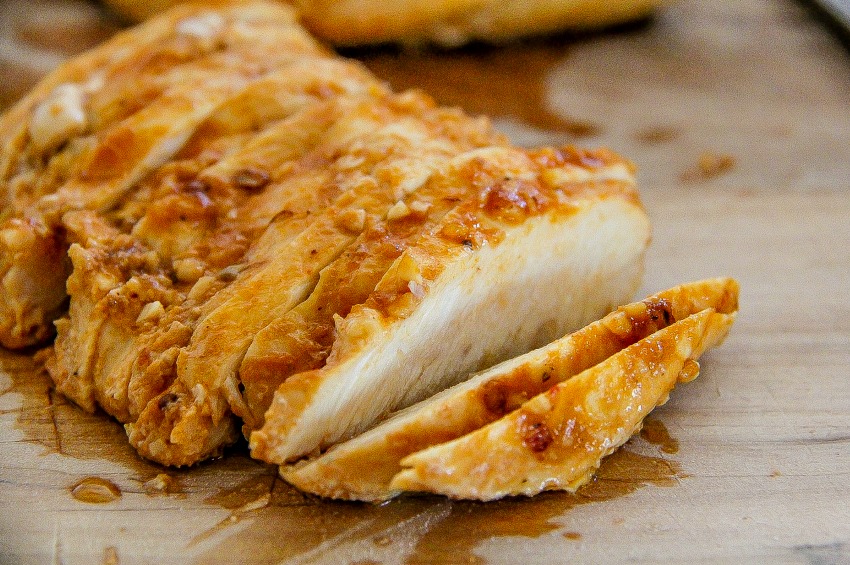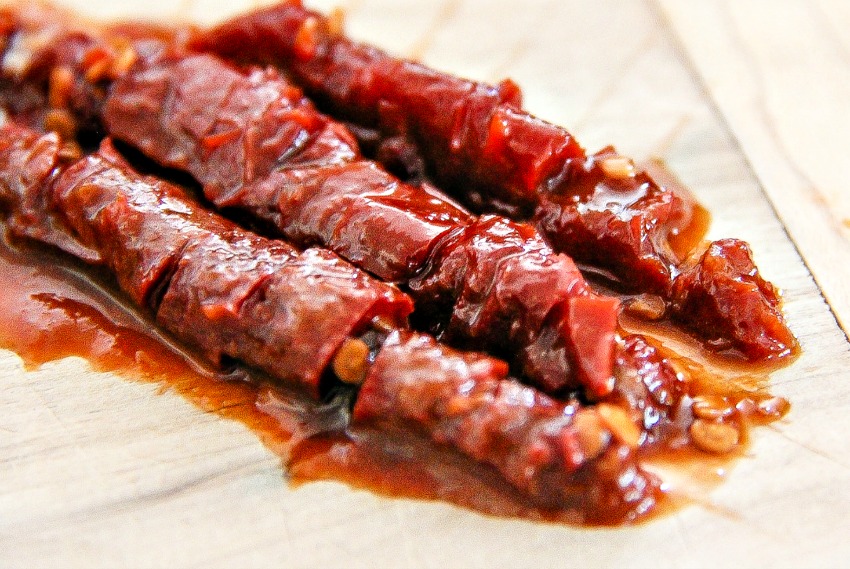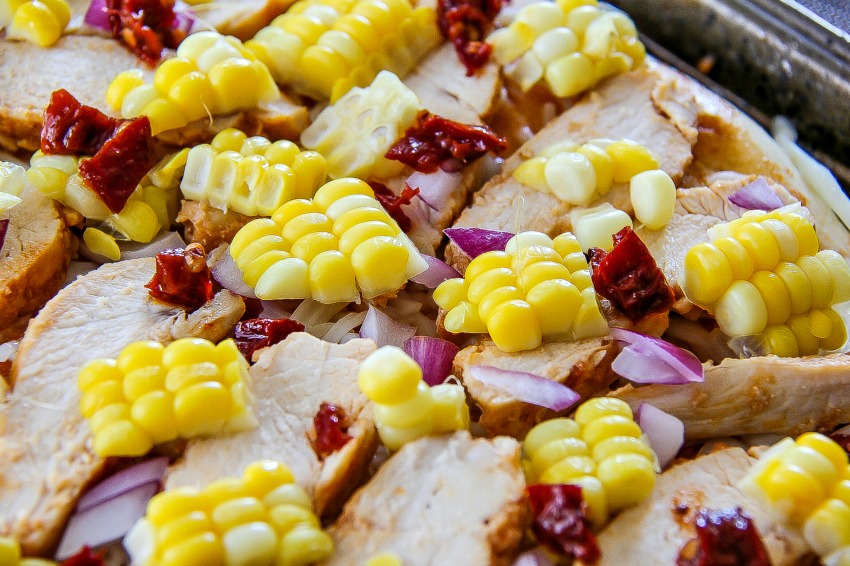 Serve!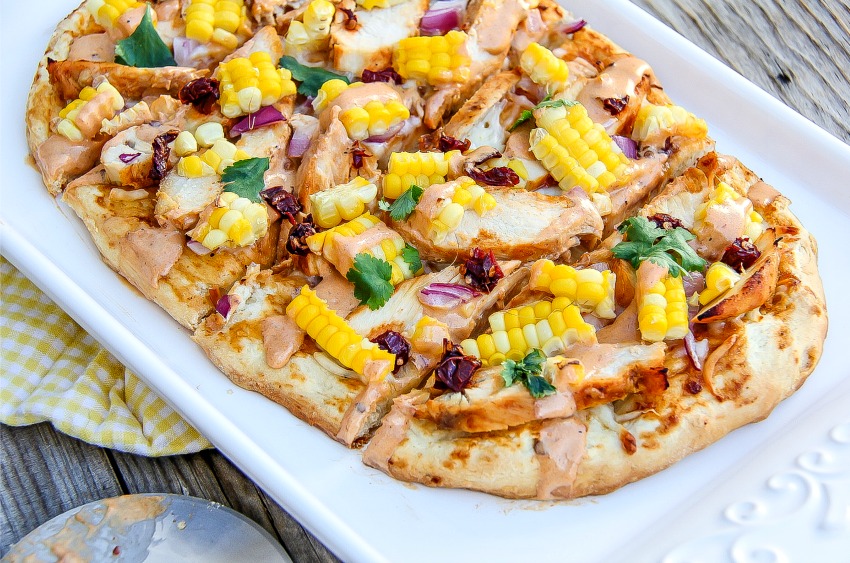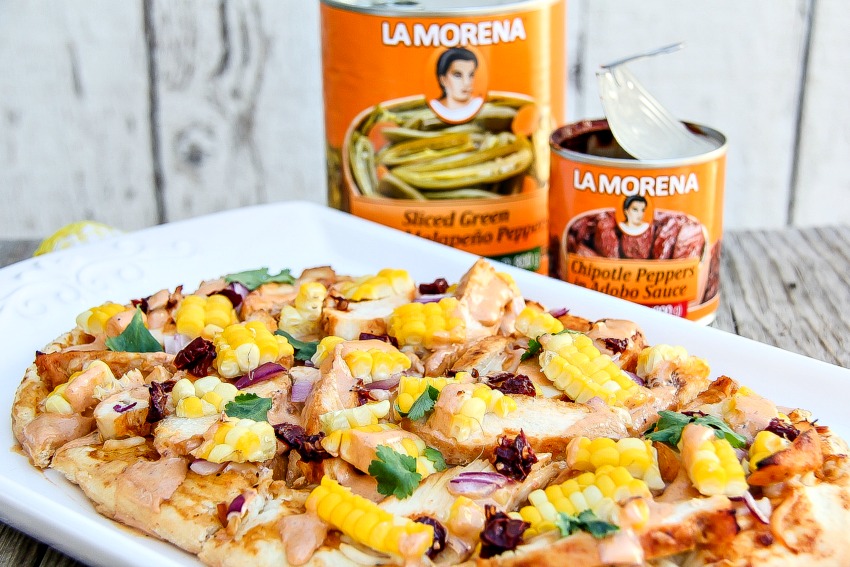 As the leader in the chiles and peppers category, LA MORENA® has been providing US consumers with the highest quality products made in the style and with the taste of the authentic Mexican home and traditional recipes for over 45 years.
Rediscover more flavors and recipes with LA MORENA®, there are so many delicious ones to choose from and you can find your favorite LA MORENA® products including the LA MORENA® Chipotle Peppers in Adobo and LA MORENA® Sliced Jalapeños in your local Food 4 Less store.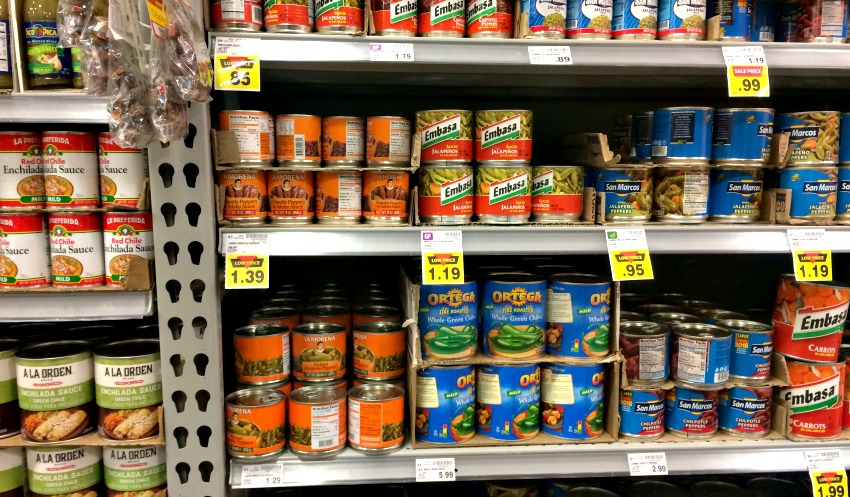 Pin this post for later: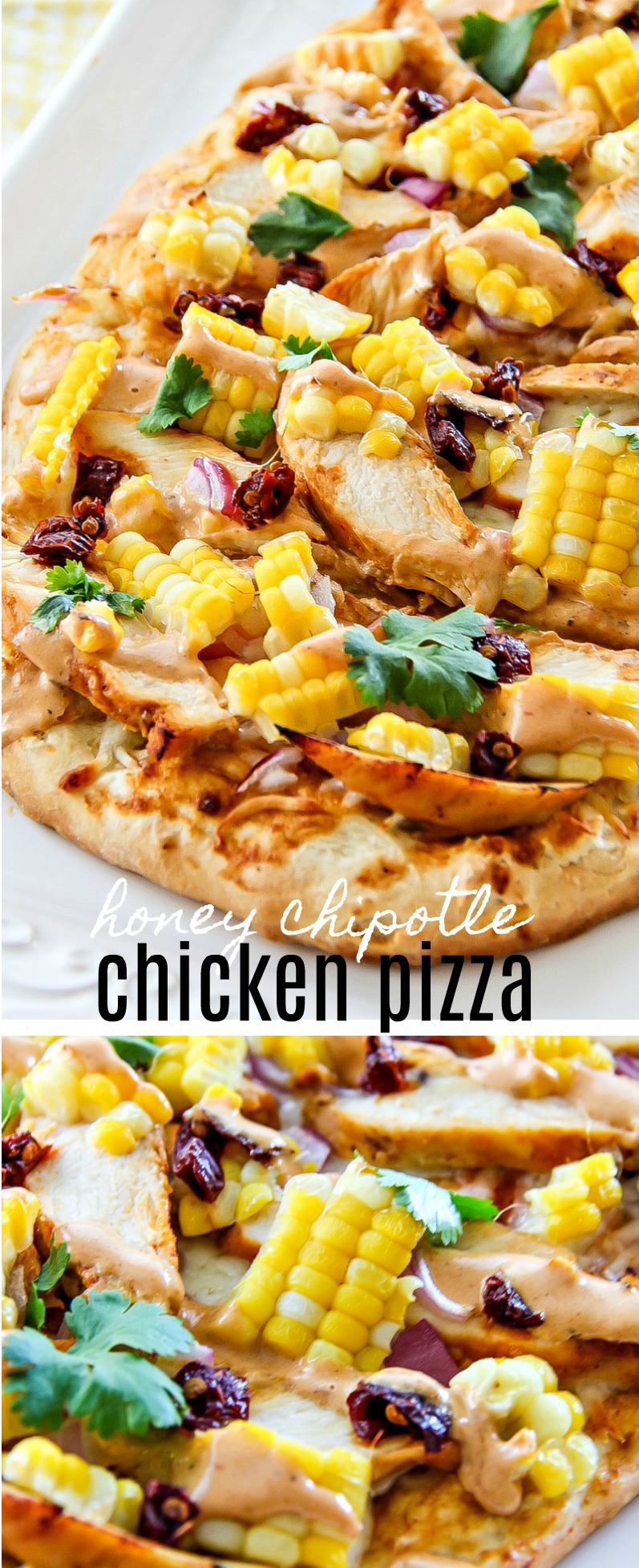 Save
Save