We have easy egg carton crafts for every age from preschoolers to adults including games, creepy crawlies, Halloween masks, and more.
Egg carton crafts
Egg carton spider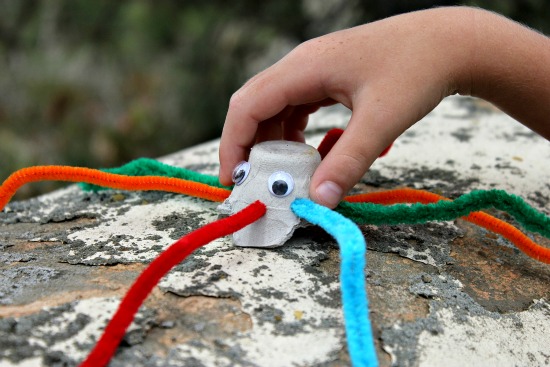 Are your kids as fascinated with bugs and insects as mine are? I've got crafts, fun activities, and books all about your kid's favorite creepy crawlies including this egg carton spider. What other bugs can you make? Here are some ideas to get you started:
Ladybugs
Dragonflies
Butterflies
Ants
Snails
Egg carton caterpillar
I've got two fun caterpillar crafts to share with you for different ages. The first one is for preschoolers and the second is for kindergarten. You can see that the second one uses a little more color and googly eyes.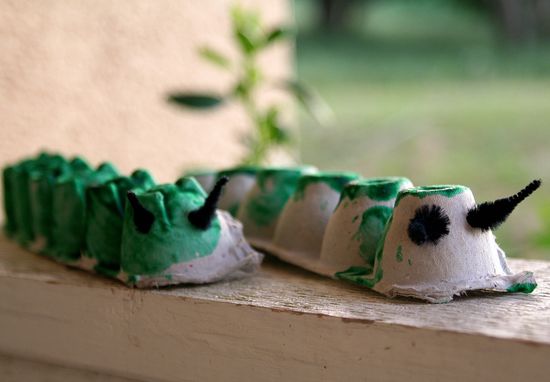 The twins made the caterpillars above as part of their Earth Day celebrations at preschool. You can find the instructions to make the egg carton caterpillar below over at Kids Activities Blog.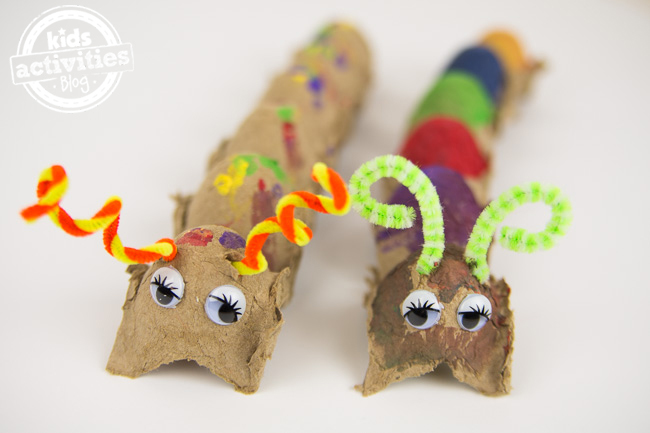 Halloween treat boxes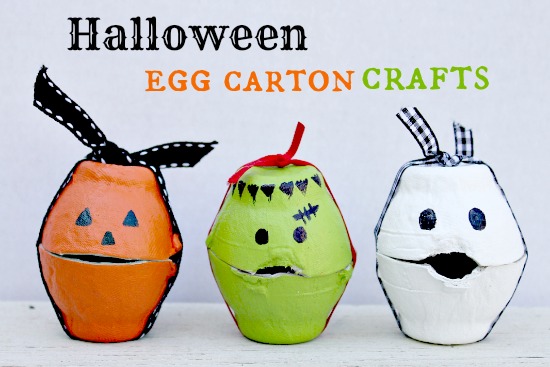 Put a little treasure or favorite treat inside these Halloween egg carton treat boxes. This is my favorite egg carton craft so far. I plan on making them for other holidays too.
Egg carton bee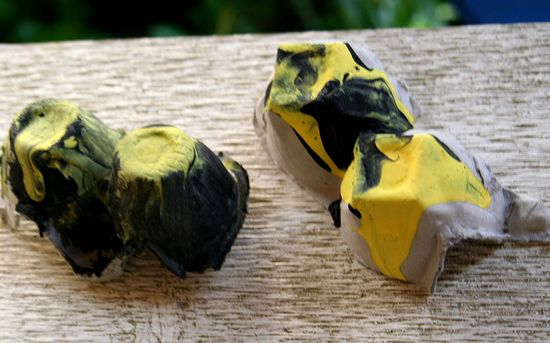 This egg carton bee craft was also made by the twins for the preschool Earth Day celebrations. They are so simple to make, your kids will love this craft. You could also add black pipe cleaners to them too for their antennae.
Spooky monster masks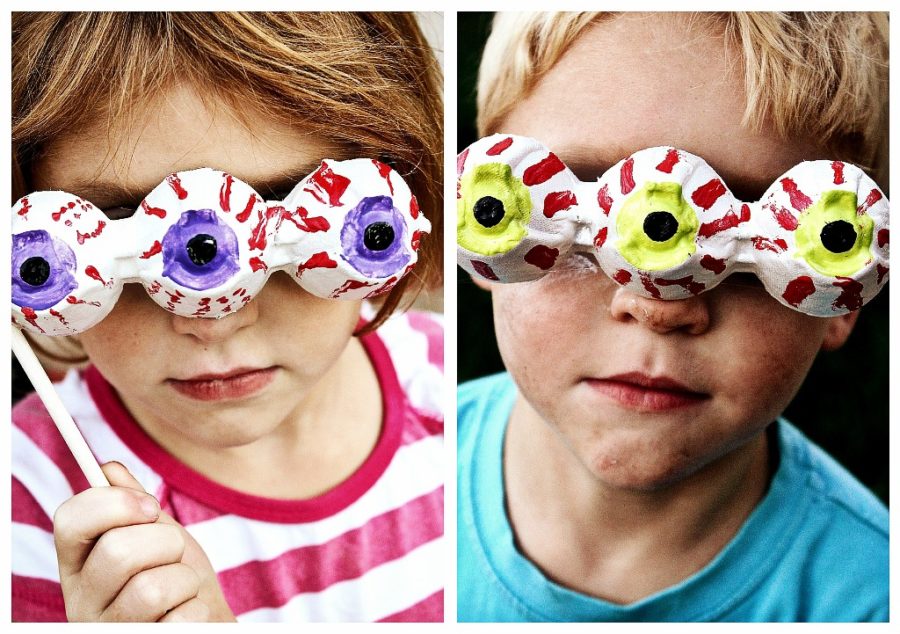 If you are looking for a fun Halloween craft project for the kids I'm showing you how to make a spooky monster eyeball photo prop using egg cartons. All of my instructions are over at Multiples and More. These are perfect for Halloween parties.
Easter checkers game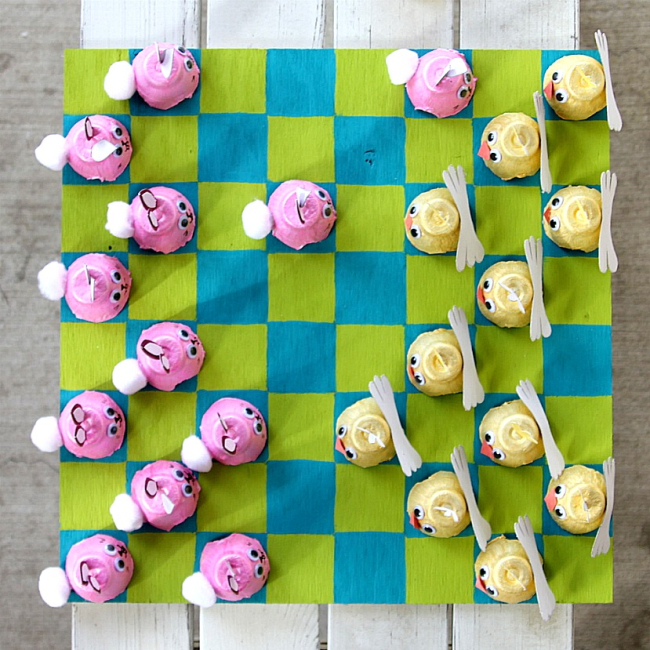 This homemade Easter checkers set uses recycled egg cartons and is the perfect craft and activity for kids (and adults) to enjoy all through spring. My kids were too little to make these but they sure did love playing games of checkers over and over again.
Egg carton flowers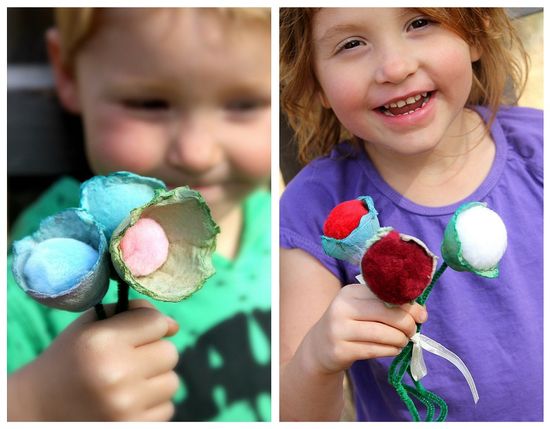 These egg carton flowers are so pretty and so easy to make. The twins made these bouquets for me for Mother's Day when they were in preschool. They are the perfect gift for mum, grandma, a teacher, or best friend.
Have you made any of these crafts with your kids? We would love to know how they turned out.
Please pin this post for later: