Here are a few more preschool projects I wanted to share with you. 
Butterflies. Wheat Grass. Lima Beans.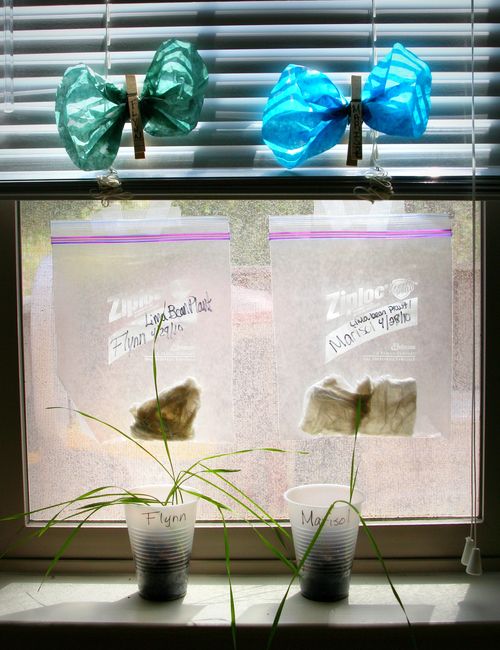 The butterflies are simply tissue paper pinched in the center and held with a wooden clothes peg.
The wheat grass has finally ventured from the preschool room to our window sill in the kids play room where they can continue to watch it grow and care for it until we replant it.
I'm not so sure about the lima bean project, however we will give it a try.  The lima bean is inside the zip-lock bag which is open at the top and has moist paper towels inside it.  I've taped the bag to the inside of the window that gets the afternoon sun.  We shall see if it begins to sprout.  Fingers crossed.
These are such simple ideas for homeschooling, garden parties and for those rainy days when you are looking for a project to entertain your little ones.