Kids are going to love this DIY Halloween game. We show you how to turn an old bean bag toss game into a Halloween version.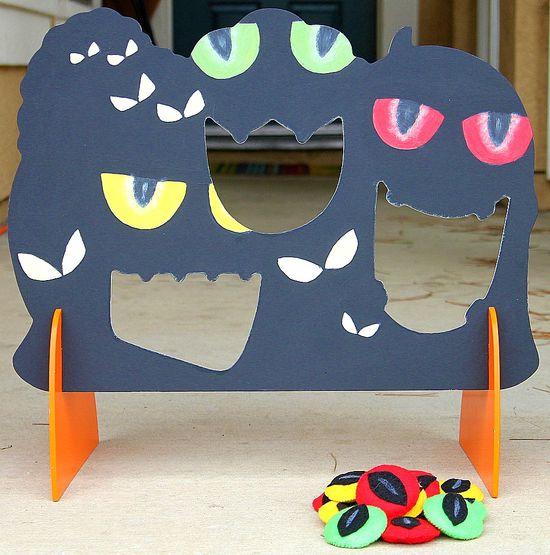 DIY Halloween game
We've had this Alex Toys Jungle Toss game in the twin's game room for a couple of years. They don't use it very often now though.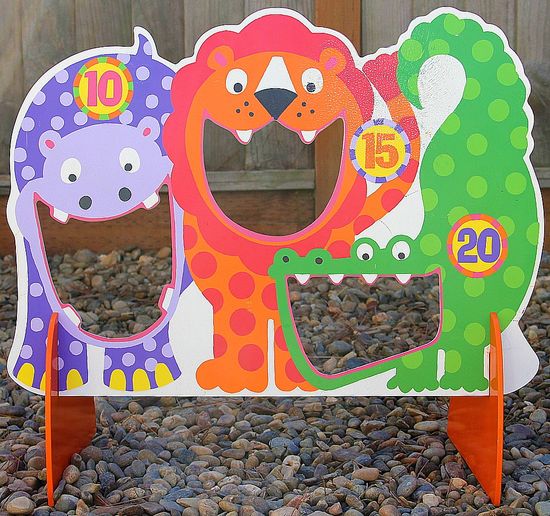 I was tidying up and it was turned around against a wall. Do you see what I see? It looks like monsters!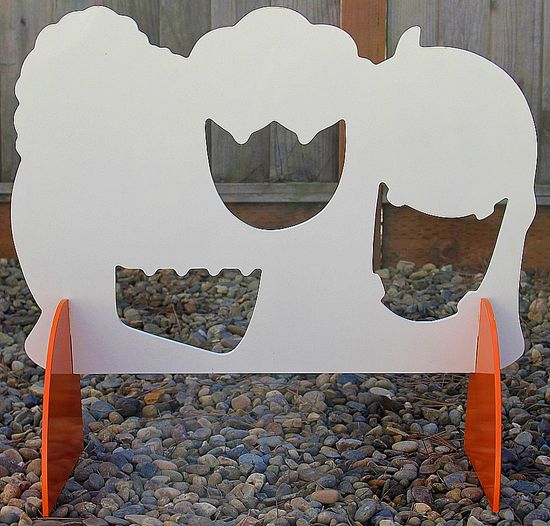 Armed with paint, felt, stuffing, and a needle and thread this Jungle Toss game became a Halloween bean bag toss instead.
Obviously, not everyone will have the Jungle Toss game just at home. My suggestion is to use a heavy packing box if you don't live with a woodworker. It will need to be something strong so it doesn't get knocked over when the bean bags are tossed at it.
Supplies
Paint – black, and assorted colors to paint eyes
Glow-in-the-dark paint
Felt in colors to match the painted eyes
Stuffing for the bean bags – poly-pellets, rice, sand, coffee beans etc.
Needle and thread
Instructions
Once your monster bean bag toss board has been cut out you need to paint it. You will need to add a couple of coats of paint, and then add glow-in-the-dark paint over the eyes too.
Cut round pieces of felt and then black pieces for the inside of the eyes. Sew them together with a needle and thread, leaving a small space to stuff each bean bag before sewing the rest of it.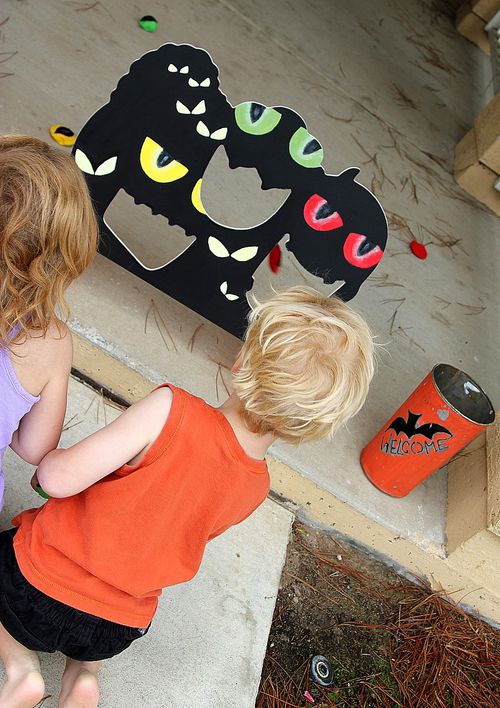 The idea is that the kids learn to toss the eyeballs through the matching monster's mouth. So, the green eyeballs, into the green monster's mouth, red through the red monster's mouth, and yellow through the yellow monster's mouth. This is a great hand-eye coordination as well as a color matching game.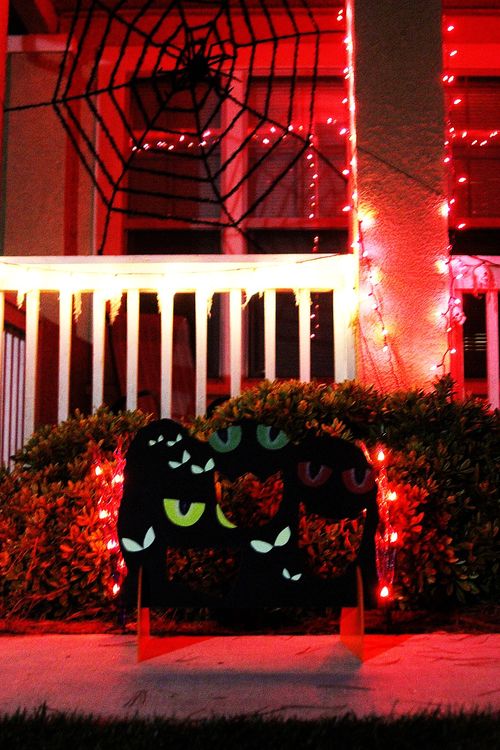 We have lots more monster crafts for you to check out this Halloween too.
Please pin this post for later: