Remember when I made the Bumblebee Photo Board for the twins birthday party?
Well, to make the stand for it, I used this as inspiration.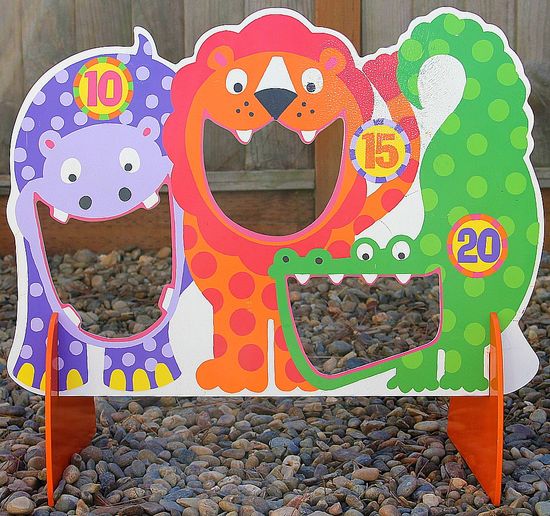 It's the Alex Toys Jungle Toss which we have had for a couple of years.
Well, when I wasn't using it, I had it leaning up against the couch (obviously I did not take this shot then) and I noticed this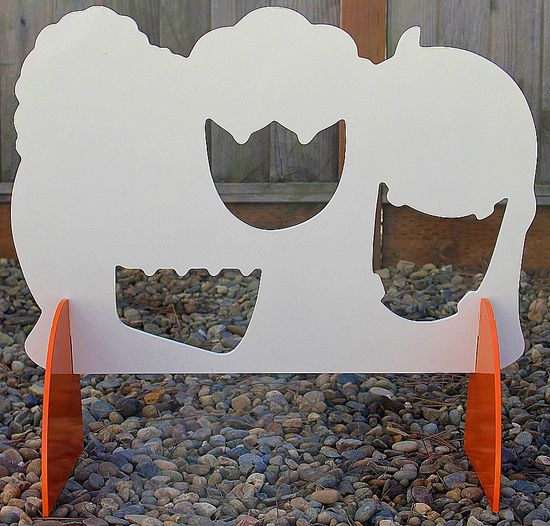 What can you see?
I saw monsters.
So, with a little paint and imagination, the back of the Jungle Toss has become this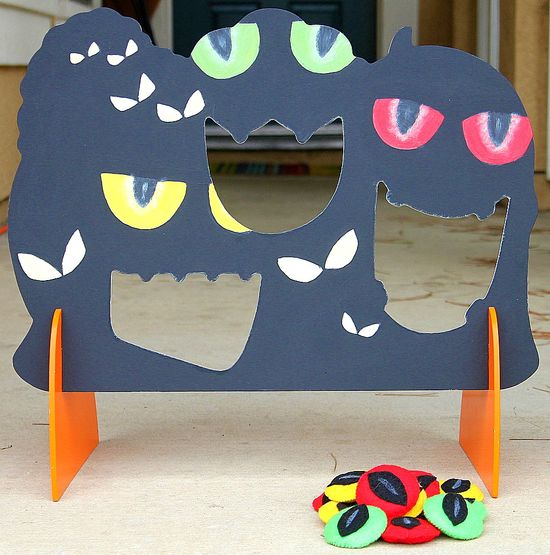 Then using some red, green, yellow and black felt, I made some spooky eyeball bean bags to match those painted.
The idea is that the kids learn to toss the eyeballs through the matching monsters mouth – the green eyeballs, into the green monsters mouth, red through the red monsters mouth and yellow through the yellow monsters mouth.   A little hand-eye co-ordination as well as color matching and we have a fun, yet slightly educational Halloween game.
And the best part, a little glow-in-the-dark paint that can be used on fabric or other solid surfaces (which can be purchased at craft stores) means that this fun game of 'Eyeball Toss' can be played at night too.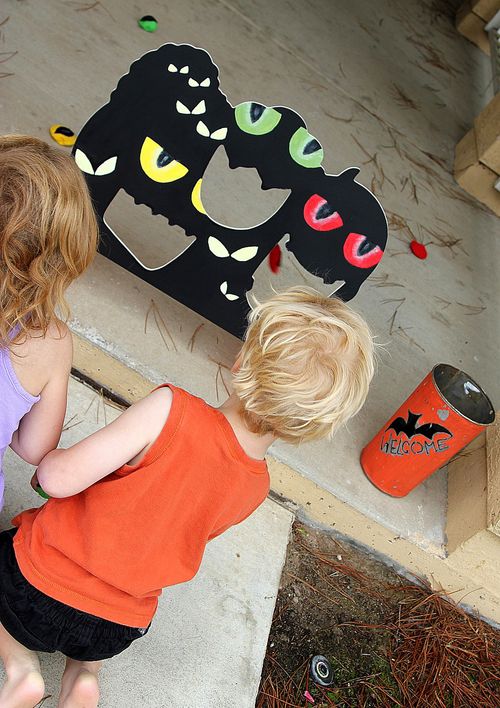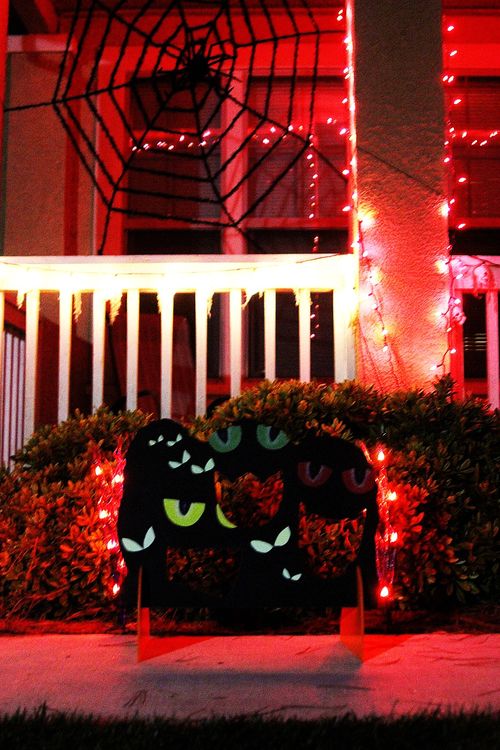 Obviously not everyone will have the Jungle Toss just laying about their house, so my suggestion is to use the Bumblebee Photo Board as your inspiration.  Elmer's poster boards are available at craft stores, Target and Walmart to name just a few places.  Sketch out what you want to make and cut holes for bean bags to be tossed through.  Although I would recommend attaching stakes or using large rocks to hold the board up so that it doesn't get knocked over by your future baseball player.