The last time I came out to Australia I was dying to take Marisol to Fairy Park, but she was just a little bit too young. This time around though I wasn't going to miss the opportunity.
Fairy Park is a magical place where you wander along a path that winds up a mountain and listen to magical fairytales along the way at places such as Jack's beanstalk, and The Seven Dwarfs and the Three Little Bears houses (to name just a few).  You can play spot the fairies hidden in the garden along the way, take in the views across the countryside from the summit and have a play in the enchanted playground.  And of course for our little train lover there was a model train exhibit and museum.
Of course it was only fitting that my little fairy dress up in her new fairy costume that her Grandma gave her for Christmas.  I mean if she hadn't there would have been no real fairies in the park that day.  She played her part quite well and it seemed to entertain the other park goers.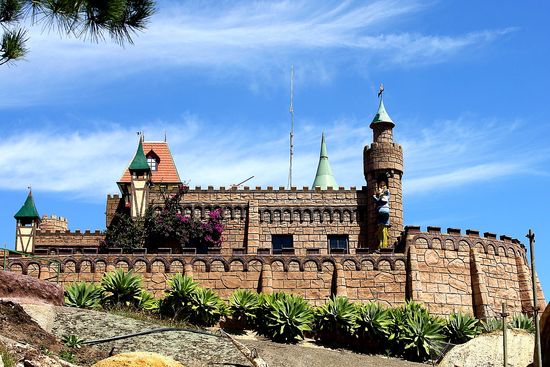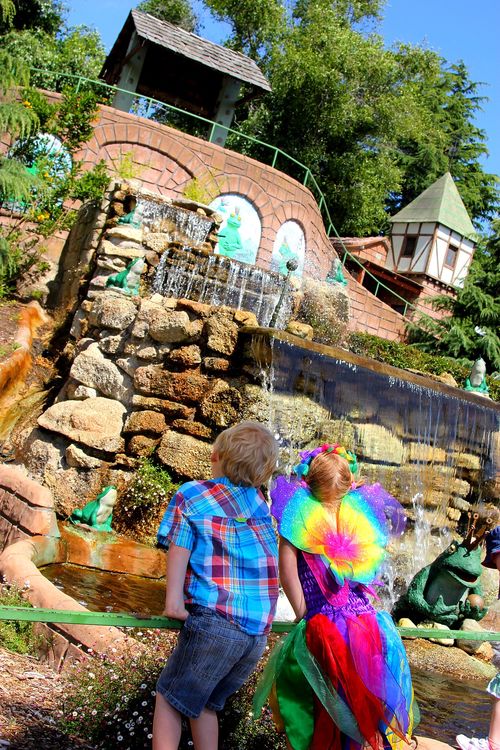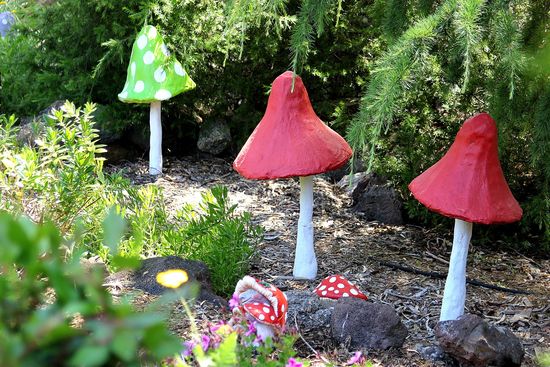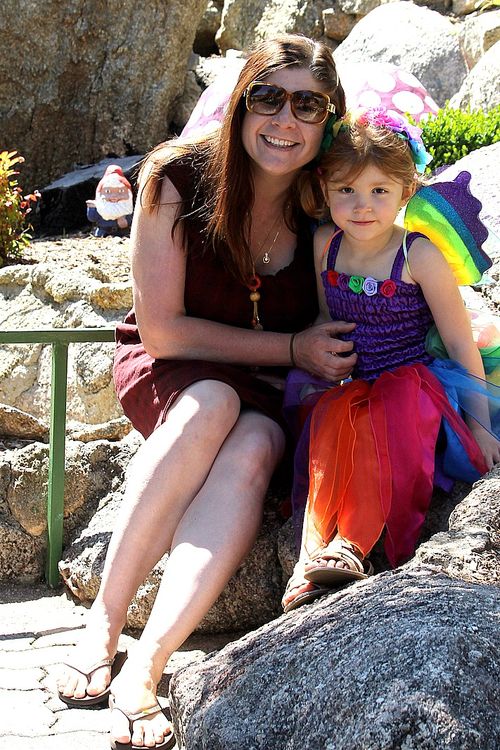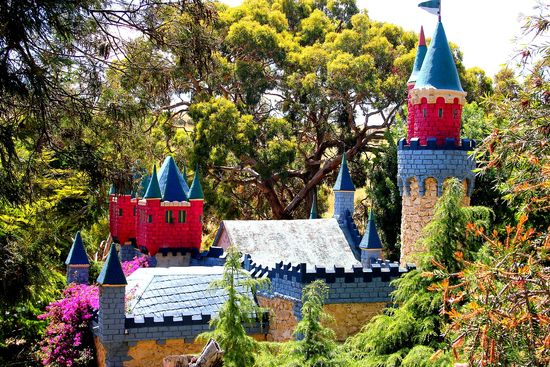 If you are heading from Melbourne to Geelong or the Great Ocean Road, be sure to stop in at Fairy Park, the kids will love it. 
It's also a fabulous spot to host a fairytale birthday party.