Ready for a FANTASTIC movie night? Settle in for a night of the Fantastic Four with this fun, and delicious, Fantastic Four popcorn mix.
Disclosure: This is a sponsored post
We LOVE family movie nights. And family movie days. And trips to the drive-in movie theater.
I think it's more about the bonding, spending time together, and sharing moments curled up in pajamas, popcorn in hand, watching a movie that we are all interested in that I love the most.
Fantastic Four is now out in theaters.
Buy any 3 Pop-Secret items at Walmart between 7/31 – 8/31 and get a FREE ticket to the Fantastic Four movie (up to $5) *while supplies last.
Before seeing the movie introduce your kids to the Fantastic Four by reading some of the classic comic books or watching the 2005 version of the movie while enjoying a fun Fantastic Four themed popcorn treat together.
Who Are The Fantastic Four Superheroes?
Mister Fantastic – who can stretch his body
The Invisible Woman – who can make herself invisible
The Human Torch – who can fly and generate flames
Thing – who has stone-like flesh and superhuman strength
And now that you know who the Fantastic Four are, you will understand how I made this fun Fantastic Four Popcorn Mix.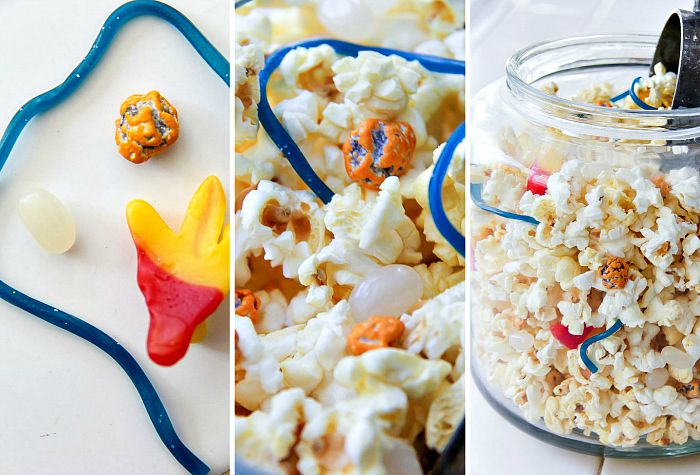 Fantastic Four Popcorn Mix
Blue string candy – for Mister Fantastic
Cream soda jelly beans (or use a clear hard candy) – The Invisible Woman
Chicken feet candy (or use any other red, yellow or orange candy) – The Human Torch
Chocolate rocks – Thing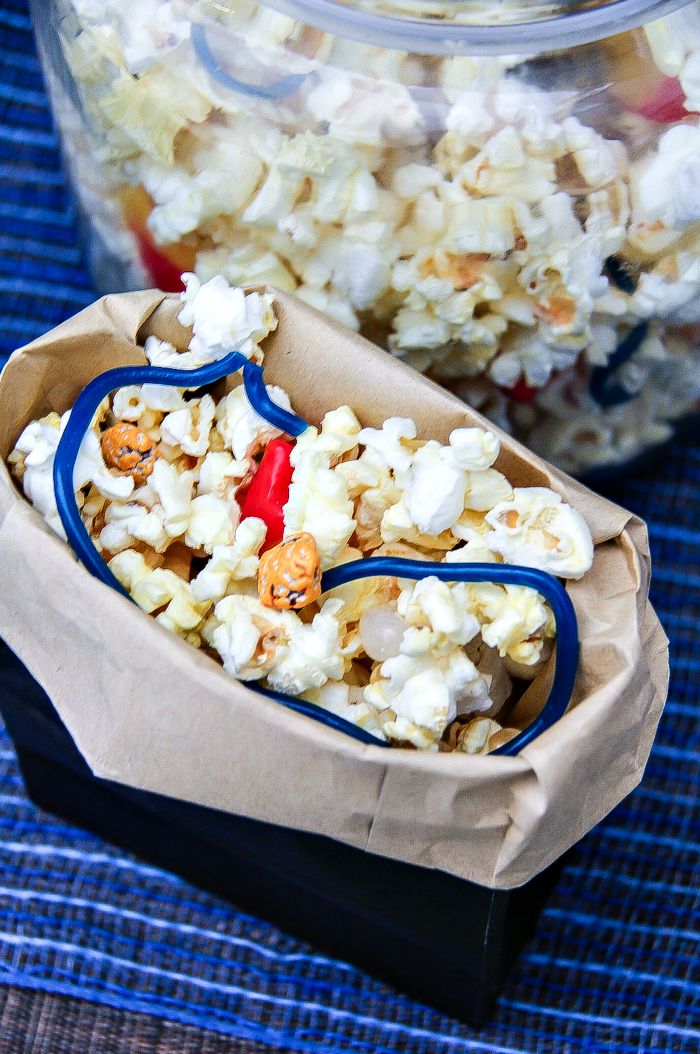 And of course it wouldn't be a popcorn mix without popcorn. For this mix I used Pop Secret Movie Theatre Butter popcorn that I picked up at Walmart.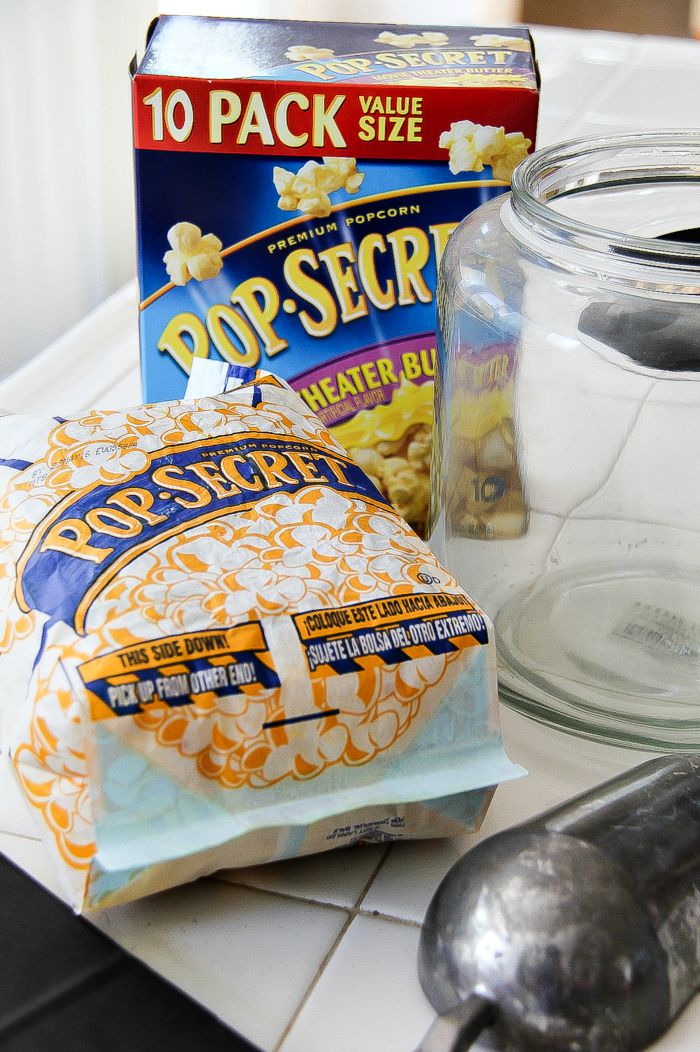 If you want to make the banner I hung above the popcorn this is what you need:
Silver glitter card stock
Twine
Glue
Scissors
Print out the letters, cut them out, and trace around them onto the card stock.
Cut out the glitter letters and attach them to the twine using glue.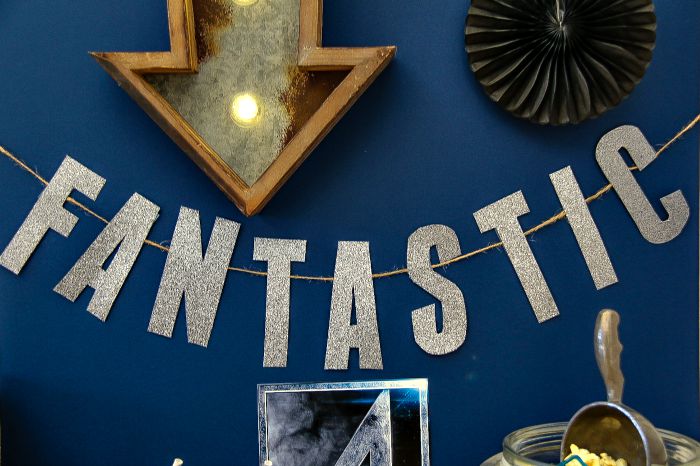 Enjoy your family time with the kids.
Please pin this post for later: