The perfect place for Marisol, afterall she must call 'Finn, Finn' about a thousand times a day ha ha.
Swings and slides, what could be more fun.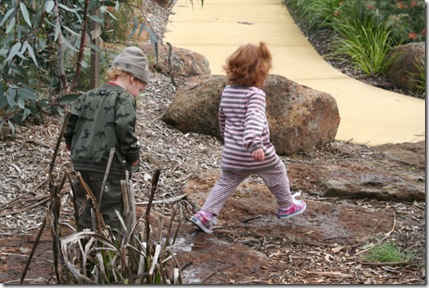 Umm, there is a path kids ….
Jay spinning.  Flynn 'now how do I get up there'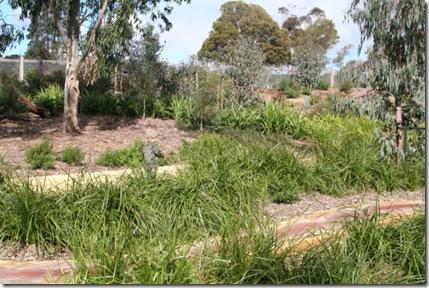 Where oh where is Flynn?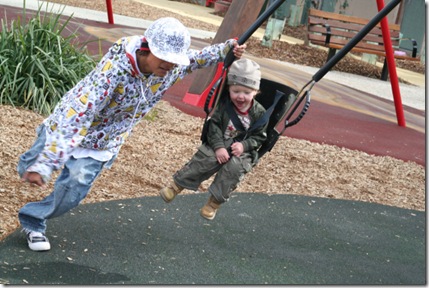 So much fun!
Follow the footstep path.  Mmm, wonder what's in there?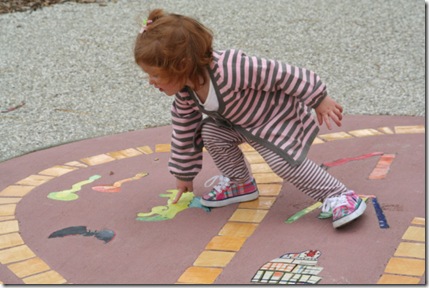 Wow, check this out, it's a something-a-rather
I can climb!  I can sit on a wombat!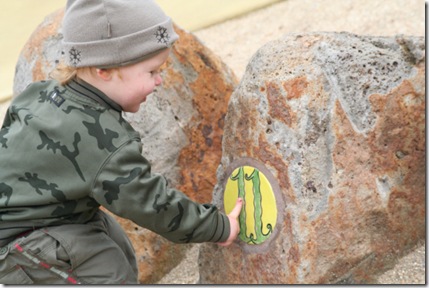 Counting rocks.