Having a little one obsessed with trains means finding a LOT of train related activities whilst we've been on vacation.  My parents had train tracks at the ready, we have a back-up collection from my sister, of course Santa brought some too, and there's a train video game and DVD's he's been watching endlessly.  And yet, he's cried numerous times because he misses his trains back home. 
So it was only fitting that we schedule a couple of train rides whilst here.
Our first one was at the Yarra Valley Railway, in the heart of the Yarra Valley wine district.  Unfortunately there was no wine tasting for me, but our little train lover had quite the day.
The train ride had us going through several crossings, under an overbridge, through a tunnel and past the Healesville countryside.  We even spotted a couple of kangaroos.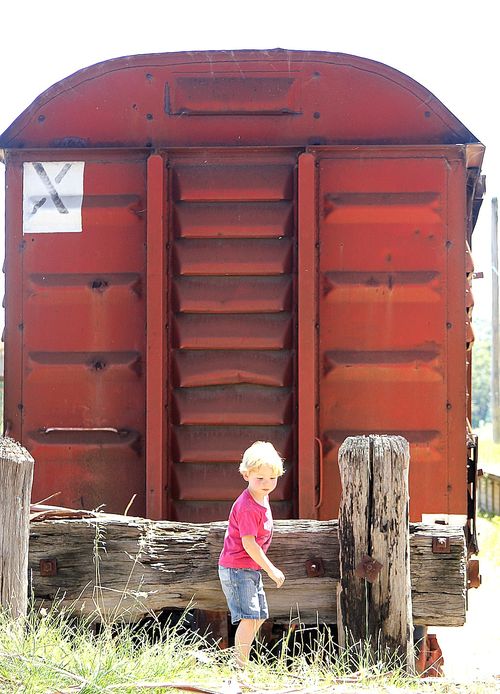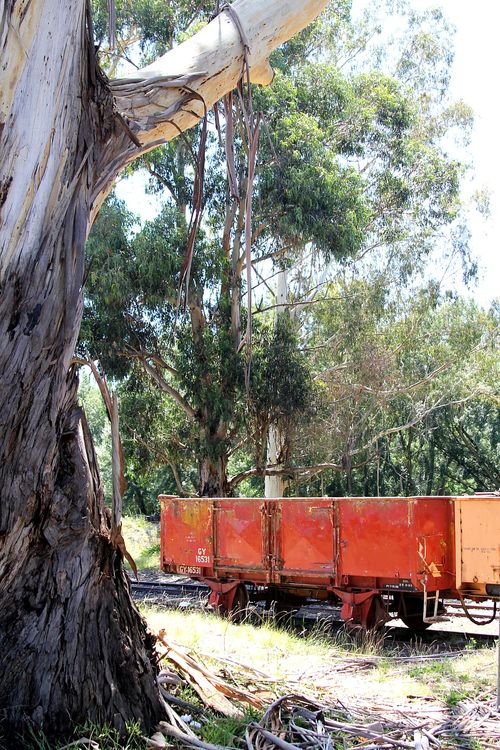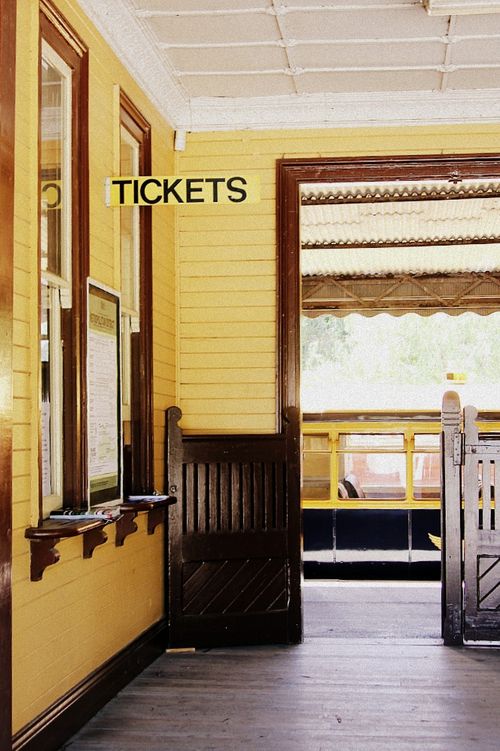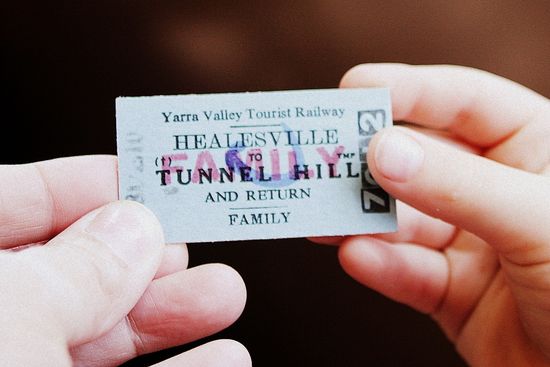 After our train ride, we stopped at the yummy Beechworth Bakery for lunch and then took the kids to Queens Park for a play.