It's too easy to fall into a rut while stuck at home, so use this free printable lockdown bingo card to keep you motivated.
Disclosure: This was originally created for a social media campaign for Hewlett Packard, however, I wanted to share here too so you could download and print mine, or make your own.
It's so easy to make your own Lockdown Bingo. Make one for your family to 'compete' with other families and friends, or make fun bingo games for your kids. This is the perfect thing to keep kids busy and motivated during the stay at home orders.
This is the one I created for us to do. If a kid decides not to participate in an activity they don't get to mark it off. I'm going to have to come up with some prizes, but I know one kid wants me to buy more Star Wars movies for him on Amazon Prime, and I'm pretty sure that the other one has a list of things that she wants to decorate her bedroom.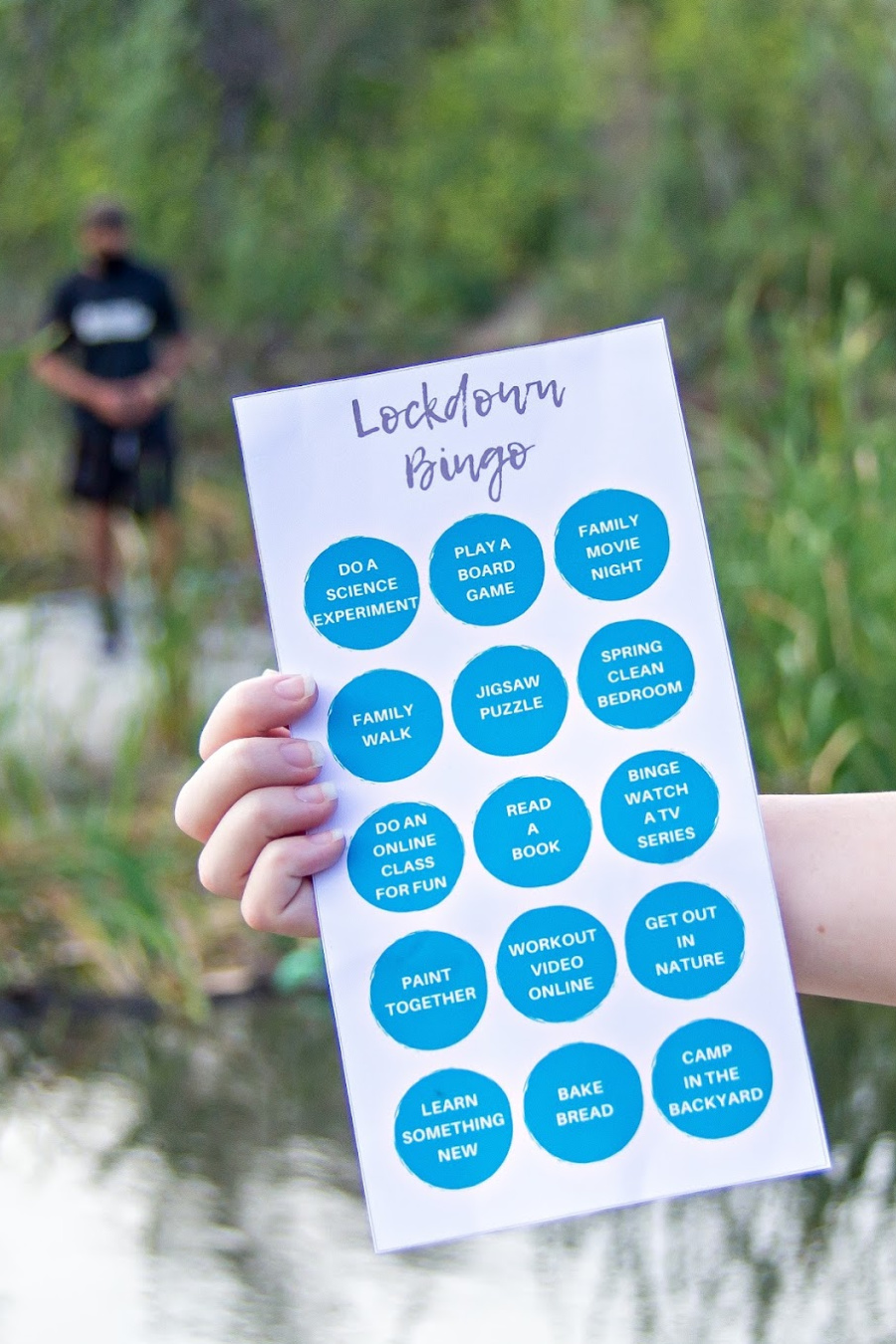 Ideas for kids lockdown bingo
spring clean your bedroom
give the dog a bath
ride your bike
do a nature craft
plant seeds to start a garden
wash the car
workout 15-minutes every day for a week
bake something
learn a new skill
take an on-line class just for fun
You get the point. There are so many different ideas you can pop on there.
If you would like to print the bingo card I made, just click underneath the image below.
If you haven't already signed up for HP's Instant Ink program, then get onto that too. With the kids doing online learning from home, you need to make sure things like printer ink are always available. The less trips we need to make to the store, the better. I've been using Instant Ink for a few years and it's so convenient, we never run out.
If you would like to make your own bingo card, this is how I made this one.
Make your own lockdown bingo card
Create a free account on Canva
In the search templates section add 'bingo card' and choose from one of the many free options available.
Alter the template to suit your needs. You can change text, colors, background. Anything you like.
Save your bingo card to your computer and print.