Organizing the kids sports gear is a breeze with the Rubbermaid sports station complete with a freestanding storage unit and hanging rack on the wall.
Disclosure: This shop is part of a social shopper marketing insight campaign with Pollinate Media Group® and Rubbermaid, but all my opinions are my own. #pmedia #FastTrack http://mydisclosur.es/RgFrEH
Organizing the garage has been on my to-do list for quite some time now. This space drives me crazy. We have a three-car garage and cannot fit a single car in it. I've been tackling it slowly over the past few years, but honestly, there are still boxes that I haven't even unpacked from our move.
So far, I've created two rows of racks with storage bins, picnic gear, and some of my party planning supplies. I've also started the LEGO space for the kids. What I hadn't done (until now) was create a place for the kids to keep some of their outdoor and sports gear. They have pool toys in a large bin in the backyard, but they didn't have anywhere to place the rest of their gear.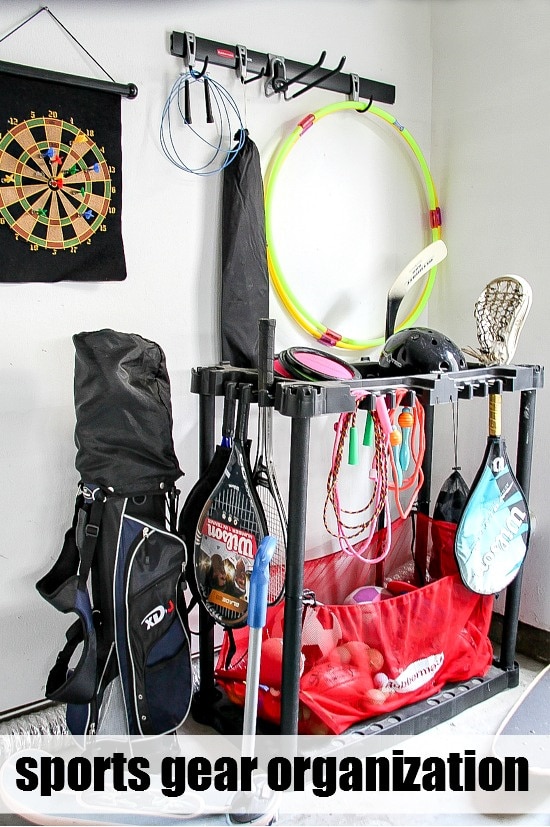 We already had the Rubbermaid Sports Station. It wasn't assembled and was still in pieces in a packing box, but we had it. So, I finally unpacked it, assembled it, and filled it with the kids' sports gear. We needed more space though so I added the Rubbermaid FastTrack kit onto the wall above it. It's perfect for items such as Marisol's hula hoops and their kite.
How to organize sports gear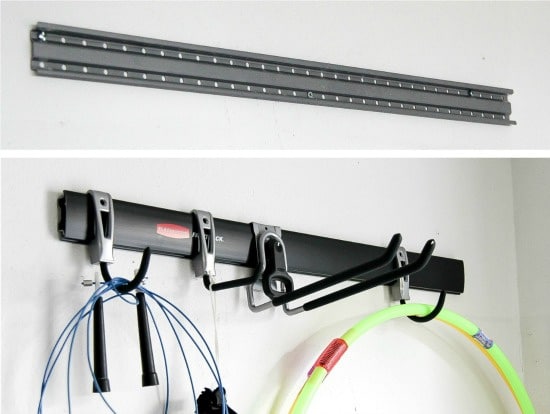 This was really easy to install. Yes, even I could do it … okay, there was one casualty, a drill bit snapped in half, but I did it. All by myself.
It's so versatile and as the kids grow out of things (or accumulate more things) there are different attachments to accommodate them.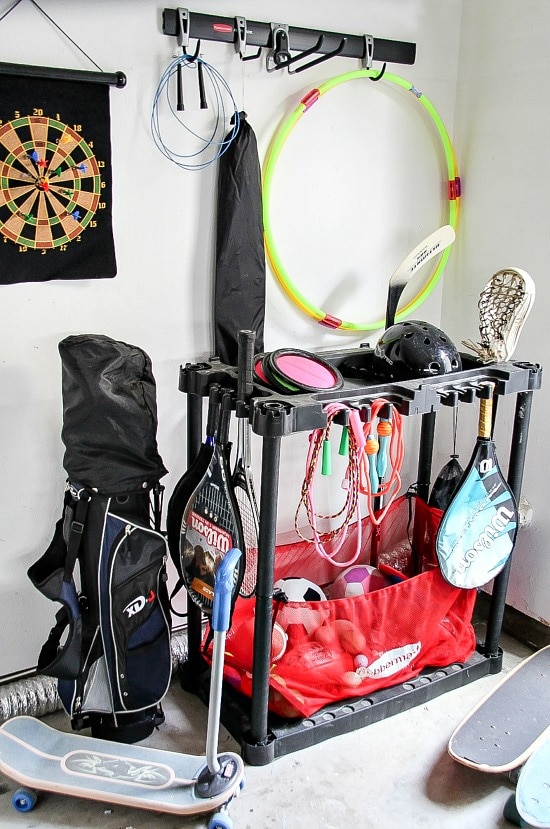 The Rubbermaid FastTrack 5 Piece Kit is a great way to finally tackle overdue spring cleaning so you can stay organized through summer & fall!
Want to see how the rest of the garage is coming along?
Picnic and beach storage along with color-coded bins for holiday decorations.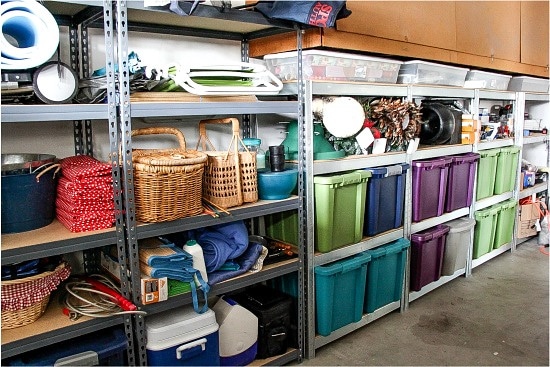 Party planning items, collectibles, photographs, and the kids' keepsake boxes on the other side of the aisle.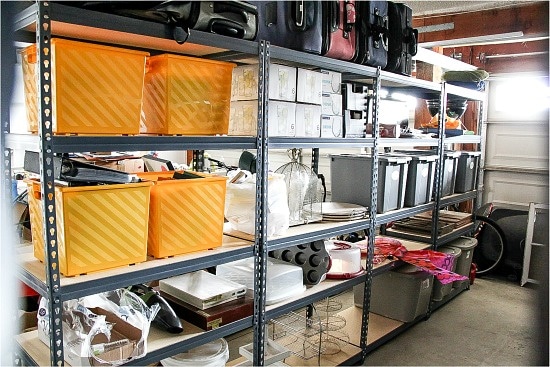 Please pin this post for later: