Unsure what to do in San Diego with kids? We've rounded up our favorite museums, parks and gardens, beaches, theme parks, and even inland activities.
Disclosure: I was selected for this opportunity as a member of Clever Girls Collective and the content and opinions expressed here are all my own.
I moved to San Diego in 2003 from Australia. Aside from the two years we lived in Monterey, I've called San Diego home. I don't know that I could live anywhere else now, we have a little of everything within just a few hours drive, and let's not forget about the amazing weather. Plus, it's such a great place to raise a family.
Even though we've been living here for 9 years we still haven't run out of things to see and do, there's always something new to discover.
Here are some of our favorite things to do in San Diego.
Parks and gardens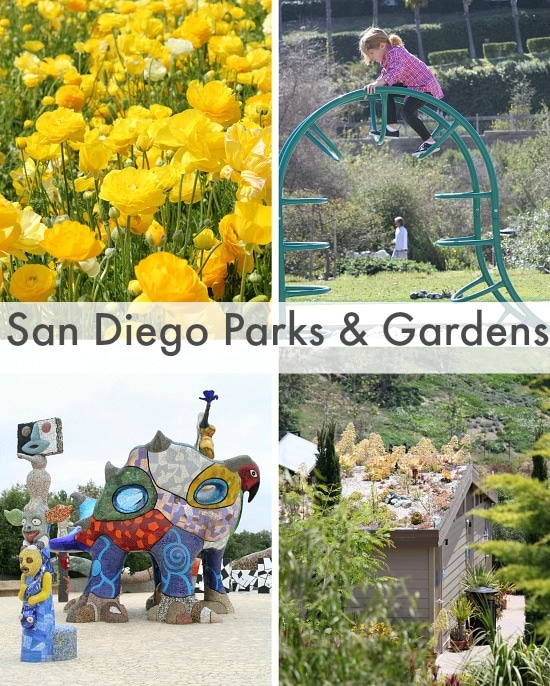 There are so many parks and gardens to visit with children in the San Diego area. A few of our favorites though are:
Don't forget the playgrounds right on the sand at La Jolla Shores, Bonita Cove, Fanuel Street, Moonlight Beach, and Oceanside Harbor.
Nature centers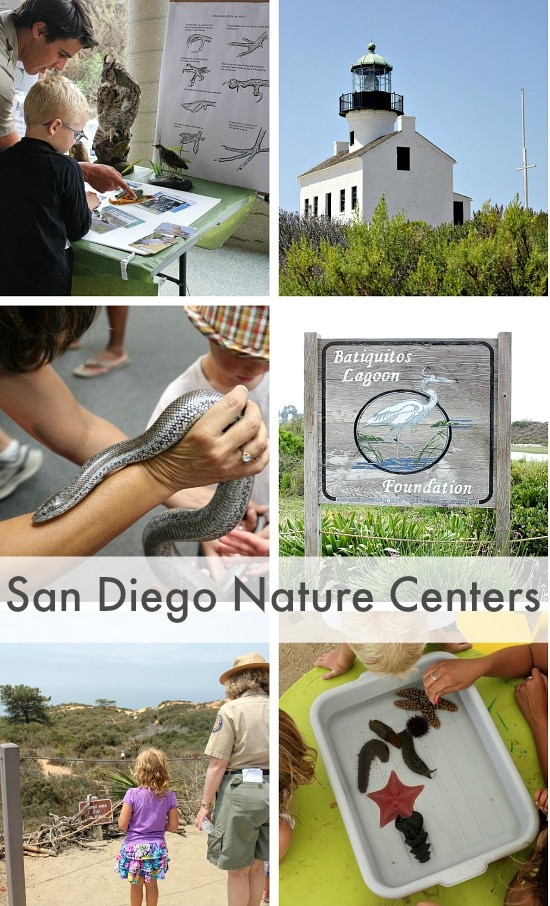 Getting out in nature and learning about the wildlife and the area around us are very important. As often as possible we go on nature walks and visit local nature centers. These are our favorites:
Museums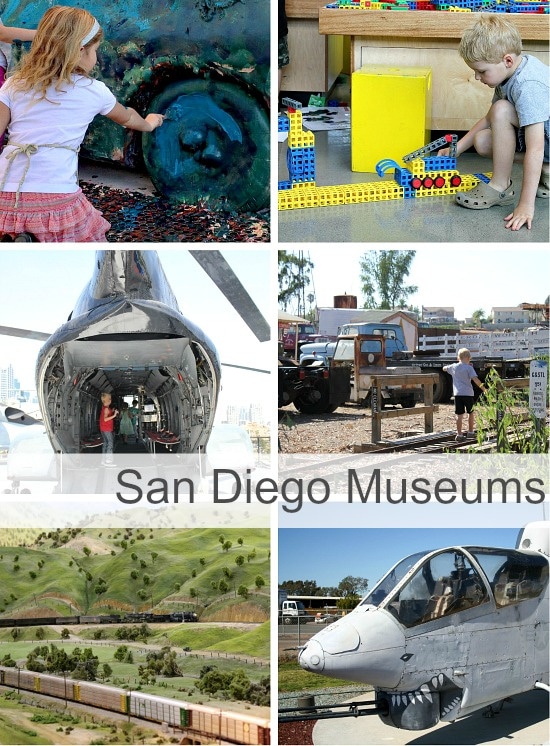 Although some may consider Balboa Park as the hub of Museums in San Diego (and yes there are quite a few there that we visit regularly), there are other great family-friendly museums throughout the county too. Here are some that we love:
Antique Gas & Steam Museum
Aviation Museum
USS Midway
Theme parks and attractions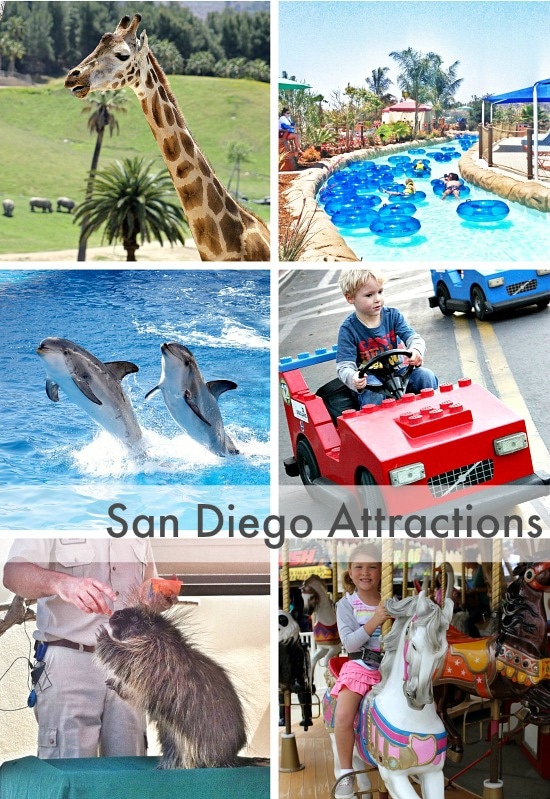 San Diego is well known for it's major attractions and we are no strangers to visiting them, especially Legoland which is a favorite of my kids. Not only do we have some great ones locally, but only a couple of hours away are Disneyland, California Adventure Park, Knott's Berry Farm, Knott's Soak City and Universal Studios. Here are our favorite local ones though:
Beaches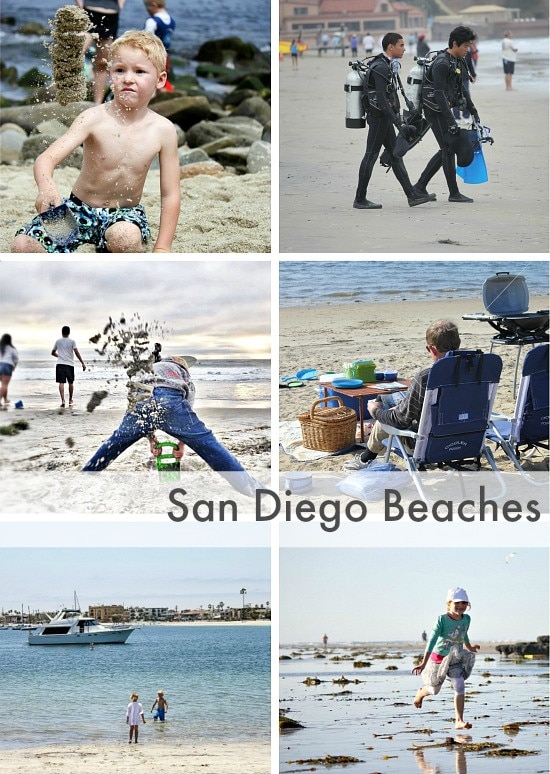 Nothing quite says you are in San Diego like the fantastic weather and spending time at the beach. Whether it's exploring rock pools, building sandcastles, scuba diving, enjoying summer bonfires and s'mores, or playing on one of the many beach playgrounds. Most of our favorite beaches have bathrooms, and some even have playgrounds too. Here are some of our favorite beaches to hang out with the kids.
La Jolla Shores
La Jolla Cove
Del Mar
Oceanside Harbor
Bonita Cove
U-pick San Diego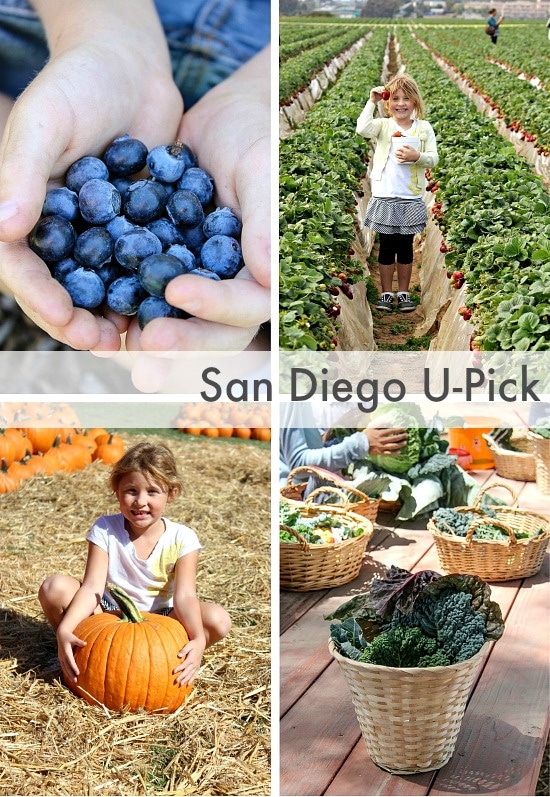 Through Spring, Summer and Fall we love heading to a local farm to pick fresh fruit or vegetables. It's a wonderful thing to be able to show your children where their food comes from, how to pick it, and create a delicious recipe together to enjoy as a family. Here are our favorites:
Suzie's Farm
Kenny's U-pick strawberries in Temecula
Don't forget the many apple orchards in Julian
Inland San Diego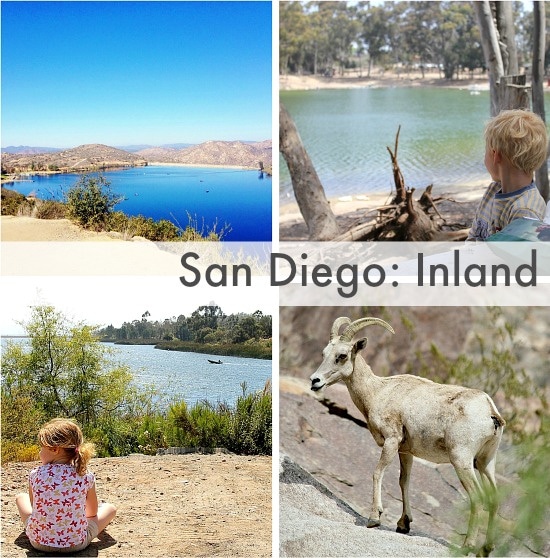 Sure we are known for our sunny weather and beaches, but there's also plenty to do inland too. Take a drive to one of the many lakes, through the mountains, or out to the desert.
About the California Association of REALTORS®
What starts with one California REALTOR® benefits all of California. That's the underlying sentiment of the California Association of REALTORS® (CAR) integrated consumer ad campaign called 'Ripple'.
Now in its second year, the "Ripple" campaign connects the dots between REALTORS® and the California economy, illustrating how a Champion of Home™ can help consumers close on their dreams and, together, benefit the entire state. For example, one of the campaign spots tells the story of how a REALTOR® gave a family pricing and marketing strategies to help them sell their home.
While highlighting the intrinsic value of REALTORS® as Champions of Home™, the "Ripple" campaign goes beyond the story of the individual REALTOR® and focuses on the powerful positive economic impact that REALTORS®, buyers, and sellers are making throughout California. The facts (Source: National Association of REALTORS®):
One job is generated for every two home sales
One home purchase stimulates the economy by $60K
A homeowner's net worth is 34 times that of a renter
What do you love about the area you live in?