This garlic and herb oven-roast whole chicken with vegetables is so easy to make and is sure to become a family favorite meal.
Disclosure: This post is sponsored by Perdue Farms
I have no idea why I don't roast whole chicken more often. When it's been an exceptionally long day and I'm feeling overwhelmed I tend to just grab a rotisserie chicken from the grocery store.
This whole roast chicken is delicious though and I will definitely be cooking it a lot more often. Maybe I should bring back family dinner night on Sunday evenings and cook a roast dinner for the whole family.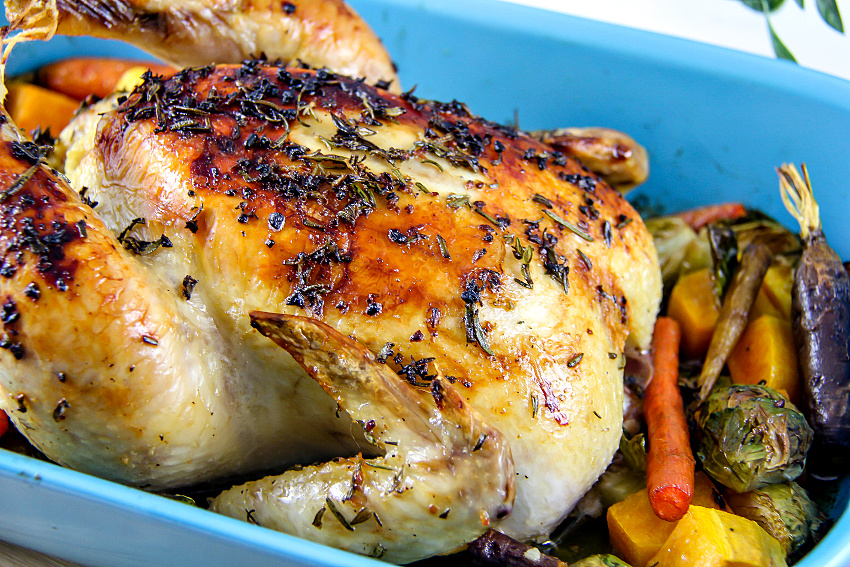 Whole Roast Chicken With Vegetables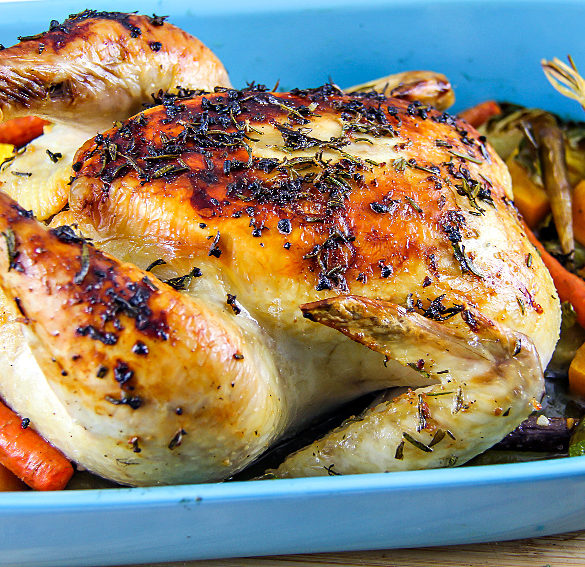 Ingredients
1 Sonoma Red whole organic chicken
2 tbs unsalted butter
1 tbs fresh rosemary
1 tbs fresh thyme
2 tsp crushed garlic
squash (cut into 1-inch pieces)
Brussels sprouts (halved)
Rainbow carrots (cut in 3rds)
1 tbs olive oil
pinch of pepper
Instructions
Preheat the oven to 450F.
Soften the butter (it can be a little melted) in a microwave-safe container and then add the rosemary, thyme, pepper, and crushed garlic to it.
Lightly spray a baking dish with olive oil spray, pat your chicken dry, and place it into the dish.
Brush the melted butter, garlic, and herbs all over it.
Surround the chicken with freshly chopped carrots, squash, and Brussels sprouts, and drizzle the olive oil over them.
Roast for about 15-minutes.
Turn the temperature of the oven down to 350F and continue roasting for about 50-60 minutes (or until the internal temperature reaches 155F).
Recipe: by Tonya Staab tonyastaab.com
We served the chicken and vegetables with couscous.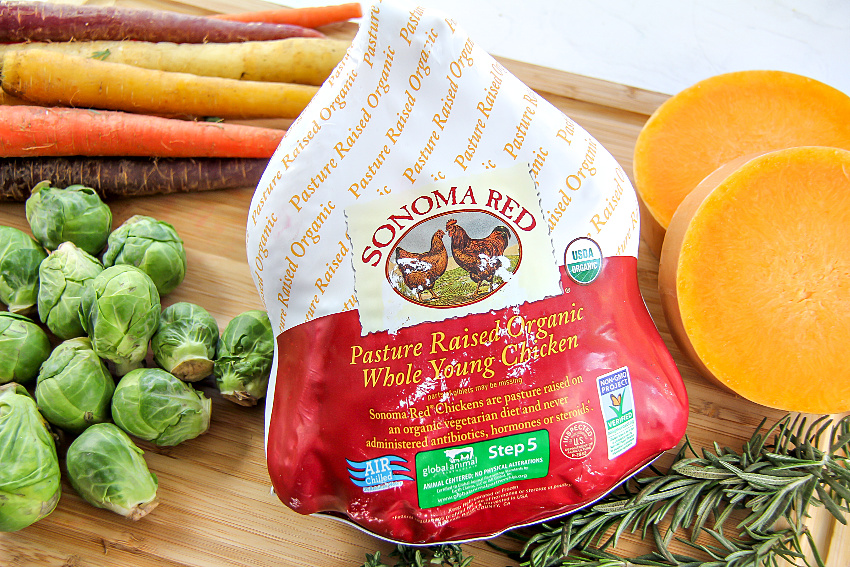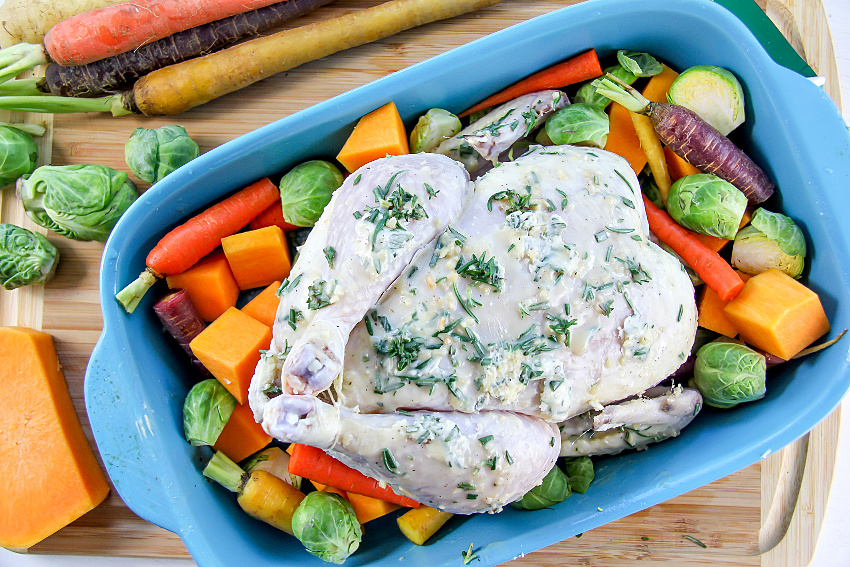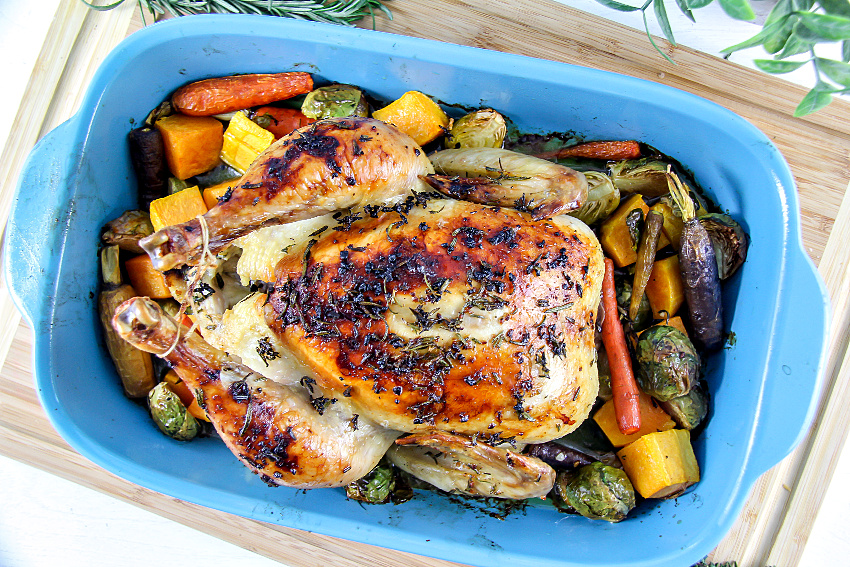 Looking for another delicious family dinner recipe that I made thanks to Perdue Farms? Take a look at my Smoked Kielbasa with Gnocchi recipe. I'm also sharing details about the new Perdue Farms Gatherings Bundle that's now available. This would make such a wonderful gift for a family in need this holiday season. Or, send a box to a family member who is hosting dinner at their home this year. You can even order one for yourself to stockpile your freezer.
Please pin this post for later: