This delicious peach bourbon iced tea recipe with ginger and turmeric is a delicious alternative to peach sweet tea with vodka.
I was never much of a sweet tea drinker before meeting Mike. I'd honestly never really thought to try it. I was addicted to ginger ale for the longest time (two to three glasses a day), but then switched to ICE water (which I still drink daily now).
When Mike and I were doing the culinary trail throughout the Kentucky State Parks, at one of our stops we enjoyed a delicious peach iced tea with bourbon. WOW! It was so amazing that on our way home we stopped at the liquor store and picked up bottles of peach iced tea, peach bourbon, and lemon juice. It's become one of our favorite drinks to enjoy at home ever since.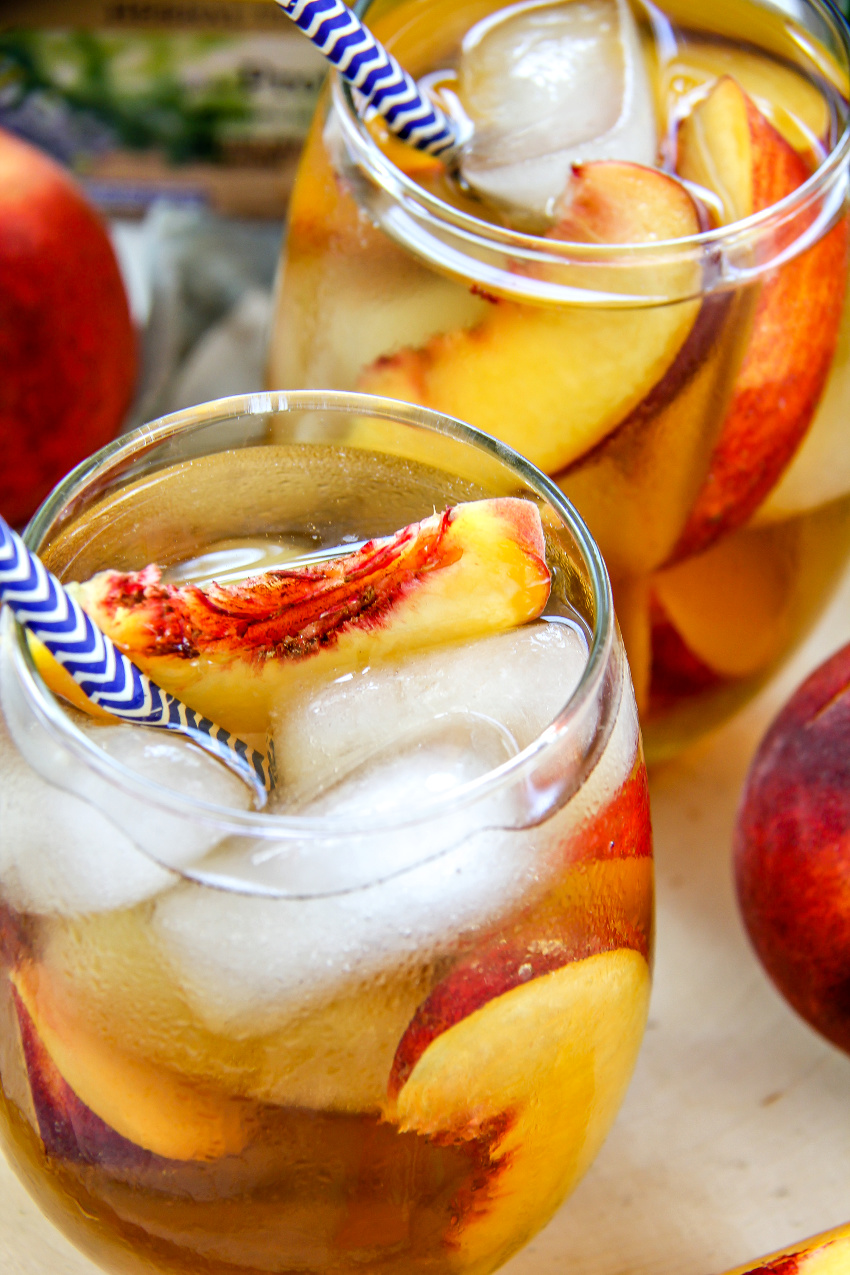 Then I started buying bottles of peach tea for home. Jayden has always loved the mango iced tea, so we switch it up between the two now.
It's so easy to make your own peach iced tea at home too. You might remember the afternoon tea blog post I shared recently, well I decided to whip up some iced sweet tea using that Bigelow Ginger Peach Turmeric Herbal Tea and it was DELICIOUS!
This is so simple to make, but you can adjust the recipe below to suit you. Some people like their sweet tea a little sweeter, others, not so much. I think I'm somewhere in the middle so don't add as much sugar as some sweet tea recipes call for.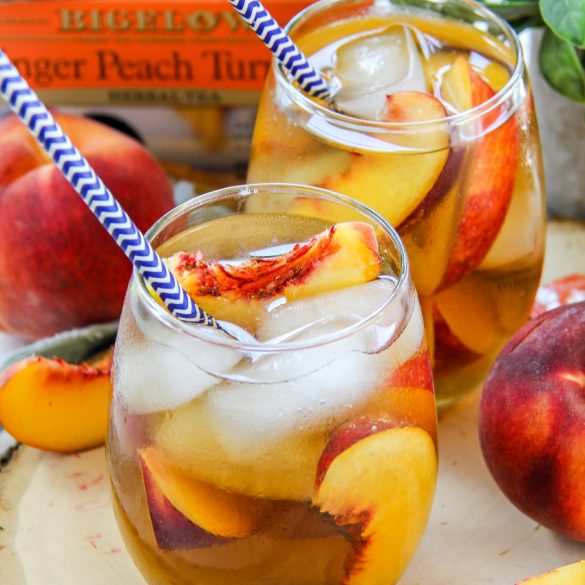 Ingredients
12 Bigelow Ginger Peach Turmeric Herbal tea bags
4 cups + 12 cups of water
1/2 cup granulated white sugar
Ice
Peaches
Bourbon
lemon juice
Instructions
Bring 4 cups of water to a boil.
Remove from the heat and dunk the 12 tea bags in so they are submerged, and then allow them to steep for 5 minutes.
Remove the tea bags and discard them. Add the sugar to the tea and stir until completely dissolved.
Pour the base into a large pitcher (you might need to separate it over two pitchers though like I had to).
Top the tea with 12 cups of water and refrigerate until ready to serve.
Note: Don't forget to divide the water if you separated your tea base between two pitchers.
Serve over ice and with fresh sliced peaches.
Add a shot of bourbon and a squeeze of lemon too if you want to kick it up a notch.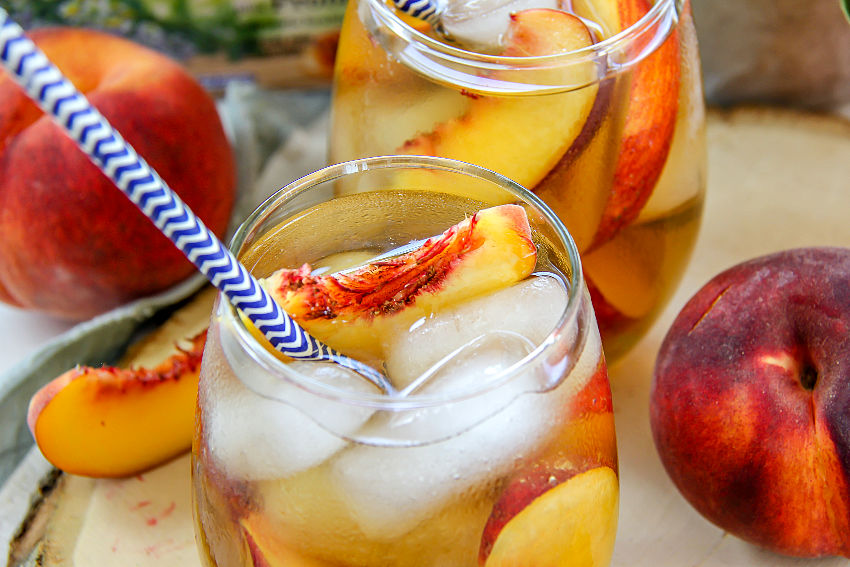 Have you tried fruity sweet tea recipes with bourbon?
Please pin this post for later: